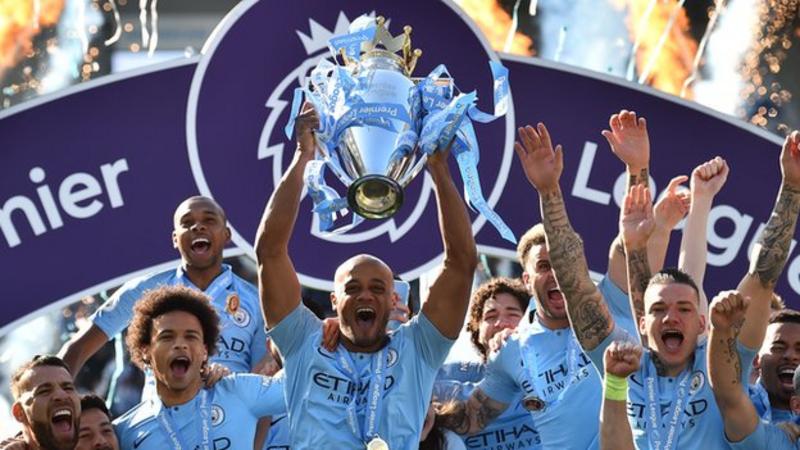 Manchester City have been criticised over a video that appears to show players and staff joining in a song that celebrates Liverpool fans being "battered in the street".
The video is thought to have been captured on an aircraft as the club's travelling party returned from a 4-1 Premier League win at Brighton.
That victory saw the Blues beat Liverpool to the title by one point.
Manchester City have not commented on the video.
It is unclear which players and staff – if any – are joining in the song, which recalls Liverpool's defeat in last year's Champions League final in Kiev.
The song cites fans being "battered in the streets" and "crying in the stands" and includes a line on Liverpool forward Mo Salah being injured – but with the original culprit, Real Madrid's Sergio Ramos, changed to City defender Vincent Kompany.
However, many of the party only join in at the "Allez, Allez, Allez" chorus.
"It's honestly embarrassing that some Man City fans think it's OK for their players to sing about fans being beat up," one Liverpool fan tweeted, while many more responded saying the video was "classless", "unprofessional" or "naive".
Source: Read Full Article