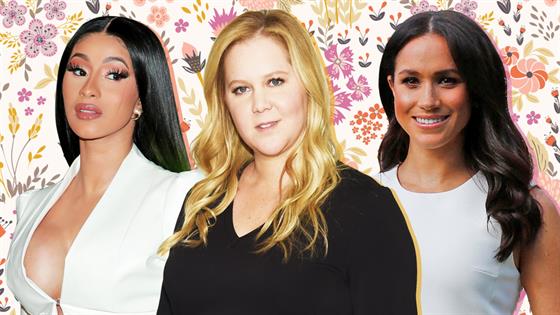 Diane Kruger, Cardi B and Kehlani, not to mention Duchess of Sussex Meghan Markle, are some of the celebrity moms who are celebrating their first Mother's Day as moms on Sunday.
Kruger, 42, welcomed her first child, a daughter, with partner and The Walking Dead star Norman Reedus, 50, last fall. On Mother's Day, she shared a rare photo of her with her little girl, sitting on a beach.
Cardi, 26, welcomed her first child, daughter Kulture Kiari, with husband Offset, 27, last July. The rapper posted on her Instagram page a video of her family's holiday celebration at home, showing their little girl getting into mischief and the lavish gifts Offset got his wife.
Kehlani, 24, welcomed her first child, daughter Adeya, less than two months ago. And as of this past Monday, Duchess Meghan, 37, and husband Prince Harry, 34, are the proud parents of a baby boy, Archie Harrison Mountbatten-Windsor. To mark Mother's Day in Meghan's native United States, the couple shared a sweet new photo of their child.
See photos of stars celebrating Mother's Day for the first time as moms: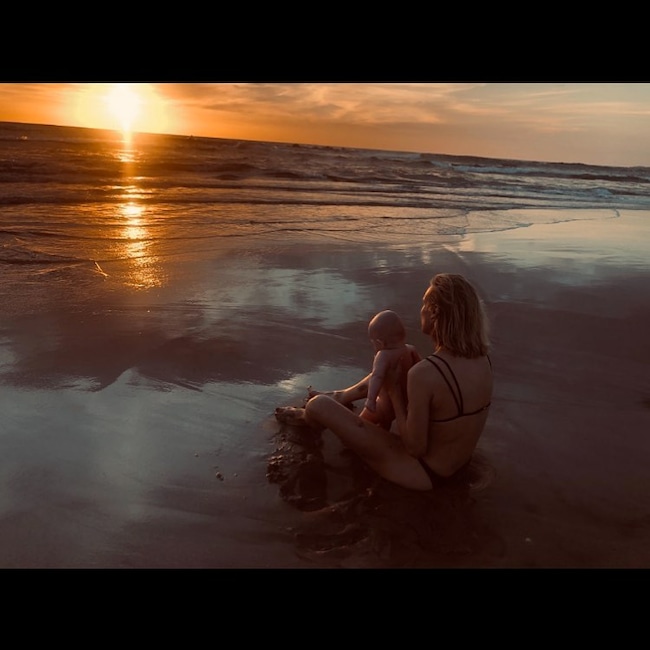 Instagram / Diane Kruger
Diane Kruger

In November 2018, the actress gave birth to a baby girl, her first child in general, and first child with boyfriend Norman Reedus. She shared this photo of her and their daughter on Mother's Day 2019.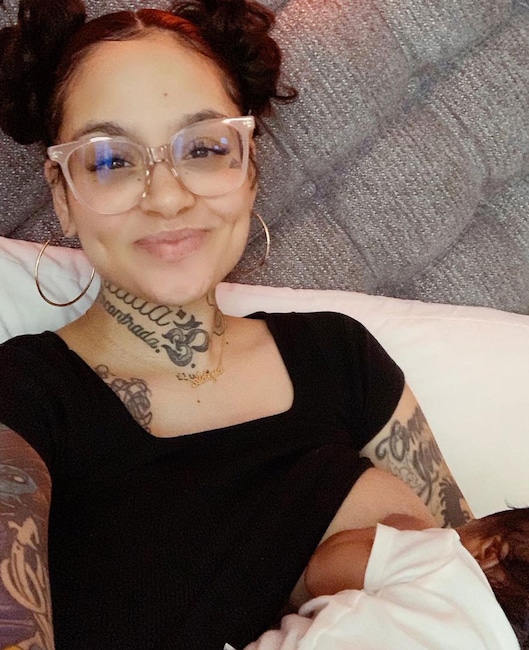 Twitter
Kehlani

The "Gangsta" singer and her partner Javie Young-White welcomed their first child together, a daughter named Adeya Nomi, in late March after the singer had a home birth. She posted this photo of their little girl on Mother's Day, writing, "Every second of everyday is spent falling in love in a new way. Every second of love feels different than the last. I remember praying for you. I remember asking for you out loud. I remember our identical cry we shared the first minute we met. Mommy has done many things in life but you are by far my first BEST thing."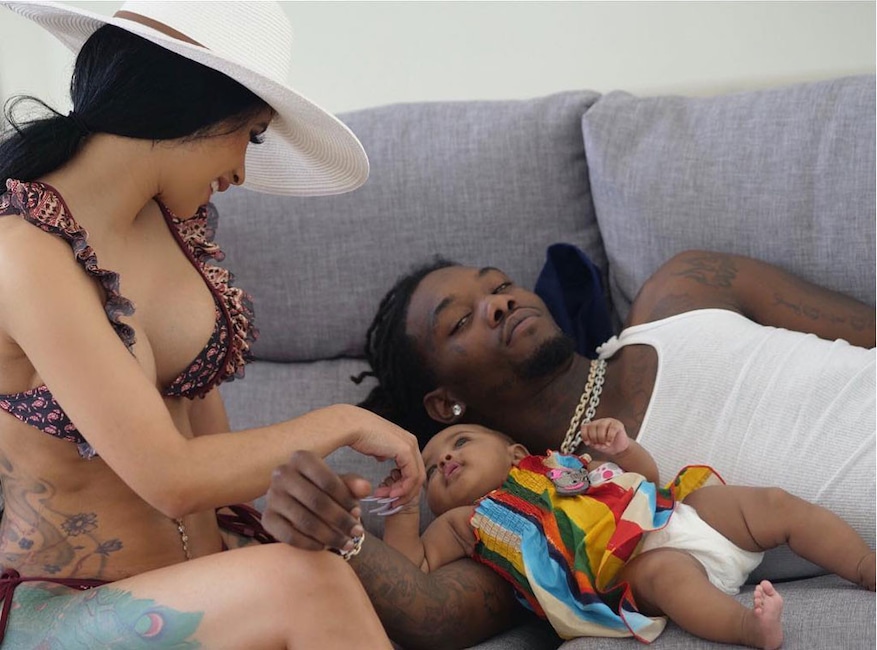 Instagram
Cardi B

Cardi B and husband Offset welcomed their first child together on July 10, 2018. Their daughter Kulture Kiari was the talk of the town when she entered the hip-hop superstar's life and she hasn't stopped grabbing her mom's attention since. Cardi shared a cute video of her family on Mother's Day 2019.
Article continues below
Instagram / Tamron Hall
Tamron Hall

On April 25, the former Today host announced the arrival of her first child, a boy named Moses on social media. On Mother's Day, she posted a photo of her with her son and mom, writing, "This picture was taken as my amazing mother helped dress my "Sonshine" for a special ceremony. Today I am a mom leaning on my friends who are Mothers. I also lean on the Aunties, Cousins, and incredible women who are not moms but give every ounce of love you can imagine to Moses."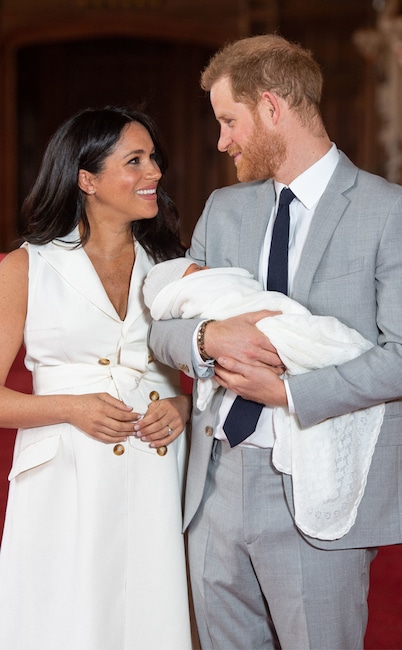 Dominic Lipinski/PA Wire
Meghan Markle

The Duchess of Sussex and her husband, the Duke of Sussex, welcomed their first child together on May 6 announcing the news on their official Instagram account. They named their son Archie Harrison Mountbatten-Windsor.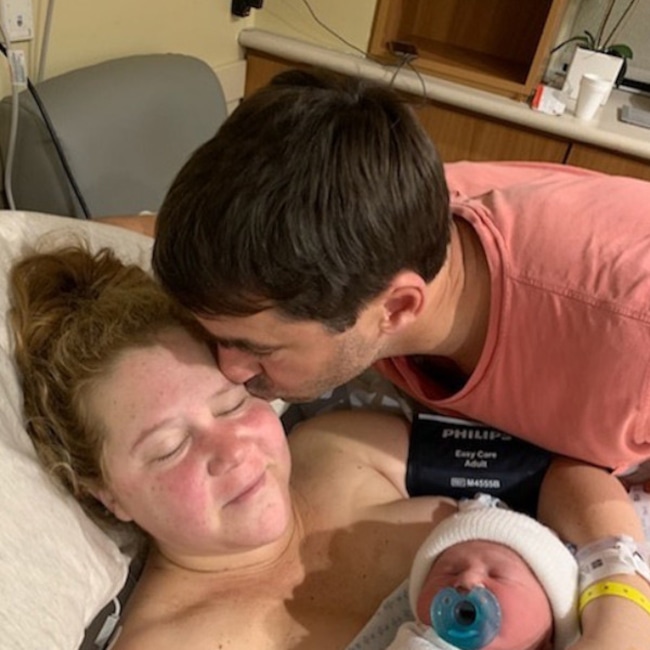 Instagram
Amy Schumer

The Trainwreck star gave birth to her first child, a baby boy named Gene Attell Fischer, with husband Chris Fischer, on Sunday, May 5 and in perfect Amy Schumer fashion she shared the news on Instagram after telling fans she made sure to stop at the steps of the Met Gala before heading to the hospital to have her son. "10:55 pm last night. Our royal baby was born," she captioned her first photo with her main men.
Article continues below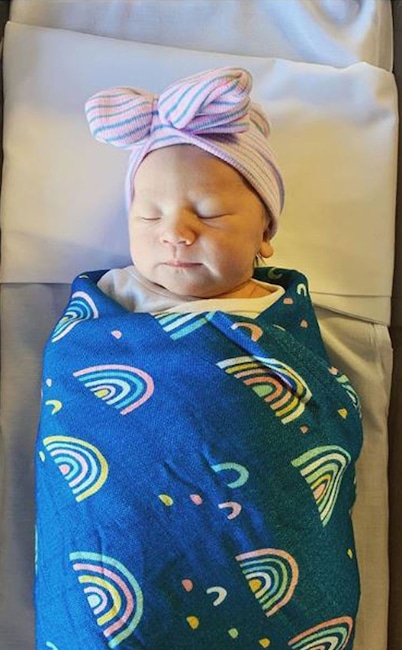 Instagram
Molly Yeh

The Food Network star and her husband Nick Hagen welcomed their first child, a baby girl, on March 30, 2019. Her name is Bernadette Rosemary and we have a feeling she'll be a cooking TV star in no time.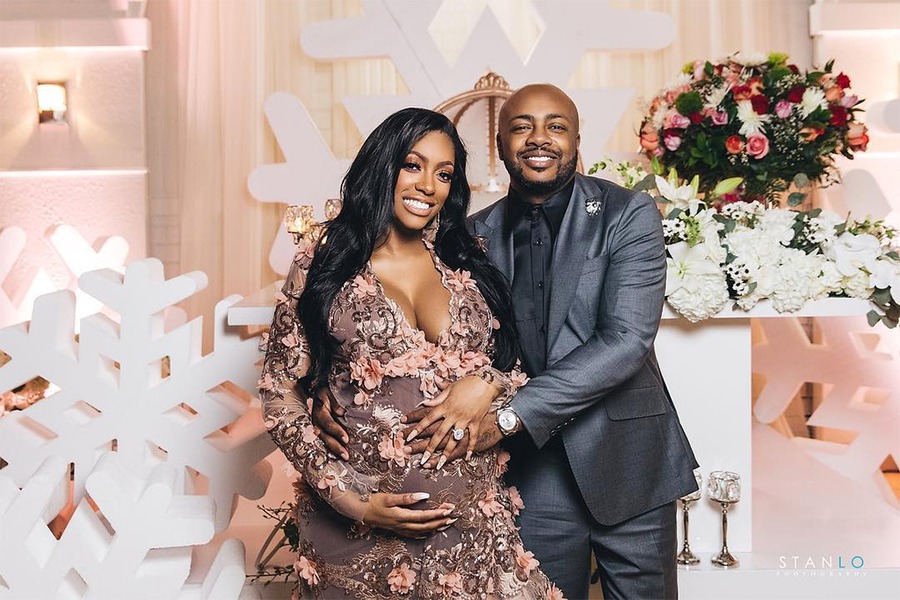 Stanlo Photography
Porsha Williams

The Real Housewives of Atlanta star and her fiancé Dennis McKinely became parents on March 22. Their daughter Pilar Jhena is already a TV star with her baby special airing in April and her own Instagram page.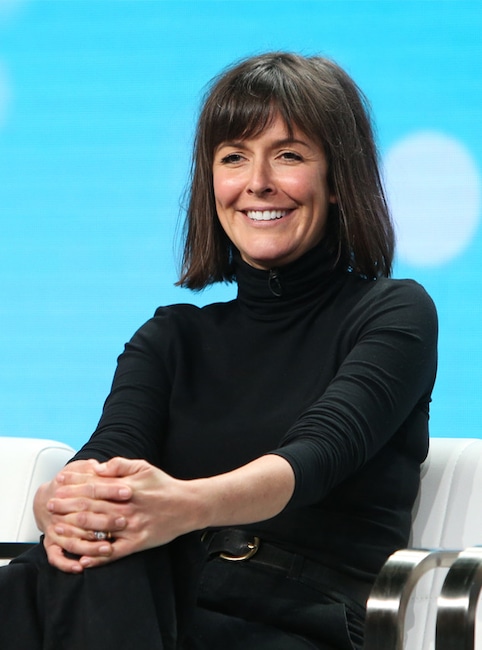 David Buchan/Variety/Shutterstock
Leanne Ford

The Restored by the Fords star and her husband Erik became a family of three thanks to the arrival of their daughter Ever Allen on March 18. According to People, she was born at 6:45 p.m. and weighed 8 lbs, 4 oz.
Article continues below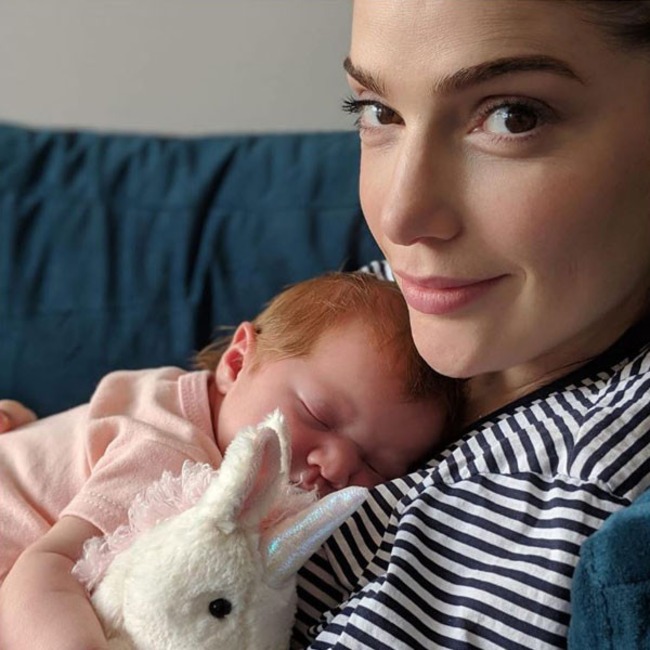 Instagram
Janet Montgomery

The New Amsterdam star and boyfriend Joe Fox announced the arrival of their baby girl in early March. Juno Fox was born on March 1 in New York City.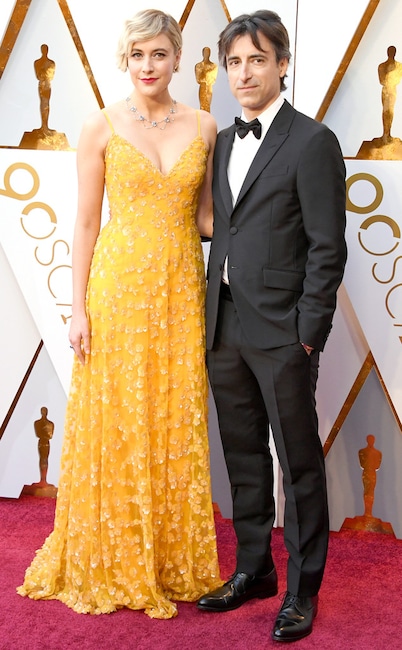 Steve Granitz/WireImage
Greta Gerwig

In March, E! News confirmed that the Oscar nominee and her longtime beau Noah Baumback became parents after welcoming their first child together. The pregnancy was kept under wraps and we have yet to hear whether they had a boy or girl.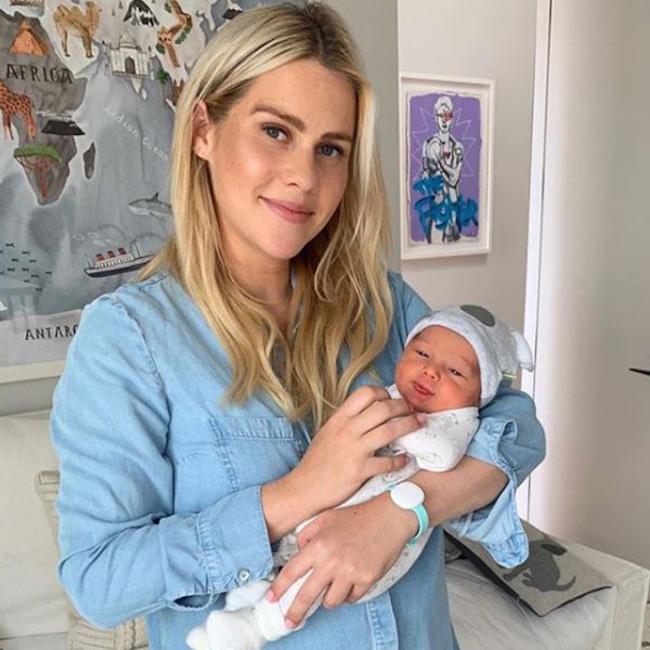 Instagram
Claire Holt

"Everything they say is true. There is no love like it ❤," the Originals actress wrote on Instagram in March announcing the birth of her son James Holt Joblon.
Article continues below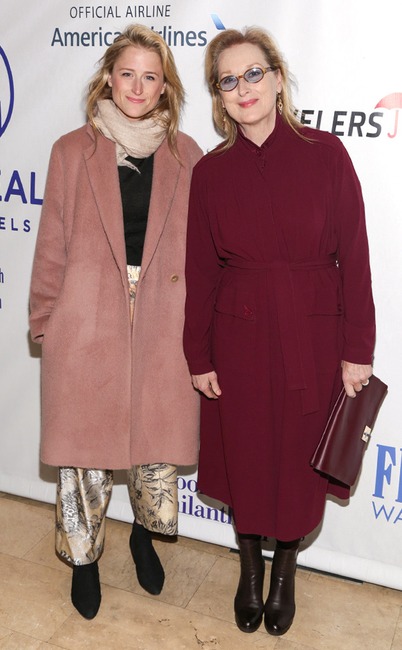 Brent N. Clarke/FilmMagic
Mamie Gummer

In February 2019, Mamie Gummer and her fiancé Mehar Sethi became parents after welcoming a baby boy into the world. This little guy is also Meryl Streep's (Gummer's mom) first grandchild!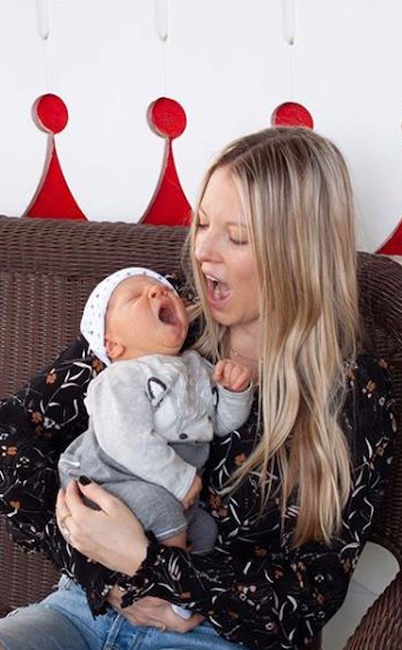 Instagram
Kaitlin Doubleday

Empire actress Kaitlin Doubleday became a mom to baby boy Franklin in February and on Feb. 19 her sister broke the news to the world writing, "BABY FRANKLIN HAS ARRIVED!!! That's my nephew!"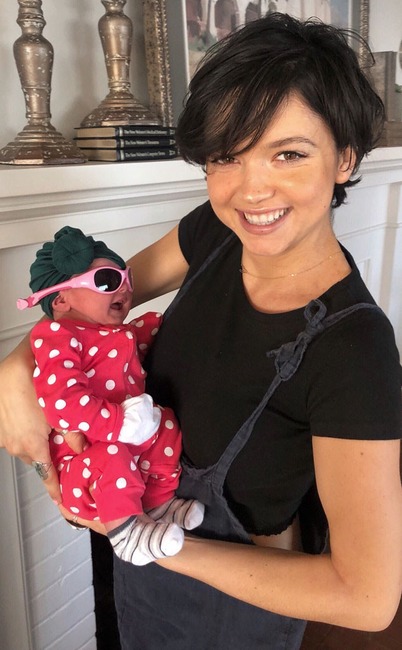 Instagram
Bekah Martinez

The Bachelor star, Bekah Martinez, and her boyfriend Grayston Leonard announced the arrival of their first child, a baby girl, on Instagram in February. Their daughter, Ruth, was born via water birth on Feb. 1 at 10:14 a.m. and she's been taking over her parents' Instagram accounts ever since.
Article continues below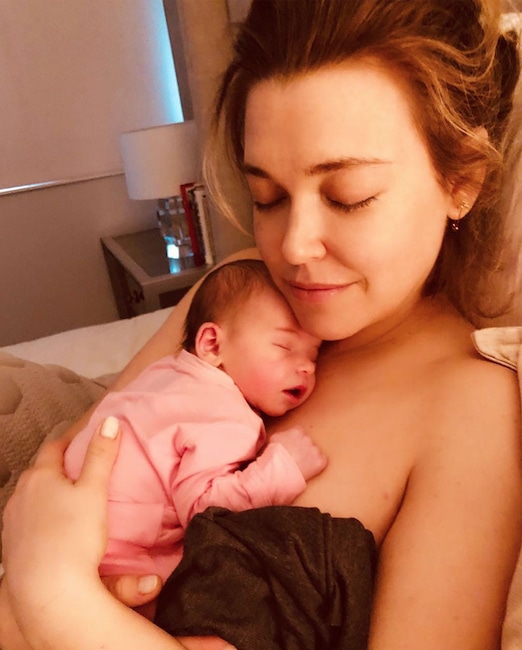 Instagram
Rachel Platten

Rachel Platten became a mom in the early morning hours on Jan. 26 and her birth announcement for her daughter Violet Skye was perfect. "There is so much about this massive love that i want to share but don't yet know how to. I am sure the words will come soon. For now we are busy falling deeeeply in love (and keeping our heads above water)," she wrote on Instagram. "Thank YOU all so much for your kindness and support and curiosity and gentleness as i fumbled my way through this crazy brutal amazing journey to get here to motherhood. Wow. I'm a mom."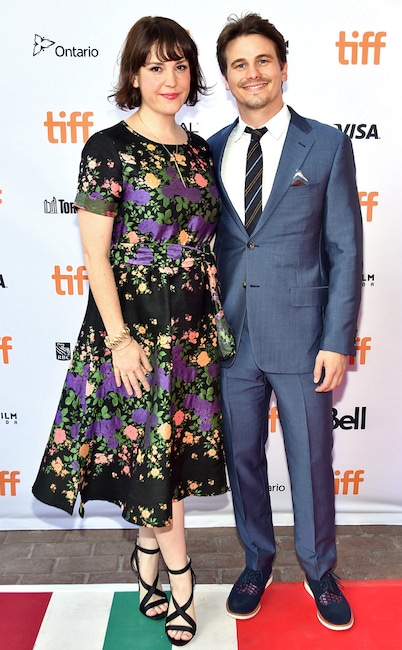 Mike Windle/Getty Images
Melanie Lynskey

The actress and her Parenthood alum fiancé Jason Ritter welcomed their first child, a little girl, in early 2019. Details on her name and her birth date are still under wraps.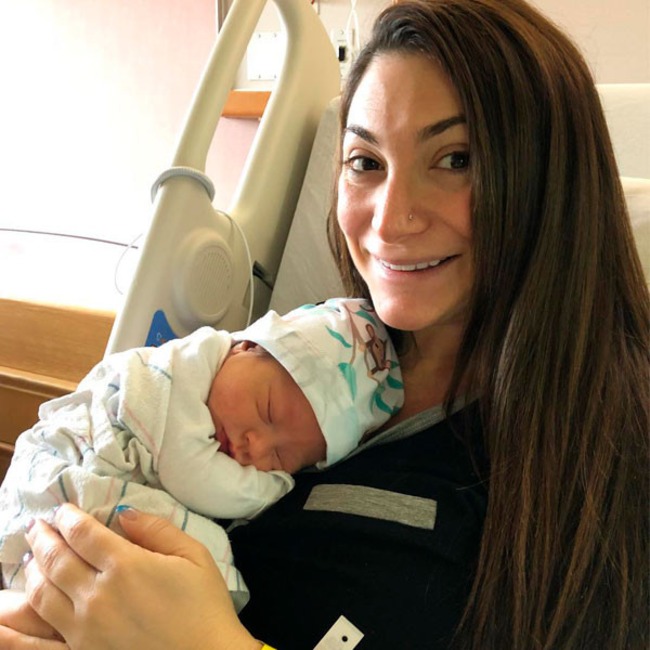 Instagram
Deena Cortese

The Jersey Shore star officially became a mama on Jan. 5, 2019 after giving birth to a healthy baby boy. Her son Christopher John, who she calls CJ, is the first child for both her and her husband Christopher Buckner.
Article continues below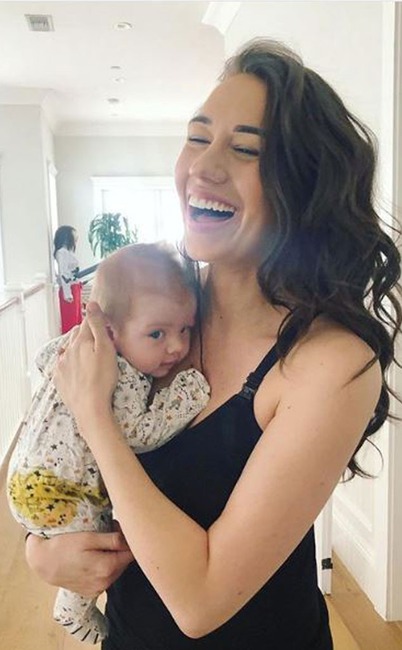 Instagram
Colleen Ballinger

The YouTube star described her son on Twitter saying "he's perfect" on Dec. 11, 2018 after giving birth the night before. Her baby boy is the first child for both Colleen Ballinger, who is best known as her video persona Miranda Sings, and her fiancé Erik Stocklin.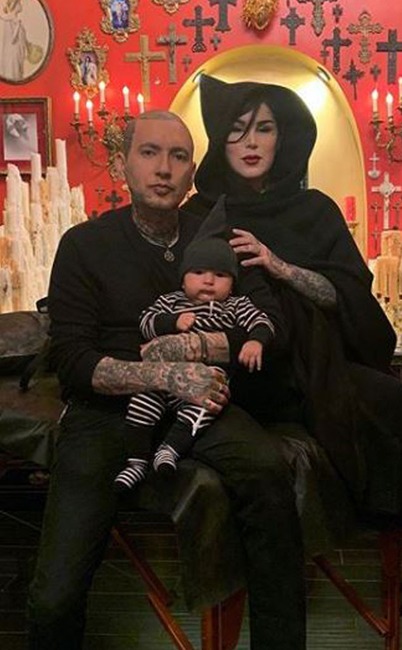 Instagram
Kat Von D

The tattoo artist and makeup mogul became a mom in late 2018, announcing her son's arrival on Dec. 2, 2018. "Meet our beautiful baby boy, Leafar Von D Reyes. Thank you to all our beloved friends+family, fans+followers for your patience in us announcing his long awaited arrival!" she wrote on Instagram at the time.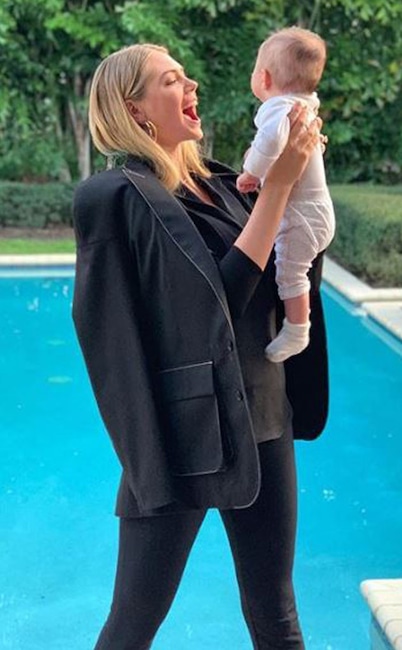 Instagram
Kate Upton

The model and her Houston Astros pitcher hubby Justin Verlander hit a home run when they became parents to daughter Genevieve on Nov. 7, 2018. "Welcome to the world Genevieve Upton Verlander. You stole my ❤️ the first second I met you!!!" her proud papa wrote on Instagram at the time.
Article continues below
Instagram / Gabrielle Union
Gabrielle Union

On Nov. 7, 2018, Gabrielle Union's life changed forever when she and husband Dwayne Wade welcomed their first child together via surrogate. Their daughter Kaavia is the first child for Union who has been very honest about how hard it was for her to have her own baby and what a miracle it was to have this little one join their family.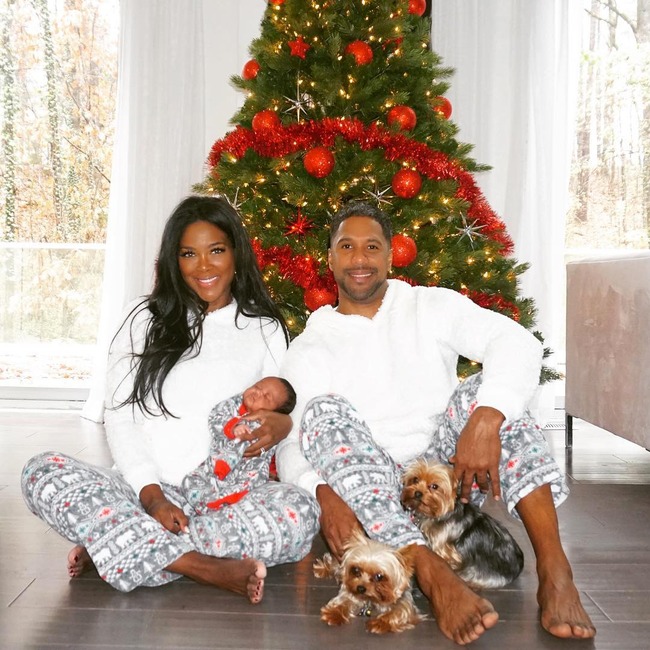 Instagram / Kenya Moore
Kenya Moore

Another Real Housewives of Atlanta star will be celebrating her first Mother's Day this year after becoming a mom to daughter Brooklyn on Nov. 4, 2018.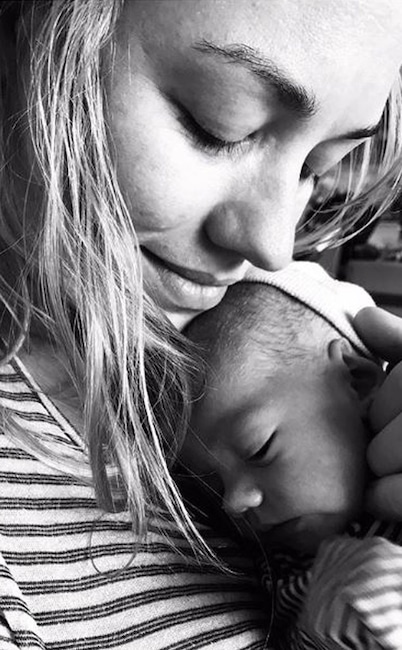 Instagram
Yvonne Stahovski

The Handmaid's Tale star became a mom in October 2018 following the arrival of her son, which she announced on Oct. 15 with a precious snap.
Article continues below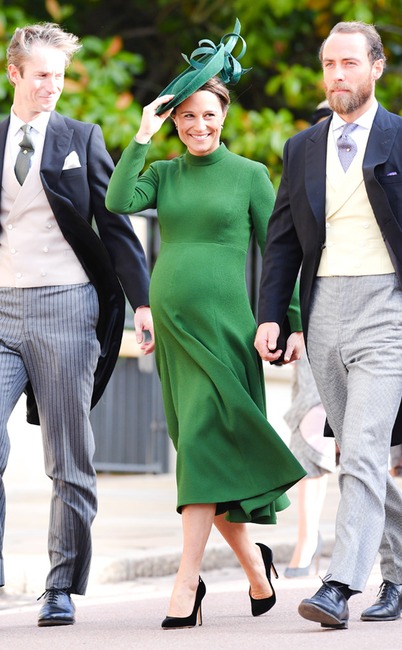 Mark Large – WPA Pool/Getty Images
Pippa Middleton

Kate Middleton's little sister Pippa Middleton joined the mom's club on Oct. 15, 2018 when she gave birth to a son named Arthur in the same hospital her sister had all three of her children. Her adorable little man is the first for her and her husband James Matthews.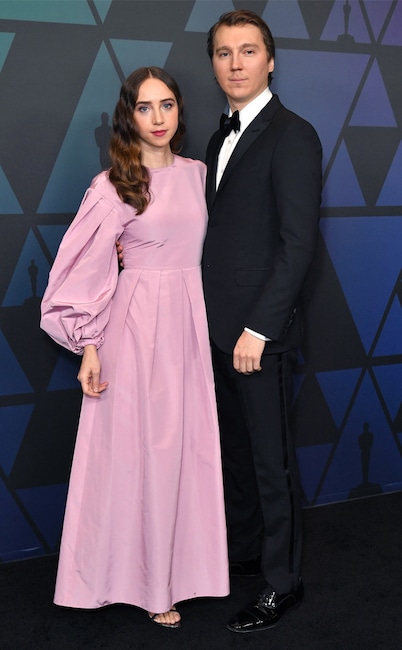 Rob Latour/Shutterstock
Zoe Kazan

In fall of 2018, Zoe Kazan and her longtime boyfriend actor Paul Dano welcomed a baby girl. So far their daughter's name and her exact date of birth have not been revealed.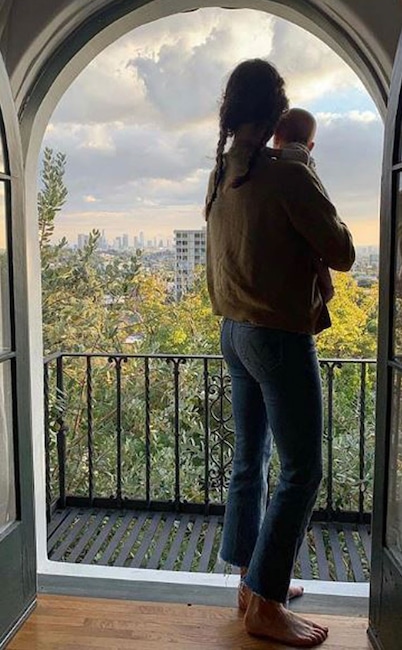 Instagram
Troian Bellisario

The Pretty Little Liars alum and her Suits star husband Patrick J. Adams became parents to a baby girl in October 2018. They have kept their daughter's life very private, but they did announce her arrival on social media. "I couldn't be more proud to be her mother. To bring a new girl into this world and to do my best to raise her to be kind, strong and whatever the heck she wants to be," the actress shared on Instagram.
Article continues below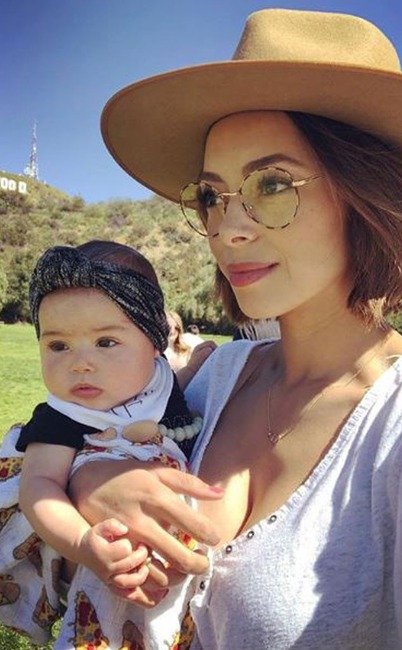 Instagram
Amber Stevens West

Amber Stevens West got the best birthday gift ever when her daughter Ava LaVerne was born on Oct. 7, 2018, making them forever birthday twins. The sweet little girl is the first child for both West and her husband Andrew J. West.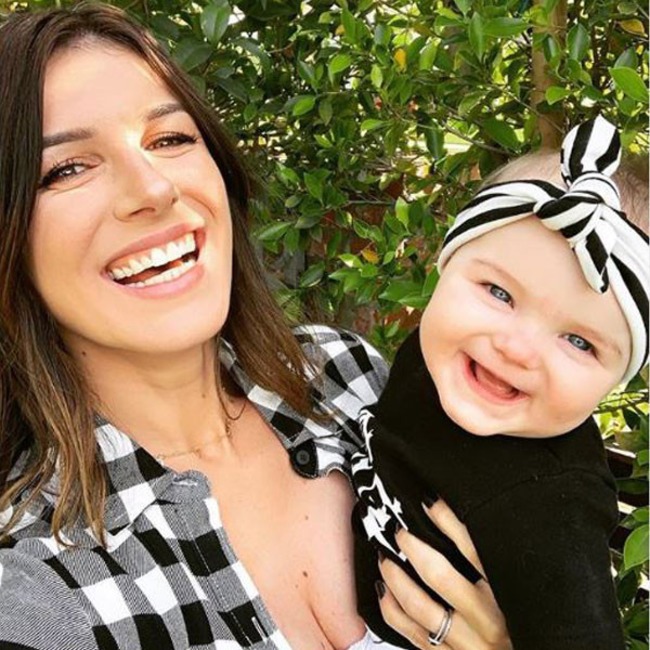 Instagram
Shenae Grimes-Beech

And daughter Bowie Scarlett Beech makes three! On Sept. 27, 2018, the 90210 actress and her husband Josh Beech welcomed their first child together and her name isn't the only cute thing about her!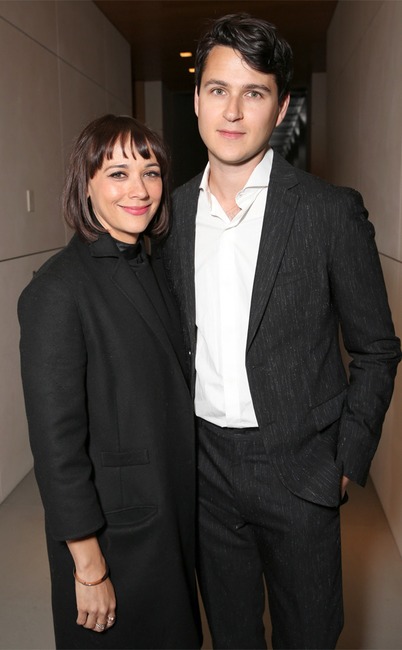 Todd Williamson/Getty Images
Rashida Jones

The Parks and Recreation alum secretly gave birth to her first child on Aug. 22, 2018 in Los Angeles. Her baby boy Isiah Jones Koenig is the first child for both her and her longtime love Ezra Koenig.
Article continues below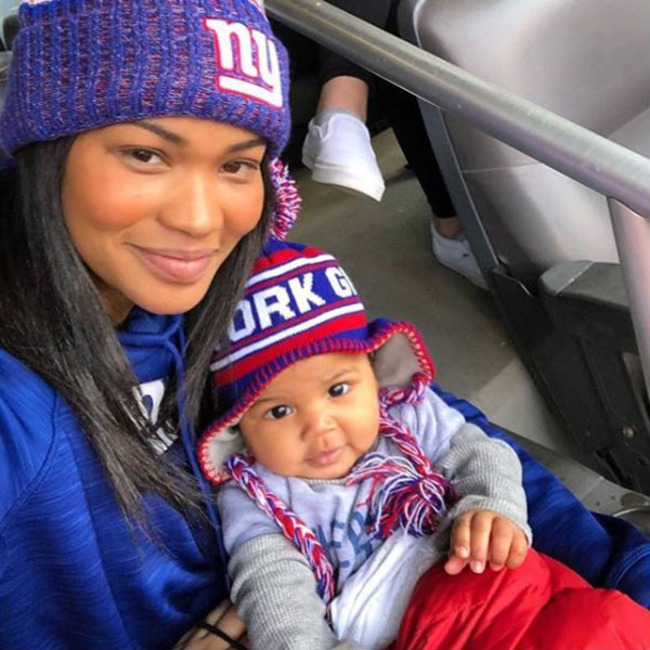 Instagram
Chanel Iman

On Aug. 10, 2018 the model and her New York Giants wide receiver husband, Sterling Shepard welcomed their first child together. Their daughter Cali Clay already has her own Instagram account and her first family photo simply read, "All because two people fell in love."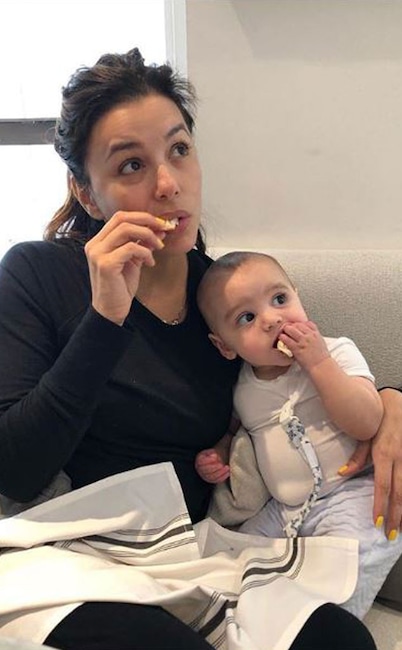 Instagram
Eva Longoria

The Desperate Housewives alum and husband Jose Bastón became parents to baby boy Santiago Enrique Bastón on June 19, 2018 and two months later he was featured on his first cover!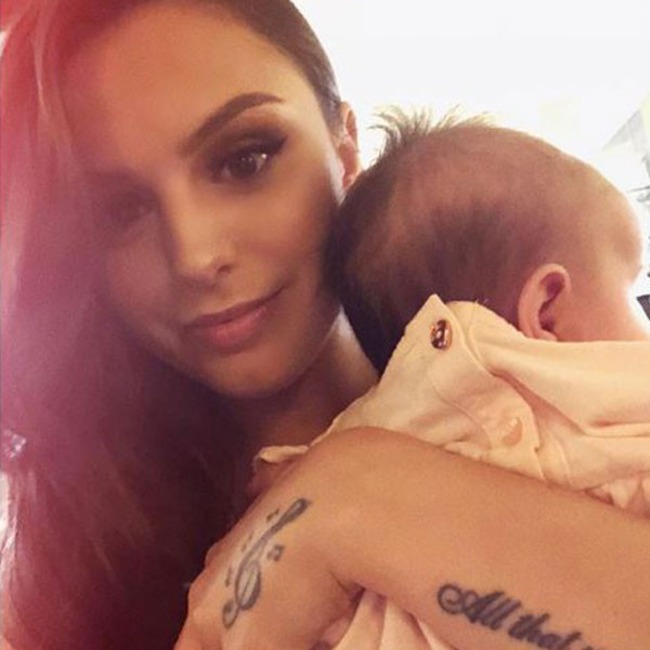 Instagram
Cher Lloyd

The "Want U Back" singer welcomed her first child, a baby girl named Delilah-Rae with husband Craig Monk on May 25, 2018 and she's just the cutest.
Article continues below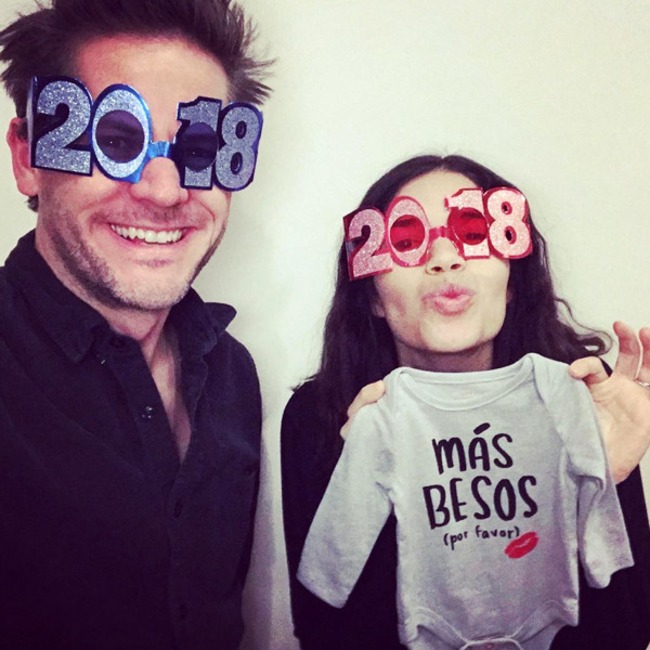 America Ferrera/Instagram
America Ferrera

America Ferrera just missed Mother's Day in 2018 after having her first child, a son named Sebastian "Baz" Piers Williams in late May. This year she will get to celebrate her son's first birthday and her first official Mother's Day within weeks of each other.
Don't miss E! News every weeknight at 7, only on E!
Source: Read Full Article