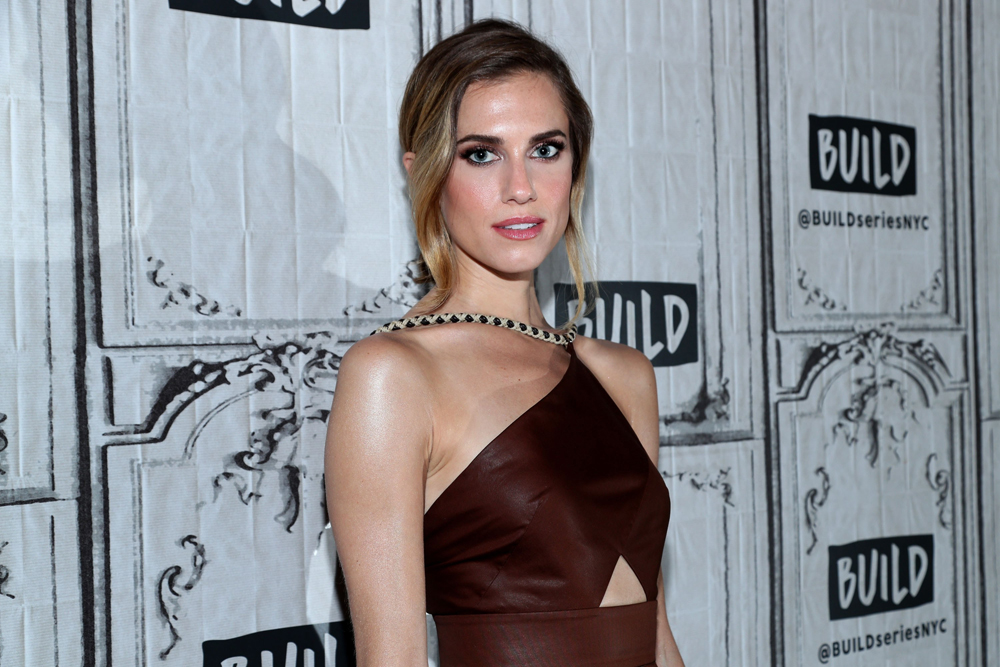 Allison Williams stars in the new Netflix horror thriller The Perfection, an unpredictable and dizzying mix of horror genres and tropes. It initially looks like Black Swan meets Whiplash, but that is in no way an adequate description. Her costar, Logan Browning (Dear White People) is incredible and it's masterful to see the two of them work together. Say what you will about Williams, she can act. If you liked Hereditary you're likely to enjoy The Perfection, however I hated both. Some of my favorite critics, particularly Tori Preston and Kristy Puchko, loved it. I side more with Sheila O'Malley of RogerEbert.com. Without giving away spoilers, the central premise is both triggering and cheap and it soured the movie for me. I also think there's this new push to make horror that uses unpredictable and disgusting plot twists the way that others use jump scares. I prefer the jump scares, but I'm old fashioned that way.
Williams has done a few interviews in which she says she's somewhat surprised to be starring in her second horror movie. She hasn't been a fan of horror although she's trying to appreciate the genre and she likes playing these duplicitous characters. Here are some quotes from her from a few different interviews.
On if she likes horror
I tried to avoid the genre because I'm very easily scared. However, at slumber parties growing up, I watched "The Exorcist" and "Poltergeist." And then right around "Get Out," I went through another wave of watching a ton of thrillers like "The Shining," "Rosemary's Baby," etc. Now I can say it's a genre that I love, but it was never something I pictured myself being part of. It really wasn't until I read the script for "Get Out" that I started thinking of psychological thrillers as a genre in which some of the most interesting characters exist. That's probably why I have now made two movies and both of them have existed in the genre, but I would not have predicted that.

Her friends wondered if she was ok after they saw the trailer for this
After the trailer for "The Perfection" came out, a couple of people close to me just sort of looked at me and were like, "What is going on? Why are you always playing someone that we know is tricking us in some way?" They all started thinking, "Is that happening in real life? What is this about you and are you in therapy working through this? Because we need to make sure that we're all safe." But luckily they all understand that I'm an actor and this is what I do for a living. – From USA Today

How she ended up in two horror movies
I wasn't scared because I already did a horror film called 'Get Out.' That's two horror movies. I just keep picking these things. I don't enjoy being scared. I never gravitated to watching horror movies except, maybe, on a plane or with the lights on. I scare easily and I get nightmares, but I love this one. – From Page Six

On playing these characters
I seem to be drawn to people who have layers to both their personalities and to their motives and actions at any given time. I think that's one of the things that's always been fun to me about acting is being able to play someone who might just seem duplicitous or who is actually duplicitous or at least who isn't always an accurate representation at all times of who they are because I don't know any human beings like that.

I think that the characters are just crazy and weird and interesting and complicated in a way, because the genre allows for so much you can really stretch it to the limits. – From THR
[From USA Today, ">Page Six and THR]
She could become a scream queen and there's no shame in it. I think she realizes that. She sounds conflicted about horror as a genre, but at least she's trying to appreciate it. I find her watchable in these roles as long as she's doing more Peele-like films and less work like The Perfection. (A director for Girls directed this one, which is likely how she already knew him.) I'm still mad I watched it, which is how I feel about Hereditary too. There are some scenes that you just cannot forget. At least I didn't have to pay to see this one.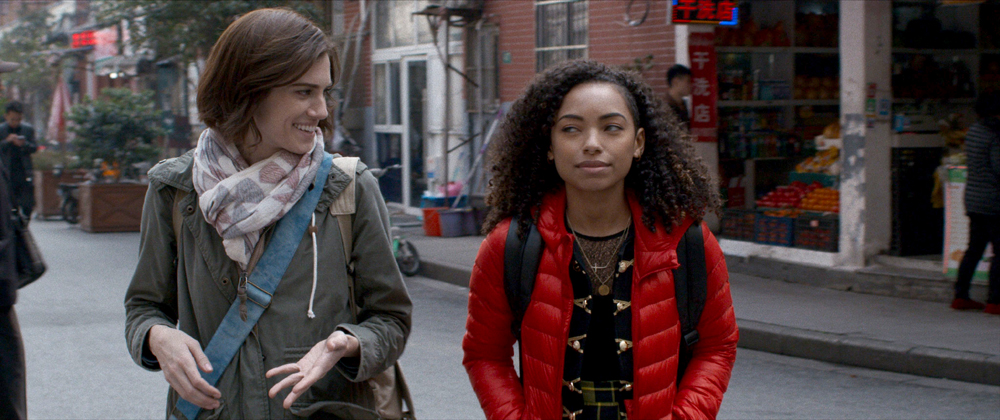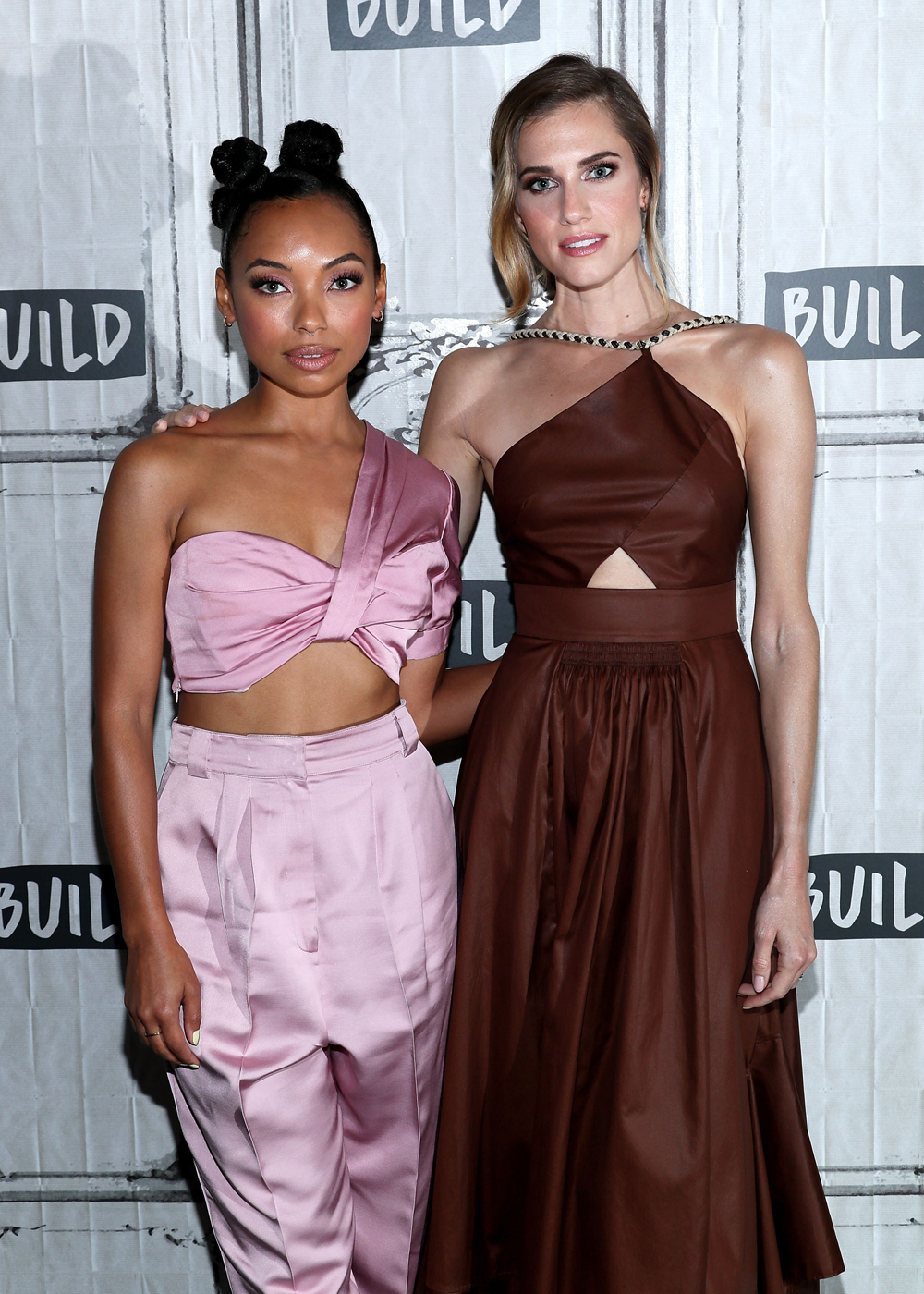 Photos credit: Avalon.red and Netflix Press
Source: Read Full Article