iCarly Season 2 has only just arrived on Paramount+, but the cameos from the show's Nickelodeon days have already returned in full force. Season 2 episode 2 features a handful of faces from iCarly's past, including the beloved character Guppy Gibson. As longtime fans may recall, Guppy occasionally appeared throughout seasons 3, 4, and 5 as Gibby Gibson's younger brother. He often used the phrase "happy birthday" even when it wasn't anyone's birthday. How old is Guppy today?
[Spoiler alert: The following story contains spoilers for iCarly Season 2 Episode 2, "iObject, Lewbert!"]
'iCarly' Season 2 brings back Guppy Gibson and other stars from the original series
In iCarly Season 2 Episode 2, "iObject Lewbert," disgruntled doorman Lewbert Sline (Jeremy Rowley) returns after 10 years to summon Carly Shay (Miranda Cosgrove), Spencer Shay (Jerry Trainor), and Freddie Benson (Nathan Kress) to court. He reveals that he wants $1 million in damages for the pain that Carly and her friends inflicted on him when they were younger.
To help with his case, Lewbert brought in Guppy (Ethan Munck) and Spencer's old nemesis, Chuck (Ryan Ochoa). Guppy attests to the fact that Carly subjected Gibby (Noah Munck) to uncomfortable pranks when they were kids. However, he adds that he'd prefer to just go back to saying "happy birthday" instead.
Back in iCarly's Nickelodeon days, Guppy often accompanied Gibby and his friends on adventures around town. He first appeared in season 3's "iPsycho," in which Carly, Freddie, and Sam (Jennette McCurdy) were held hostage by an obsessed fan. Guppy helped Gibby free his friends and take down their kidnapper.
How old is Guppy in the 'iCarly' reboot?
According to the iCarly Fandom, Guppy was born in 2004 and is 10 years younger than Gibby. At the time of the final iCarly episode on Nickelodeon in 2012, Gibby was 18 years old, so Guppy was 8. Now, in the iCarly reboot, he's around 17 or 18 years old.
So, how do Gibby and Guppy's ages compare to their actors? The real-life brothers have a smaller age gap, as Noah Munck was born in 1996 (25 years old today) and Ethan Munck was born in 2003 (18 years old today).
Will Gibby ever appear in the reboot?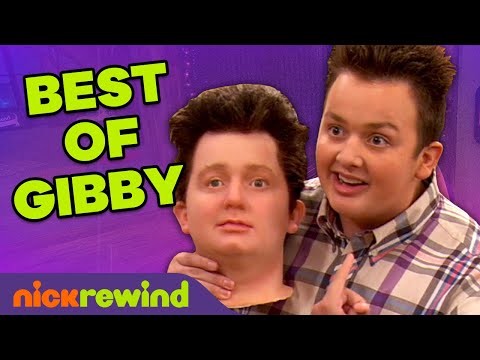 Unfortunately, Gibby did not appear alongside his younger brother in the iCarly reboot, but his photo was shown in court. When iCarly Season 1 aired in 2021, Noah Munck did not publicly express interest in returning. It's unclear if he plans to join the series in the future.
A busy schedule may be to blame for the elder Munck's absence in the iCarly reboot. However, he did open up in 2017 on the OYC podcast about having a "weird relationship" with the Nickelodeon series and his character. He said that fans often treated him as though he were Gibby in real life, bullying him like Sam did on the show.
"Maybe one day I'll have a better relationship with it, and who knows, I'll come back," Munck explained.
New episodes of iCarly drop every Friday on Paramount+. Stay tuned to Showbiz Cheat Sheet for more updates.
Source: Read Full Article