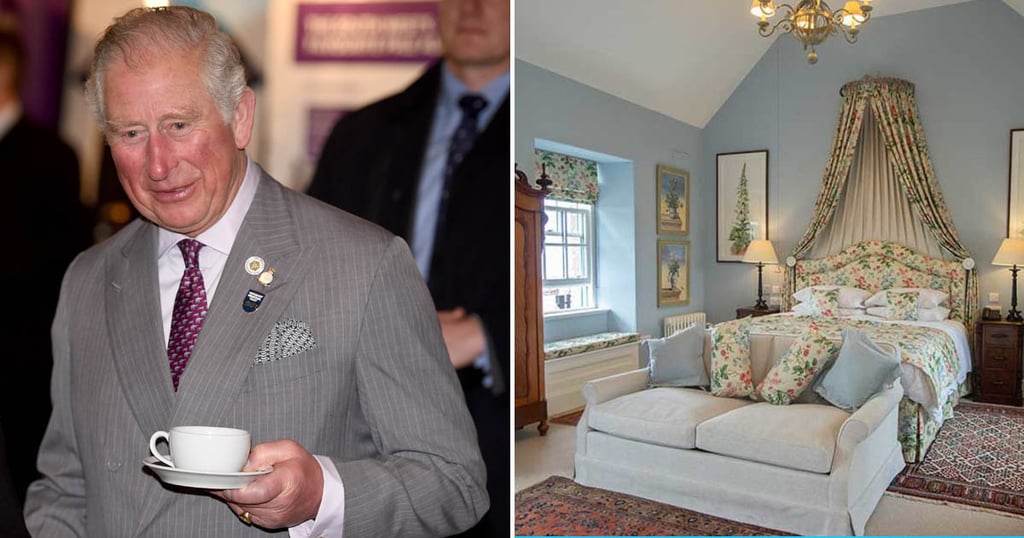 Prince Charles Just Opened a Bed and Breakfast, So Excuse Me While I Book My Stay

Prince Charles may be the heir to the throne, but now he's also officially a bed and breakfast owner. The Prince of Wales recently opened up The Granary Lodge, a luxury, 10-bedroom accommodation in Scotland, so if you'll excuse me, I'll just be over here booking my next out-of-town trip.
According to an announcement made via the official Twitter page for Clarence House, The Granary Lodge officially opened on May 1, and it's located on the grounds of the Castle of Mey. As explained in a follow-up tweet, the lodge once belonged to Charles's grandmother the queen mother for over four decades.
"The Queen Mother set about renovating and restoring both the castle and its gardens and parklands, which extended to about 30 acres," one tweet read. "Following this, she spent three weeks in August at the castle, returning for about ten days in October each year." The interiors of the Granary Lodge are a reflection of the queen mother's style.
Guests staying in each room at the lodge will have access to two suites, a drawing room overlooking the Pentland Firth, and breakfast made using "locally-sourced ingredients" on every day of their stay. Rates begin at around $185 a night. Read ahead to see a few photos of the B&B.
Source: Read Full Article