Can't accuse Joe Jonas and Sophie Turner of not doing things their way!
The JoBros star and his beautiful, longtime Game of Thrones partner are now husband and wife after officially tying the knot at a surprise ceremony in Las Vegas this week, following the Brothers' rousing performance at Wednesday night's Billboard Music Awards!
The 29-year-old singer and his 23-year-old new bride shocked the world this week when they got married in front of an Elvis Presley impersonator on the Strip after the BBMAs, with Diplo posting video the whole time on Instagram. While some people thought it might have been a stunt, or something, the ceremony was VERY real — and VERY binding!
According to a source who spoke to Us Weekly, though, the couple will STILL have their second wedding in France later next month — you know, for friends and family!
For the French ceremony set to take place less than two months from now, Sophie will literally be "Sophie Jonas" on the paperwork — no fakes, these two really did get legally hitched in Sin City this week!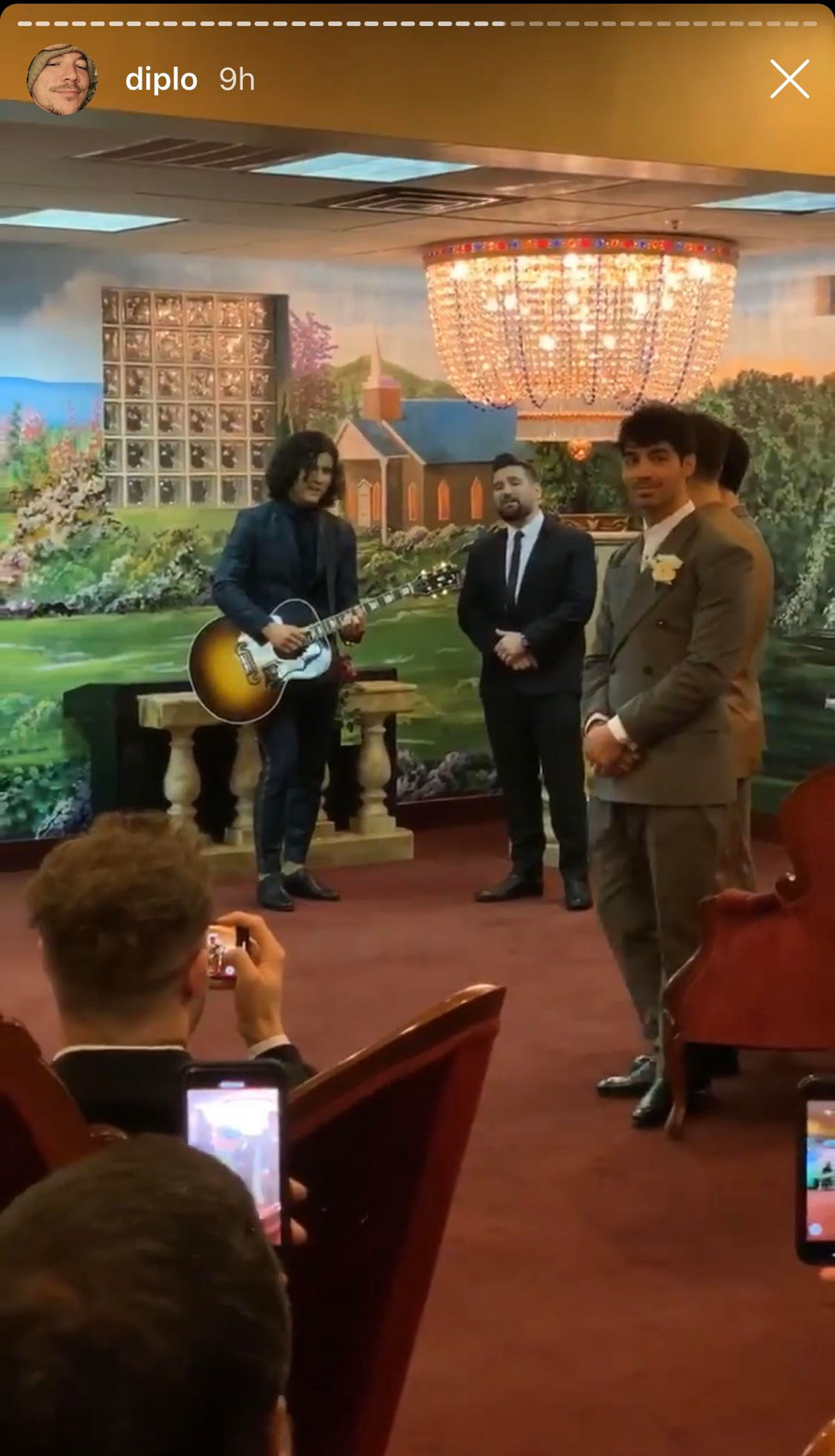 Of course, as much of a surprise as it had been to pretty much everybody, media reports the last couple days have confirmed that Joe and Sophie had been planning to do this for the better part of at least a week, and they saw the BBMAs in Vegas as the perfect opportunity to do their thing and show their love for each other… even if in a sort of weird, non-traditional way!
The new husband and wife have not yet commented publicly on their Vegas nuptials, unfortunately, but we can't wait to hear what they have to say when they do!!!
What do U think about all this, Perezcious readers?! Are you down for a second ceremony between Joe and Sophie?? More to the point… what did U think of the FIRST ceremony now that the news has sunk in?! Super tacky and impulsive, or crazy-romantic and adorable?!
You tell us — sound OFF right now in the comments (below)!!!
Source: Read Full Article