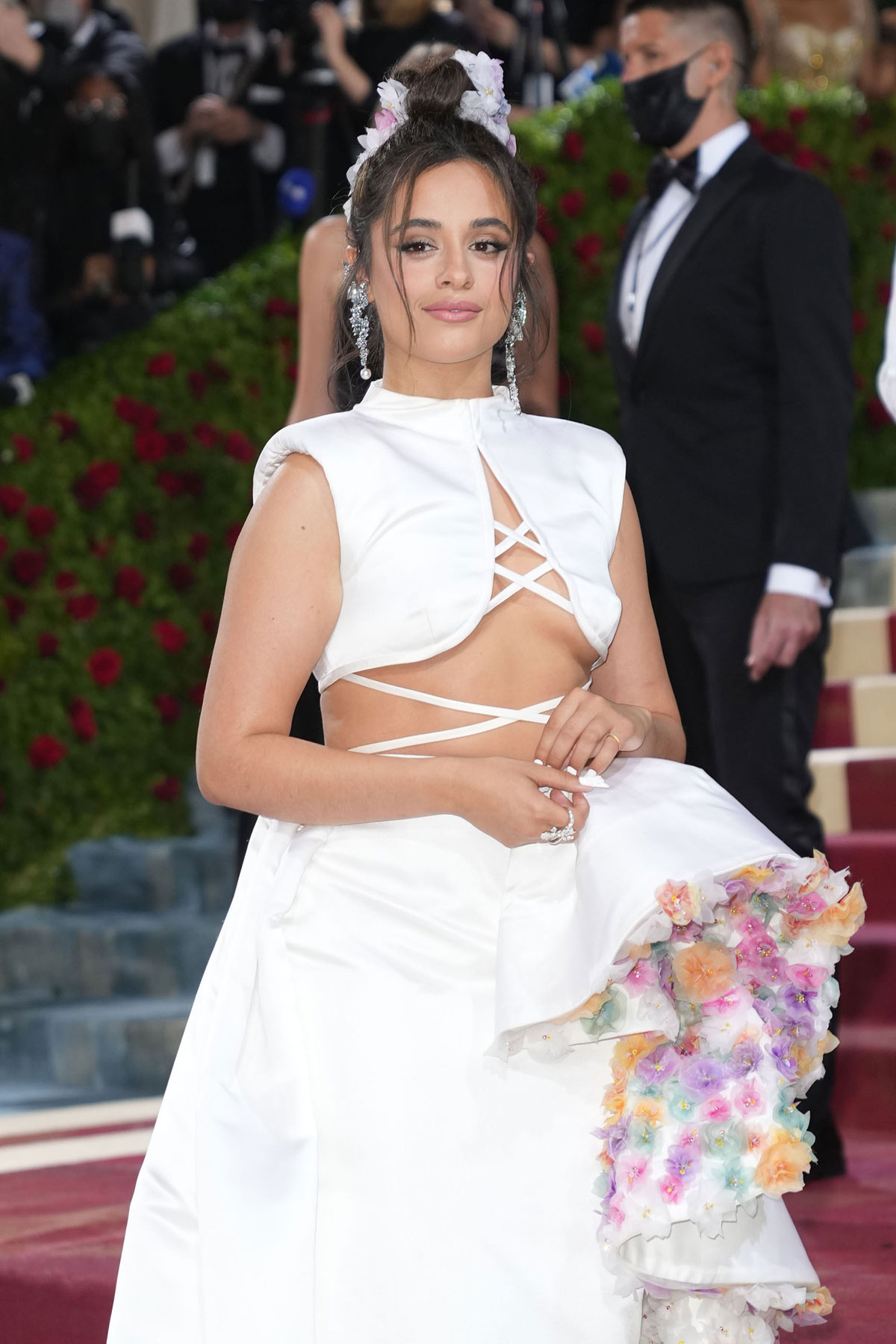 Camila Cabello was in Prabal Gurung at the Met Gala, where the theme was of course supposed to be Gilded Glamour. Someone told the Vogue red carpet interviewers, particularly La La Anthony and Vanessa Hudgens, to use the word "iconic" because they seemed to mention it in every interview. Camilla's look was tragique, not iconic, especially considering how many man hours went into this mess. There is a weird half bra held together by straps that can't contain her underboob, there's a side ruffle vomiting psychedelic tissue flowers, a high leg slit and a train. The mini shoulder pads really add something. I'll say something nice – her hair and styling look cool and I like the flowers in her high bun.
https://www.instagram.com/p/CdFQ7pGuP7S/
https://www.instagram.com/p/CdFaULIMxHY/
Michelle Yeoh looked incredible in this Prabal Gurung mint green silk faille gown with an off the shoulder cape and huge train. This is regal, elegant and on theme. Look at the detailing along the back and in the bodice.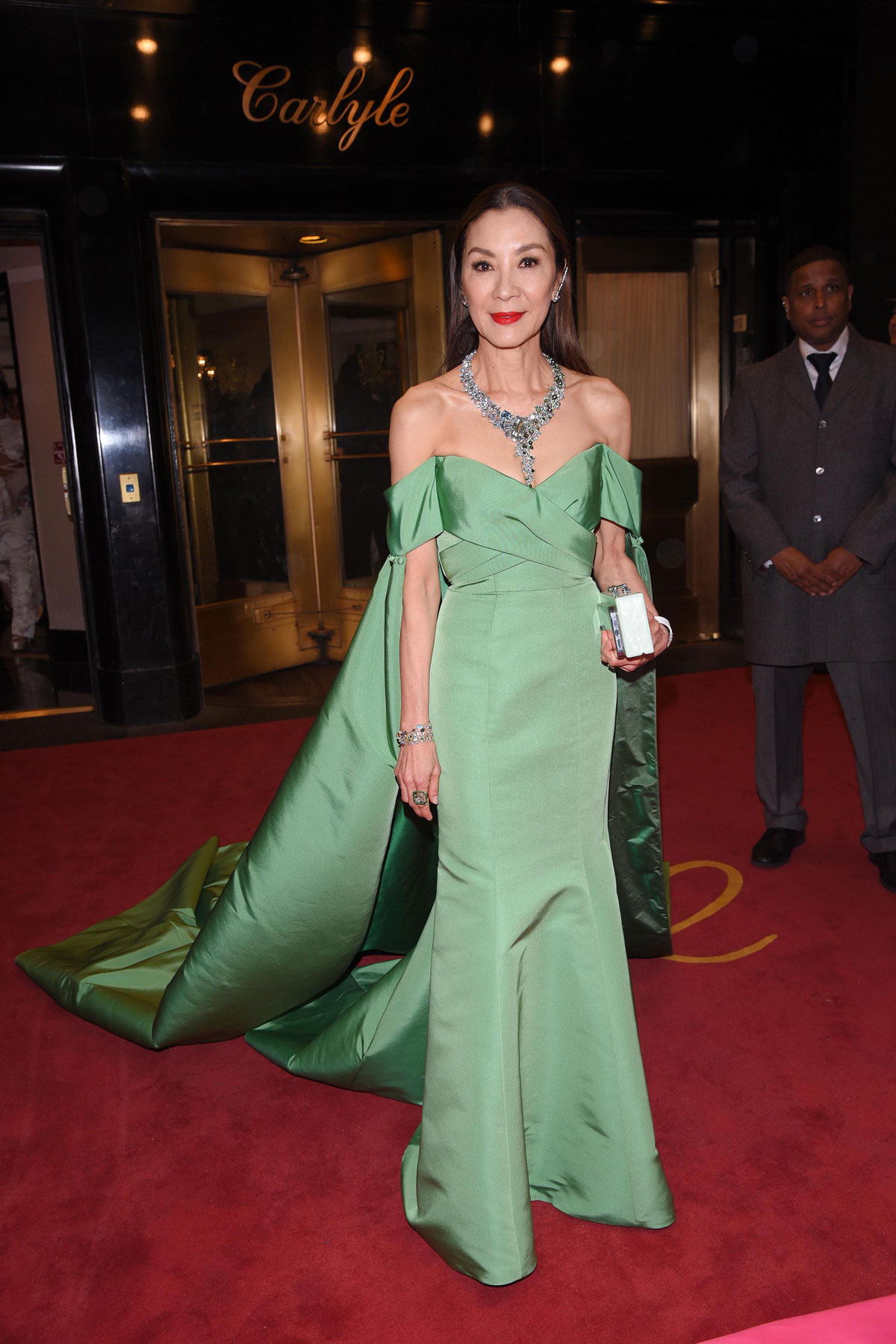 Ashley Park was in a Prabal Gurung gown with a tight pink silk corset with bows at the shoulders and back, a long train and a black and white ostrich feather skirt. I love this so much!
https://www.instagram.com/p/CdFTOynsaNo/
https://www.instagram.com/p/CdFTdbiMH3_/
https://www.instagram.com/p/CdFVx8AuoIe/
Denee Benton, Peggy from The Gilded Age, was also in Prabal Gurung. I get the impression that she was assigned the same team as Camila Cabello. She's so pretty but I'm not fond of this color combination or the gathered peplum.
https://www.instagram.com/p/CdFVjHAuUEL/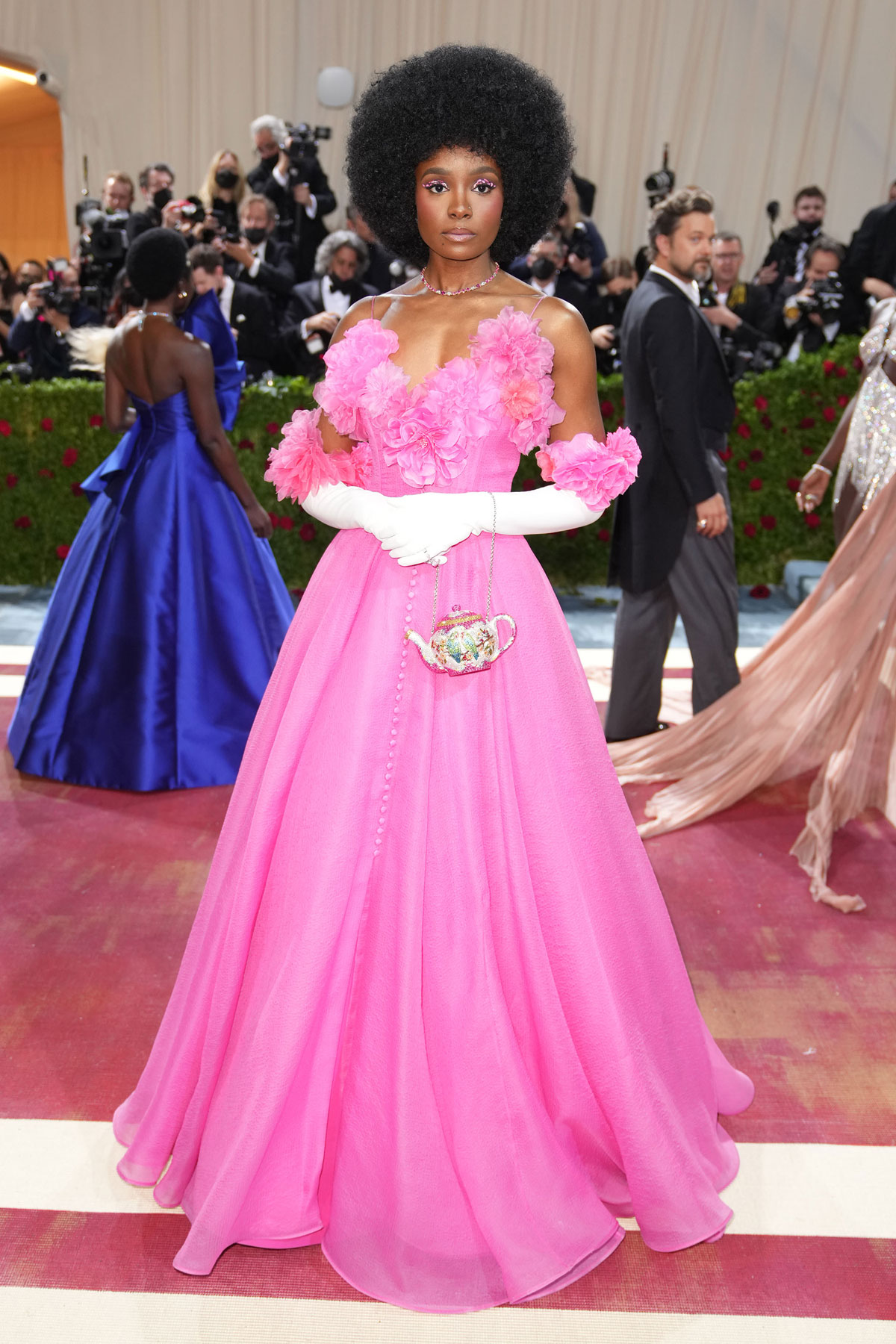 Kiki Layne was in a pink Prabal Gurung with floral accents on her gloves and bustline. We're not getting The Old Guard 2 this year but the sequel is in the works and the problems at Netflix better not have derailed it!
https://www.instagram.com/p/CdFYBn0Oq8t/
Mindy Kaling was in a light purple chiffon Prabal Gurung with a deep v-neck, high leg slit and trailing ribbons at the sleeves. I feel like we've seen this dress so many times.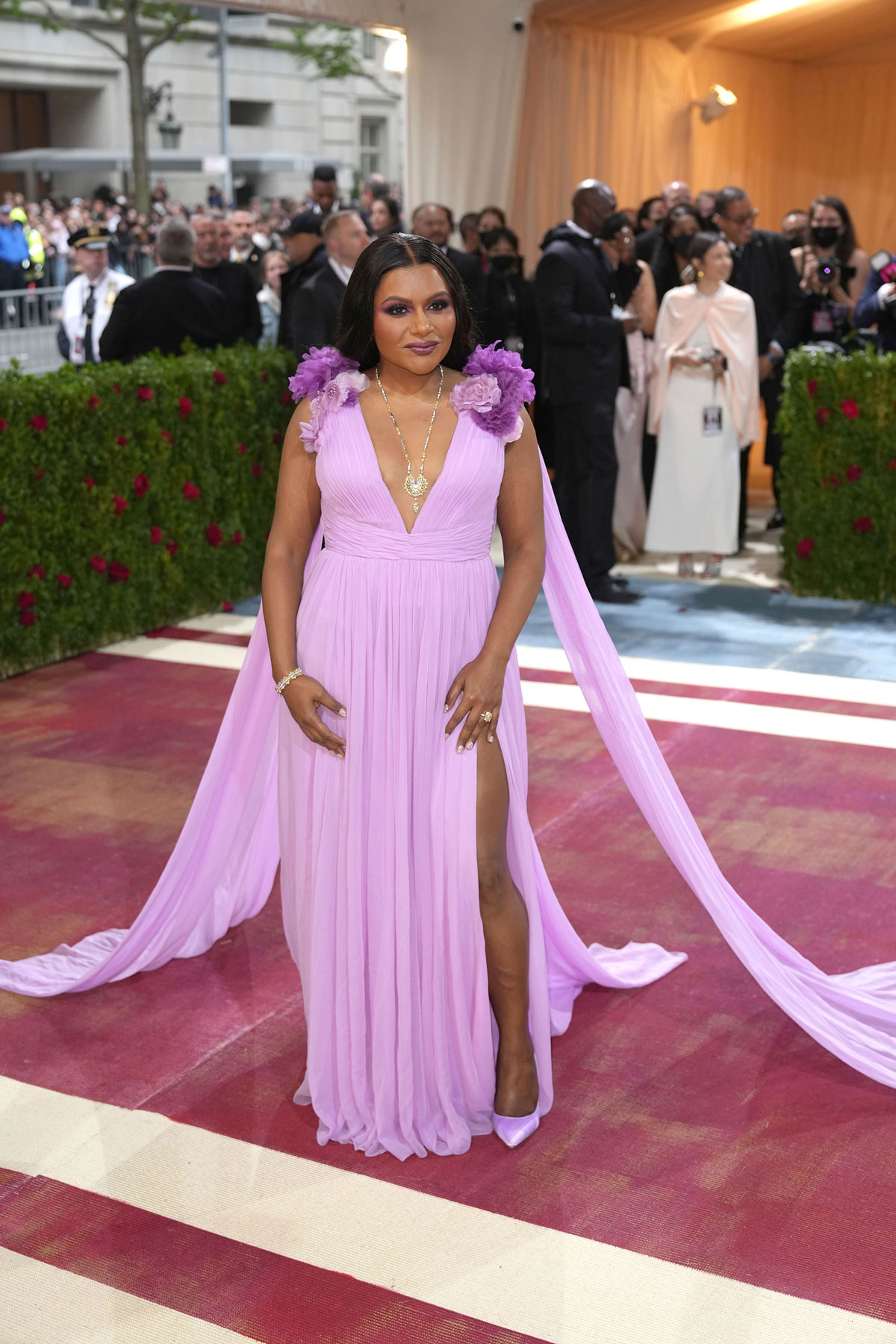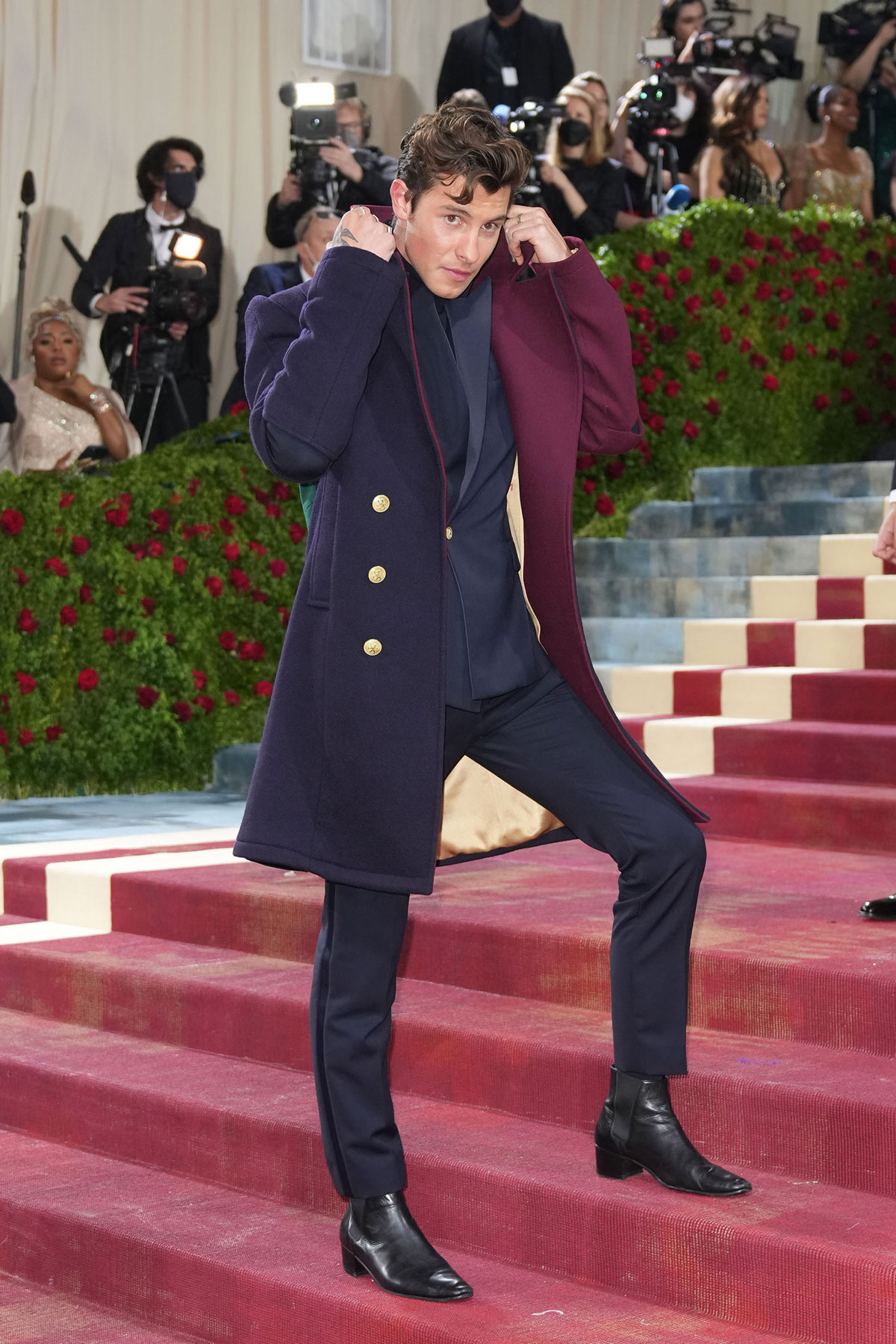 Shawn Mendes looked like a Disney prince in navy and burgundy Tommy Hilfiger. He's such a beautiful man!
[GALLERY]
Photos credit: Instar and via Instagram
Source: Read Full Article