Y: The Last Man takes place in a world where a mysterious event wipes out all the world's cisgender males, save one. The FX on Hulu series premiered on Sept. 14, and viewers are already looking to the source material to find out what caused the apocalyptic extinction.
The show is based on a DC Comic. But unfortunately, the Y: The Last Man comic books won't provide fans with a clear answer.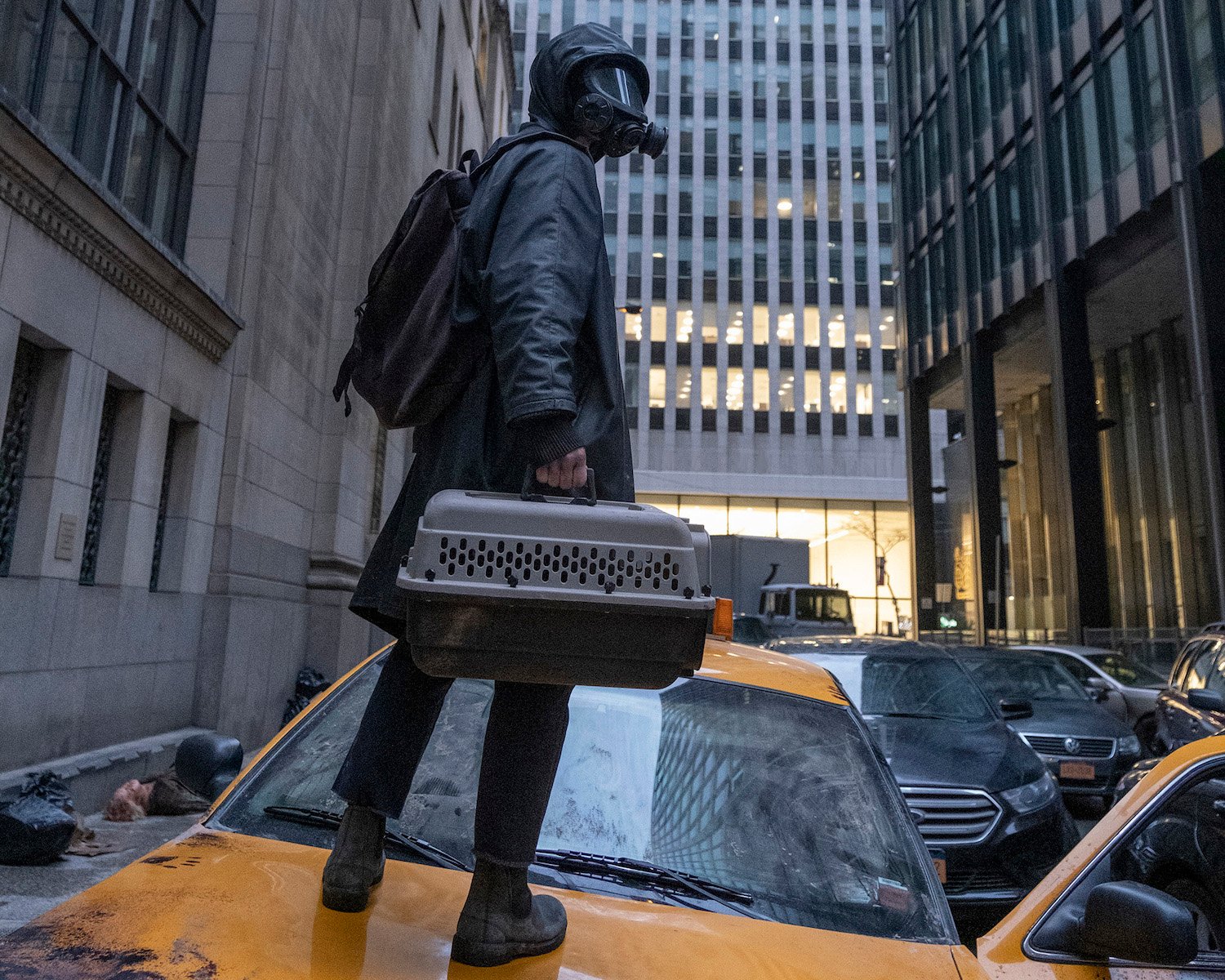 'Y: The Last Man' is based on a 2002 DC Vertigo comic
FX on Hulu's Y: The Last Man is an adaptation of Brian K. Vaughan and Pia Guerra's Vertigo comic books. The award-winning series was first published in 2002 and ran until 2008 with a total of 60 issues. Vaughan, also known for creating Marvel's Runaways and DC's Ex Machina, said that Y: The Last Man was inspired by his fascination with gender dynamics.
"I went to an all-boys Catholic high school growing up," Vaughan said in a 2008 interview with IGN. "Our sister school, which was all girls, sometimes needed actors for their school plays. I would go over there just as a cheap excuse to meet girls. I'm sure walking through the hallways and being the only man in that strange world planted the seed somehow."
"I've always been interested in gender relations and questions of gender, and comic books seemed like a good place to explore those issues," he added. "The idea just came into my head pretty easily."
But the comics don't definitively reveal the cause of the catastrophic event
The first three episodes of Y: The Last Man unveil how the world falls apart when all animal and human cisgender males suddenly die off. But, so far, the show hasn't explained how or why this happened.
Fans may be looking to the Y: The Last Man comics for spoilers. But that might prove difficult, because, according to Vaughan, the answer was left ambiguous by design.
"I feel that there is a definitive explanation, but I like that people don't necessarily know what it is," he told IGN. "In interviews, we always said that we would tell people exactly what caused the plague. The thing was, we never said when we were going to tell. We weren't going to tell you when we were telling you, I should say."
The 'Y: The Last Man' comics do present several theories on what caused the plague
In the Y: The Last Man comic book series, Vaughan and Guerra present several theories explaining what wiped out all beings with the "Y" chromosome. One plot point suggests that when Dr. Mann's scientist father successfully cloned a baby boy, a natural self-destruct signal was sent to males because they were no longer needed. Another storyline involves China, the United States, and biological warfare. And a third theory hints that an ancient amulet retrieved by Agent 355 may have triggered the plague. 
When talking to IGN, Vaughan noted that all these theories are plausible. But he didn't reveal which one was right.
"The real answer is somewhere in those 60 issues," Vaughan teased. "But I prefer to let the reader decide which one they like rather than pushing it on them."
Source: Read Full Article