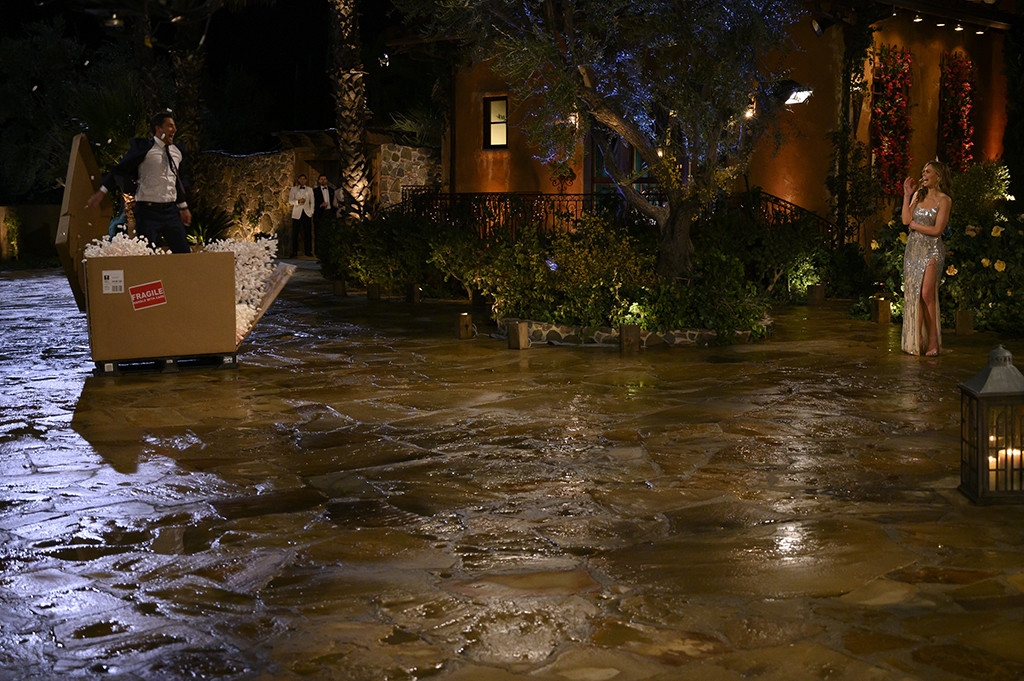 ABC
Of all the night one eliminated men on last night's premiere of The Bachelorette, one man made quite the splash.
Whether it was a good splash or a bad splash isn't really relevant, but it was a tad surprising when Joe the Chicago Box King was eliminated after he got so much screentime to talk about boxes of all sizes and kinds. He's got boxes for every occasion, like if you need a box to jump out and surprise the Bachelorette, or if you need a box to hide in after you've been rejected by the Bachelorette, or if you need a box to carry all your stuff to Mexico for Bachelor in Paradise.
According to Variety, Joe is already signed up for the sixth season of the sandy spinoff, following right in the footsteps of last season's Joe from Chicago, also known as Grocery Store Joe. He too was a night one reject, and he went on to find love with Kendall Long on BIP. Maybe the Box King can find a similar happy ending of his own!
Joe is only one of many, many surprisingly natural choices for Bachelor in Paradise just based on what we saw during Hannah's premiere last night. While there were quite a few guys we barely saw, there were an awful lot who really made an impression, either for Hannah, for Paradise, or for both.
So let's take a look at Hannah's guys who might fit in perfectly on that beach, as well as Colton Underwood's ladies who have already weighed in on the possibility.
Sure, we've got an an entire season of The Bachelorette to go before we should even start thinking about Paradise, but if Variety's report is accurate (and even if it isn't), we're certainly not the only ones already on that track.
Behold, the most recent men and women of Bachelor Nation who should and probably will show up on season six of Bachelor in Paradise: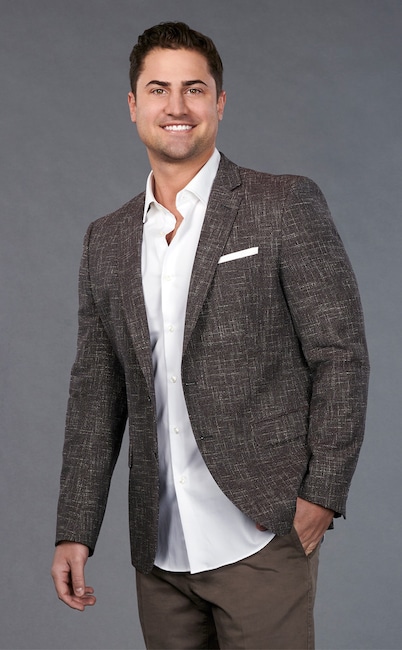 ABC
Joe
The Box King and his boxes were just a little too overwhelming for Hannah on night one, but perhaps with some more time and in a more relaxed environment, he'll be able to complete his package.
Variety says he's already been approached to join the cast, making him the second Chicago Joe in a row to get rejected on the first night and then sent straight to Paradise.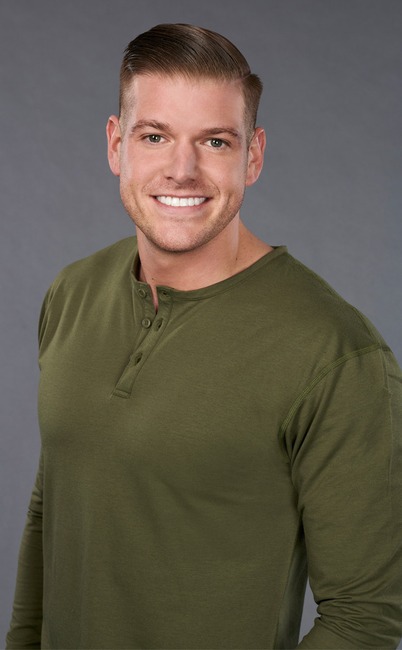 ABC
Matt Donald
We felt weirdly sad for Matt Donald, the enthusiastic salesman who rode in on a tractor and has a deaf family, when he was sent home and it feels right that he find redemption on the beach. He must wear that farmer hat though, because otherwise we will not recognize him.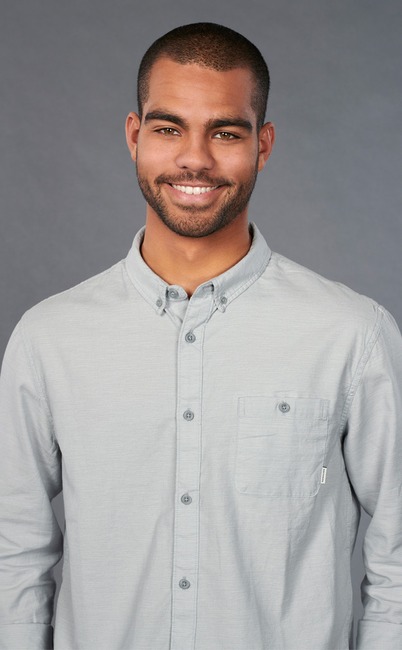 ABC
Hunter
Hunter is a surfer whose life revolves around the ocean so if they don't cast him on BIP, he could probably just surf right on up and join in anyway.
Article continues below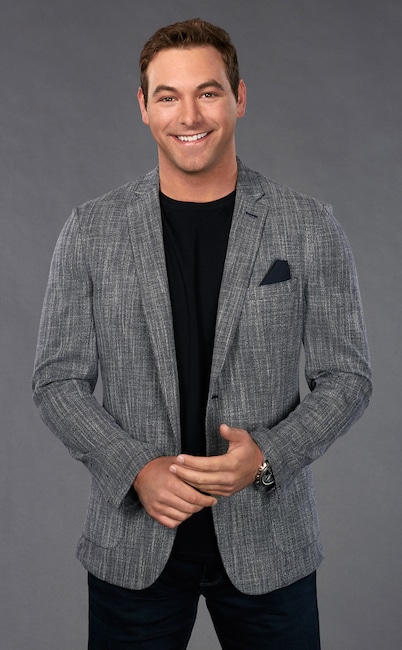 ABC
Chasen
Chasen was one of two hot pilots who got out of a limo during Hannah's premiere, but he was not the one who got a rose. Something tell us this cutie could find his wings with one of the ladies on that beach.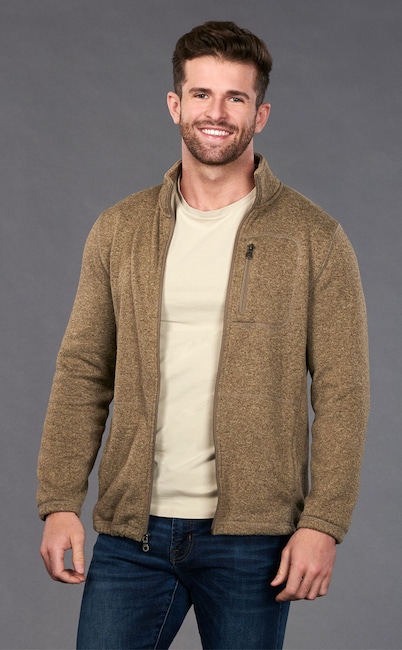 ABC
Jed
Imagine Jed and his guitar classing up the beach with nightly concerts. You just know he'd be a popular guy with talent like that, though we'll have to see if Hannah lets him go first.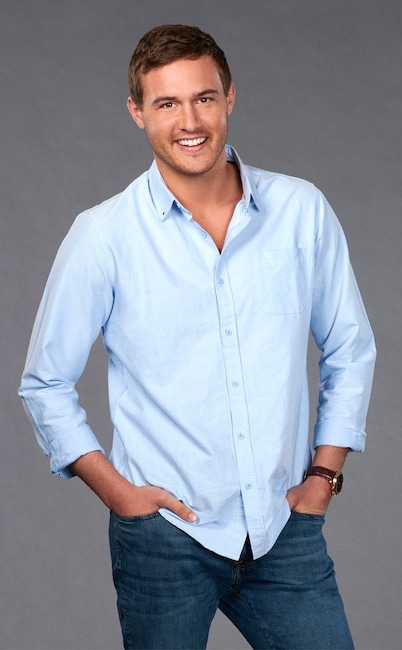 ABC
Peter
Peter's the pilot who did prevail in the premiere, but if he doesn't win Hannah's heart, he and Chasen could duke it out in Mexico.
Article continues below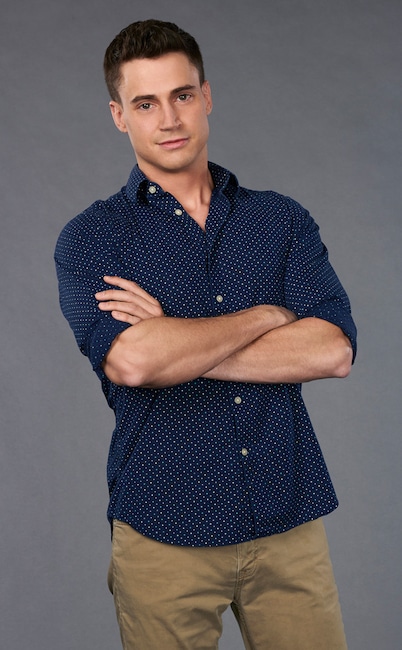 ABC
Brian
Brian was just far too nervous to hit it off with Hannah, but this sweet math teacher deserves a second chance to find love on TV.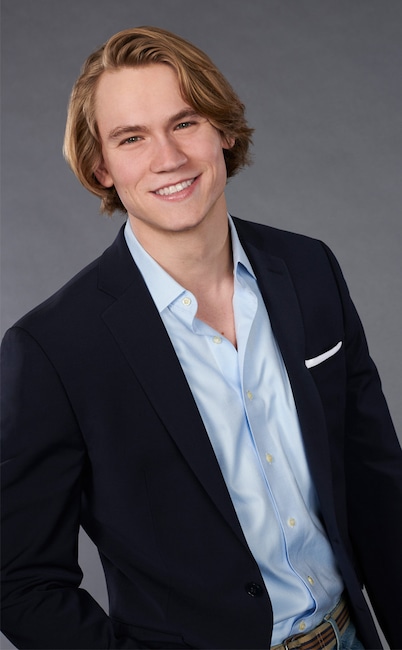 ABC
John Paul Jones
Hannah gave this guy a rose but if Hannah ends up engaged to a guy whose name is John Paul Jones and whose only personality trait is currently that his name is John Paul Jones, we don't know anything at all.
On the other hand, a guy named John Paul Jones sounds perfect for a turn in Paradise.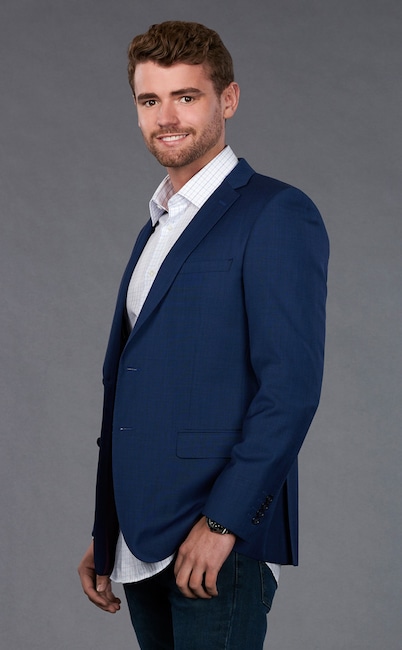 ABC
Luke S.
This guy looks like Nick Viall and he's a political consultant and those both sound like good reasons to send him to Paradise if things don't work out with Hannah.
Article continues below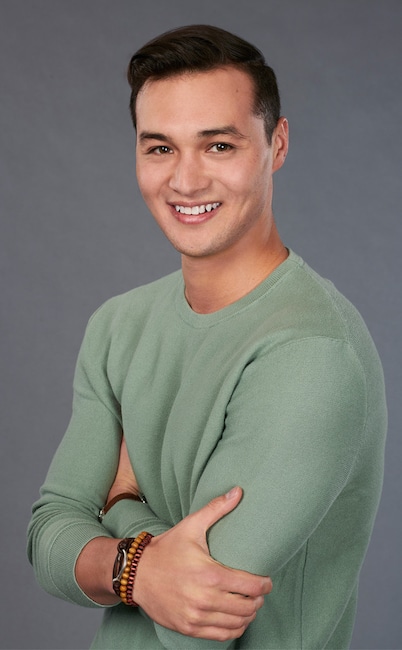 ABC
Connor J.
Oui oui, Connor J. He's got all the makings of being a hot commodity in Paradise, but also of being really nice about it.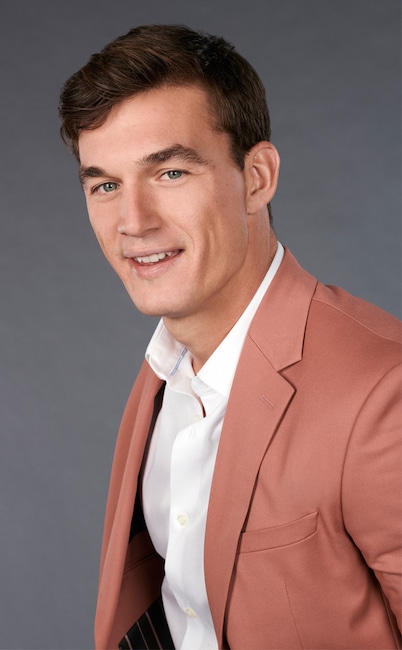 ABC
Tyler C.
If Tyler C. doesn't win Hannah's heart, we need him to be on Paradise. Nay, we demand that he joins Paradise (unless he turns out to be terrible). Who knew the key to our heart was a rescue dog, a six pack, and a recreation of Kevin Bacon's big Footloose dance?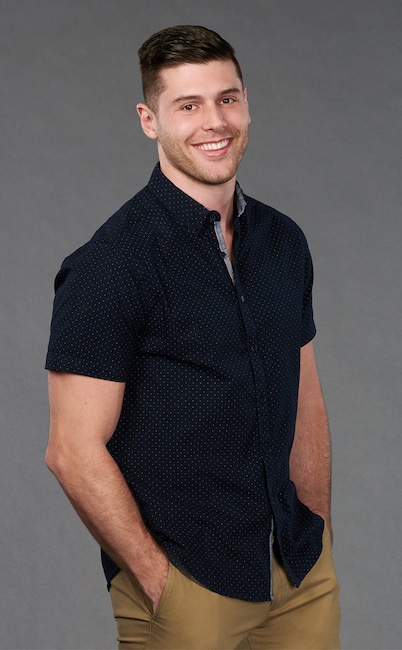 ABC
Matteo
If Hannah's not into the fact that he's fathered 114 children via sperm donation, then maybe one of the women in Paradise will be? Or at least it will be entertaining to see them all shocked by this insane, unfathomable fact.
Article continues below
ABC
Connor S.
He's a sweaty dork who talks like Noah Centineo and that sounds like the perfect kind of man for the beach.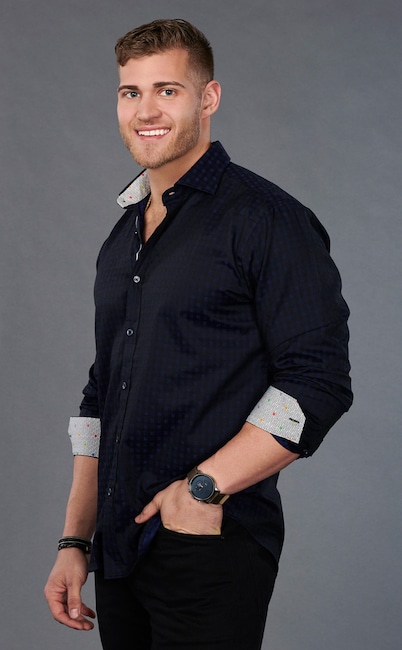 ABC
Luke P.
Every beach needs a baddie and if those season promos are any indication, the baddie of Hannah's season is Luke P., the guy who was allegedly so hot that God had to speak to him while he was showering.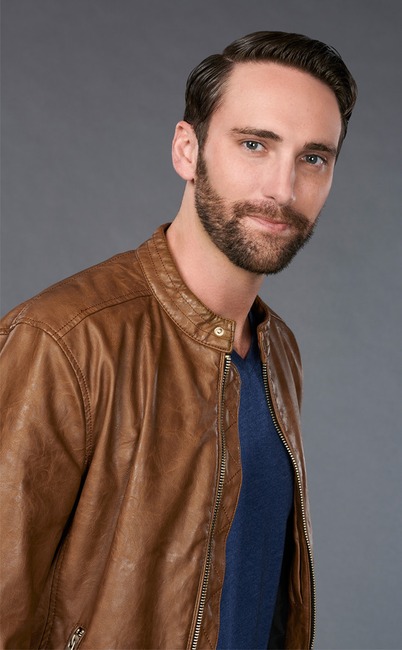 ABC
Cam
Cam likes to rap and he's got catchphrases (Always Be Cam) which means we'll never be rid of Cam. Cam is here to stay, and that means BIP.
Article continues below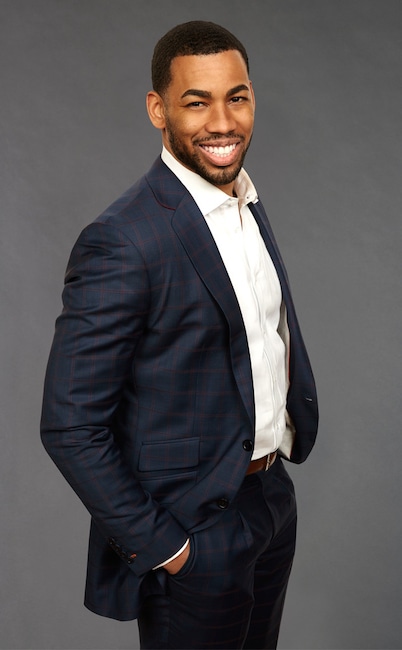 ABC
Mike
Mike was featured quite a bit during Hannah's premiere and proved he's smooth and he's got solid commentary, so if Mike someday doesn't get a rose, he'll likely find a home on that beach.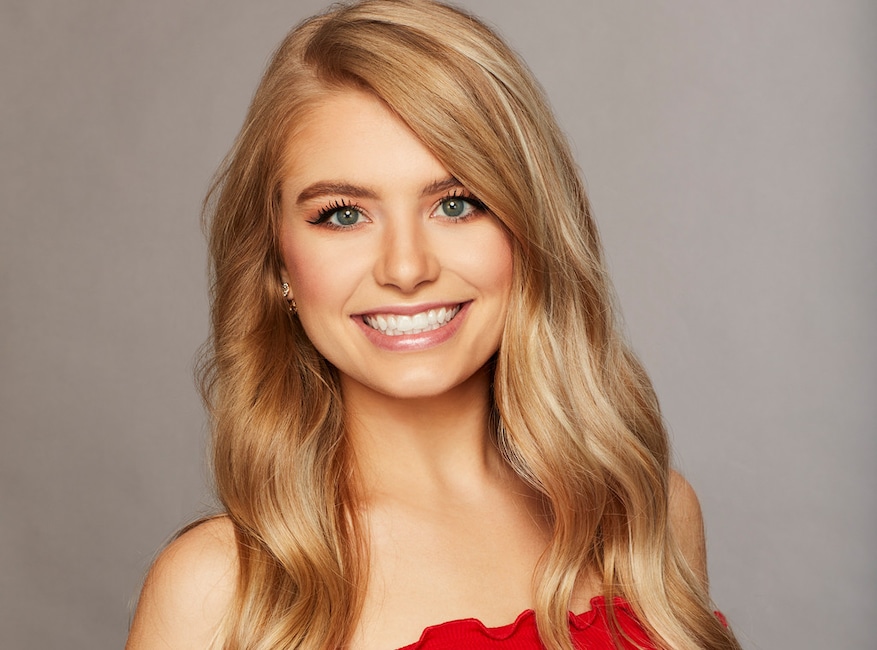 ABC
Demi
Consider this Chris Harrison's No. 1 draft pick for season six.
"If you'd ever put a tattoo of Paradise on someone, I think Demi is wearing that tattoo," he told us. "She's my spirit animal and I need her in Paradise. Have you ever met anybody more perfect for Paradise?"
The only problem? Demi, the 23-year-old who quickly became the breakout contestant of Colton's season thanks to her one-liners, aggressive pursuit of the Bach and the fact that her mom was in federal prison, isn't sure she wants to book a ticket to Mexico.
"Every day it kind of changes…we'll see," she hedged when we asked if she'd be interested.
If she does make it down to the beach (which, let's be honest, seems very likely), she doesn't have her eye on any current men in Bachelor Nation, telling us. "Oh no, I'd definitely want an all-new batch. There's no one I want to see them bring back." So basically: thank you, next!
Still, that doesn't mean former Bachelorette contestants don't have their eye on the outspoken blonde, as she revealed several guys have tried to slide into her DMS, "But I'm not gonna call 'em out. I haven't responded!"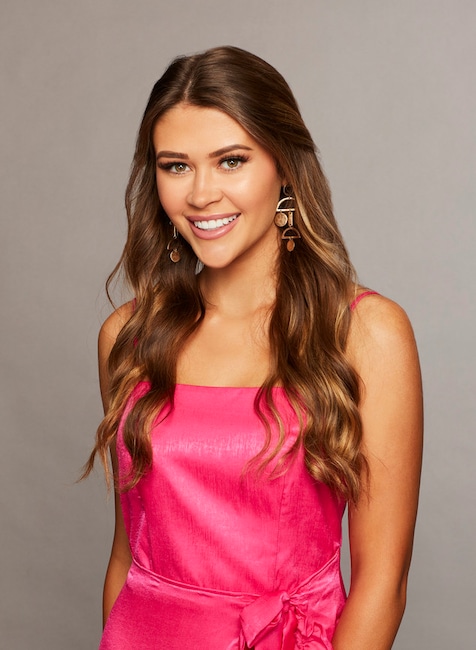 ABC
Caelynn
Caelynn was blindsided (along with many viewers TBH) when Colton eliminated her after the hometown dates, when she told him she loved him and could see a future together.
The Miss USA 2018 runner-up was an early frontrunner and earned praise (and next Bachelorette support, which she's still in the running for!) after bravely opening up about being sexual assaulted in college and speaking about the impact it has had on her life and relationships with poise.
But Caelynn, 23, was also at the center of some drama during the season, thanks to her early clashes with fellow pageant queen Hannah B. and the controversy in the house over whether or not she was gunning to be the next Bachelorette.
When we talked to Caelynn, she made it clear she's just looking for love and is open to finding it anywhere.
"I want to find my person. I don't know what that means, if that's Paradise, if it's Tinder, if that's in a library…I'm determined to find my person," she said. "I'm open to love, absolutely."
As viewers saw during the Women Tell All, Caelynn is still coping with her break-up with Colton, and she admitted to us, "I'm still processing this heartbreak." What better way to process than with a margarita in hand?
Article continues below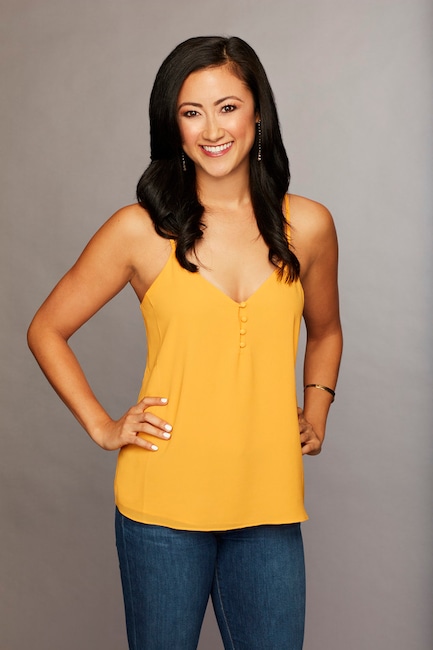 ABC
Sydney
One of the four women to leave on their own during Colton's season, Sydney earned praise for her decision to leave. And the professional dancer is definitely open to heading to Paradise for another chance at love.
"I actually think that would be a better environment for me, just because this was hard. It takes me longer to open up to people, especially in relationships, and The Bachelor is a very short amount of time you get to spend with them so you sort of do it very quickly and that was difficult for me," she told us. "I know Paradise seems like a longer amount of time, so that seems like a better setting."
As for any members of Bachelor Nation she wouldn't mind seeing walk down the steps? Last season's runner-up is her first choice it seems.
"I definitely like a fun, outgoing personality, we'll see who this next batch of guys are," she said. "I did like Blake [Horstmann] a lot!"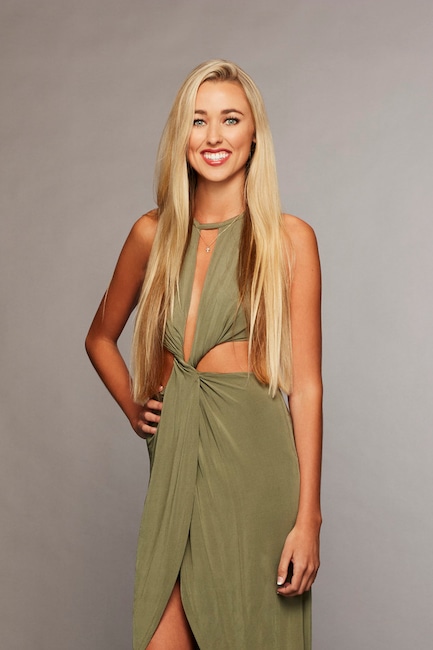 ABC
Heather
Consider if a safe bet that Heather (aka Never Been Kissed turned Has Been kissed) will probably get a second kiss on BIP after choosing to leave Colton's season on her own terms.
"I'd definitely be open to it. It's not as formal and you actually have a ton of time to get to know someone in a really real setting, so I'd be open to it," the California native told E! News at Planet Blue in Malibu.
And there is one guy she might be interested in getting to know in a more relaxed setting, telling us she has "a crush on Blake." Get in line, girl.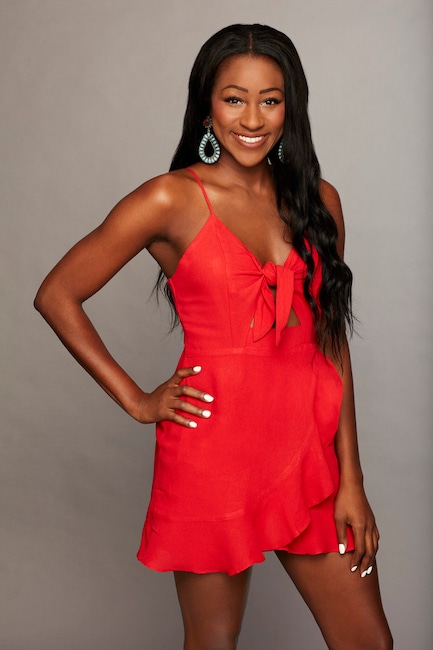 ABC
Onyeka
Known for making noise (both literally and metaphorically) in the house and then accused of being a bully at the Tell All special, Onyeka, 24, seems like a safe bet to return to the small screen this summer.
"I feel like being on The Bachelor, I was able to open up about being open to spending the rest of my live with someone and really committing in a relationship," she told us, "and this environment…just not having your phone and putting yourself in this weird environment, I think it was good for me. So I would definitely be open to Paradise…I love margaritas and I love the beach!
And while she's "ready for some new meat in Bachelor Nation," she did admit to recently following one of the fan-favorite contestants from Becca's season recently after he popped up on her Explore page on Instagram.
"I think Wills is pretty cute!" she said. "I was like, oh yeah, he's kind of funny actually. So I just hit the follow button and nothing more, but he's a cute guy."
Article continues below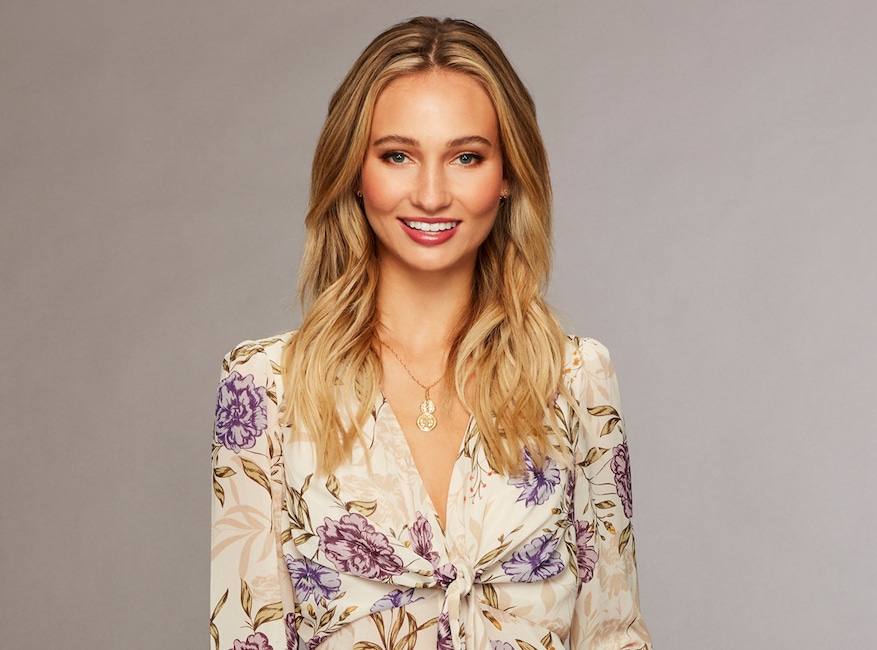 ABC
Brie
Will Brie use her fake Aussie accent to try and find love in Mexico? The 24-year-old model is willing to give it a try.
"I'm definitely open to Paradise. I'd love to go," she told W! News at the Ben and Ashley I. Almost Famous live podcast taping at Planet Blue in Malibu. "I'd love to meet more people and get another shot at love!"
If she does get another shot, she is aiming for a pretty well-known guy in Bachelor Nation: Dean Unglert, who was on Bachelor in Paradise season four and The Bachelor Winter Games after first appearing on Rachel Lindsay's season.
"I've had my eye on Dean for a little bit," she admitted, "so I'm hoping that maybe he gets the chance to go on Paradise."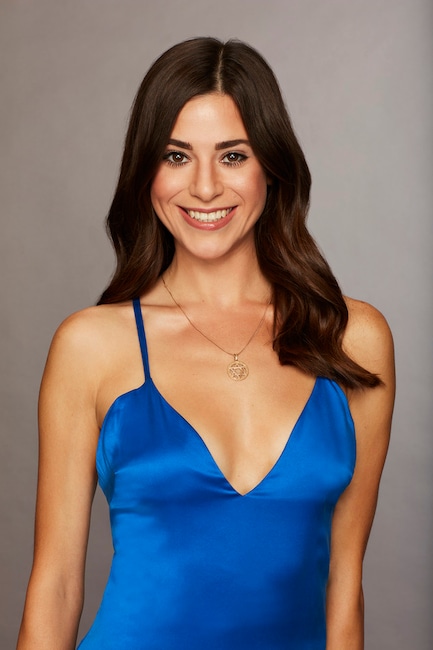 ABC
Adriane "Jane"
After an early exit during Colton's season, the social worker with two first names is more than ready for BIP. Like, her-bags-are-already-packed ready.
"I will swim in paradise. I will fall in love in paradise and I will leave with a good tan from Paradise," she told us at the Ben and Ashley I. Almost Famous live podcast taping at Planet Blue in Malibu. "Love, swimming, tanning? Who the heck would say no to Paradise?"
While she didn't name any specific contestants she'd be interested in meeting, Jane did list some qualities she's looking for in a partner: "As long as he's tall, brunette, has facial hair and is a little chunky—not just pure muscle—I'm a little chubby chaser, so if we can put that man together and put him in Paradise, I'll fall in love with him. It's no problem!"
ABC
Kirpa
After making it to the final six of Colton's season, the logical and slightly reserved dental hygienist is "open" to heading to Bachelor in Paradise. (Here's hoping she stays off the rocks to avoid another mysterious chin injury.)
"I think if I was approached, I would do it," she said at the Almost Famous live podcast taping. "It's a much more relaxed setting and easier to connect with someone. I'd be open to going."
She's also open to getting to know any Bachelorette suitors, telling us, "All of the guys in Bachelor Nation are really cute."
Working in Kirpa's favor when it comes to BIP casting was her willingness to question some of the other women's motives (namely Caelynn and Cassie, telling Colton that the latter was not ready for an engagement, which you know, she wasn't wrong…) without getting emotional or aggressive, proving she is willing to spill the tea without getting too messy.
Article continues below
The Bachelorette airs Mondays at 8 p.m. on ABC.
ABC does not comment on casting rumors.
Source: Read Full Article