The Grand National is held annually at Aintree

Sign up to our free sport newsletter for all the latest news on everything from cycling to boxing
Sign up to our free sport email for all the latest news
Thanks for signing up to the
Sport email
Many of jump racing's best horses will vie for perhaps the most coveted prize on the calendar at the Grand National in 2023.
A field of 40 runners will aim to clear the 30 famous fences to take victory.
Defending champion Noble Yeats is set to defend the 2022 title, and is among the favourites.
But in a talented list of runners and riders, the racing should be competitive throughout the four miles and two and a half furlong course.
Here's everything you need to know:
Recommended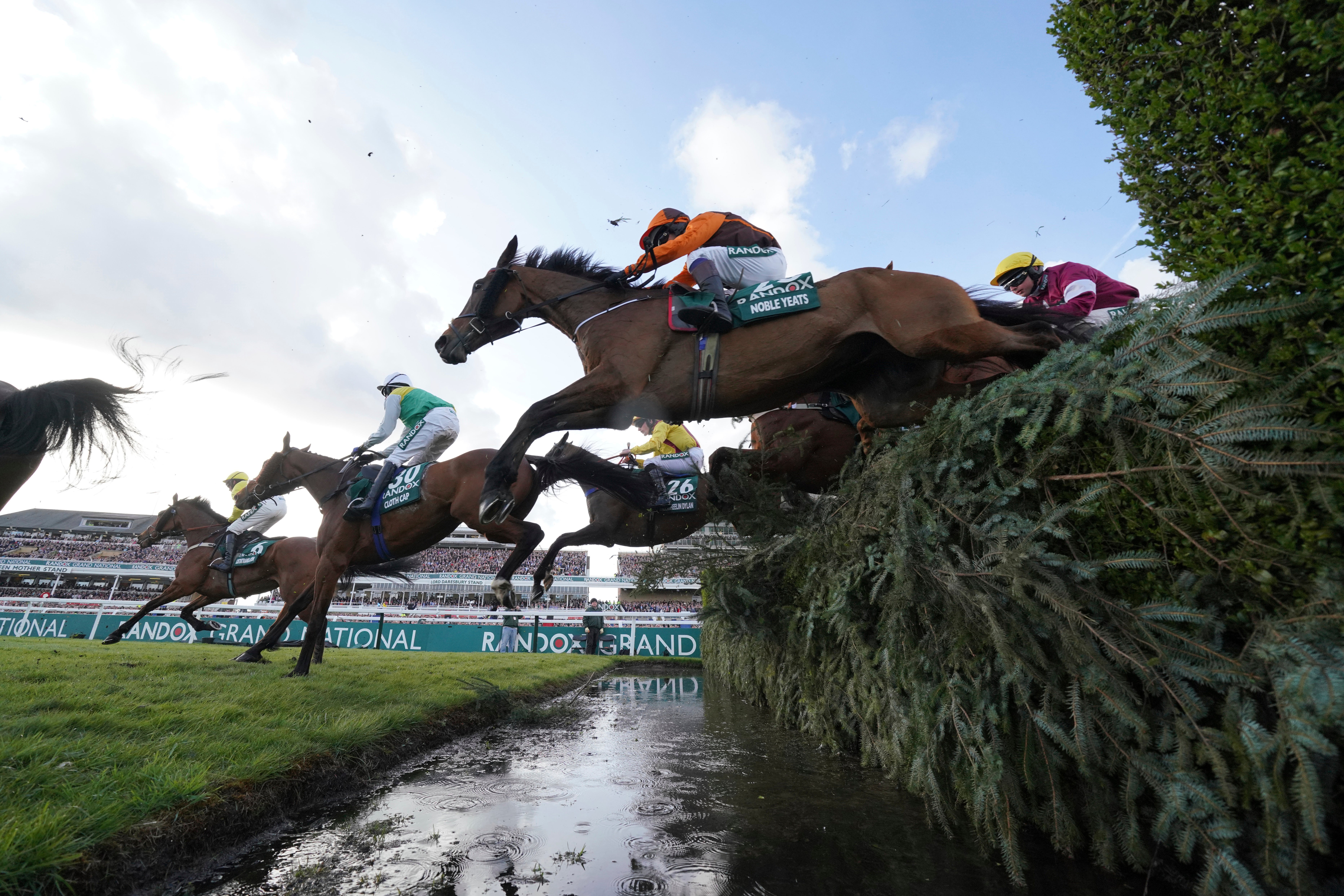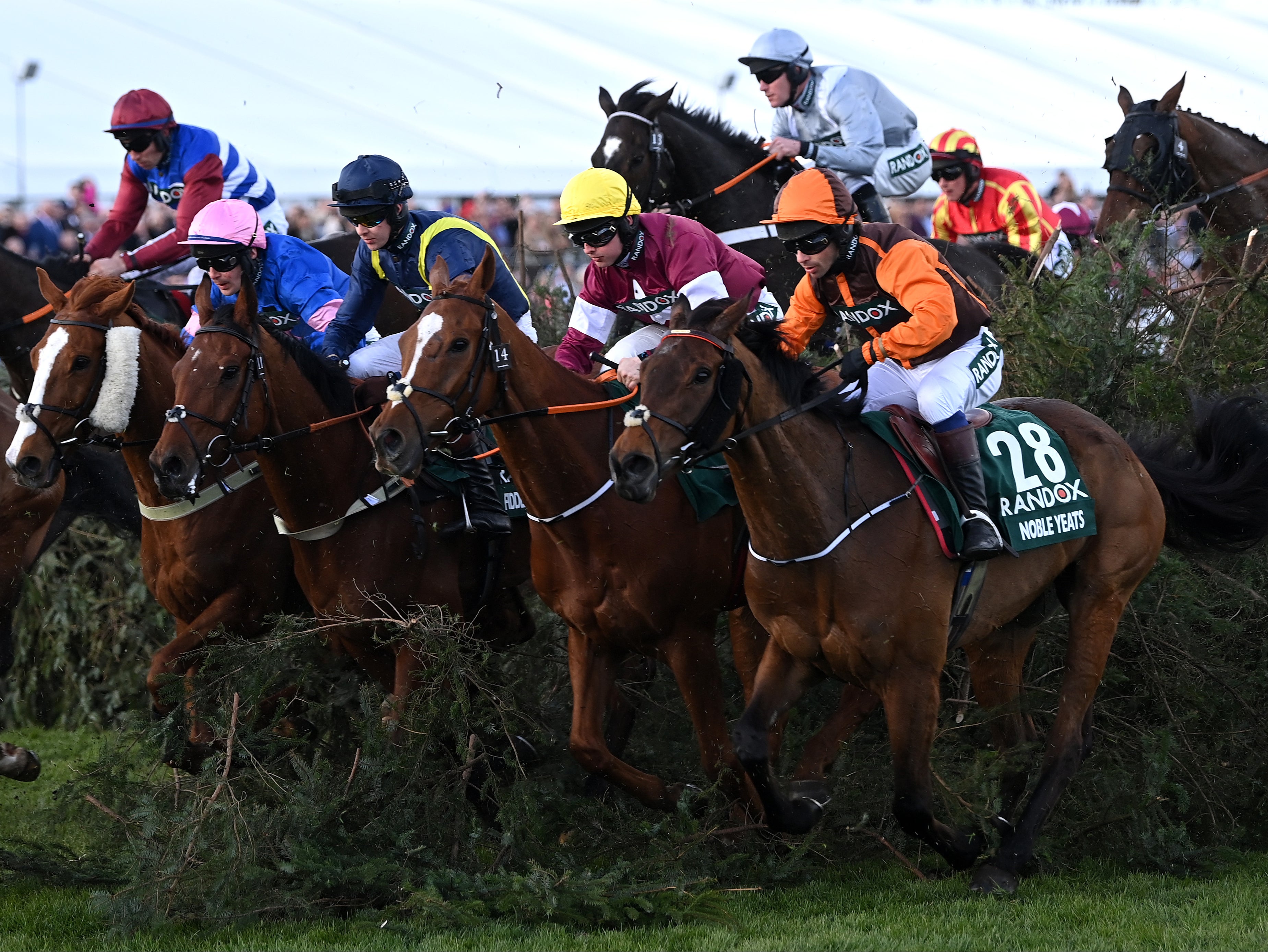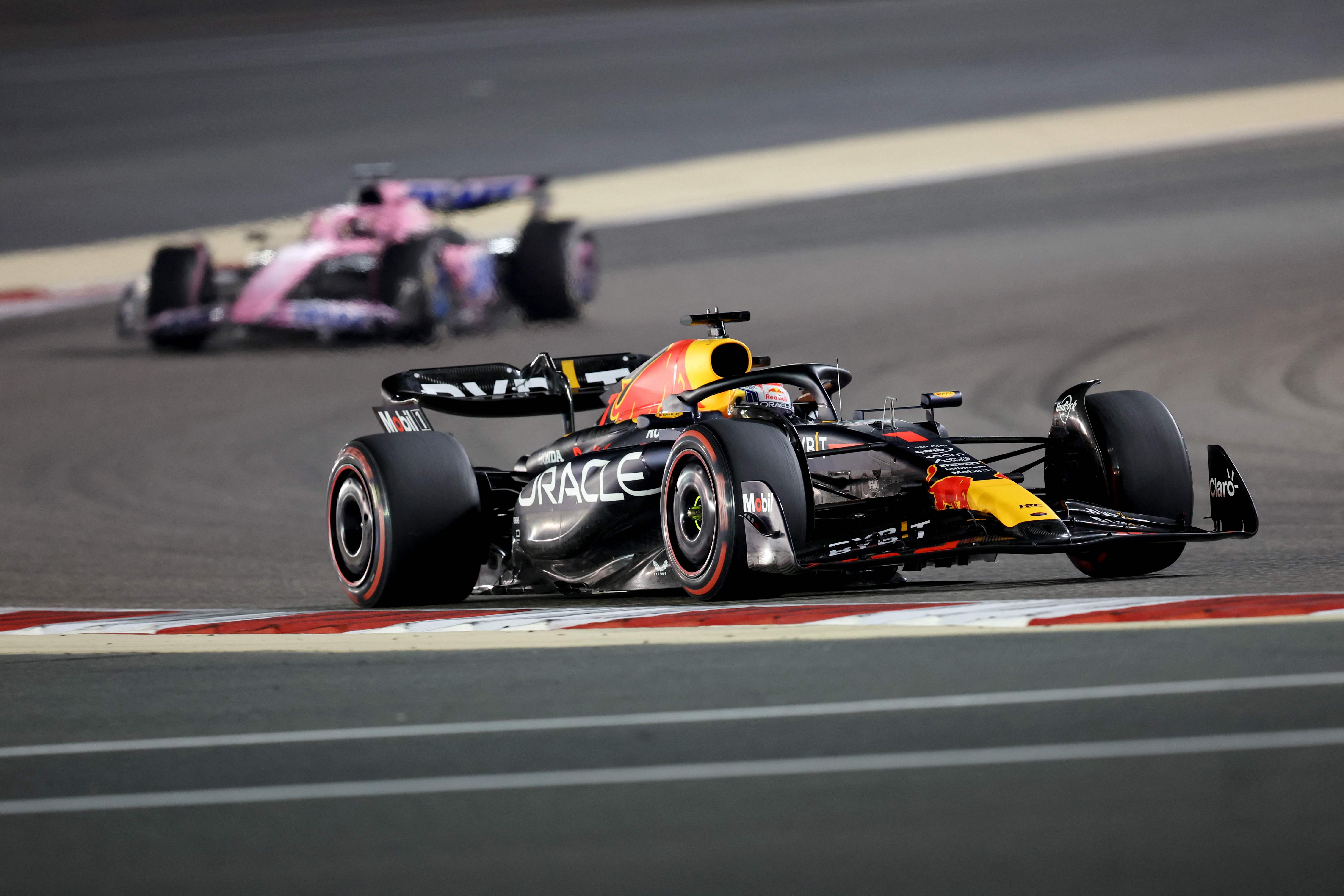 When is the Grand National?
The 2023 Grand National Festival will be held at Aintree near Liverpool from Thursday 13 April to Saturday 15 April. The Grand National itself is due to start at 5.15pm BST on Saturday, and is the penultimate race on the schedule.
How can I watch it?
Viewers in the United Kingdom can watch the Grand National Festival live on ITV, with extensive coverage across the three days of racing. Coverage of the Grand National begins at 4.30pm BST on Saturday 15 April, with registered users able to watch online via ITVX.
The channel's coverage will be as follows:
Thursday 13 April – ITV1, 2pm to 5pm
Friday 14 April – ITV1, 2pm to 5pm
Saturday 15 April – ITV1, 2pm to 6.15pm
Who is competing in the Grand National?
The 40-horse final field has been confirmed, with a full list of runners and odds below.
What are the Grand National odds?
Corach Rambler (T: Lucinda Russell; J: TBC) 13/2
Delta Work (T: Gordon Elliott; J: TBC) 8/1
Noble Yeats (T: Emmet Mullins; J: TBC) 8/1
Gaillard Du Mesnil (T: Willie Mullins; J: TBC) 12/1
Le Milos (T: Dan Skelton; J: TBC) 12/1
Any Second Now (T: Ted Walsh; J: TBC) 14/1
Longhouse Poet (T: Martin Brassil; J: TBC) 14/1
Mr Incredible (T: Willie Mullins; J: TBC) 14/1
Ain't That A Shame (T: Henry De Bromhead; J: TBC) 16/1
Capodanno (T: Willie Mullins; J: TBC) 16/1
Galvin (T: Gordon Elliott; J: TBC) 20/1
Our Power (T: Sam Thomas; J: TBC) 20/1
The Big Dog (T: Peter Fahey; J: TBC) 20/1
Vanillier (T: Gavin Cromwell; J: TBC) 20/1
Carefully Selected (T: Willie Mullins; J: TBC) 25/1
Lifetime Ambition (T: Mrs John Harrington; J: TBC) 25/1
The Big Breakaway (T: Joe Tizzard; J: TBC) 25/1
Back On The Lash (T: Martin Keighley; J: TBC) 33/1
Coko Beach (T: Gordon Elliott; J: TBC) 33/1
Mister Coffey (T: Nicky Henderson; J: TBC) 33/1
Roi Mage (T: Patrick Griffin; J: TBC) 40/1
Velvet Elvis (T: Thomas Gibney; J: TBC) 40/1
Darasso (T: J P O'Brien; J: TBC) 50/1
Dunboyne (T: Gordon Elliott; J: TBC) 50/1
Eva's Oskar (T: Tim Vaughan; J: TBC) 50/1
Fortescue (T: Henry Daly; J: TBC) 50/1
Fury Road (T: Gordon Elliott; J: TBC) 50/1
Gabbys Cross (T: Henry De Bromhead; J: TBC) 50/1
Hill Sixteen (T: Sandy Thomson; J: TBC) 50/1
Minella Trump (T: Donald McCain; J: TBC) 50/1
A Wave Of The Sea (T: Joseph O'Brien; J: TBC) 66/1
Diol Ker (T: Noel Meade; J: TBC) 66/1
Enjoy D'allen (T: Ciaran Murphy; J: TBC) 66/1
Escaria Ten (T: Gordon Elliott; J: TBC) 66/1
Sam Brown (T: Anthony Honeyball; J: TBC) 66/1
Cloudy Glen (T: Venetia Williams; J: TBC) 80/1
Born By The Sea (T: John Gilligan; J: TBC) 100/1
Cape Gentleman (T: John Joseph Hanlon; J: TBC) 100/1
Francky Du Berlais (T: Peter Bowen; J: TBC) 100/1
Recite A Prayer (T: Willie Mullins; J: TBC) 100/1
Recommended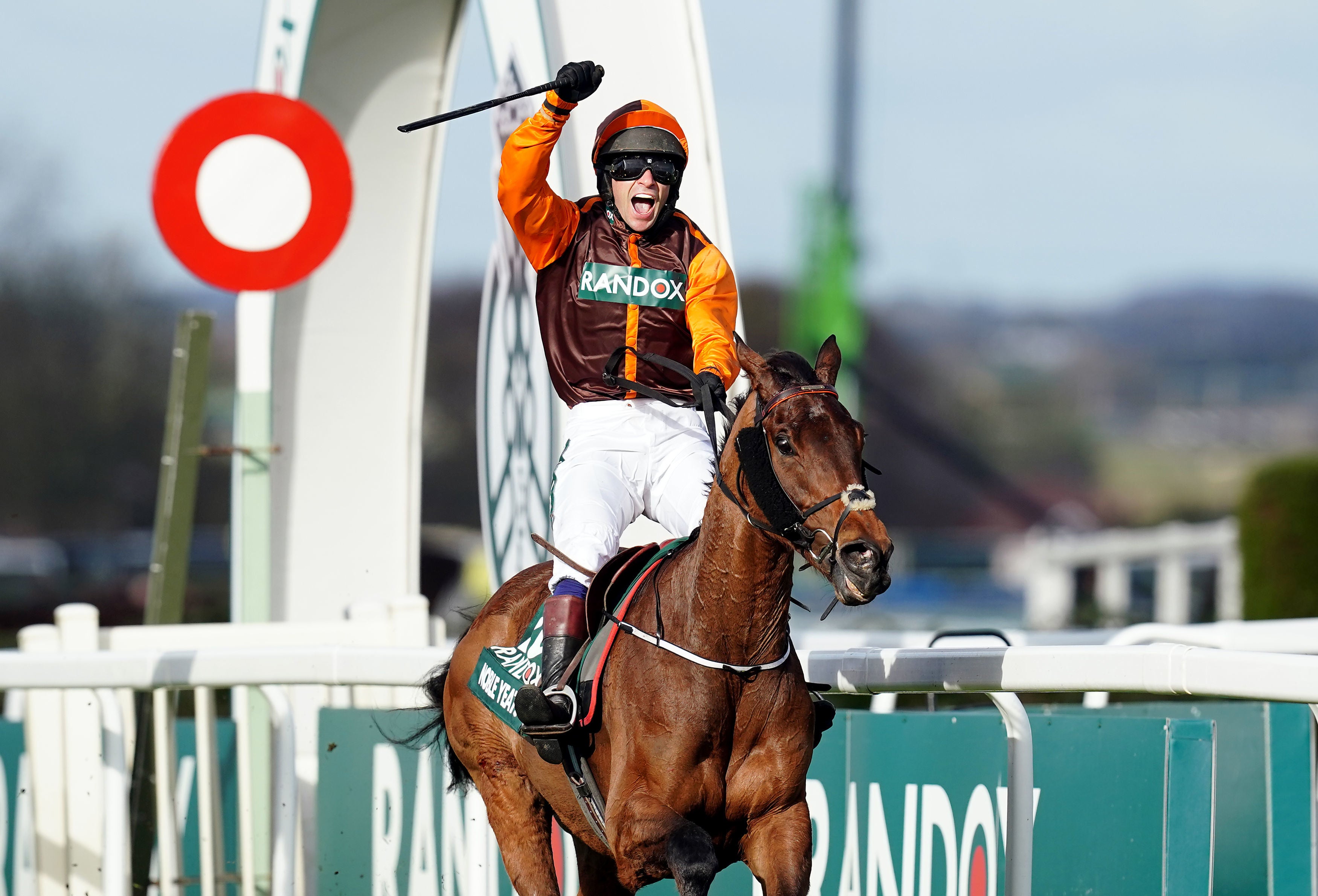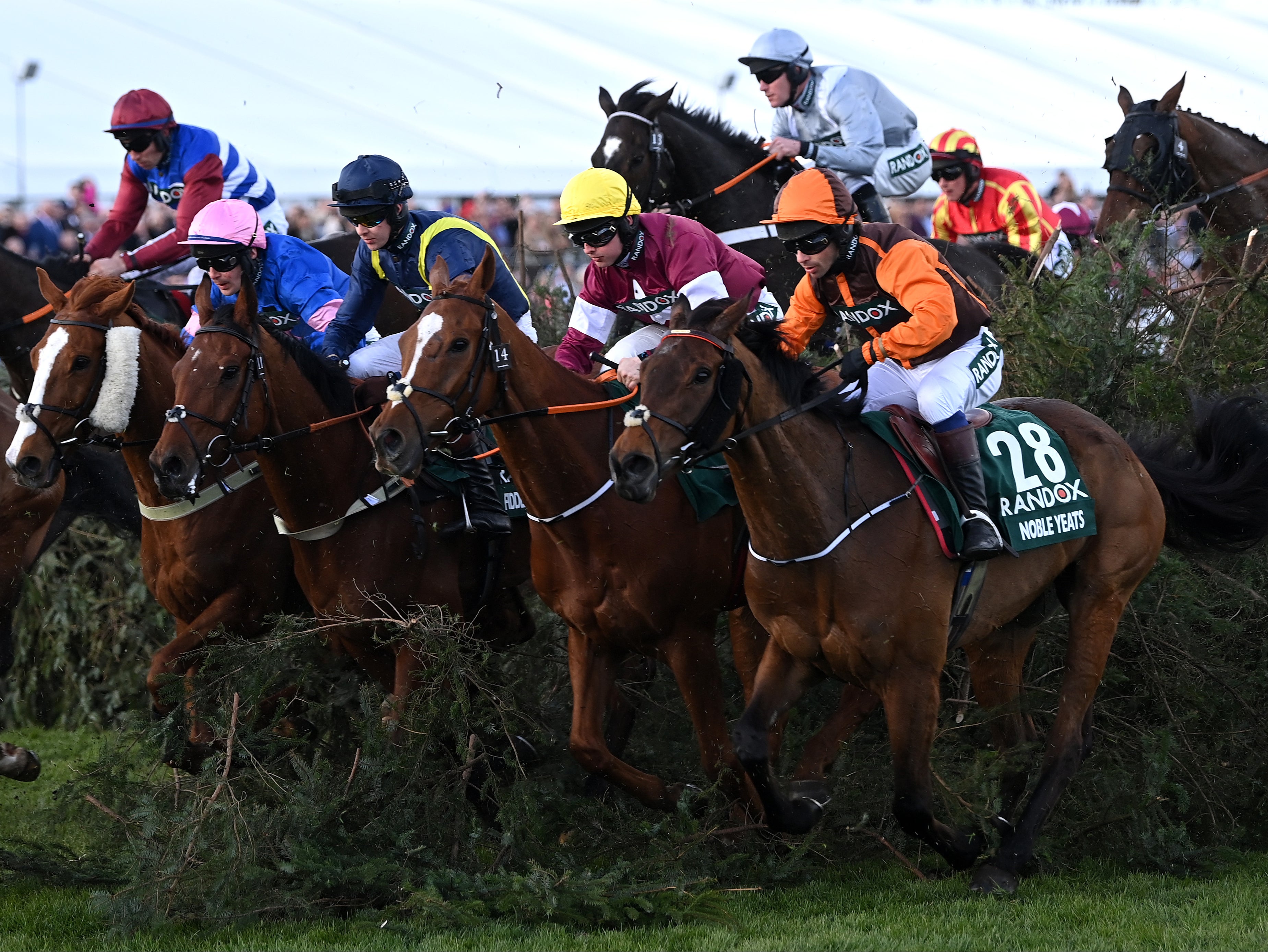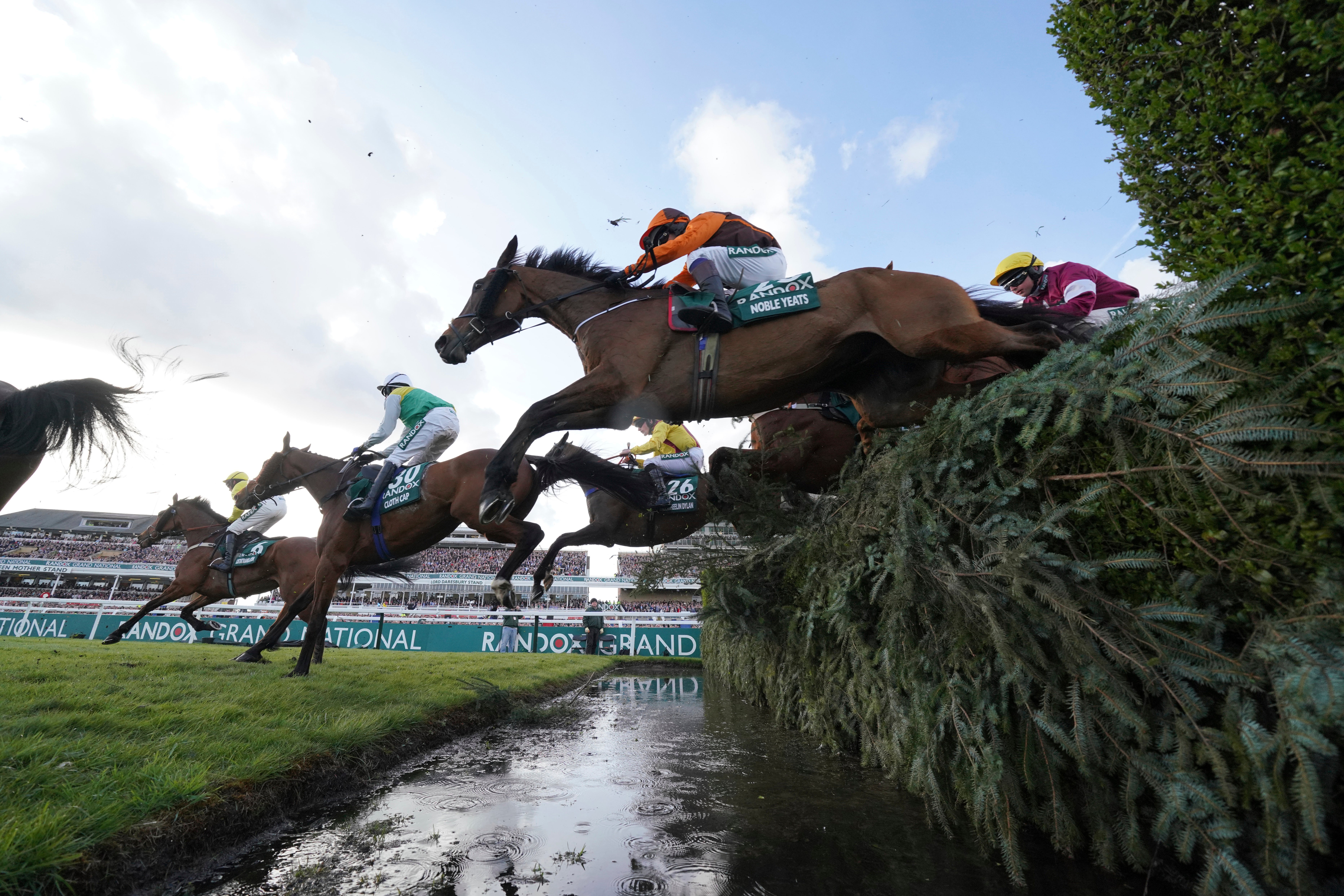 Full Grand National Day Schedule (all times BST):
1:45pm: Systems Handicap Hurdle (Grade 3)
2:25pm: Betway Mersey Novices' Hurdle (Grade 1)
3:00pm: Maghull Novices' Chase (Grade 1)
3:35pm: Ryanair Stayers' Hurdle (registered as the Liverpool Hurdle) (Grade 1)
4:15pm: Betway Handicap Chase (Grade 3)
5:15pm: Randox Grand National Chase (Grade 3)
6:20pm: Weatherbys nhstallions.co.uk Standard Open NH Flat Race (Grade 2)
Source: Read Full Article