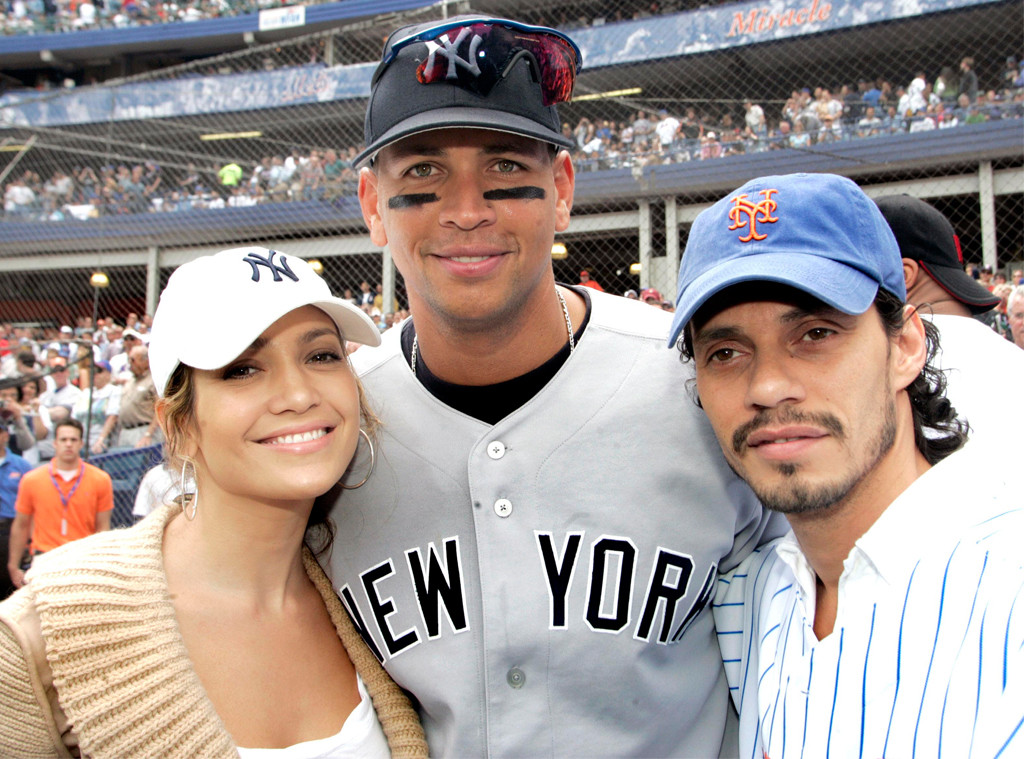 Anthony J. Causi/ Splash News
Jennifer Lopez and Marc Anthony's son Max Muñiz clearly takes after his famous and talented parents when it comes to his singing chops.
J.Lo, her fiancé Alex Rodriguez and Anthony (né Marco Antonio Muñiz) all reunited and hung out at Max's school recital, which showcased Piano Enrichment Students and Violin Enrichment Students. There were also opportunities for different grades to sing some well-known songs, including "Jolene" and "I Will Always Love You."
It's unclear if Max's twin sister Emme Muñiz had a role in the recital as well.
A-Rod and J.Lo both shared photos and videos from the mini concert at the 11-year-old's school in Miami. The "On The Floor" artist posted a photo on her Instagram Story of the recital's program and wrote "#proudparents." She also pointed out that Max has a solo during the Shania Twain tune "You're Still The One."
The former New York Yankees star posted a clip of his own where the three celebrities are lip syncing along to "I Will Always Love You." Anthony especially sang along passionately and fervently.
J.Lo looked as fashionable as always in a beige turtleneck, thick black glasses and large gold hoop earrings. A-Rod wore a gray v-neck sweater over a gray button down shirt.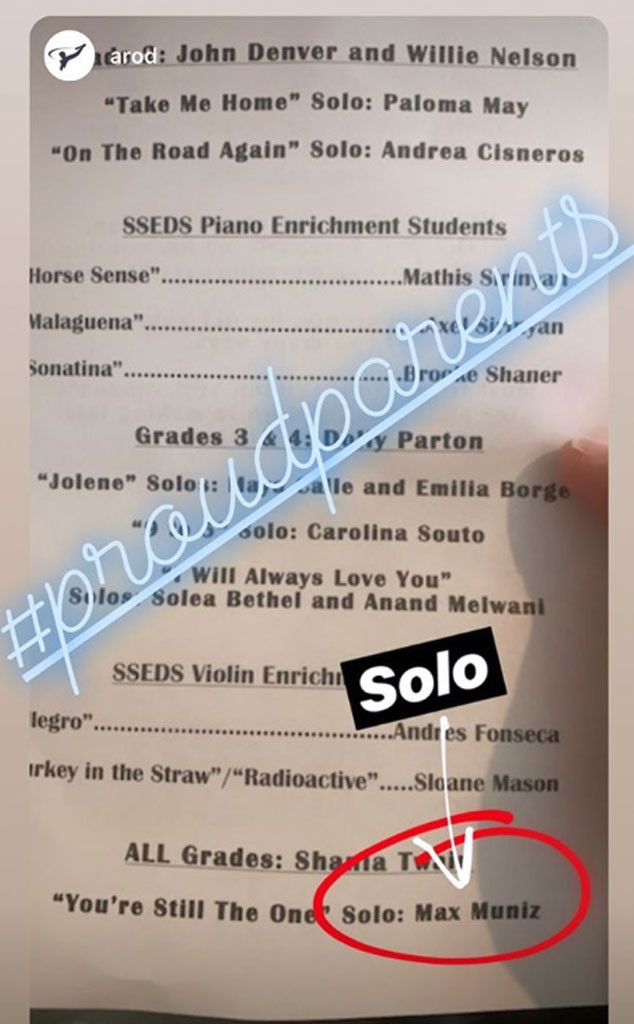 Instagram
Anthony had a more casual look as he donned a white crew neck shirt, a few necklaces and black sunglasses.
A-Rod knew that he should leave the crooning to the professional singers. He poked fun at himself and his singing abilities (or lack thereof) in his caption.
"Those who can, do. Those who can't, sit between two people that can and stay quiet! #imnotasinger," he wrote.
This isn't the first time the three parents have come together for their kid's performances.
In June 2018, J.Lo, A-Rod and Anthony gathered at Emme's dance recital, which also featured performances by A-Rod's two daughters, Ella and Natasha. They even danced to J.Lo's famous songs "Jenny From The Block" and "On The Floor." He was previously married to Cynthia Scurtis from 2002-2008.
The sports commentator shared a photo on Instagram at the time of the three of them all smiling together afterwards.
A-Rod has played a large role in Max and Emme's lives ever since they started dating. Their family outings include a wide range of activities, from Yankee games to getting ice cream and decorating the Christmas tree to baseball games in the backyard.
View this post on Instagram
Those who can, do. Those who can't, sit between two people that can and stay quiet! #imnotasinger
A post shared by Alex Rodriguez (@arod) on
A-Rod and J.Lo got engaged on March 9 when he popped the question during a romantic getaway in Baker's Bay, Bahamas. They've talked about their blended families before and how well the six of them mesh together.
The 49-year-old told People in December, "I was so loving to his kids and he was so loving and accepting of mine, and they embraced each other right away."
A-Rod shared, "Our kids have become best friends and that keeps us both grounded and appreciative."
Take a look at the photos below to see more examples of their family photos.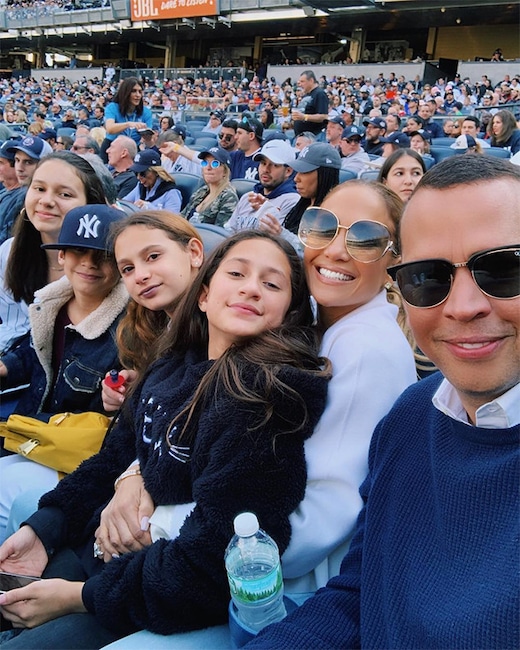 Instagram / Alex Rodriguez
Play Ball!
J.Lo and A-Rod watch the New York Yankees at Yankee Stadium on day two of the 2019 MLB season.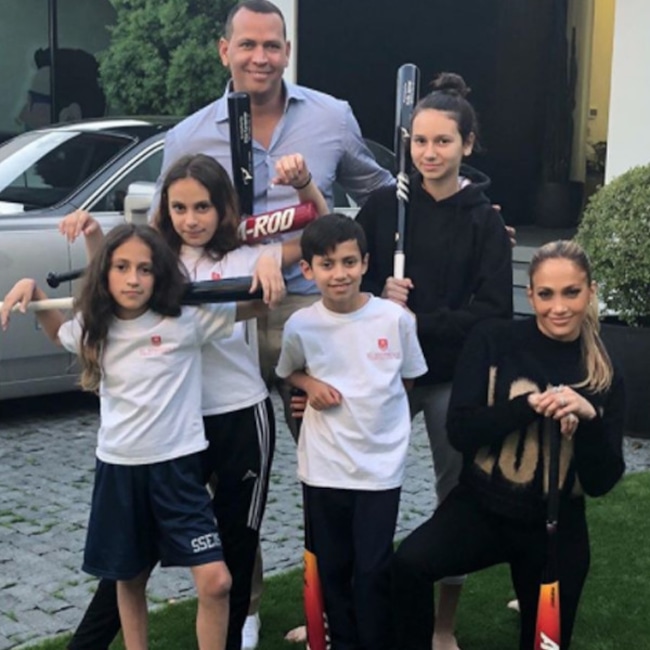 Instagram
A-Rod's Biggest Fans
To promote his limited edition baseball bats, A-Rod and J.Lo's cute fam take a swing at a group photo on July 16.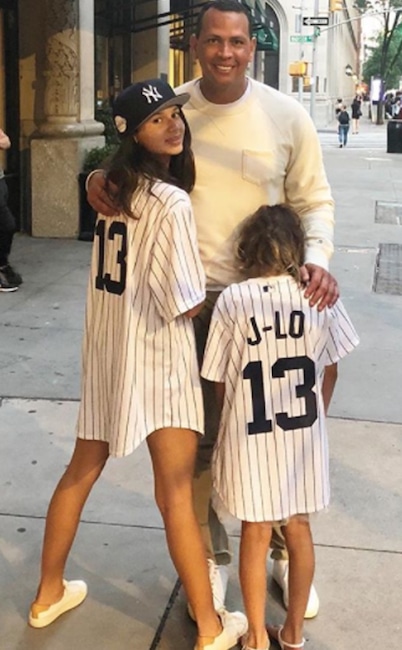 Instagram
Jersey Status
A-Rod and J.Lo have their kids' backs! In Manhattan, A-Rod's daughters are spotted sporting New York Yankees jerseys with their dad's number 13 and Jennifer's signature nickname.
Article continues below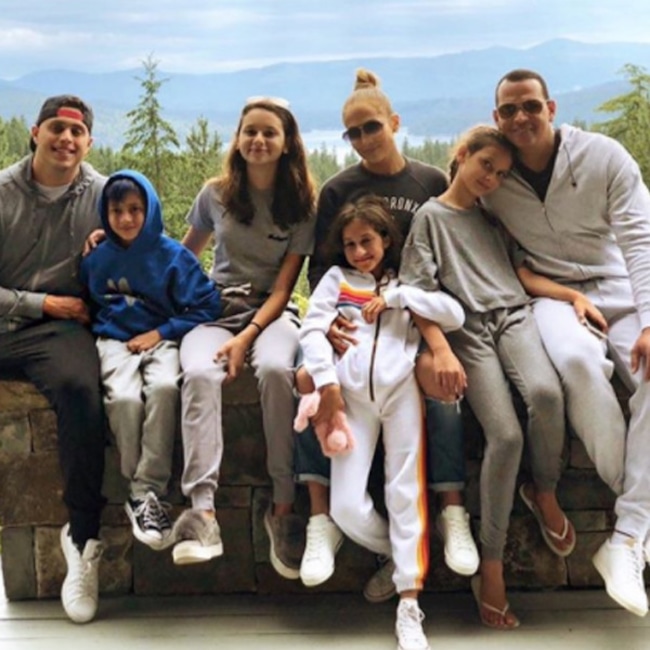 Instagram
Idaho Idols
The iconic posse takes a trip to Idaho in late June for some refreshing family time.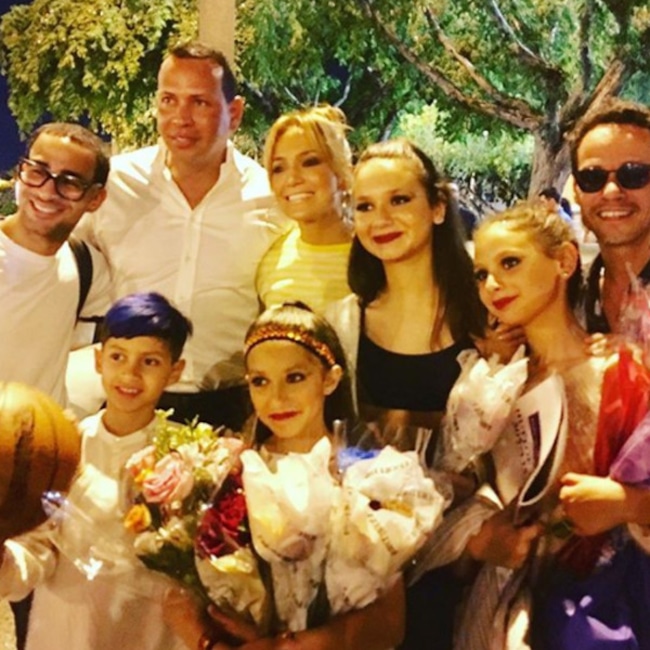 Instagram
Family First
"#familiaprimero," writes the Maid in Manhattan star on a sweet pic of the family supporting Emme, 10, Ella, 10, and Natasha, 13, at their Wednesday night dance recital. J.Lo's ex, Marc Anthony, also made an appearance at the show to cheer on his little girl.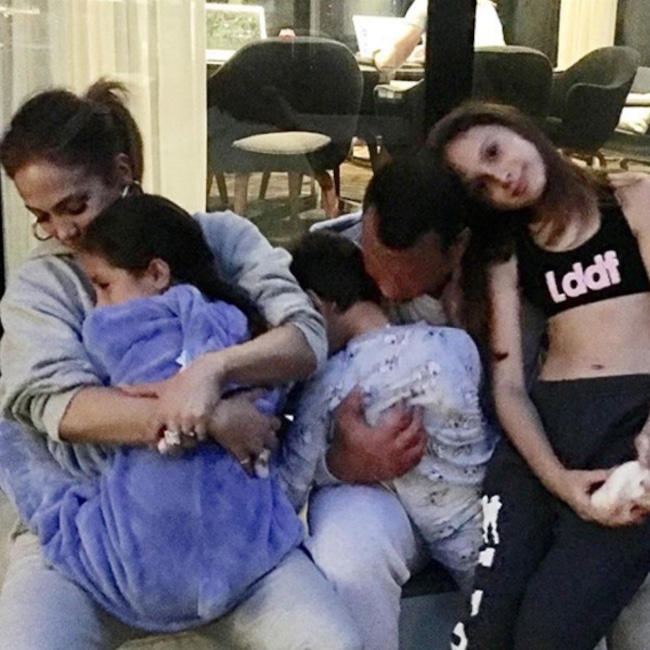 Instagram
Snuggle Bundle
The Boy Next Door actress and the former baseball shortstop cuddle up with three of their little angles in June.
Article continues below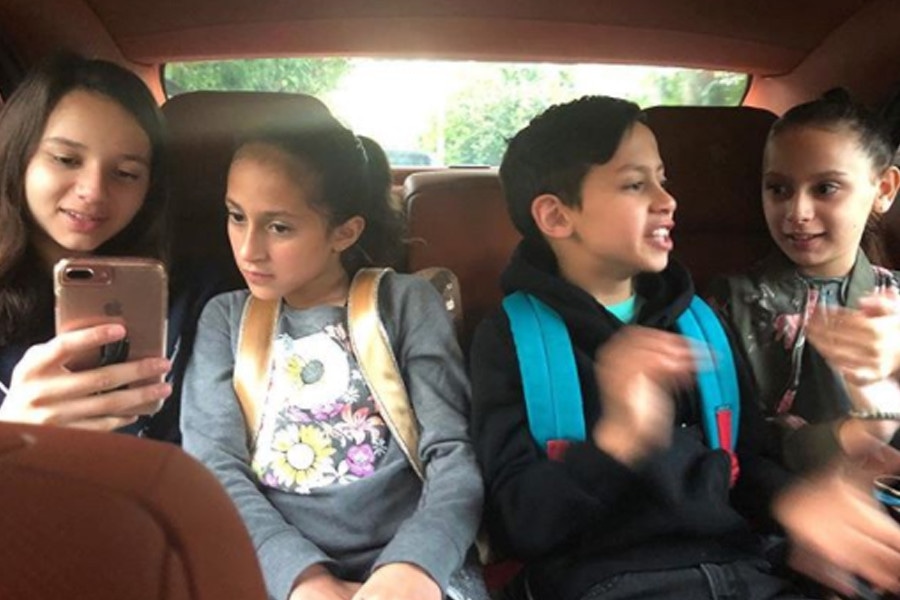 Instagram
Backseat Bunch
"Morning school run…" writes the "El Anillo" singer on an Insta pic of her backseat kiddies from March.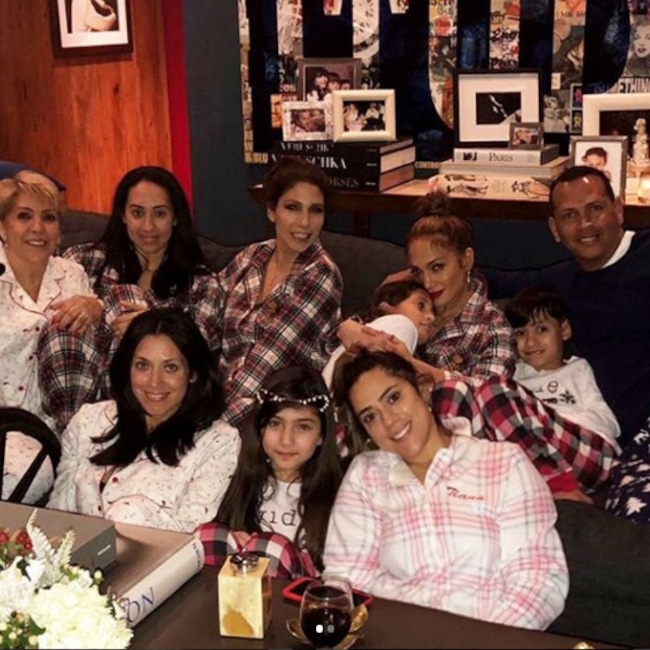 Instagram
PJ Party
J.Lo posts a fun, festive pic of the PJ-clad family for the holidays, writing on Instagram, "Hope everyone had a peaceful Christmas full of joy and laughter, surrounded by all of your loved ones… sending everyone lots of love and good wishes for this holiday season!!!!"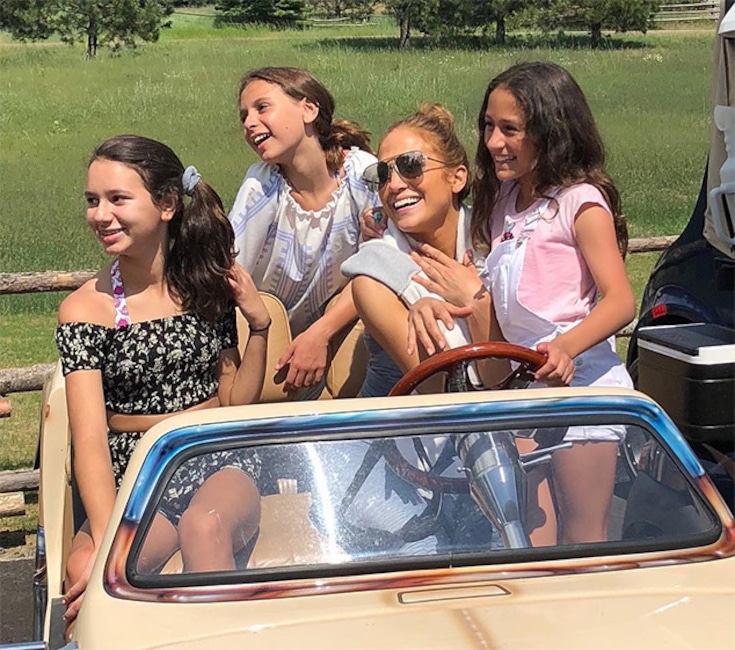 Instagram
The Girls
"My girls ❤️," Alex Rodriguez writes on Instagram, alongside a photo of J.Lo with her daughter, Emme, and his daughters, Natasha and Ella.
Article continues below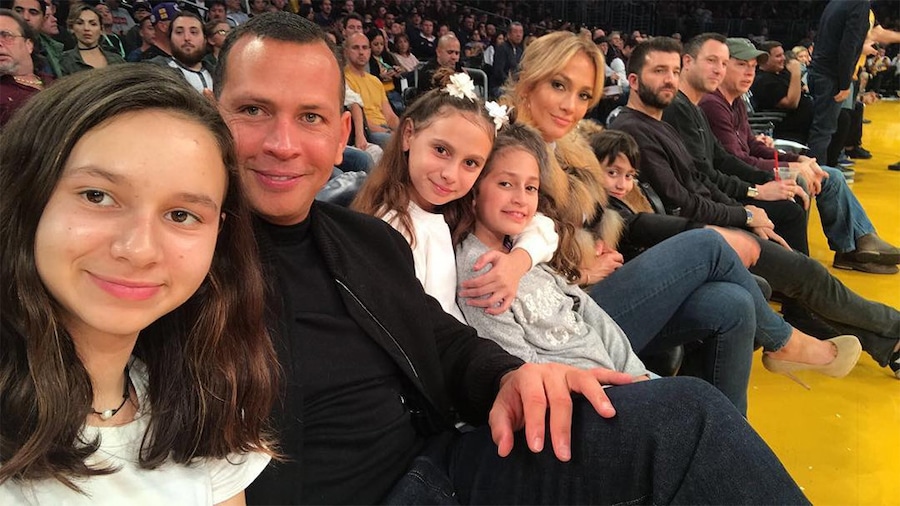 Instagram
Family Selfie
J.Lo and A-Rod and their kids take a selfie while sitting courtside at a Lakers game.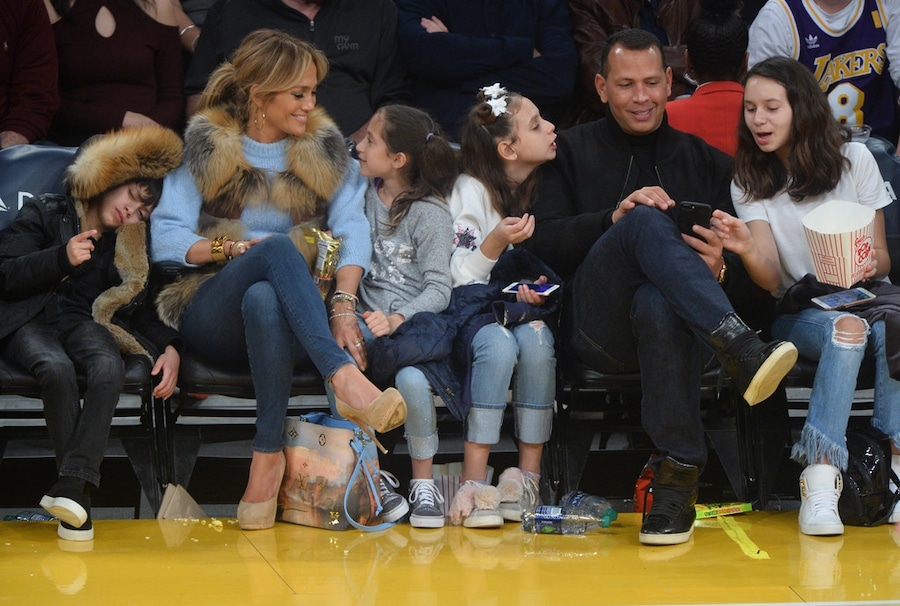 BACKGRID
Family Fun Night
J.Lo and A-Rod bring their kids to a Lakers game.
Alex Rodriguez/Instagram
Sunday Funday
Enjoying a lazy Sunday on Nov. 5, A-Rod writes, "#MySunday. Ice cream in the afternoon and then home to catch @sharktankabc! Tweet along with me during the show!"
Article continues below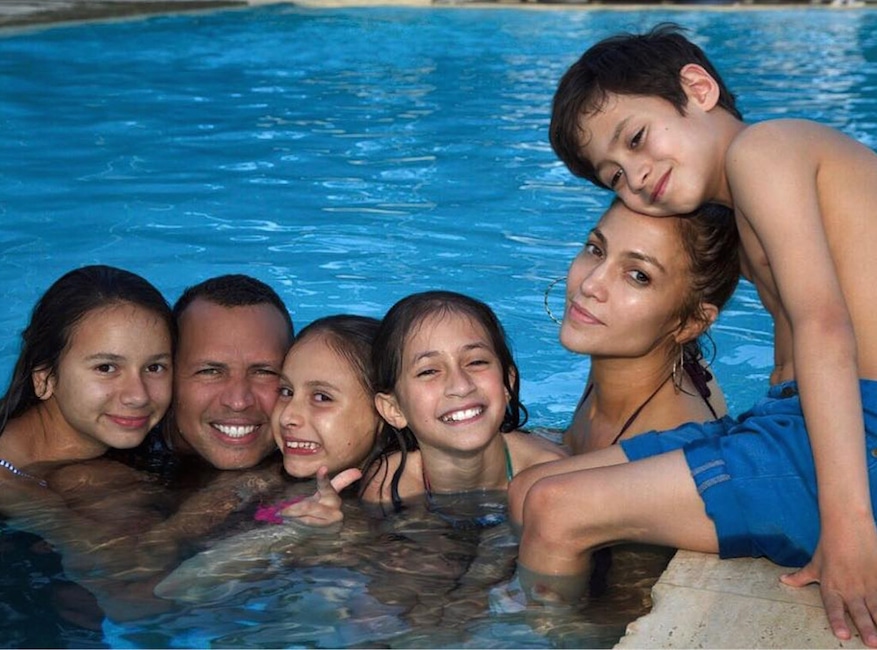 Jennifer Lopez/Instagram
Pool Party
All the kids hang out with the too-cool couple in the pool.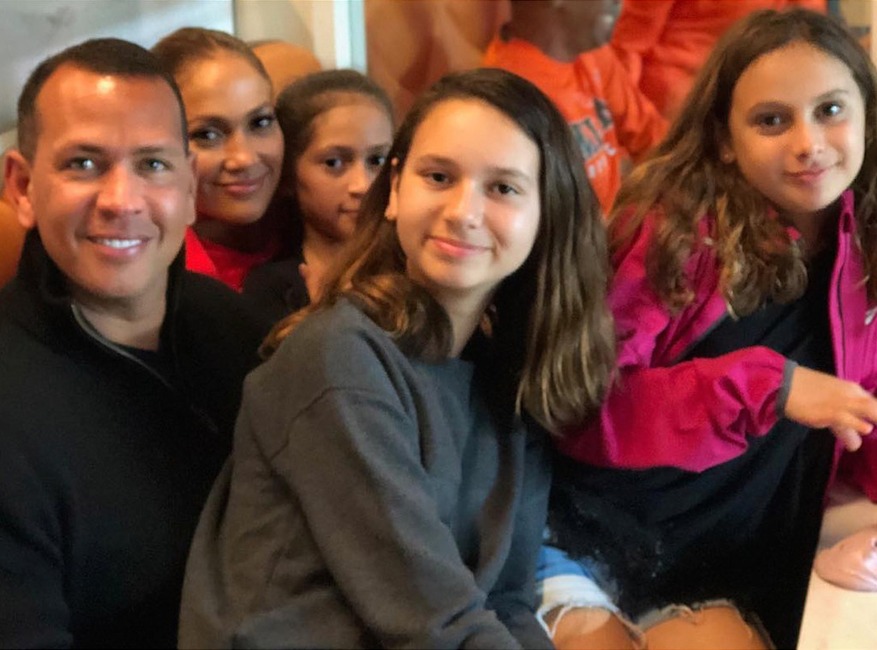 Alex Rodriguez/Instagram
Girls Rule
A-Rod is outnumbered by his two daughters and J.Lo's little girl.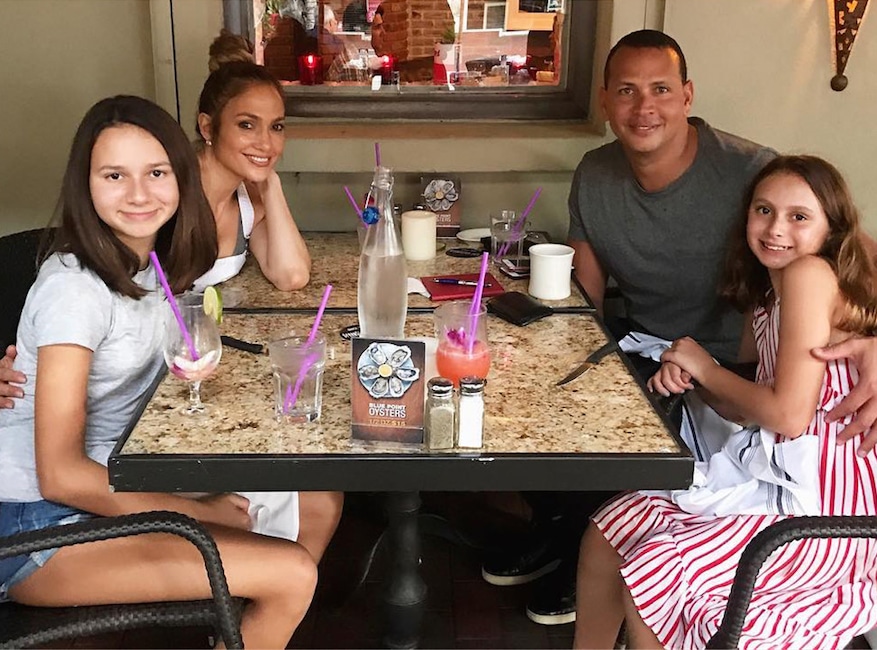 Alex Rodriguez/Instagram
Let's Eat
The duo are all smiles during a meal with Alex's daughters.
Article continues below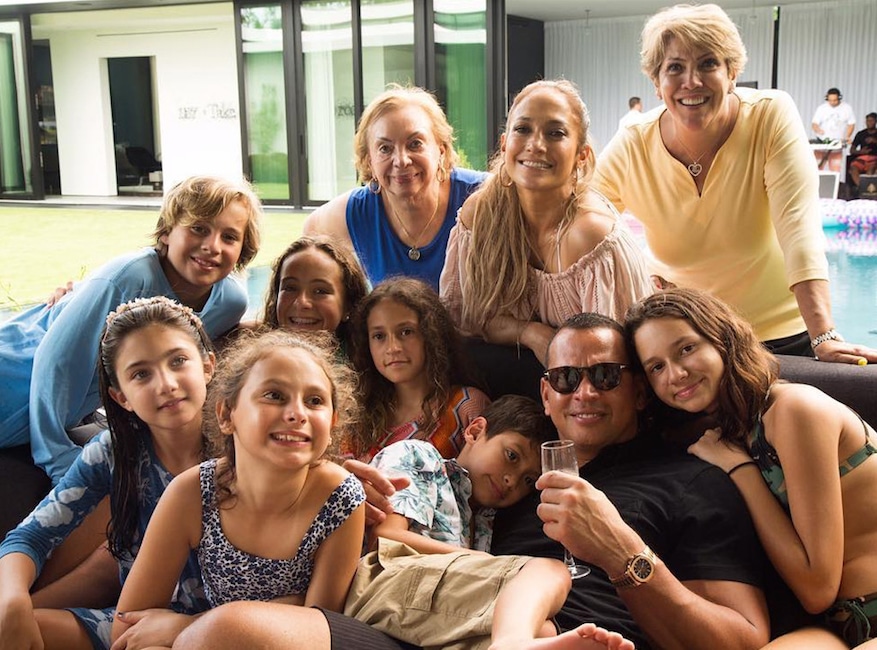 Alex Rodriguez/Instagram
Hang Time
The couple and the kids all hang together by the pool.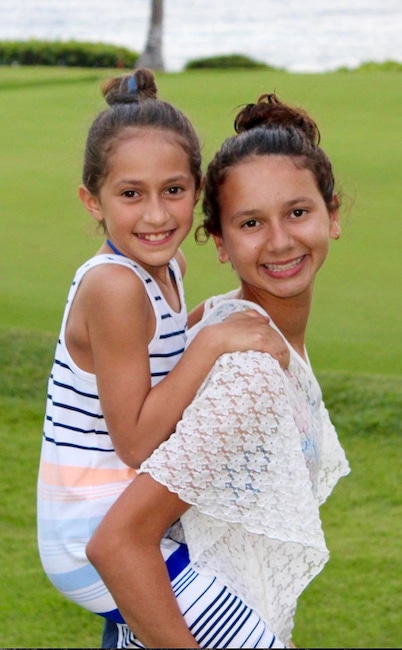 Jennifer Lopez/Instagram
Island Time
Jennifer posted this photo of Alex's daughter on her Instagram on April 18. The star captioned the photo, "Tashi and lulu…"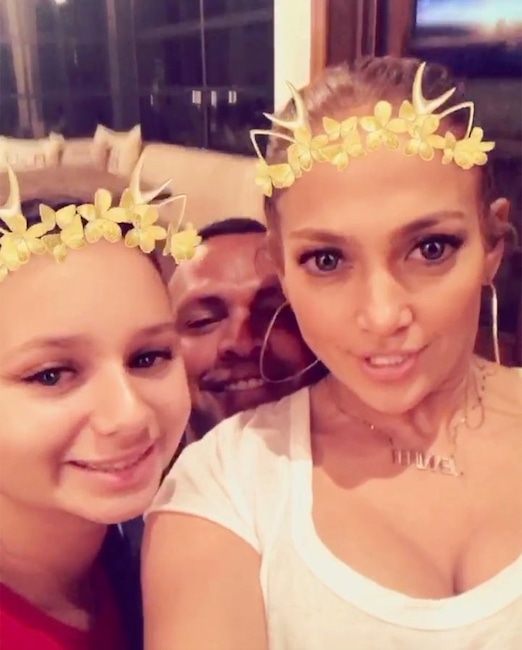 Alex Rodriguez/Instagram
Flower Power
Jennifer has some filter fun with Alex's daughter.
Article continues below
Instagram
Pool Time
A-Rod spends time with J.Lo's kids at the pool.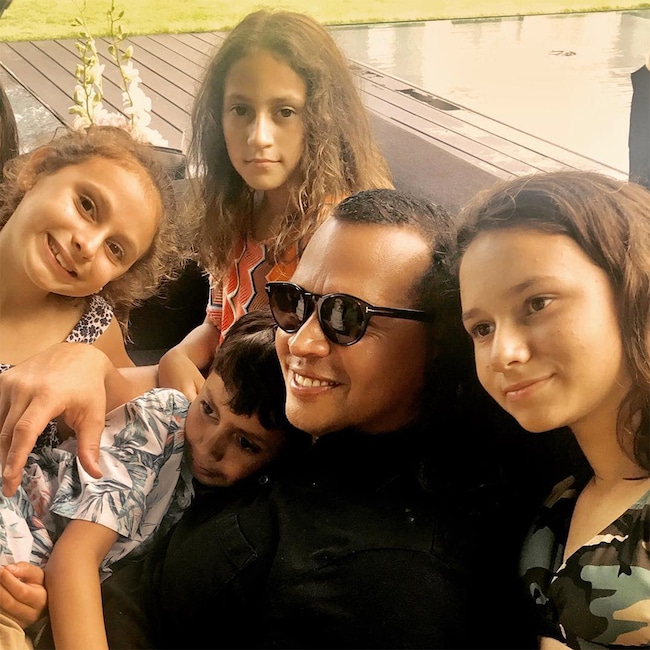 Instagram
Group Hug
The proud papa huddles up with the four kiddos.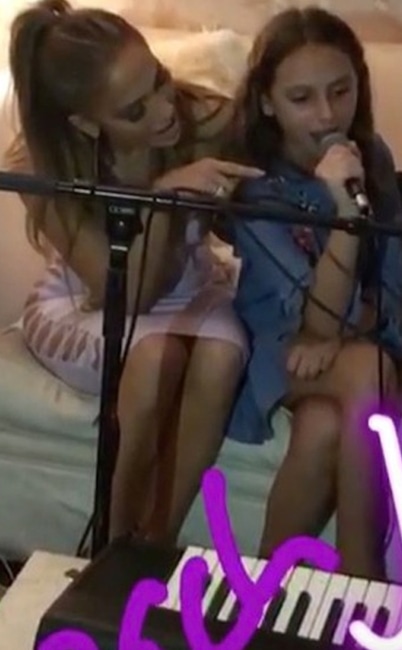 Instagram
Sing It, Sister
The singer has some fun with her boyfriend's daughter Ella.
Article continues below
Congrats on the big solo, Max!
Don't miss E! News every weeknight at 7, only on E!
Source: Read Full Article