If you were one of the many of us concerned about the conclusion of The White Lotus—mainly, a looming feeling of withdrawal around seeing this group of wealthy, out-of-touch resort guests clash with staff (and one another)—we have some good news: this won't be the end.
While we've been enjoying every scene of writer/director Mike White's six-part series, the good news is that the show has seemingly been reimagined into an anthology. So while the story of Tanya (Jennifer Coolidge), Armond (Murray Bartlett), and the rest of the gang may be coming to an end, there's at least some cathartic release knowing that HBO is bringing back its heralded writer to do it all over again.
White, who previously was behind the Laura Dern series Enlightened for HBO, has also written movies like The School of Rock and Orange County, and was even one of the writers for cult favorite series Freaks and Geeks back in the '90s. He's been a dependable and prolific writer for quite a while, and especially with how good The White Lotus has been in Season 1, it's exciting to know he'll have the keys and freedom to make another season.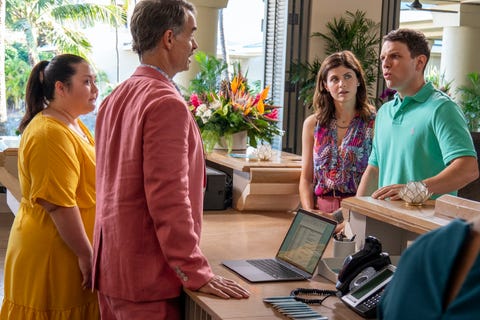 But what could this Season 2 be all about? And is it definitely happening? More on that below.
Will there be a Season 2 of The White Lotus?
The White Lotus was originally conceived as a limited series by HBO and White. But just like with shows like Big Little Lies and True Detective before it, HBO made the decision to bring the buzzy series back for more.
The premium cable giant announced on August 10 that the show will return for another installment. In an official press release, HBO wrote that Season 2 "leaves Hawaii behind and follows a different group of vacationers as they jet to another White Lotus property and settle in temporarily amongst its inhabitants."
Source: Read Full Article