Rob Kardashian is living the good life on social media right now!
The 33-year-old single dad has been having fun this past weekend trolling Tristan Thompson with some good-natured comments about his new hairstyle! And judging by the reference Rob made in his funny IG comment, well, it's clear he's got good taste in classic sports movies, too!
It all started a couple days ago when the NBA star posted a selfie to his popular Instagram account showing off his new braided look, as you can see (below):
Immediately, a flood of comments popped up about Tristan's new braids, including from fellow basketball players George Hill, Jeff Green, and Kevin Love.
But also in the mix was the KarJenner's sole son, too! Dream Kardashian's poppa masterfully trolled Khloé Kardashian's baby daddy with a reference to Denzel Washington's unforgettable character Jake Shuttlesworth in the iconic 1998 Spike Lee film He Got Game, as you can see here: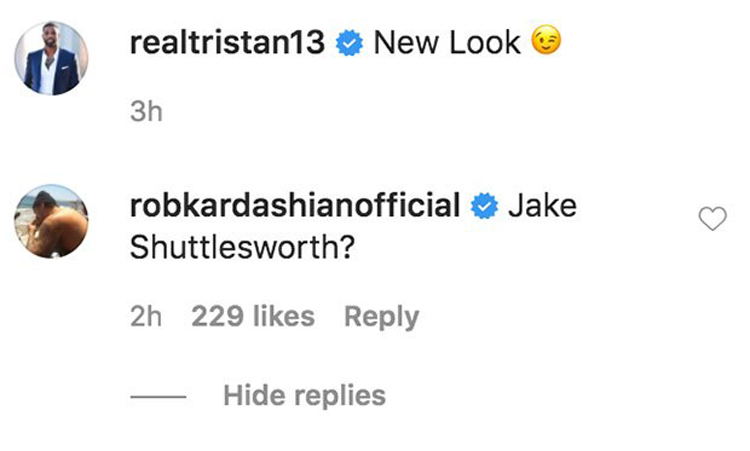 LOLz!!!
Washington predominantly wore his hair in an afro for the film, only briefly showing off the braids, but the troll job was well-received by other commenters reacting to Rob's late-90s movie reference! Love it!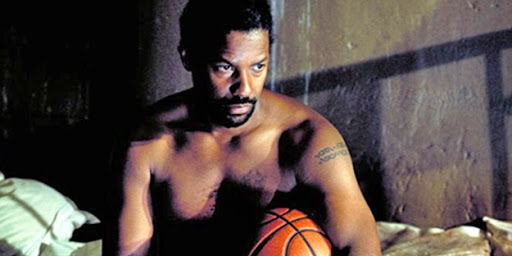 And honestly, we love to see the KUWTK star continue to come out of his shell more and more… Especially as he appears happy, healthy, well-adjusted, and ready to move forward at least a little bit in the public eye!
We are SO here for the comeback, kid!
Tristan's Time To Shine
Trolling aside, Tristan sure has been front and center with the KarJenner fam lately, hasn't he?
For one, things are going great with baby momma Khloé. All sources and insider indications suggest co-parenting is going exceptionally well for the two exes — so much so that, well, we're all starting to wonder whether these two might inevitably get back together romantically, too! Rumors and rumblings continue to suggest that the chemistry is there, so… just saying!!!
It's not just Khloé who continues to accept the Cleveland Cavaliers star into the family fold, either. Kim Kardashian West has now praised Tristan publicly multiple times over the last six or seven months, even going so far as to call him a "brother" in some very positive comments about True's daddy back in March. Well then!
What's it all mean? Well, time will tell — especially in regards to whether or not he actually gets back together with KoKo — but it's safe to say Tristan is at least back in the inner circle as a baby daddy. Not a bad comeback for the guy who engineered one of the biggest real-life reality TV scandals EVER just 18 months ago…
Related Posts

Source: Read Full Article