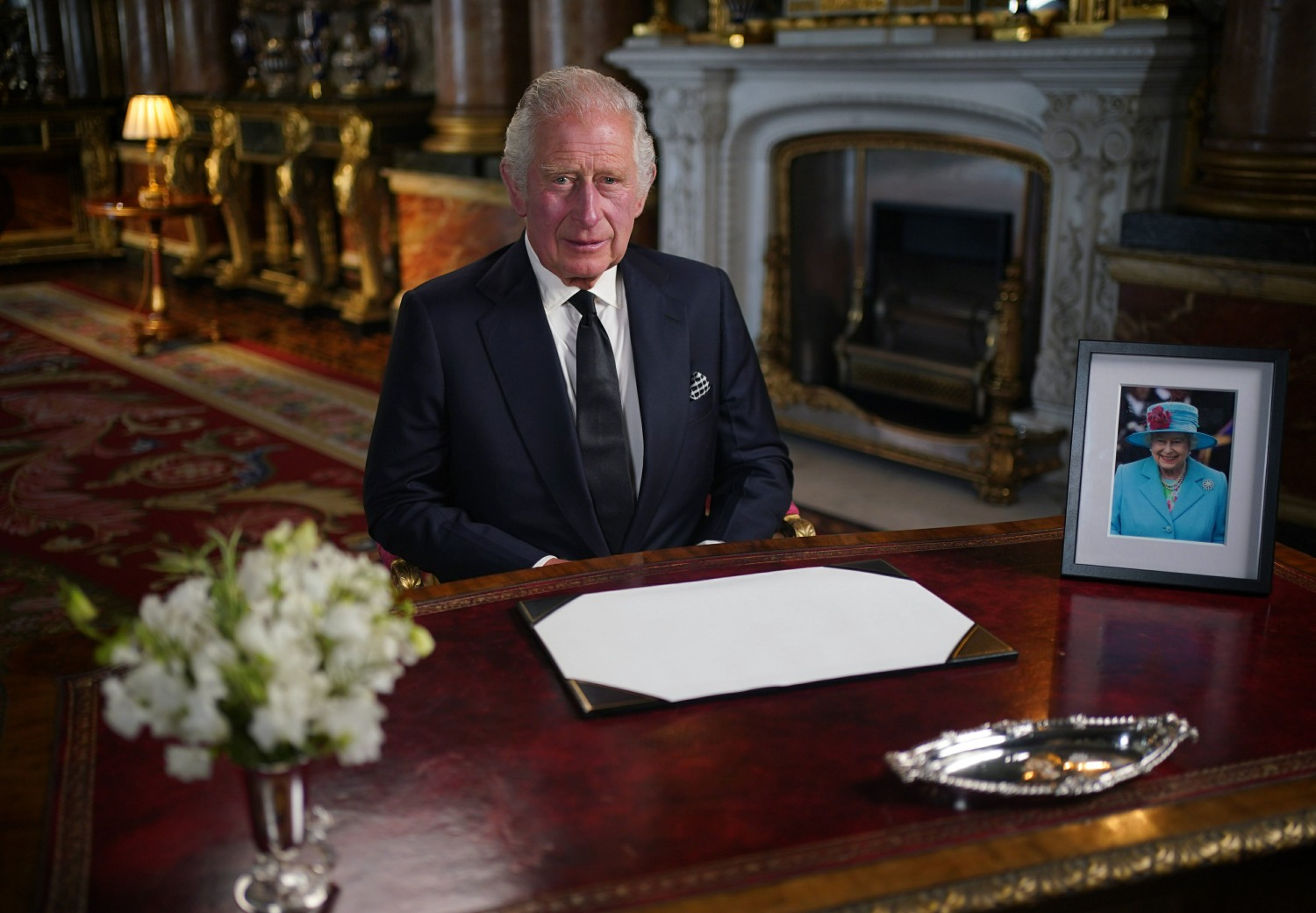 It's crazy to think that the second British folks get a new monarch, all of the money and governmental symbols have to change. ERII (Elizabeth II Regina) was stamped on everything, and Queen Elizabeth's image appears on money, stamps, official paperwork, all of that. Now that Charles is in charge, he's become Charles Rex III, or whatever order that's supposed to be. Thus, everything will be stamped with this new cypher: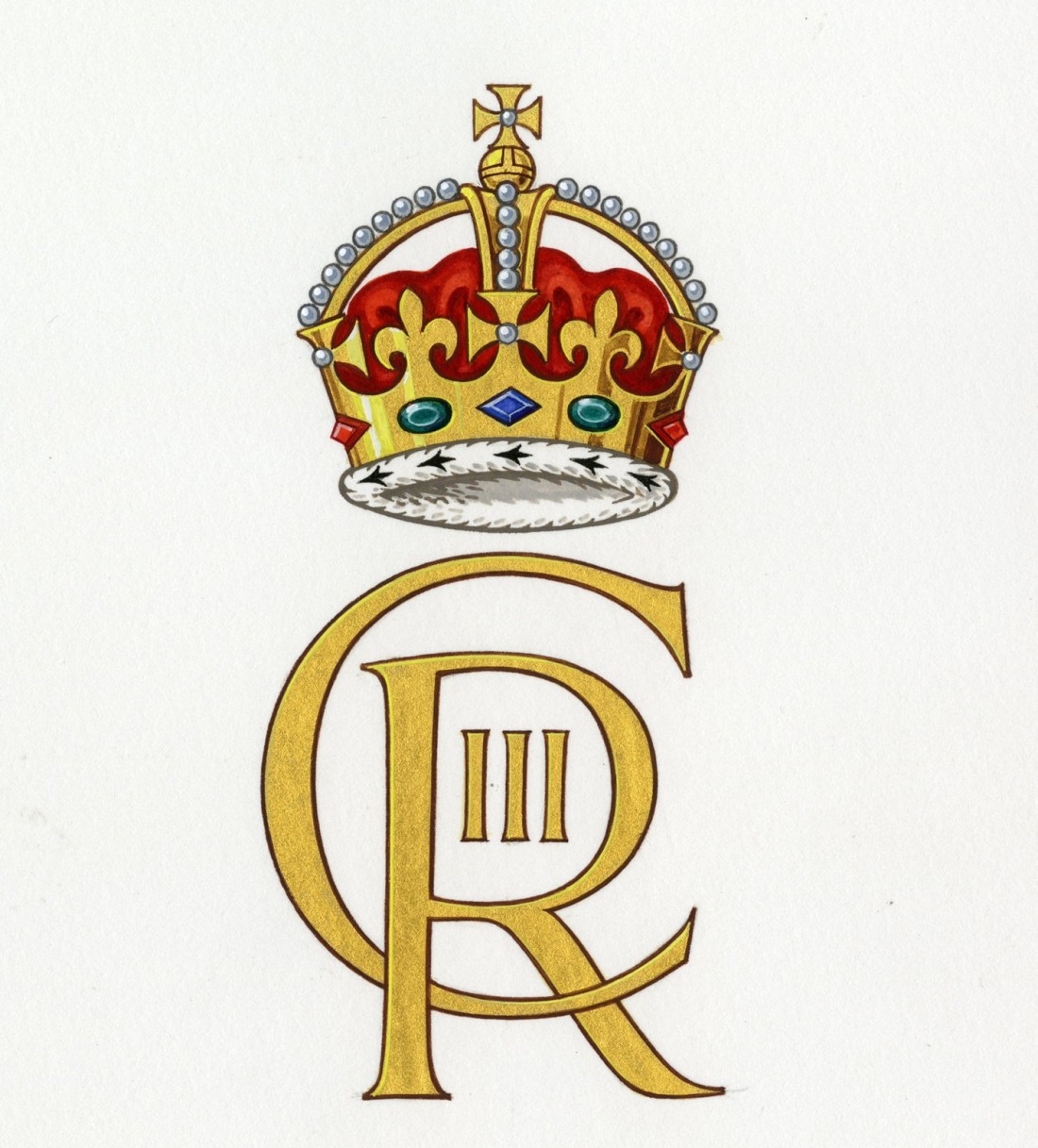 It's… not great? Like, it's just an ugly design. I remember when both Meghan and Kate married into this dreadful family, they had to get a coat of arms, and I was surprised by how cartoonish and amateurish both coats of arms looked. Charles's cypher reminds me of that. Apparently, because Charles doesn't want to come across like a bull in a china shop, the move to this new cypher will be gradual:
The King's new royal cypher has been revealed by Buckingham Palace as Charles begins his third full week as head of state. The monogram shows the crown above his first initial "C" intertwined with an "R" for Rex (Latin for King, traditionally used for the monarch dating back to the 12th century), with "III" inside the "R."

It will soon become commonplace where royal symbols are shown, replacing Queen Elizabeth's "ERII" insignia. Some of these changes will be gradual, palace officials say, but the postmarks on all mail leaving Buckingham Palace will begin on Tuesday. The cypher will also be seen on state documents and eventually on the familiar red mailboxes around the U.K. as well as used by U.K. government departments on their mail.

The new cypher is the personal property of Charles, 73, who officially ended the period of royal mourning for Queen Elizabeth on Monday along with other members of the royal family and the royal household. He chose the design from several that were created by the palace's heraldry experts, the College of Arms.

The King already adapted a new signature that came with his place as sovereign, signing his name as "Charles R" on official documents as well as the note left on top of Queen Elizabeth's coffin during her funeral services.
[From People]
Again, the logistics fascinate me. I'm sure this sorts of things were already in place as part of Operation London Bridge, and Charles chose his cypher long ago. But was stuff actually prepared? Was the cypher actually physically on stationary and postmark-stamps, just waiting to be sent out?
As for Charles appearing on British currency, the move to produce the new currency will begin this fall and winter, but British folks won't actually have Charles's image on their currency until 2024.
PS… Hilariously, people think Charles's cypher looks like Cristiano Ronaldo's.
— Omid Scobie (@scobie) September 26, 2022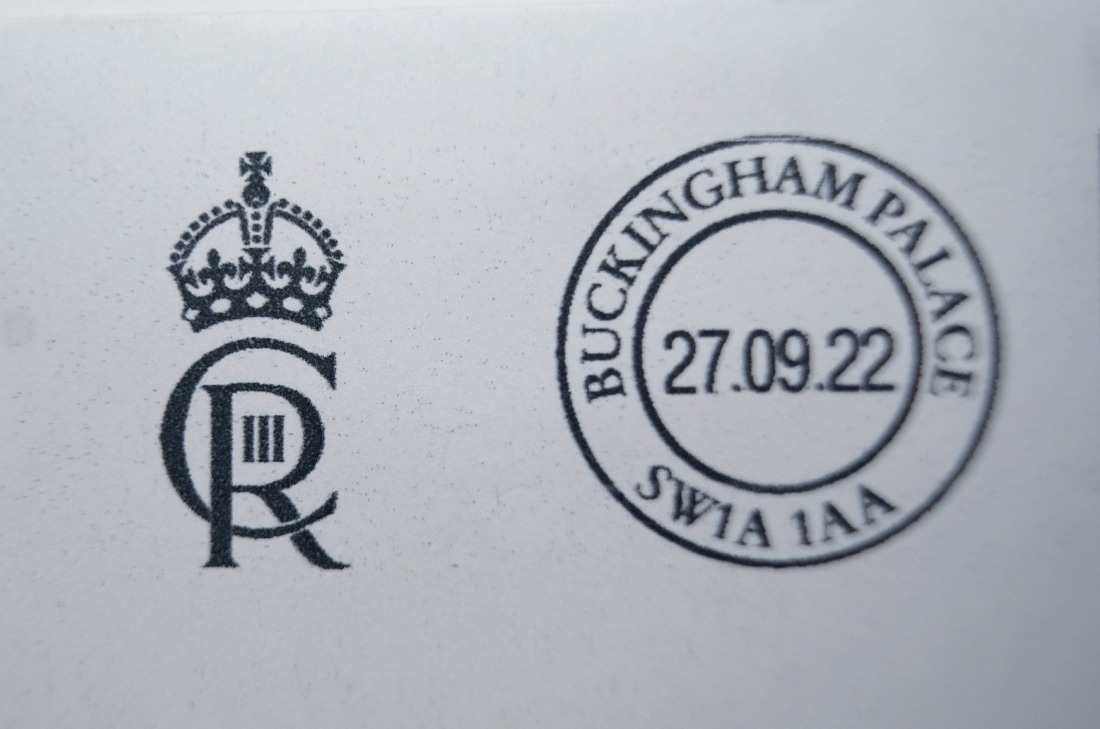 Photos courtesy of Avalon Red, Buckingham Palace.
Source: Read Full Article