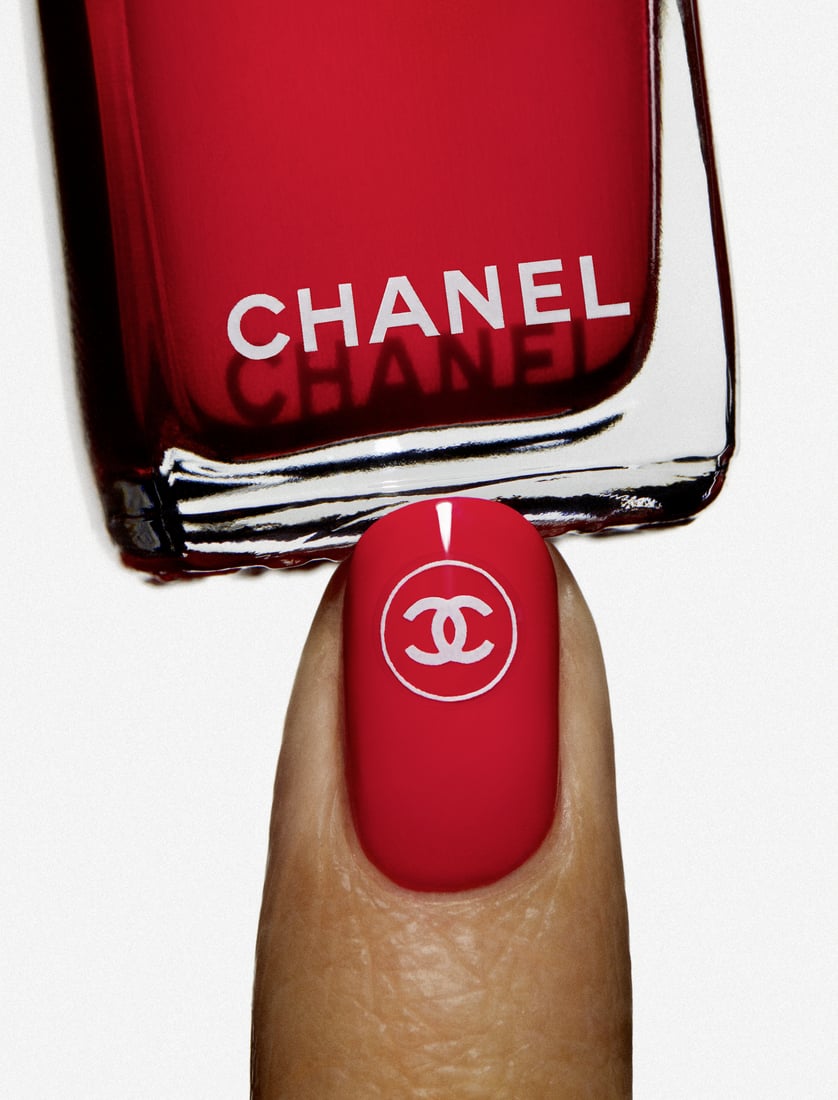 Another week, another nail trend, but this latest one comes with high-end branding. French fashion house Chanel has finally launched nail stickers in the shape of its iconic interlinked double-C logo, and fans have been going wild. "Can't wait ! My nails are so ready for it !" one wrote on the Chanel beauty Instagram page. "Obsessed!!! Love! Want! Need!" another added.
The launch of Chanel logo nails has been a long time coming. Ever since nail artist Jenny Longworth sent models with Chanel decals on their nails down the runway at the Métiers d'Art show in 2019, beauty-lovers have been trying to re-create the look. DIY attempts have been made over the years, including impressive Chanel embossed nail art, but it's the first time the luxury fashion house itself has offered official logo decals.
The limited-edition Le Vernis Set ($105) comes with two shades of the iconic Le Vernis polish: bold Incendiaire red and bright Insomniaque white, as well as a gelt coat. The set also includes 45 nail stickers, including the double-C emblem, camellias, and stars, for you to personalize your fingertips.
And if you've long been a fan of Chanel's Le Vernis Nail Polishes ($32), then you're also in luck. There are 17 gorgeous new colors that have just launched, in addition to the seven shades that have long been fan favorites. The formula has been reworked for longer wear, and the brush is wider for even easier application.
Whether you've been loving the glazed-doughnut nails but are ready to shake things up a little, have tried the water-droplet designs but are ready for the next stage, or have even given the daring vagina nails a go, take this as your notice that it's time for a Chanel nail-over. Now, just the Chanel quilted bag to match, right?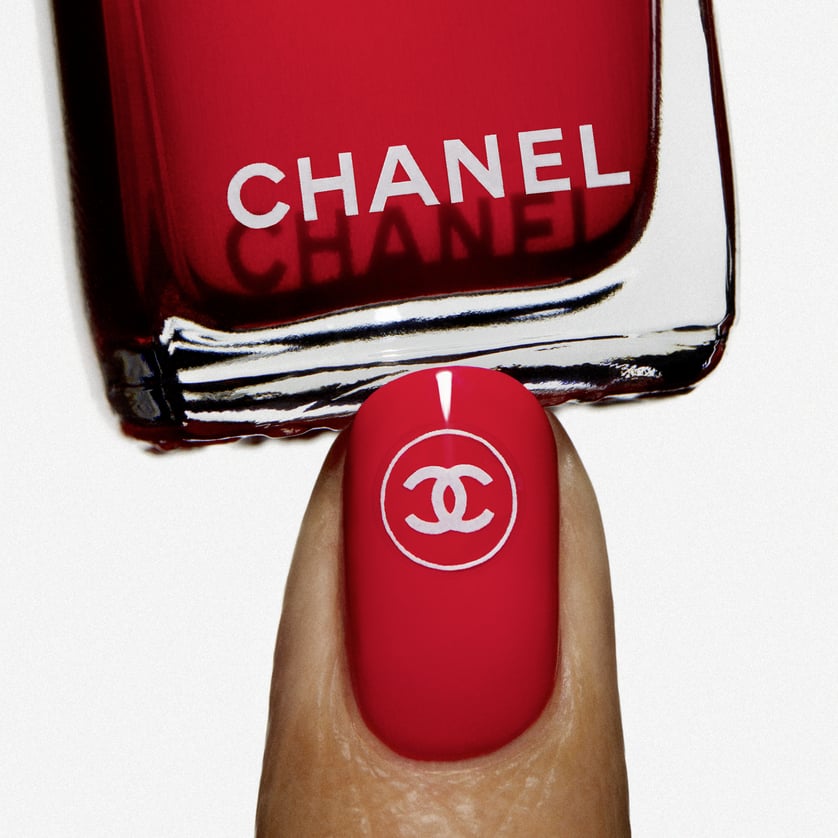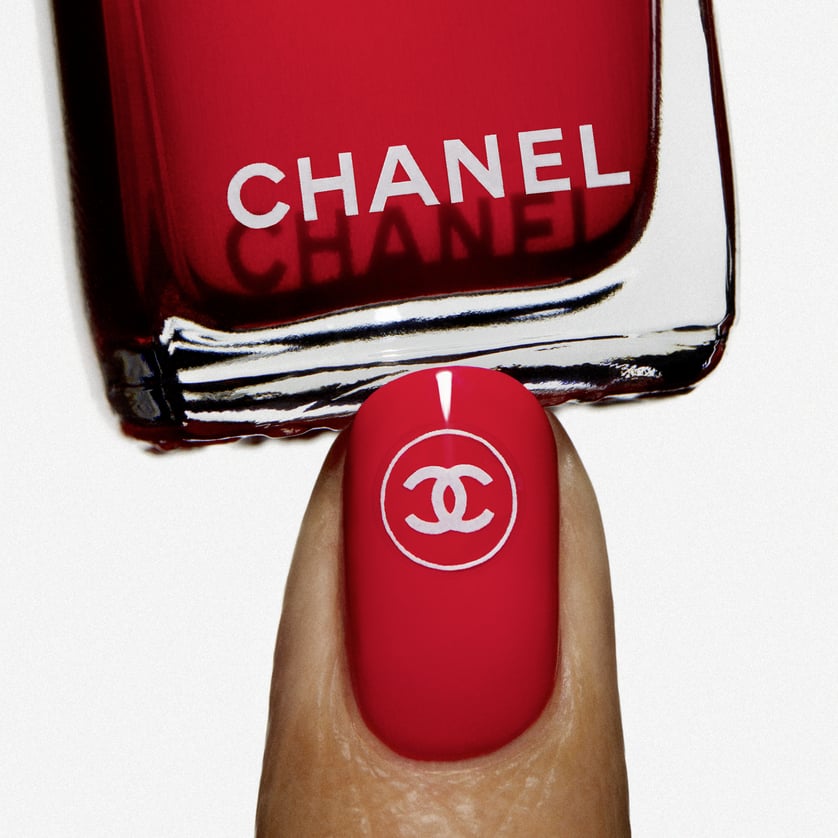 Source: Read Full Article