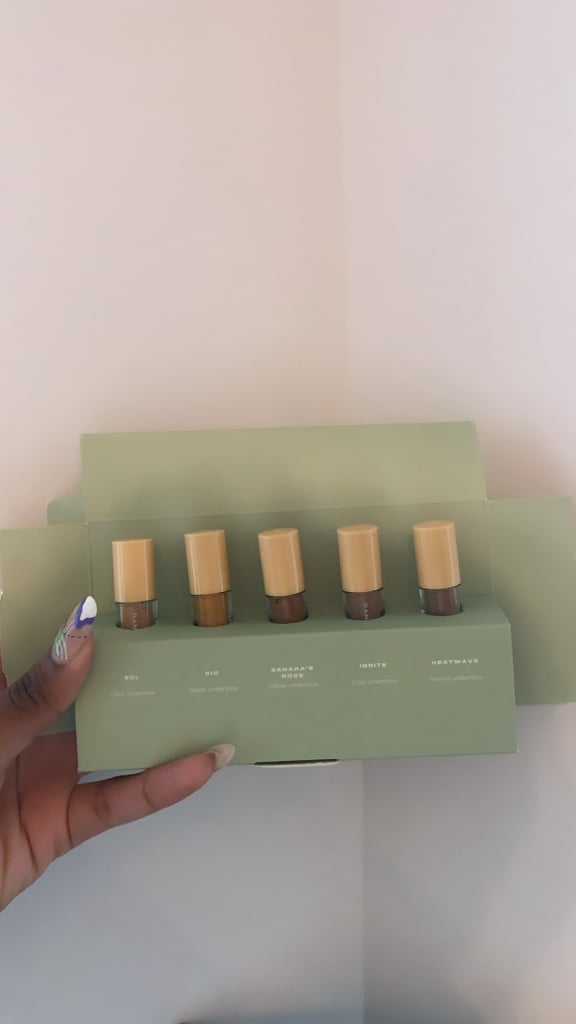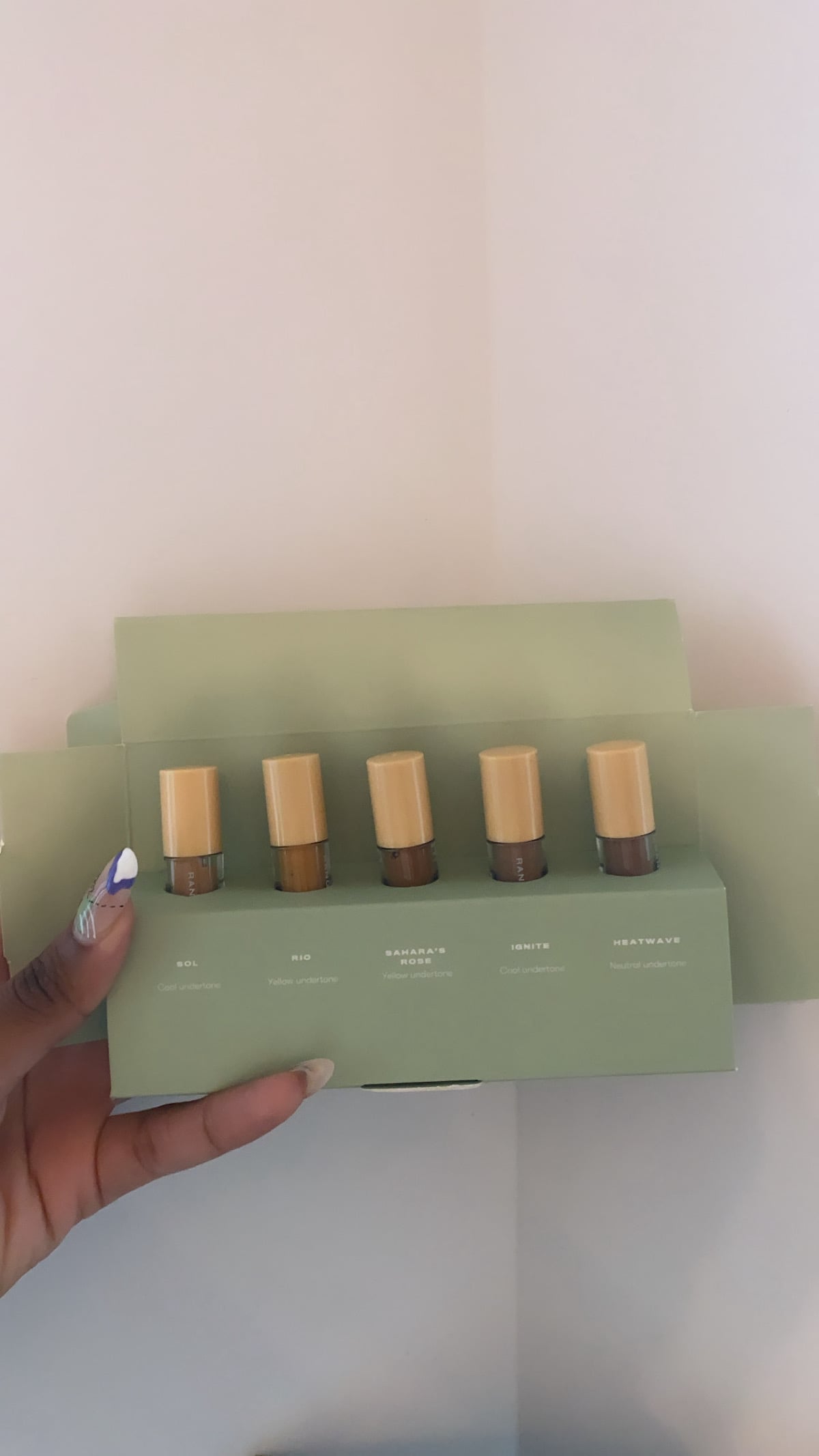 Range Beauty is one of the most recent companies to get "Shark Tank" funding.
Its star product, the True Intentions Foundation, was made for acne and eczema prone skin.
One editor put the foundation to the test and was impressed with the results.
After "Shark Tank" star Kevin O'Leary, also known as Mr. Wonderful, infamously referred to two Black women as "colorful cockroaches" during a pitch on the show in 2015, many people, including myself, waited with bated breath when just a few weeks ago two other Black women — Myisha Fantroy and Alicia Scott — took the stage to pitch their own cosmetics line. Their company, Range Beauty, made products that were inclusive not only to a wide range of skin tones, but also skin conditions. (Scott experienced both acne and eczema.)
Thankfully, they did receive funding — sans degrading insults — so, of course, I had to try the "Shark Tank" approved makeup line that everyone was buzzing about. As someone who has acne myself, I specifically wanted to try the foundation. Makeup that won't irritate my already acne-prone skin? Sign me up.
To make the color-matching process easier, the brand has quite a few sampling options you can try before having to commit to buying the full size of the foundation. I chose the True Intentions Hydrating Foundation Sample Kit ($20) in Brown to see which of the shades would work best for my specific skin tone.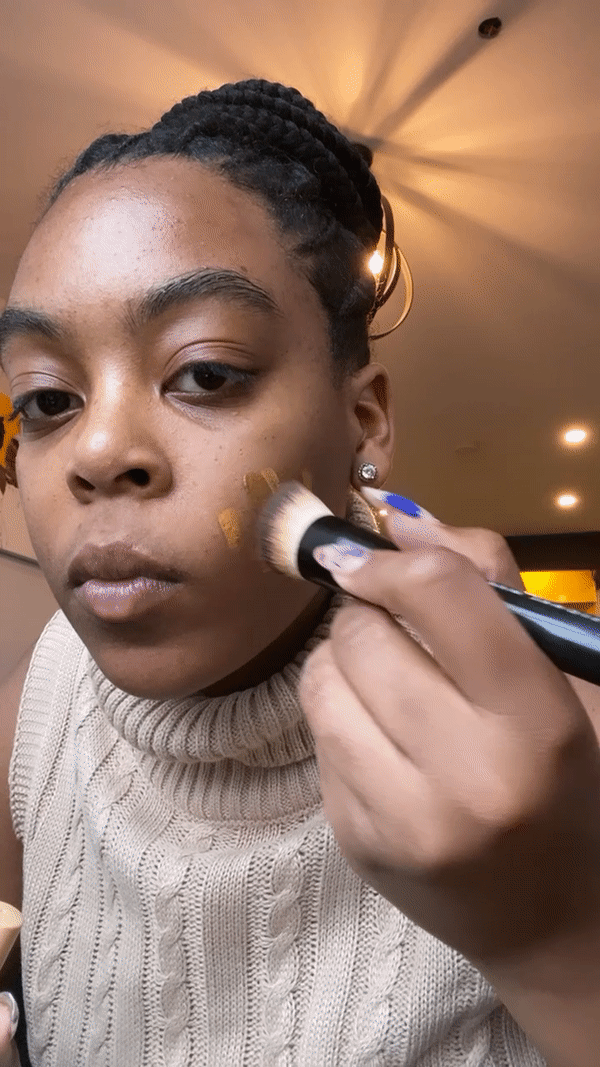 The kit came with five samples with each onee housed in what looked like a mini lip gloss tube, equipped with a doe foot applicator and all. The bottles were clear, so I was able to eyeball which shades I thought would work best for me, and I went with "Sahara's Rose" and "Rio." By themselves "Sahara's Rose" was too dark and "Rio" was too yellow, so I mixed the colors for a custom shade match. Using my Nyx Professional Makeup Can't Stop Won't Stop Foundation Brush ($15), I buffed the product into my skin using circular motions in order to both mix the colors and blend the foundation into my skin simultaneously.
Once blended, not only was the color match exquisite, it felt like I had nothing on my face at all. There was no sticky residue, no product transfer when I touched my face, and best of all? My skin still had a beautiful glow to it but did not feel greasy in the slightest.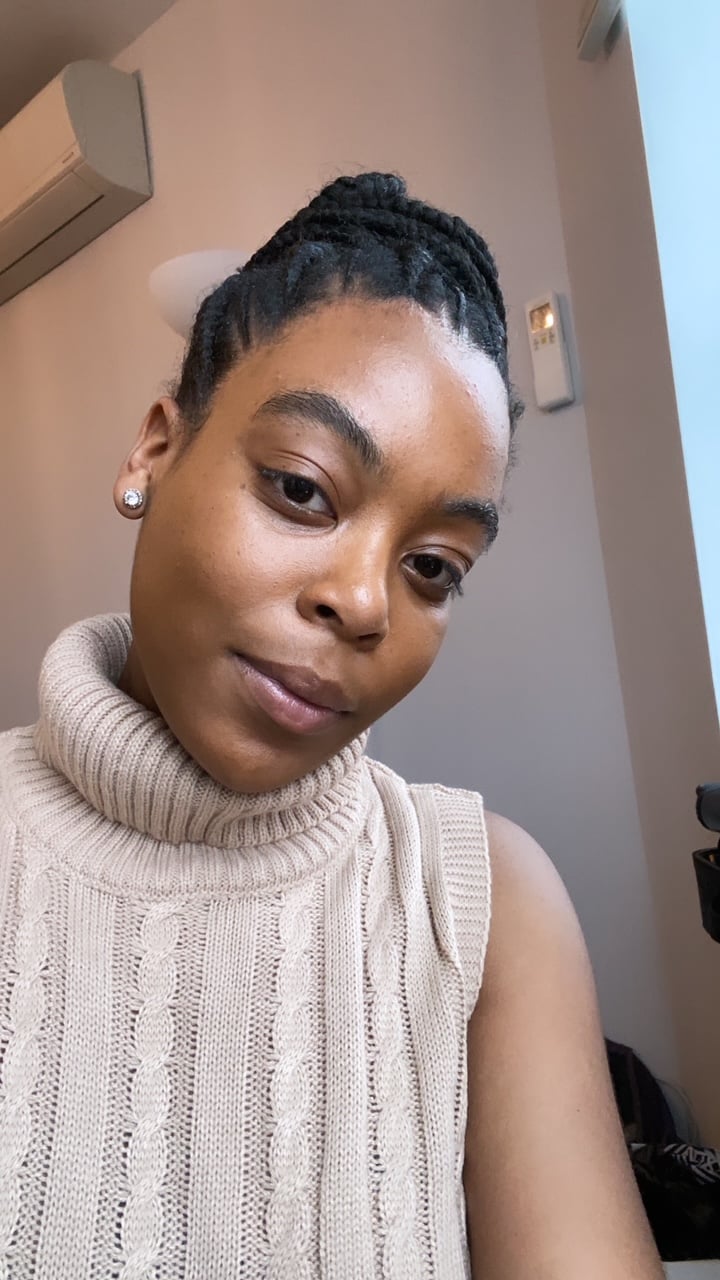 As someone who prefers a dewy foundation effect, but who also has combination to oily skin, the spring and summer seasons often have me trying to find a delicate balance of glow without the grease. This product has already done half of the work for me, as the formula gives a glowy "satin" skin finish without the mess that can come from some dewy foundations. The coverage was also light to medium, with some of my darker marks still peeking through, which gave an overall "my skin but better" look.
My one and only gripe is one that I have with almost all cosmetic lines: I would have to buy two shades of the foundation to find my perfect match. I have a slightly unusual (or just extremely hard to pinpoint) undertone to my skin, so it is not unheard of for me to have to buy multiple foundation shades to mix. However, I don't like having to spend double what the average person would to get the same results, so I am keeping my fingers crossed for a shade range extension that focuses a bit more on undertones in the future.
Still, overhall this foundation is definitely worth the hype and I will be trying more products from the line.
Rating: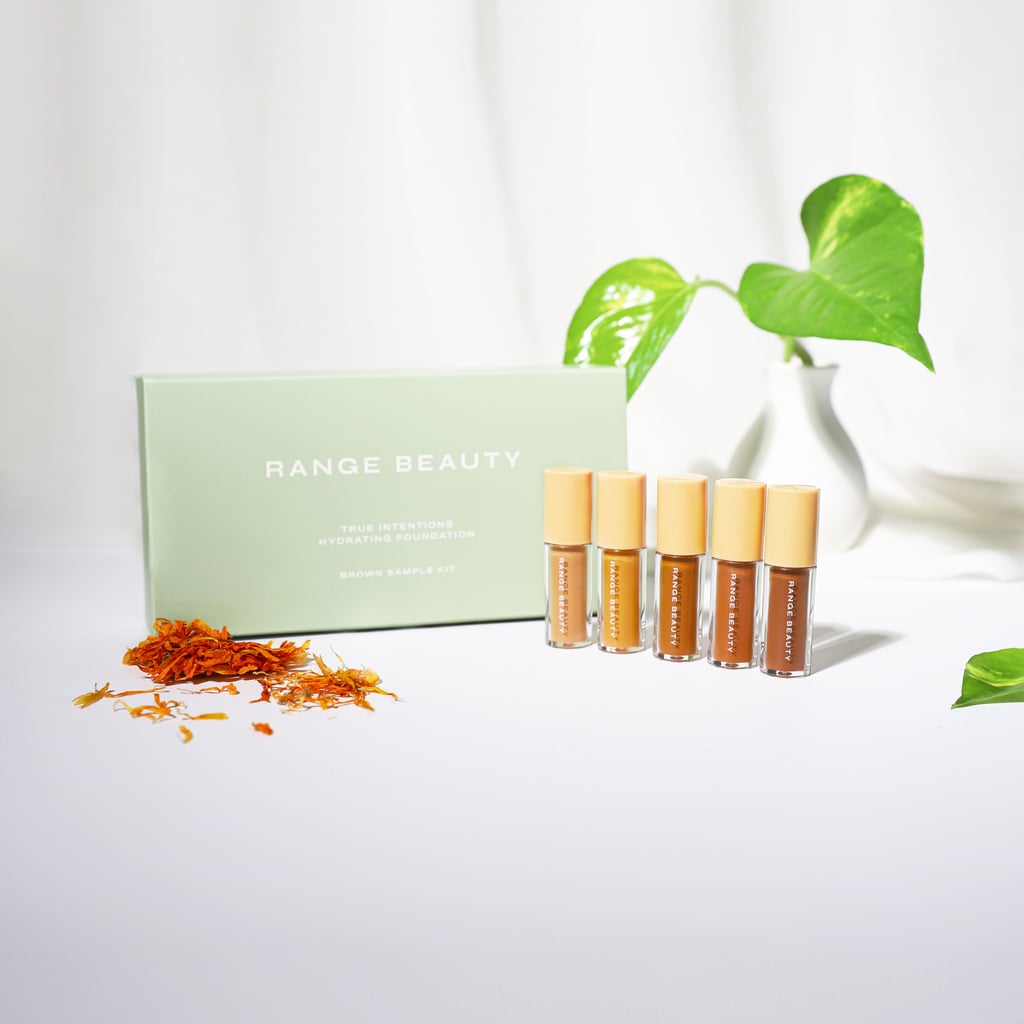 Source: Read Full Article