Tom Hanks has been a household name since the '70s, and it isn't very easy to choose the out favorite movie from the award-winning actor. Hanks starred unforgettable movies like Sleepless in Seatle, Forrest Gump, Cast Away, Big, Toy Story, Saving Private Ryan, and the list goes one.
RELATED:  Top 10 Richest Female Motivational Speakers
Unsurprisingly, Hanks has a fortune evaluated at $400,000,000, and he is also considered one of the nicest guys in Hollywood. His talent and popularity helped his career, and his movies have grossed over $9 billion around the world. The star can have the best life money can afford – and he does. Discover how he spends his millions on this list.
10

Malibu House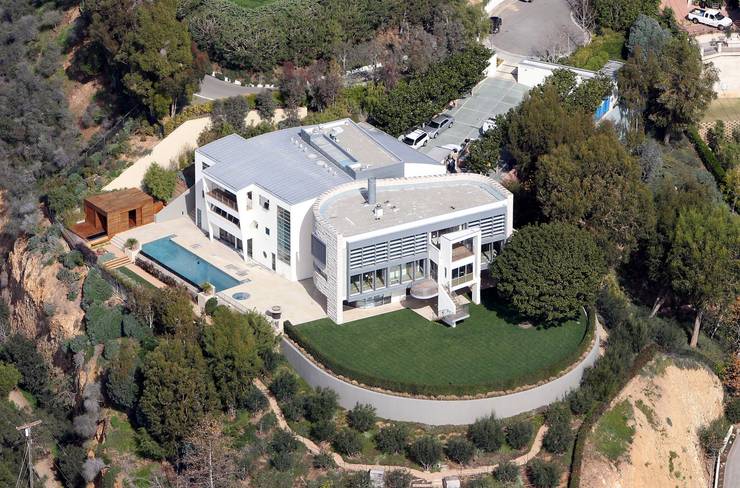 When it comes to celebrities, a must-have item in how they spend their money a lavish house, Tom Hanks is no different. In 2016, he and his wife Rita Wilson bought a house in Malibu for $26,000,000. More money than most of us will see in a lifetime. The place has 14,500-square-foot, and it has a ranch style. They sold it in 2017, but the price was not revealed.
There is also not much information on how the property looked inside or about the decoration. But for the price, we are sure it is fantastic.
9

Watch Collection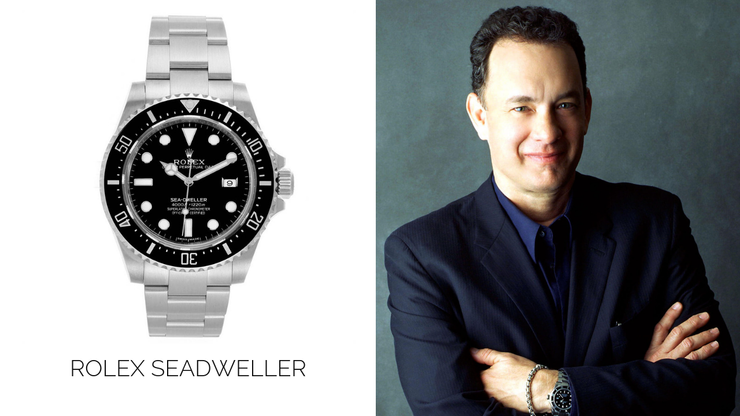 If you ever have to give Tom Hanks a present, you should consider a fancy watch. The actor loves it, and we have seen wearing countless expensive pieces over the decades. The A Beautiful Day In The Neighborhood star seems to prefer classic brands like Rolex, and he has a few models of the brand in this collection.
RELATED:  How To Spot A Fake Rolex: 10 Tell-Tale Signs Yours Might Be Fake
One of them is the RolexExplorer, famous for being resistant, and impacts can't easily damage it. It costs approximately $6,390. Hanks also owns a Rolex Sea-Dealer Rolex, which is designed for extreme diving. It costs over $12,000.The actor also invests in other classic brands like Omega and Bell & Ross.
8

Paying lunch for fans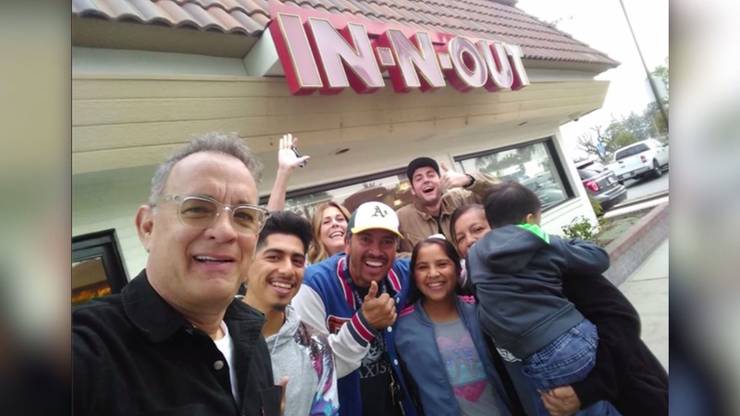 Tom Hanks deserves his reputation -Out of nice guys among his fans. In 2018, he paid for the lunch of fans who were at the In-N-Out and also was kind enough to take pictures with anyone. Perhaps it was the holiday spirit since it was just before Christmas. There is no information on how much he spent on a total, but it was a nice gesture.
RELATED:  The Net Worth Of The Toy Story Cast, Ranked
The fans shared several pictures and also videos of Tom Hanks on social media. We hope we meet him in a restaurant someday, and he repeats the gesture.
7

Typewriters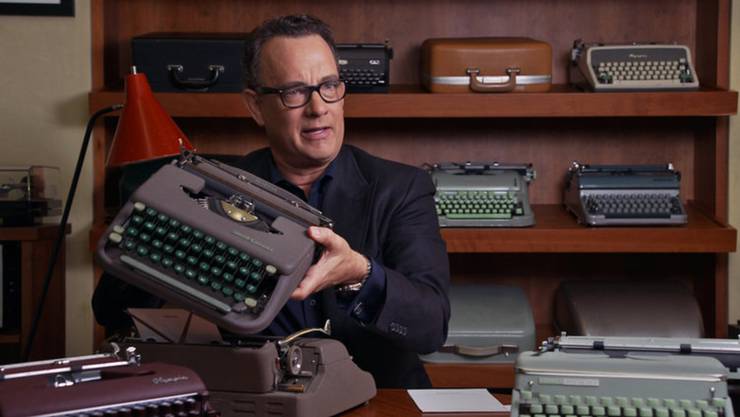 Many people have a passion for collecting things. It can be vinyl records, art pieces, rare books, and the list goes on. Tom Hanks is very dedicated to his collection of typewriters, and he has spent a considerable amount of money on it.
Hanks started his collection when he was only 19 years old and had hundreds of typewriters. It isn't very easy to imagine how he managed to keep all of them in a room. However, he started to give them away, and it seems that now he has "only" 120 typewriters at home.
6

Private planes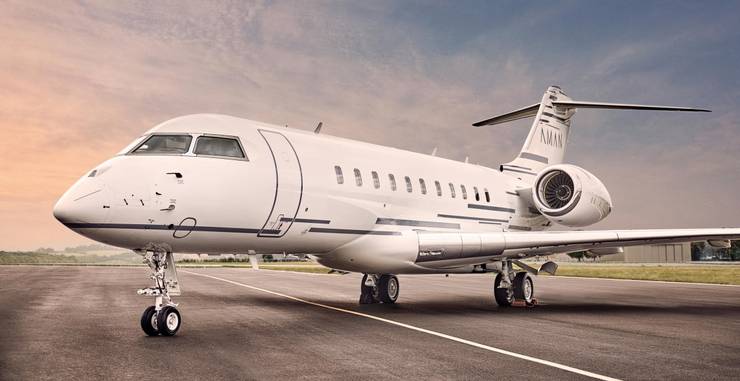 The actor spent many years traveling the world to promote his movies and also loves travel on holidays. It is unlikely we are going to meet Tom Hanks at a regular check-in line since he will often travel on private jets. Of course, the studios will pay for it when he is flying to work, but he has to pay for it when it is for holidays. But as we know, money is not a problem for him.
Although he often travels on private jets, Hanks seems to prefer to spend his time sailing, as you will see.
5

Vacation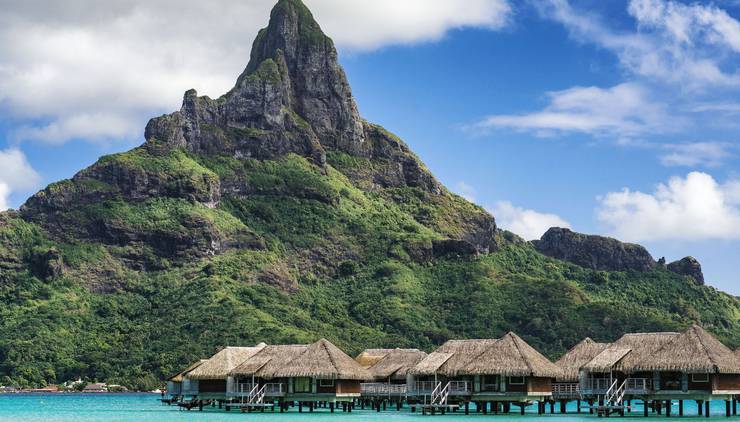 In 2017, Tom Hanks, Oprah, Bruce Springsteen, and the Obamas decided to go on vacation together. Of course, the A-list team would not choose a cheap location, and they went to French Polynesia, one of the fanciest destinations in the world. The actor defines the days as "off the scales fantastic."
The group seemed to have lots of fun in this exclusive paradise. The only thing Hanks complained was that during a bike ride, they gave him an "undersized girl's bike." If this was his major problem during the holidays, it sounds perfect.
4

Renting yachts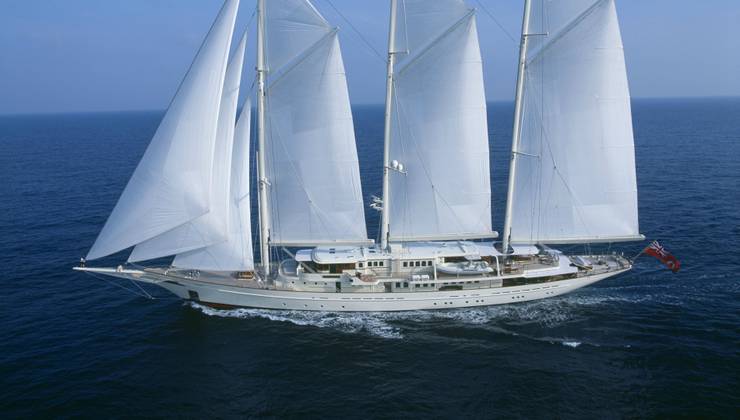 We are already aware that Tom Hanks doesn't hold back when it comes to his vacation. He can have the best money life can afford, so why not enjoy it? In 2004, he and Rita rented the largest sailing yacht in the world, and they enjoyed some fantastic days on board of the 246-foot boat while exploring the Turkish coast.
The yacht had enough space for 12 people and even had a gym inside, just in case you want to remain fit during your holidays. The price they paid for it was not released, but we are sure it cost some thousands of dollars.
3

Charity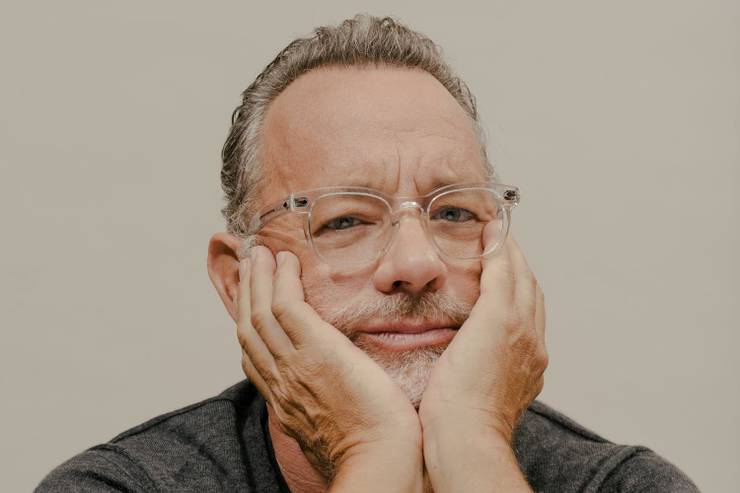 Tom Hanks uses part of his fortune to support causes he believes and also charity. Although he is not vocal about it, some sources claim he has donated to approximately 30 institutions during his career.
Among places he helps are Chabot, a non-profit science center which teaches children and teenager about space, and Elizabeth Glaser Pediatric Aids Foundation, that fights against HIV and makes several researchers. It is interesting to notice that Hanks was involved in movies that talk about those subjects.
2

Personal Chef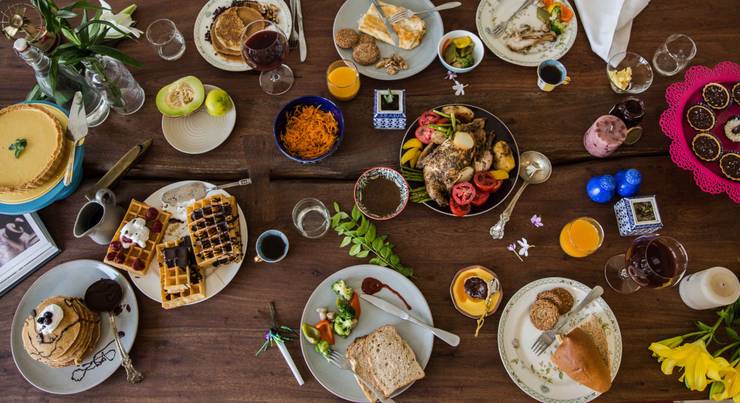 The Toy Story 4 star also appreciates good food. Being a wealthy celebrity also allows him to afford some luxuries like having a personal chef. One of them was the chef Gary Rhodes, who passed away in 2019 and also cooked for members of the Royal Family. So it is easy to assume his prices were not low. There is no information about other personal chefs who worked for the actor.
It seems that he is a fan of Japanese food and also gyros, a popular Greek meal, so perhaps this is the easiest way to please him when it comes to food.
1

Restaurants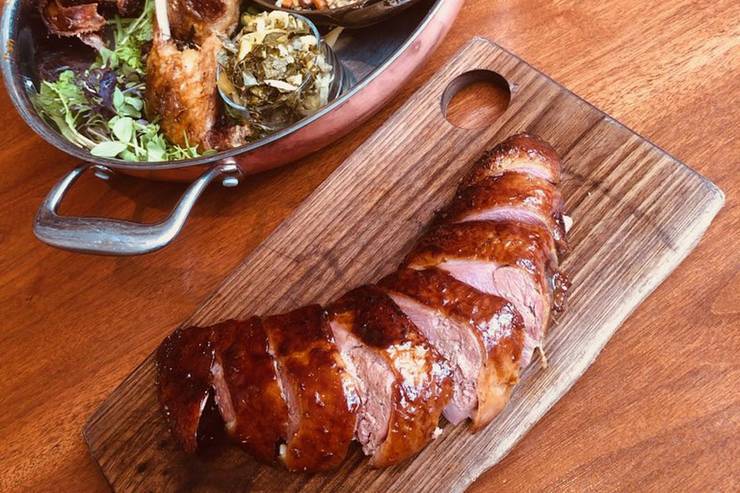 Tom Hanks has no problems in going to fast-food restaurants, as we have seen on this list. And we all love it, right? However, he also enjoys treating himself with fancy dinners. In Washington, he is a client of Blue Duck Tavern. The place is trendy among A-list guests. Some years ago, It was where Michelle and Barack Obama celebrates their 17th anniversary.
The actor also enjoys the Kanda Matsuya, an exclusive Japanese restaurant which only has eight seats. In Atlanta he likes the South City Kitchen, that is also a spot where Ben Affleck, Kim Kardashian, and other celebs use to go.
Source: Read Full Article