Downton Abbey, the critically-acclaimed series about the Crawleys and their staff provided fans with 6 seasons of drama. But amid the scandals and betrayals, Downton Abbey is focused on love — according to creator Julian Fellowes. The cast of characters is led by the Earl and Lady of Grantham, Robert and Cora Crawley — and while their marriage is long and lasting, Fellowes believes there's an element of "guilt" in the relationship.
'Downton Abbey' creator says love is what connects the 6 seasons and 52 episodes
According to Fellowes, Downton Abbey is a specific, central theme runs through the entire show — and the 2019 movie.
"The spine of the series is love," Fellowes said, per WLIW. "All of the characters are given an opportunity to feel love, to turn love down, to love the wrong person, to make a mess of it, to make a good thing of it."
The various relationships — and of course, the Downton weddings — are a big factor to the appeal of the series. However, it's more than that, for Fellowes — the trials and tribulations of romance are relatable to almost anyone.
"I think on the whole love is a very key ingredient to all our lives, even if we haven't got any," the Downton Abbey creator explained.
The relationship between 2 powerful characters that defined the show is also tinged by 'guilt', Fellowes says
However, among the various relationships that form throughout the series, there's one that stands strong and tall above the others. As WLIW's article argued:
The central marriage of Downton Abbey is that of Robert and Cora, played by Hugh Bonneville and Elizabeth McGovern. Despite challenges and obstacles, their union is based on a deep understanding and affection for one another, which grows over the course of 6 seasons.
Fellowes chimed in with his own thoughts on the relationship.
"I like the idea that Robert had married Cora for her millions in order to save Downton and keep the show on the road, and subsequently fell in love with her," the Downton Abbey writer/producer explained.
It adds a particularly interesting — and dramatic — element to the marriage.
"It puts a slight guilt almost into the relationship on his part," Fellowes said.
Downton Abbey' cast members Elizabeth McGovern and Hugh Bonneville discuss their on-screen marriage
McGovern and Bonneville, the cast members behind the infamous marriage of Robert and Cora Crawley, spoke about their fictional relationship on Downton Abbey with The Philadelphia Inquirer.
Fans of the series have written the actors "that they've really appreciated seeing people who still have a love after many, many years in a marriage."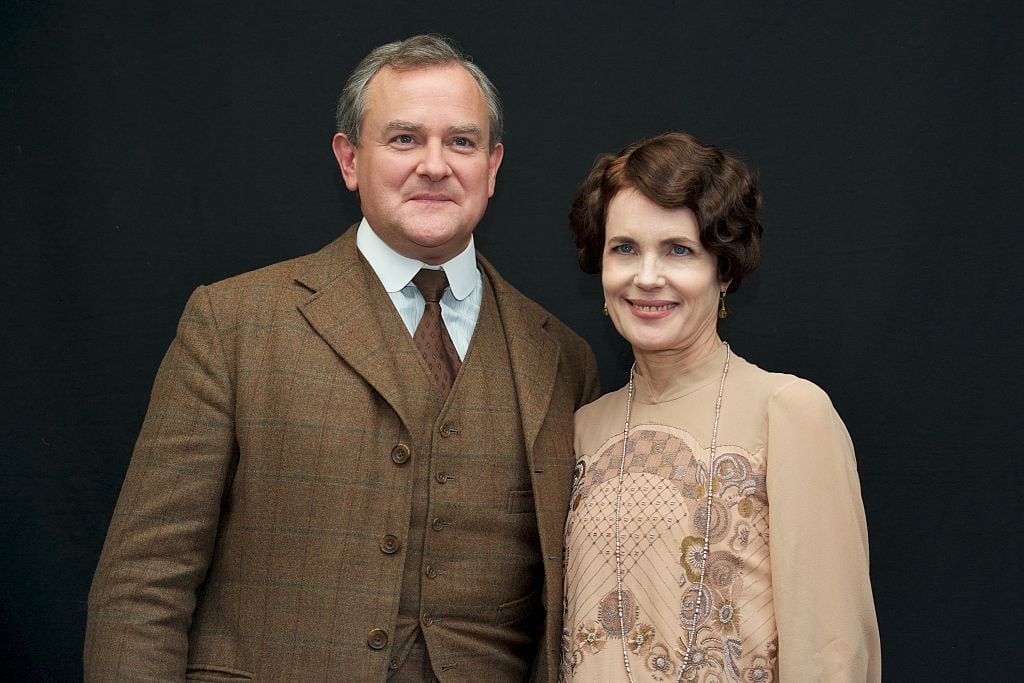 "It's not a thing that you see a lot of on TV," McGovern said. "And it's quite refreshing."
Fortunately, McGovern is a big fan of the actor who played her husband on Downton Abbey, as well.
"I absolutely love working with Hugh," she explained to the Inquirer. "He's a very unpretentious actor."
Source: Read Full Article