Stranger Things season 3 premiered on July 4 and fans have been talking about it all summer. If you still haven't finished binge-watching season 3, you must be great at avoiding spoilers everywhere you go. There are even real Scoops Ahoy and Starcourt Mall popups! Stranger Things season 3 stunt coordinator Hiro Koda spoke with Showbiz Cheat Sheet about that gripping finale.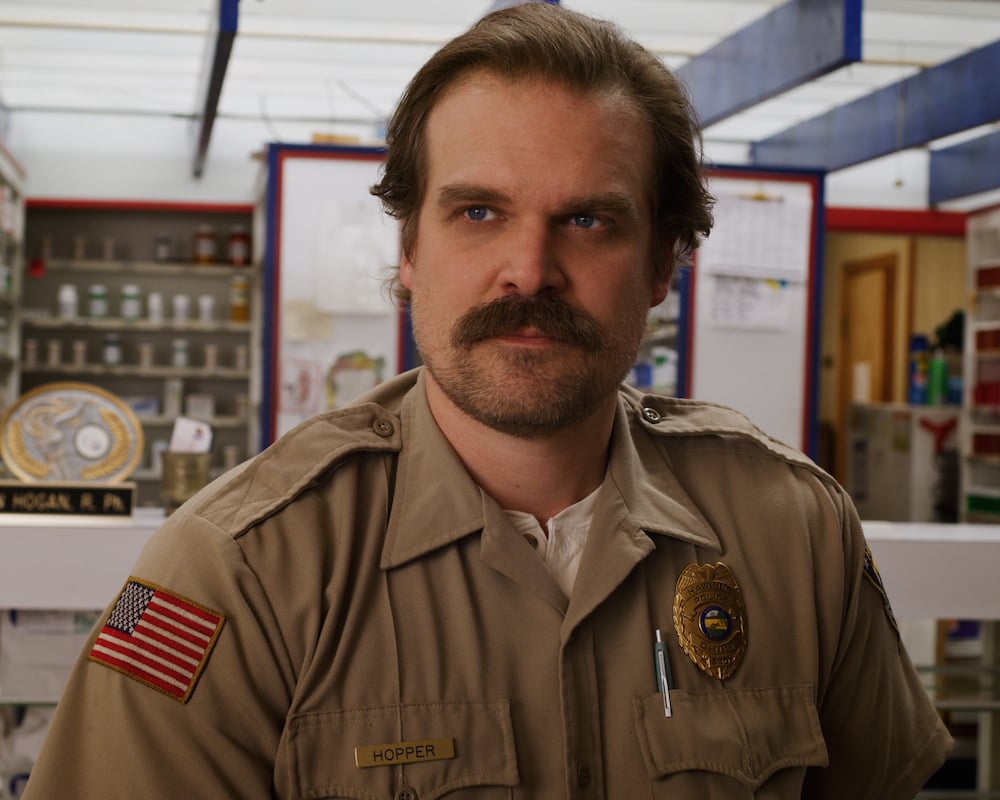 While the kids defended Starcourt Mall, Hopper (David Harbour) and Joyce (Winona Ryder) tried to close the portal in the Russian base. Hopper fought the good fight and saved the day, with Koda's help. Koda is Emmy nominated for stunt coordination for Cobra Kai with his partner Jahnel Curfman. Stranger Things is streaming now on Netflix.
Hiro Koda was worried he gave 'Stranger Things' too much
Hopper's fight with Russians to close the door took pretty much the entire final episode. Koda thought for sure Stranger Things creators Matt and Ross Duffer would cut some of Hopper's action.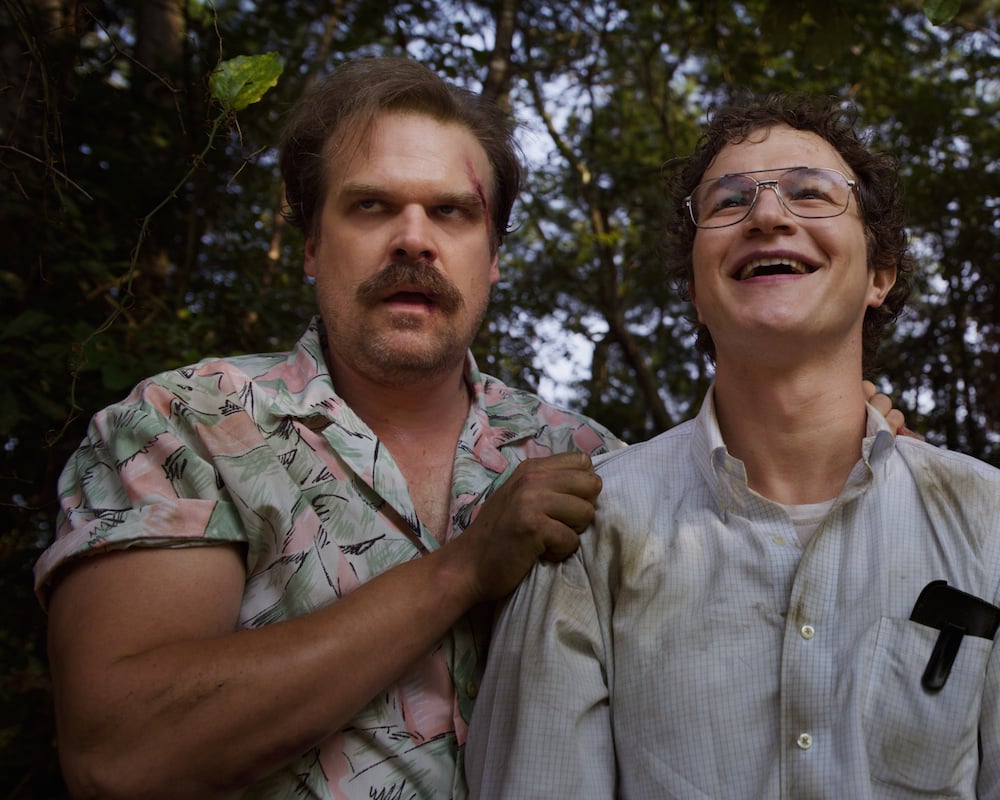 "I did quite a bit for the finale sequence with Hopper and the door," Koda said. "Very long, a very long fight. The Duffer Brothers were very adamant about timing-wise of how much that was going to be. They gave me the reigns to do whatever I wanted to do with that fight."
How Hopper's big fight ended up working out for 'Stranger Things'
The Duffer Brothers told Koda where Hopper's climactic fight had to begin and where it had to end up. Once Koda worked it all out, it timed out just right in the final edit.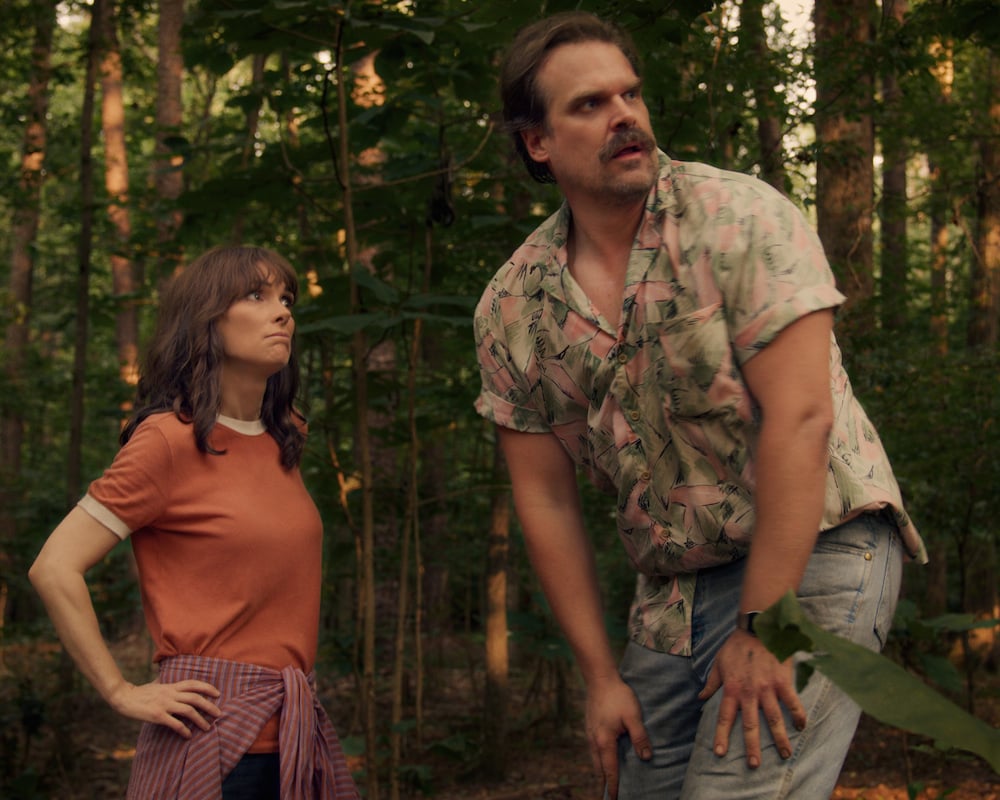 "They basically gave me point A to B," Koda said. "We made a very long fight and I thought maybe it's too long but actually, the timing of it all worked out really well."
The one stunt David Harbour wouldn't do himself
Koda gave Harbour a lot of credit for performing most of what he asked. For the moments Harbour let his stunt double step in, Koda understood.
"David is very capable and did quite a bit of the stunts himself," Koda said. "Obviously, he couldn't do some of these hard hits and things like that, nor did he want because he had a lot to shoot and had a lot on his plate already anyway."
The 'Stranger Kids' things would do all their own stunts if the law allowed them
Millie Bobbie Brown, Finn Wolfhard, Gaten Matarazzo, Caleb McLaughlin and Noah Schnapp would do all their own stunts. However, child labor laws put limits on how much time they can work, let alone how much danger into which they can be put.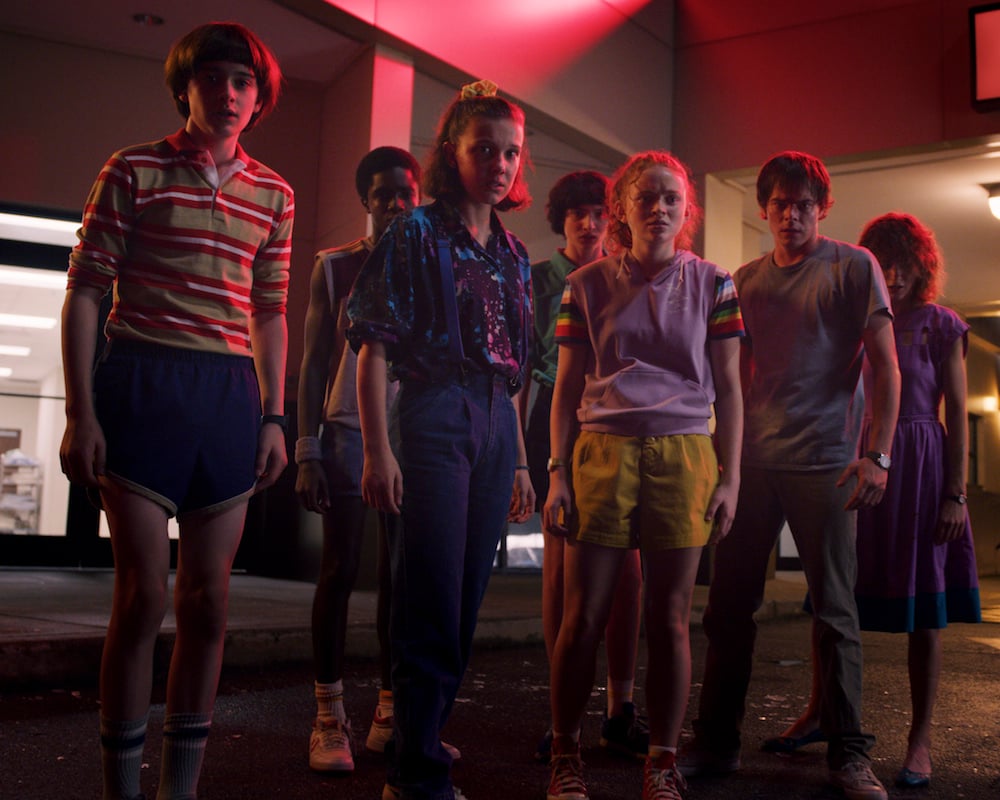 "The kids did the majority of their stuff as well but they all had stunt doubles," Koda said. "There's a lot of things, especially with kids, you can't do certain things with them stunt-wise because they're minors. Although they all wanted to do it."
Koda faces the same issue working with teenagers on Cobra Kai.
"Same with Cobra Kai, Koda said. "All those kids on Cobra Kai are super capable as well doing everything, but there's things we can't do. Being our hero cast members, if they get hurt, then we're in trouble."
Source: Read Full Article