The criminally insane plot against humanity known as The Masked Singer is back to haunt us, and I'm so sorry to report that Mother Nature has turned against us. And by that I mean she's been cast on season 6 in what I can only assume is an elaborate attempt to punish us all for letting climate change happen. Which, fair.
Unfortunately, the time has come to theorize about what celebrity and/or "celebrity" is currently trapped inside Mother Nature, begging to be set free. And the internet already has some compelling theories! But first, let's hold hands, cry, pray, deep-breathe into a paper bag, and check out the evidence.
The Clues
'Kay, so first up we have this extremely alarming clip of Mother Nature lurking on Instagram. I am not sure whether watching this footage is sorta like The Ring, so if you never hear from me again, just go ahead and assume I'm cursed and am potentially living in a well somewhere.
https://www.instagram.com/p/CUF8udhtUMN/?utm_source=ig_embed&utm_campaign=loading
A post shared by The Masked Singer (@maskedsingerfox)
Anyway, some things to note about this video—including but not limited to the fact that Mother Nature has…
We also have this video of Mother Nature talking about herself and explaining that "Mother Nature is a force to be reckoned with" because "she's beautiful and scary at the same time."
Truer words!
The Theories
We'll be adding more meat to these theories once The Masked Singer progresses, but thus far fans think Mother Nature could be one of these famous faces:
Tiffany Haddish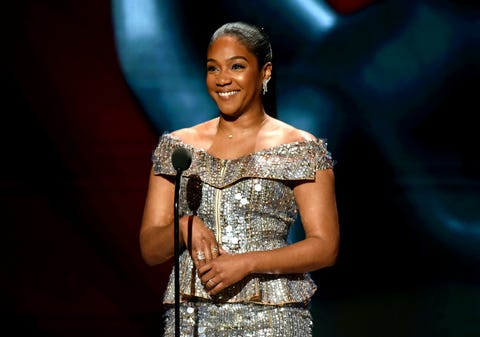 People (including a few of The Masked Singer judges) specifically think that Mother Nature's laugh sounds just like Tiffany Haddish's, so here's a video of Tiffany laughing for you to analyze like the detective you are:
On top of that, please note that Tiffany Haddish *has* been known to sing in the past and actually performed on the Lego Movie 2 soundtrack. In other words, it makes sense that she'd do this show! Make sure to pay special attention to her voice so you can compare it to that of Mother Nature tonight.
Jessica Simpson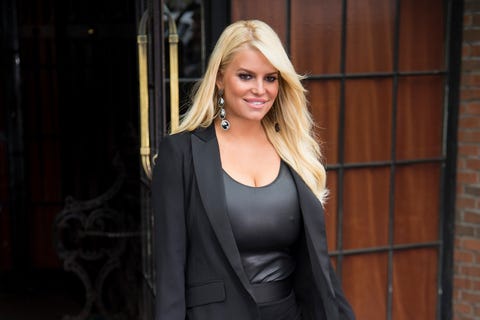 So, apparently people think Mother Nature is Jessica Simpson simply based on the fact that a bird is featured in her Instagram clue package intro, which is relevant because Jessica's daughter's name is Birdie. Seems a little on the nose, but sure.
Kesha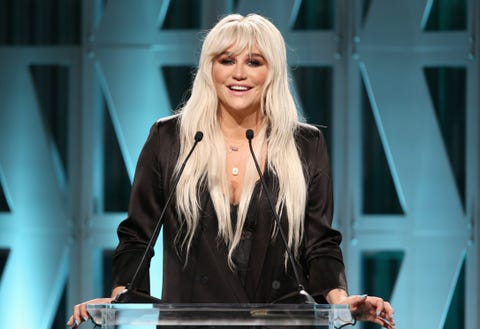 Kesha's name has been floating around as a theory a little bit, but as far as yours truly can tell there's no hard evidence or proof other than "general vibes."
Niecy Nash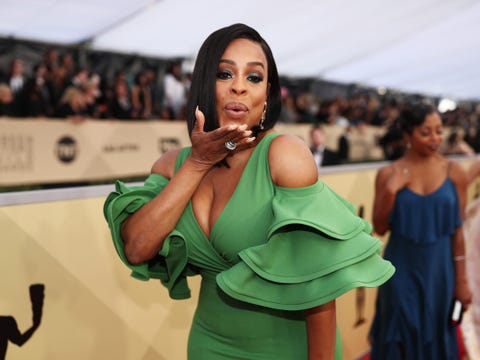 Plenty of people in the comments of The Masked Singer's Mother Nature YouTube video think she's none other than Niecy Nash—mostly because Niecy hosted The Masked Singer while Nick Cannon was temporarily out last season. I mean…IMO it makes total sense that she'd come back to the show as a contestant, especially since she loved hosting so much! Furthermore, Distractify noted that Niecy starred in Uncorked, which was written and directed by Prentice Penny. You know, the penny clue? It's all coming together! Or something!
FYI, The Masked Singer's two-night premiere starts tonight, September 22, and continues on Thursday, September 23 on Fox.
Source: Read Full Article