The Flash has finally sprinted back to our screens, but now that it's back for season 8, many fans are wondering if this will be the finale for DC's beloved speedster. It might be early to think about a potential season 9 of The Flash, but we already know that not everything in the DC Universe lasts forever. Fans recently had to say goodbye to Arrow, Supergirl, and Black Lightning. Does that mean The Flash is next?
Here's everything we know about The Flash season 9.
Wait, is The Flash really not coming back for season 9?
While the show's creators were well prepared to say goodbye at the end of season 8, it looks like we'll be back in Central City for another wild season. The Flash was renewed for a ninth season along with several other shows on The CW.
Who is coming back for season 9?
Most of the actors only have contracts that will last until the end of season 8. Sometimes new deals can be tricky to negotiate, but since Jesse Martin, Candice Patton, and Danielle Panabaker just re-signed for season 8, there's a good chance they would again if it means they can properly wrap their characters' storylines. Grant Gustin's contract is set to end after season 8 and also needs to be renegotiated. So that means that we'll have to hold tight to find out if our favorites are coming back.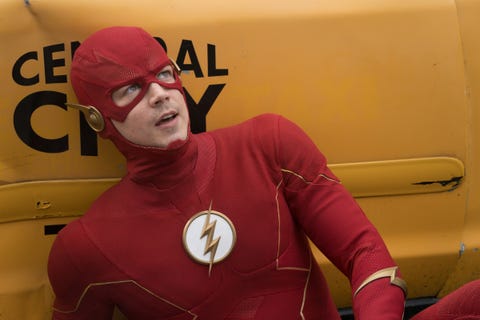 When will season 9 of The Flash premiere?
With season 8 still airing, it'll be a little while until we see it return for its ninth season. However, with The Flash back in its original schedule after a delay due to COVID, there's a good chance that it'll be back in November following the end of season 8.
Source: Read Full Article