Paedon Brown has spent the last few weeks cluing Sister Wives fans into life inside the Brown family. The more he talks, the more honest he gets about growing up inside polygamy. Recently, the reality TV star suggested his life and his siblings' lives would have been pretty bleak without TLC's cameras. 
TLC aired the first episode of 'Sister Wives' in 2010
Sister Wives premiered on TLC in 2010. Season 1 focused on the Brown family as they added a fourth wife to the family after spending years as a plural unit with three wives. The Brown family attempted to come across as happy and united in the first few seasons of the show, despite some growing pains.
According to The Ashley Reality Roundup, Paedon said he knows exactly how his life would have turned out if TLC hadn't picked up the family's show. In a TikTok Live event, he shared that his family likely would have never left Lehi, Utah. He went on to predict they wouldn't have left the Apostolic United Brethren, either. Most importantly, he said, they wouldn't have expanded their horizons if Sister Wives had never happened. 
Paedon said he believes he and some of his siblings would have been involved in polygamist marriages if it weren't for the show. He explained that the show gave the family the chance to experience life outside of the insular religious circle they were once a part of. So far, none of the Brown kids have shown an interest in plural marriage. 
Sister Wives fans think Robyn Brown's children are the most likely to be interested in polygamy if any of the kids are. Dayton Brown, Breanna Brown, and Aurora Brown have not spoken publicly about their romantic interests. 
Paedon Brown predicted bleak outcomes for his siblings, too
Paedon doesn't think he's the only one who would have faced significant hardships if the network hadn't picked up the show. He revealed that remaining in the church would have been terrible for some of his siblings.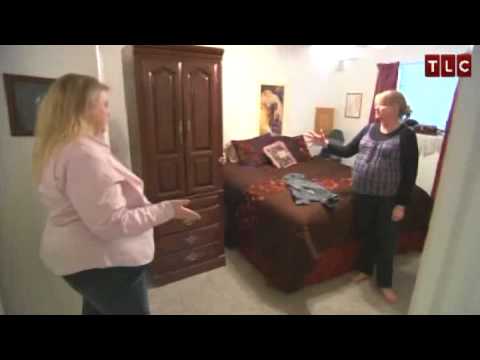 In the TikTok event, Paedon was very specific about how the church would have reacted to his sibling, Mariah Brown. Paedon said the church would have shunned Mariah for their relationship with Audrey Kriss. The same is likely true for Gwendlyn Brown. Gwen identifies as bisexual. 
Both Gwen and Mariah have had public scuffles with Paedon in recent years. Audrey, Mariah's partner, was also involved in a public spat with Paedon via Instagram. Paedon and some of his siblings appear to have extremely different beliefs and appear to be largely estranged.
Source: Read Full Article