When the Brown family first appeared on television in 2010, they portrayed themselves as one big, happy family. Sister Wives fans saw through the facade relatively quickly. More than a decade later, that image is still crumbling. Paedon Brown, the son of Kody Brown and Christine Brown, recently revealed more about his extremely distant relationship with Meri Brown. To hear Paedon tell it, the kids didn't exactly have four different moms, like Kody and his wives once suggested. He isn't the only one who has hinted that things aren't all that close.
Paedon Brown once revealed he wasn't supposed to talk about Meri Brown
Paedon Brown has been making the rounds on the interview circuit in recent months. In fact, the 23-year-old reality TV star has been more open since the season finale of Sister Wives than his entire family has been during the show's history. Still, some topics are not meant to be discussed.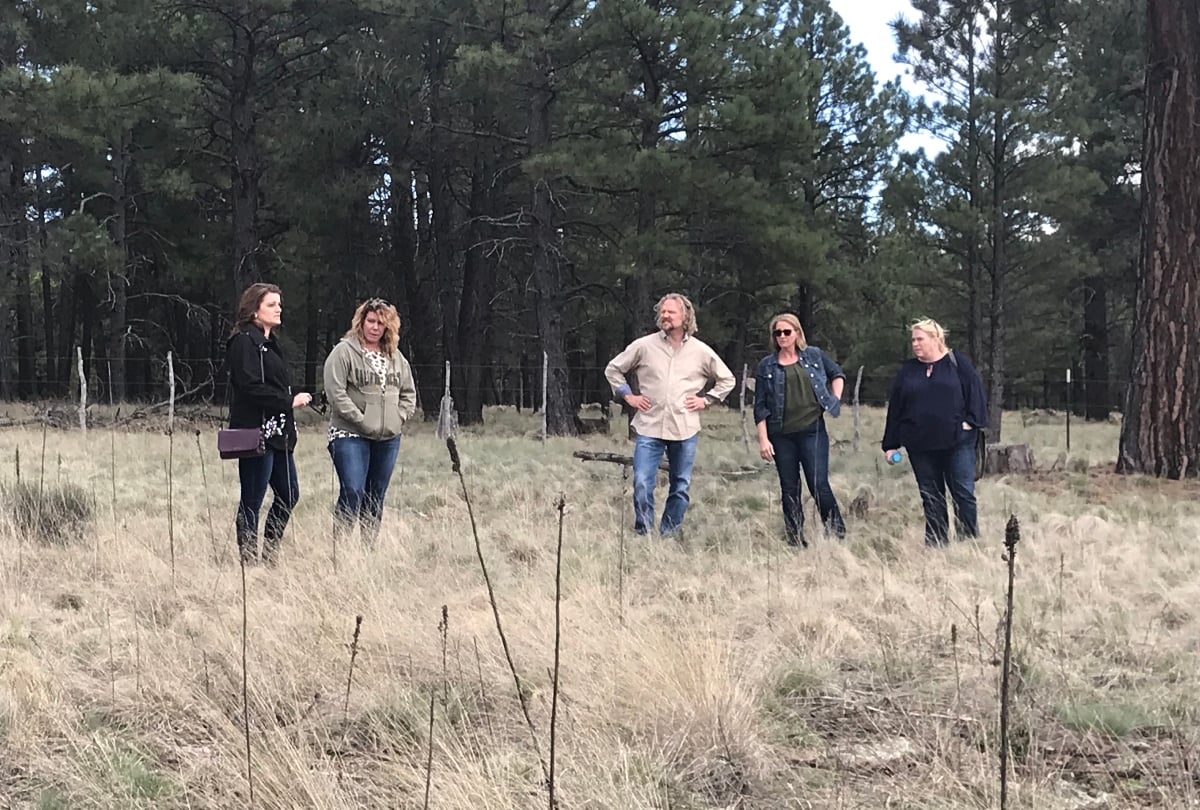 During an interview for the podcast, Surviving Sister Wives, Paedon admitted that he was asked not to speak about Meri Brown. He went on to say that his mother, Christine Brown, suggested it would be best if he didn't talk about her. He did not delve into why. While Paedon respected Christine's wishes during the podcast, he is getting bolder on social media. 
More recently, Paedon noted that he has very little to do with his sister mom
Paedon might have been asked not to talk about Meri, but he's started to share more about their relationship, or lack thereof, in recent days. During an Instagram Live event, Paedon openly discussed his relationship with his sibling, Mariah Brown, and her partner, Audrey Kriss. Paedon revealed that Audrey has opted to block him on social media and refuses to speak to him. He went on to say he rarely speaks to Mariah, as well.
Paedon also noted that his relationship with Meri isn't particularly close. Meri is Kody Brown's first wife. Mariah is Meri's only child. Paedon said he lives close to Meri Brown's inn, the Lizzie Heritage Inn, but has never seen the business. Meri has owned the small bed and breakfast for several years. In recent months, she has been spending the bulk of her time at the Parowan, Utah location. 
Paedon isn't the only Brown kid with an icy relationship with his other mothers
Paedon's relationship with Meri might be icy, but that's not exactly abnormal in the Brown family. In fact, it seems to be pretty common. While Kody and his wives attempted to present a united front, at least when it came to the children on Sister Wives, not all of those relationships have survived.
In April, Gwendlyn Brown answered a question on Instagram about her family. Gwen told a follower that the term stepmother would be correct when referring to Robyn Brown, Kody's fourth and legal wife. The term is one that the Brown family has largely shied away from, at least in public settings. While some fans believe Gwen was joking, others think Gwen was taking a swipe at Robyn. 
Source: Read Full Article