Selling Sunset Season 5 will have a few new faces. That includes real estate agent Chelsea Lazkani and her husband, Jeff. Here is what he does for a living and how his first appearance in the show plays out.
[Spoiler alert: This article contains spoilers from Selling Sunset episode "New Blood."]
Chelsea Lazkani joins 'Selling Sunset' Season 5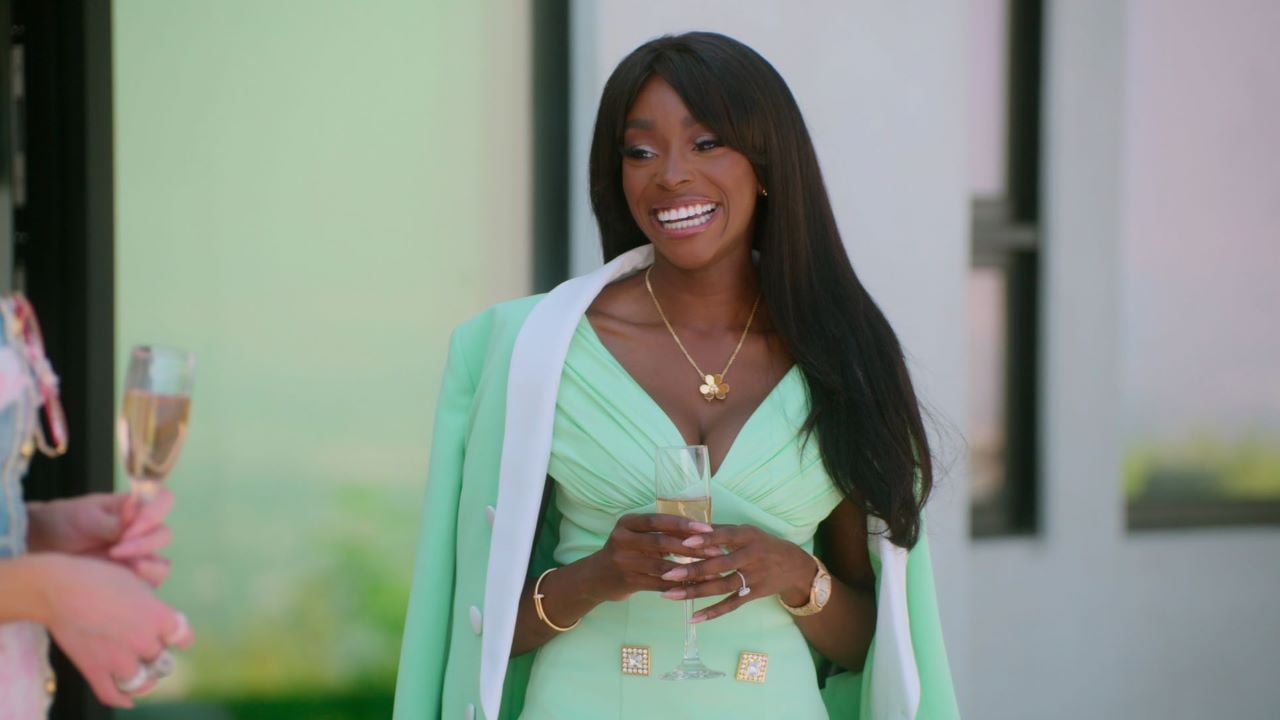 Chelsea talked to Jason Oppenheim in the episode "New Blood." She revealed she met Jason five years ago when he sold a home to her husband, Jeff. Chelsea mentioned that Jason showed him Kanye West's house. They went into escrow, but Jeff's mom said it looked like "a lonely narcissist lives here," so he backed out.
The married couple has two kids. Jeff makes an appearance later in the episode with their son. He is a managing partner of the ad-tech company Icon Media Direct. He's been working there for 16 years, according to LinkedIn.
Chelsea asked Jeff what he thought about her working for Jason. He was very supportive and said they were going to love her immediately. He also said Jason likes to empower other people.
'Selling Tampa' stars showed their support for Chelsea Lazkani
Selling Tampa is a spinoff focused on the all-Black female brokerage Allure Realty. Multiple stars from the show commented on Chelsea's Instagram post that shows the season's trailer.
"Ahhh!!!!! Omg I can't freaking wait," Anne-Sophie Petit-Frere commented.
"Living for you," Colony Reeves wrote.
"Yaassss," Sharelle Rosado commented.
Christine Quinn also wrote, "The bestie Barbie's are here!"
It looks like the married couple travels often from their pictures on her Instagram profile. She also made a post about how they first met in 2015. "Almost 2 years ago I came to Los Angeles for what was meant to be a 'short break'. I stayed because I fell in love…It was the best decision I've ever made," she wrote in an Instagram post.
Source: Read Full Article