Rachel Brosnahan has her second Emmy nomination for Season 2 of The Marvelous Mrs. Maisel. She already won two Golden Globes and an Emmy for the show. Brosnahan plays Midge Maisel, a '50s housewife who becomes a standup comedian. After her first Emmy win, Brosnahan said little has changed for her life, although a lot changed for the show. That would presumably remain the case for a second Emmy, although she revealed where she keeps her award.
Brosnahan was on a panel for Season 2 of The Marvelous Mrs. Maisel in the summer of 2018 prior to the second season's premiere on Amazon Prime. Showbiz Cheat Sheet will catch up with her again for Season 3, but for now her perspective on Emmys remains relevant as we wait and see if she wins her second. 
Why the Emmy didn't change Rachel Brosnahan
It probably takes a really down to Earth person to play a woman like Midge. Even having a hit Amazon show, an Emmy and two Golden Globes didn't change Rachel Brosnahan, except for decorating her bathroom..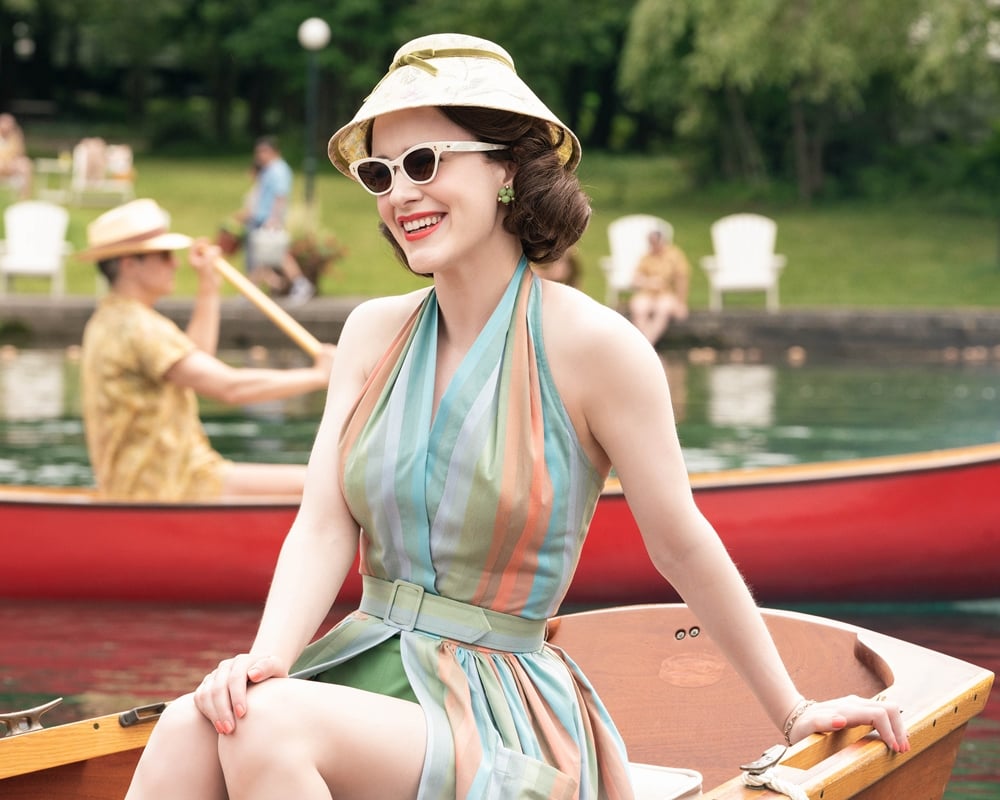 "The truth is, it doesn't feel like a whole lot's changed," Brosnahan said.." We're so lucky to be working on this project that we love, and that other people have loved as much as we do. The show came out, and people liked it, and I have a trophy on my toilet, and then we started shooting Season 2. So hopefully more people tune in."
Actually, one thing has changed due to working on a hit show and going to all the awards shows.
"I'm more exhausted," Brosnahan said. "I've aged a lot in the last couple [years]."
Rachel Brosnahan's Emmy nomination didn't hold up production
The Marvelous Mrs. Maisel was filming Season 2 when they learned the news of their nominations. While Rachel Brosnahan wanted to celebrate, she still had work to do.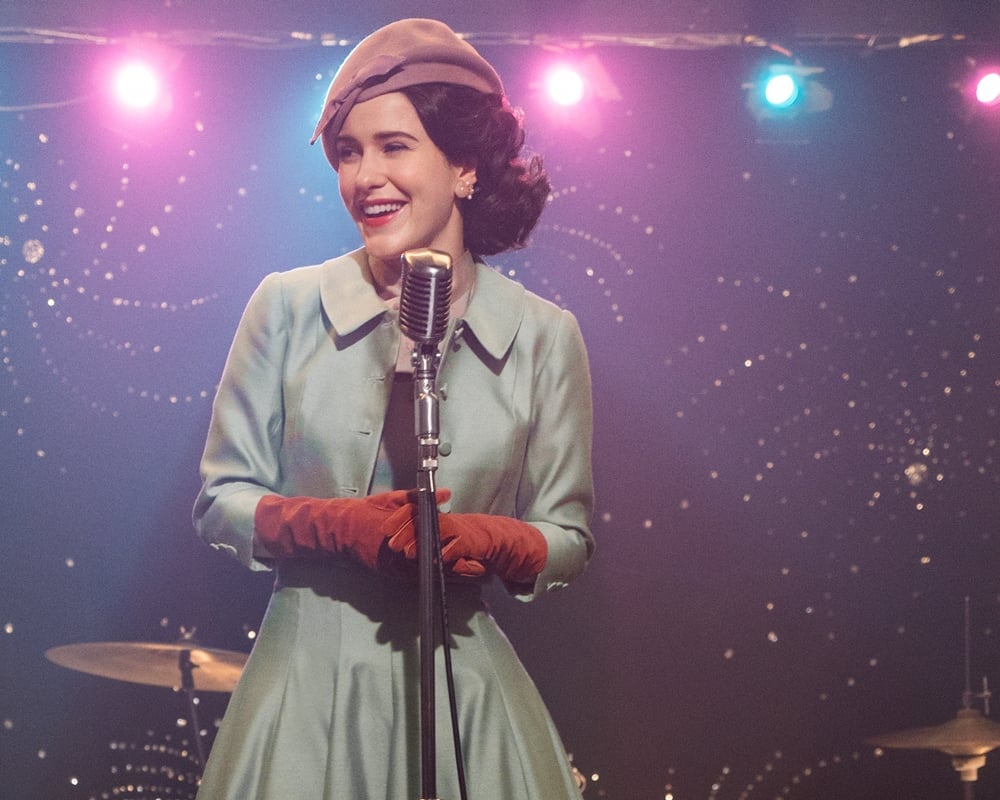 "Well, we were on set shooting a very, very complicated scene with about 100 background that involved a dance number. So we were very preoccupied. We were shooting, shooting, shooting and suddenly someone pulled us aside and told us. We were thrilled for about two and a half seconds and then just had to run back in and finish shooting."
Rachel Brosnahan is even more proud of her Emmy-nominated 'Mrs. Maisel' team
Rachel Brosnahan wasn't the only Emmy nominee or winner. Her costars Alex Borstein, Tony Shalhoub and Jane Lynch won. Creators Amy Sherman-Palladino and Dan Palladino won. The music supervisors and editors won too, while cinematographers and costumers got nominated. They're all nominated this year too, along with makeup and hair styling.
"I still truthfully don't think I've absorbed it. We haven't had very much time off, but we're so thrilled. I'm the most excited that so many different departments of the show have been recognized, because I've been privileged to work on so many shows that are collaborations but this may be the most collaborative project I've ever been a part of. This show is nothing without our hair, makeup, wardrobe, sound, VFX, writing, directing, production design. We are nothing without any of those things, so I am so thrilled that the entire team has been recognized this way."
Source: Read Full Article