The advent of a slew of new streaming services has meant that long-standing streaming platforms like Netflix have had to step up their game. Beyond just getting the rights to stream fan-favorite movies and established programs like The Walking Dead, Netflix has started releasing original content.
Over the past several years, Netflix has made waves with the popularity of original shows like Stranger Things and The Crown. While those shows are beloved by viewers of all ages, at least one of Netflix's newest releases is much more controversial – and based on the latest shareholder letter from the streaming service, Netflix could soon experience serious issues if they decide to pattern upcoming releases after that particular series.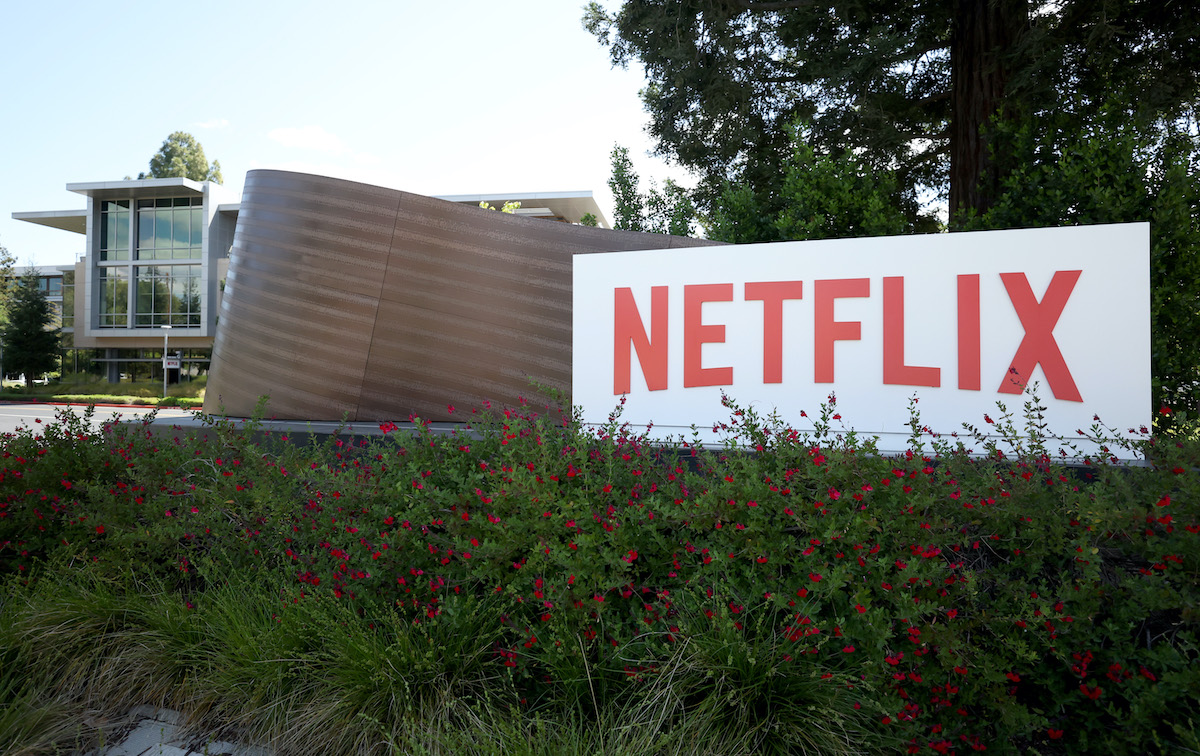 What did Netflix reveal in their new shareholder letter?
On April 19, Netflix released its latest shareholder letter, detailing plans for new releases and dishing on viewership and revenue. In the early portion of the letter, Netflix notes that the coronavirus (COVID-19) pandemic changed the way that people consume content, acknowledging that Netflix isn't "growing revenue" as fast as the platform would like. The platform does have some plans in place to improve revenue, mostly by "doubling down on story development and creative excellence," as noted on page three of the letter.
The letter goes on to cite recent shows like Bridgerton and Inventing Anna, both partnerships with Shonda Rhimes, noting that the latter got about 512 million viewing hours. While Netflix uses Inventing Anna as an example of "continuous improvement" in content on their side, for fans, Inventing Anna isn't such a clear-cut example of quality programming. 
Fans didn't have a lot of love for 'Inventing Anna'
Inventing Anna is a miniseries developed and produced by Shonda Rhimes, based on the true story of Anna Sorokin, a woman who was able to convince legions of wealthy New York City socialities that she was a German heiress. The series dropped on Netflix in February 2022 and immediately started earning buzz. However, not all of the talk was good – and many critics slammed the show for various reasons.
The Rotten Tomatoes Audience Score for Inventing Anna is only 34%, a rather underwhelming percentage for a show that Netflix is hailing as flagship programming. A sampling of reviews from viewers on the site reveals that many found lead actor Julia Garner's accent off-putting and unconvincing, while others found issues with the "flimsy" plot. One user on the site wrote "the story behind this show is interesting however the main character's fake accent is AWFUL, making this really difficult to watch," while another detailed "Probably should have been done in fewer episodes. Very slow-moving. I was bored by episode 3."
Netflix will need to prioritize quality in upcoming releases
Certainly, Inventing Anna drew in a lot of viewers, so Netflix isn't wrong in its assessment of the miniseries as one of the biggest original shows in recent years. However, with the audience response to the show being very mixed, it might not be a good idea for the platform to base future programs on the format and structure of Inventing Anna.
Netflix is poised to experience some "wins" in the coming months, with a new season of Stranger Things set to drop on the platform in the summer, and a new Shonda Rhimes series dubbed The Residence, coming sometime in late 2022 or early 2023, according to PopSugar. 
With competition continuously heating up from other streaming platforms – notably, hot newer streaming services such as HBO Max – Netflix will need to carefully monitor audience response to upcoming programs, and not just rely on viewer numbers.
Source: Read Full Article