Is Garcelle leaving RHOBH?
Garcelle Beauvais from The Real Housewives of Beverly Hills has been in tears and caught up in the drama. But she was also pushed to the point of breaking down, which likely leaves her wondering if doing the show is worth it. She recently admitted she wasn't sure if she'd return. But cast member Eboni K. Williams from The Real Housewives of New York City can likely understand why she isn't sure, sharing that Beauvais was pushed to the point of breakdown.
Is Garcelle leaving 'RHOBH'?
Beauvais recently didn't rule out leaving the show when she addressed the question during a red carpet event. "I'm on the fence," she told ET. Her response about being on the fence comes only days after previously telling Radar Online she had no plans to leave. "That's the plan," she said. "The plan is to go back, so… YES!"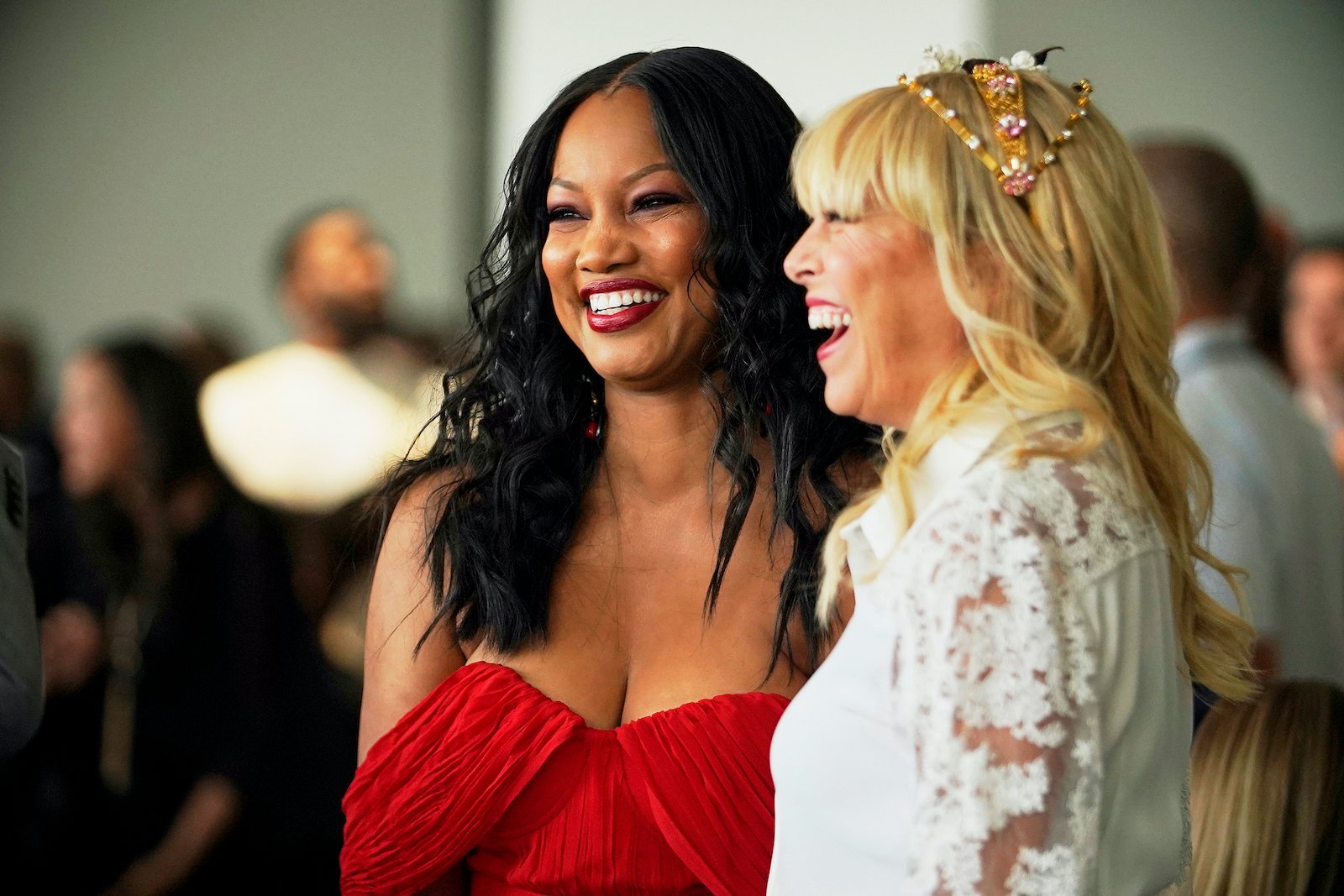 She admitted to both news outlets that the reunion will be intense. "Four parts!" she revealed. "I was shocked, too. I mean, it was a long-a** — oops! A long day! Long day. … You know, Andy Cohen really went in, and I know some people on social media were saying, 'Is he going to be too soft?' I really feel like he asked the questions that people want to know from all of us, especially though from Erika. There were a lot."  So did Beauvais change her mind between interviews or is she playing the long game?
Garcelle Beauvais was pushed to a breakdown, Eboni K. Williams says
Williams said she can personally understand any anxiety Beauvais may have experienced on the show. As the first Black cast member on RHONY, she could identify with the moment when Beauvais became so overwhelmed with emotion she broke down. "I think a good example of what I'm talking about is what we just saw in this week's episode of The Real Housewives of Beverly Hills, right?" Williams said on the Behind the Velvet Rope with David Yontef podcast.
Williams was referring to the dinner party where Beauvais ended up in tears trying to explain where she was coming from as a Black woman. And it took her breaking down for the other women to connect with her emotion. "Garcelle, you know, it was really, in my opinion, pushed to the brink of emotional breakdown, right?" Williams observed. "And only when she got to a place of emotional breakdown shedding tears of pain and frustration, did you even see a little bit of an opening from some of her classmates to fully see her. And it read to me like there was some sense of like she almost had to be pushed."
Garcelle Beauvais was pushed into 'emotional submission' on 'RHOBH'
"Garcelle had to be pushed into emotional submission," Williams continued. "It was as if she had to be broken in emotionally around how otherized she has felt as a Black woman amongst this room. And I think that's a tragedy, right? I think it's a real sad commentary on how irresponsible most, all of us are as American people. And our ability to sit as adults. And sit in full embrace of each other's identities and authenticity."
"It was very difficult for me to watch that scene because I know that feeling," she said. "I live it every day just like Garcelle does too."
"And to see the reaction from some of her castmates," she added. "Even Kyle [Richards]. I appreciate Kyle's point of view and her lived experience. Cause that's all we all have is our own lived experiences. And Kyle says, you know, I have noticed it. Because Garcelle was like, have y'all not noticed how absolutely difficult this is for me? And how hard I'm trying to quote fit in? Kyle admits, which I appreciate it, I've noticed it. And I've chosen not to say anything. And you could see the instant of Garcelle's frustration. Which is, if you don't say anything, it doesn't count really. Your silence is not helping. The looking away of the difficult thing only makes it worse."
So is Garcelle leaving RHOBH? Especially after being pushed to the point of breakdown?  From the recent interviews, it appears it is still a possibility.
Source: Read Full Article