For 10 seasons, My 600-Lb Life has followed the medical journeys of countless people weighing over 600 pounds. The show highlights the struggles of undergoing high-risk gastric bypass surgery. The show also features the courage, will, and emotional strength it takes to commit to such a high-level weight loss journey. Learn how to get on My 600-Lb Life.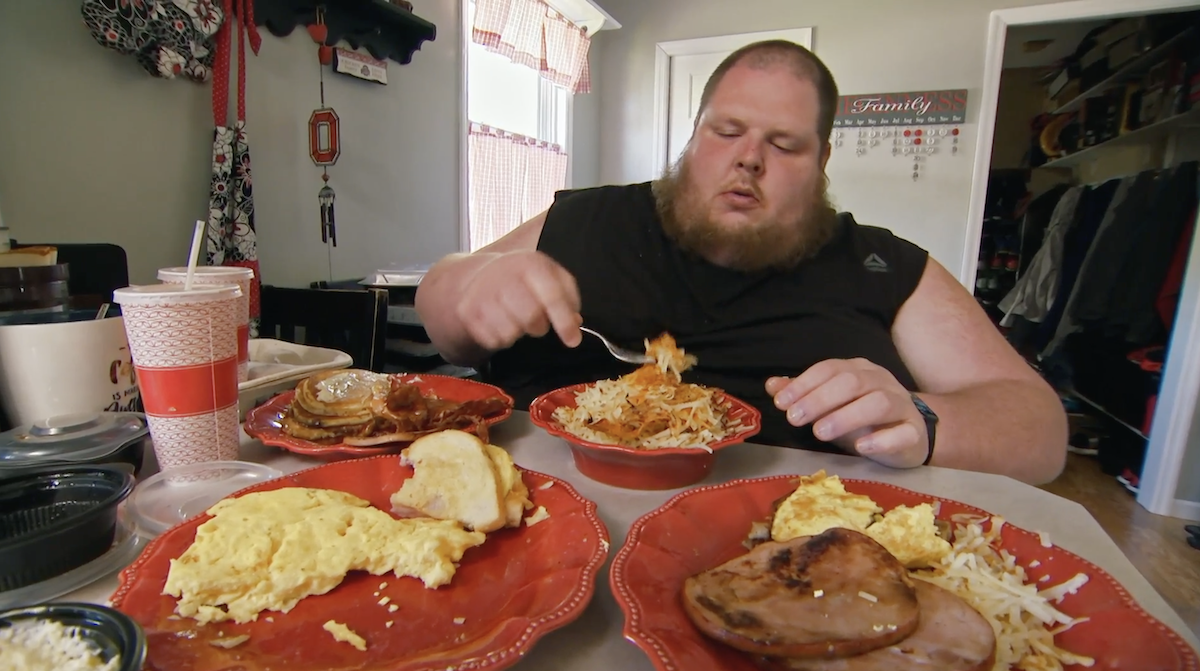 How to get on 'My 600-Lb Life'
Since 2012, My 600-Lb Life has featured countless cast members. But how did the cast land spots on the show? They responded to a casting call. When the show searches for cast members, it shares a national casting call. According to a past call posted on Auditions Free, the casting call asks, "Are you or someone you know struggling with extreme weight and ready to make a life change?"
The casting call then shares more details about the show. It highlights that each episode follows the lives of people suffering from obesity. The casting call notes that My 600-Lb Life cast members are "courageous" and committed to taking the steps required to "change their world forever."
Interested candidates are asked to share their name, age, height, weight, city, state, phone number, and a brief description of their story to [email protected]
'My 600-Lb Life' Season 10 episodes mysteriously lowered the weight requirement to 500 pounds
The casting call also states, "My 600-Lb Life is currently searching for individuals weighing 500 pounds or more who are ready to embark on a year-long journey to regain their health."
Did you catch that? The casting call is searching for people who weigh 500 pounds or more. Although older casting calls could not be found, fans claim that the weight requirement dropped 100 pounds from 600 to 500 pounds in recent years.
Explanations for the weight drop have not been shared. However, the most practical reason could be related to casting. The show may have struggled to find more cast members who weighed 600 pounds and above, so they lowered the weight to 500 pounds.
Interested candidates must also be willing to travel to or live near Houston, Texas. Houston is where My 600-Lb Life physician, Dr. Younan Nowzaradan (Dr. Now), is located. Participants visit Dr. Now's office for appointments and surgery.
'My 600-Lb Life' deaths remembered
Although My 600-Lb Life has aired for 10 seasons, there are risks to being on the show. If approved by Dr. Now, cast members undergo gastric bypass surgery. Dr. Now is famous for not turning down any patients. However, patients must follow the Dr. Now diet before he'll approve them for gastric bypass surgery. Like all surgeries, gastric bypass comes with some potential complications. These complications include blood clots, internal bleeding, and infection. Anastomosis is another risk. Anastomosis results when a new connection in your intestines and stomach, created during the surgery, doesn't heal properly and begins to leak.
Unfortunately, there have been several My 600-Lb Life deaths since the show started. However, many of the causes of death have not been directly linked to gastric bypass surgeries.
Source: Read Full Article