Day 12 of the Tokyo Olympics saw skateboarder Sky Brown became the youngest British Olympian ever to win a medal.
The 13-year-old claimed a brilliant bronze but it was host nation Japan who took gold and silver through Sakura Yosozumi and Kokona Hiraki. The 12-year-old silver medallist Hiraki is also the youngest individual to win an Olympic medal in 85 years.
Elsewhere there was more sailing for Great Britain with Hannah Mills becoming the most successful female Olympic sailor in history by winning gold with Eilidh McIntyre in the women's 470 class in Tokyo.
There was disappointment in the boxing ring, however, with both Ben Whittaker and Frazer Clarke falling short. Whittaker was powerless to stop Arlen Lopez charge to men's light-heavyweight gold while Clarke's bid to become the third successive Briton to reach the men's super-heavyweight final was ended after he was stopped on cuts by top seed Bakhodir Jalolov.
In the athletics, Sydney McLaughlin set a world record in the women's 400m hurdles with her US compatriot Dalilah Muhammad taking the second spot winning silver. Later, 17-year-old American sprint sensation Erriyon Knighton will take on a fast field in the final of the men's 200m while Katarina Johnson-Thompson will continue her bid to add an Olympic gold to her world title in the heptathlon.
Recommended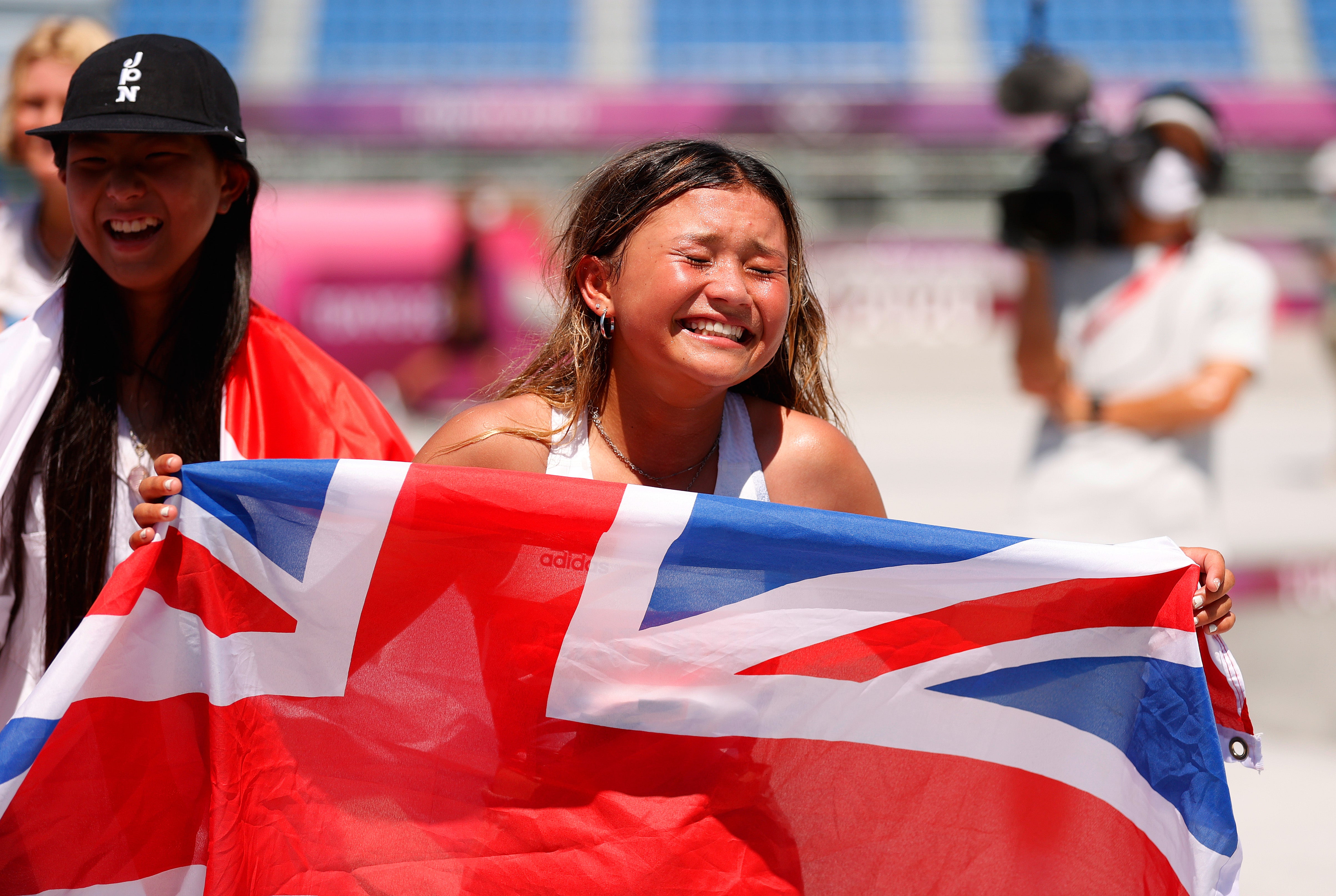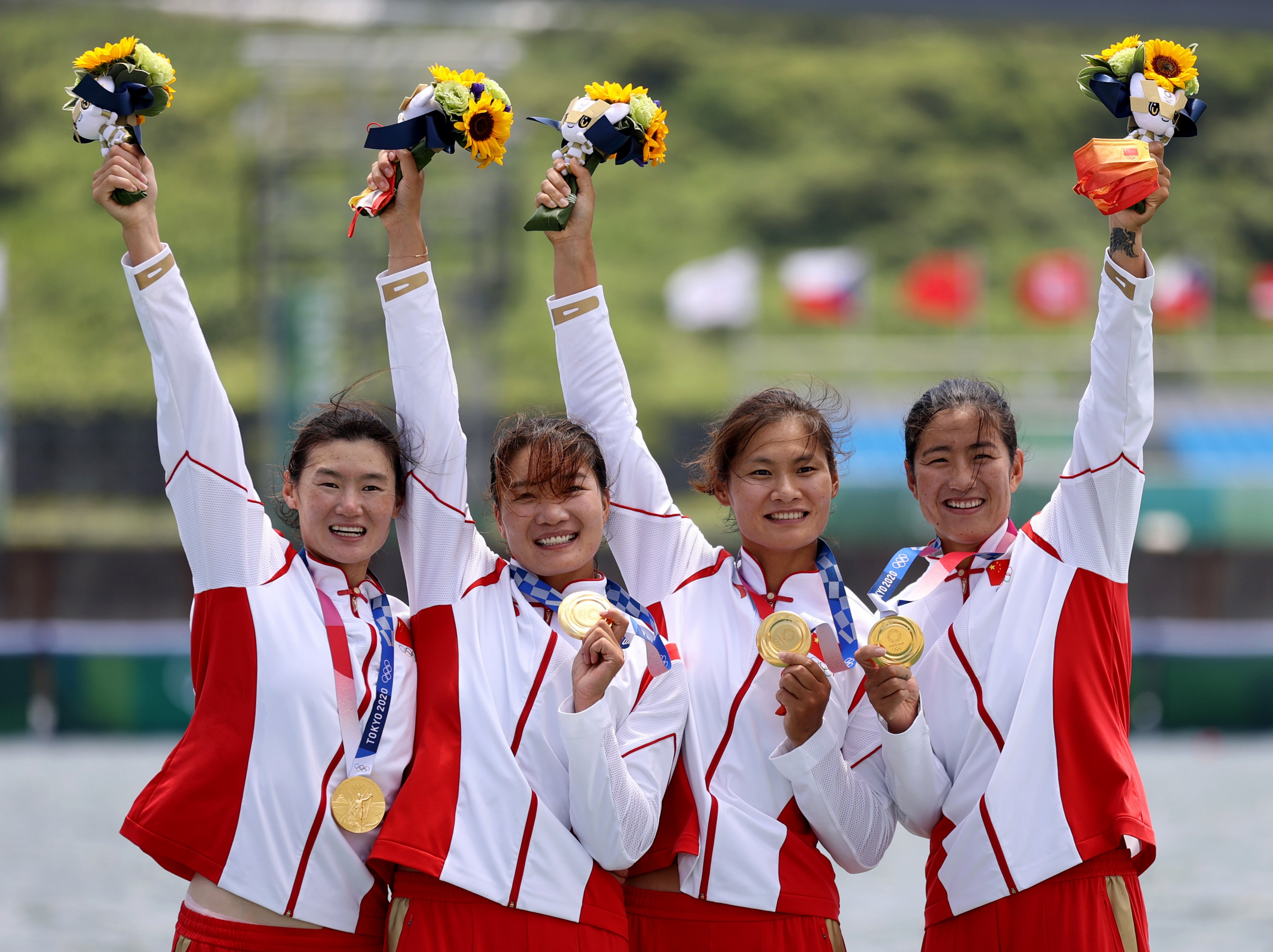 Tokyo Olympics: Jack Carlin through to men's sprint quarter-final
There was almost a hefty collision on the formation lap, but Jack Carlin is safely through to the quarter-finals of the men's sprint after easing past Malaysia's Muhammad Sahrom.
Carlin seemed to be cut off by Sahrom as he ducked down to take the inside line ahead of the bell – but the collision was avoided and Carlin was able to make it round to the line unscathed and ahead by 0.132 seconds.
Jason Kenny will be competing in the eighth heat against Japan's Yuta Wakimoto very shortly.
Tokyo Olympics: Italy defeat Denmark with world record time in men's pursuit final
In a brilliant final, it's Italy who have become the new kings of the men's team pursuit after defeating world champions Denmark in the gold medal race, setting a new world record with a time of 3:42.032.
Italy, who also broke the world record in the semi-final, were led by the phenomenal Filippo Ganna as they beat Denmark to the line by 0.166 seconds.
In the bronze medal race, Australia claimed a place on the podium after New Zealand's race fell apart following a crash midway through the race.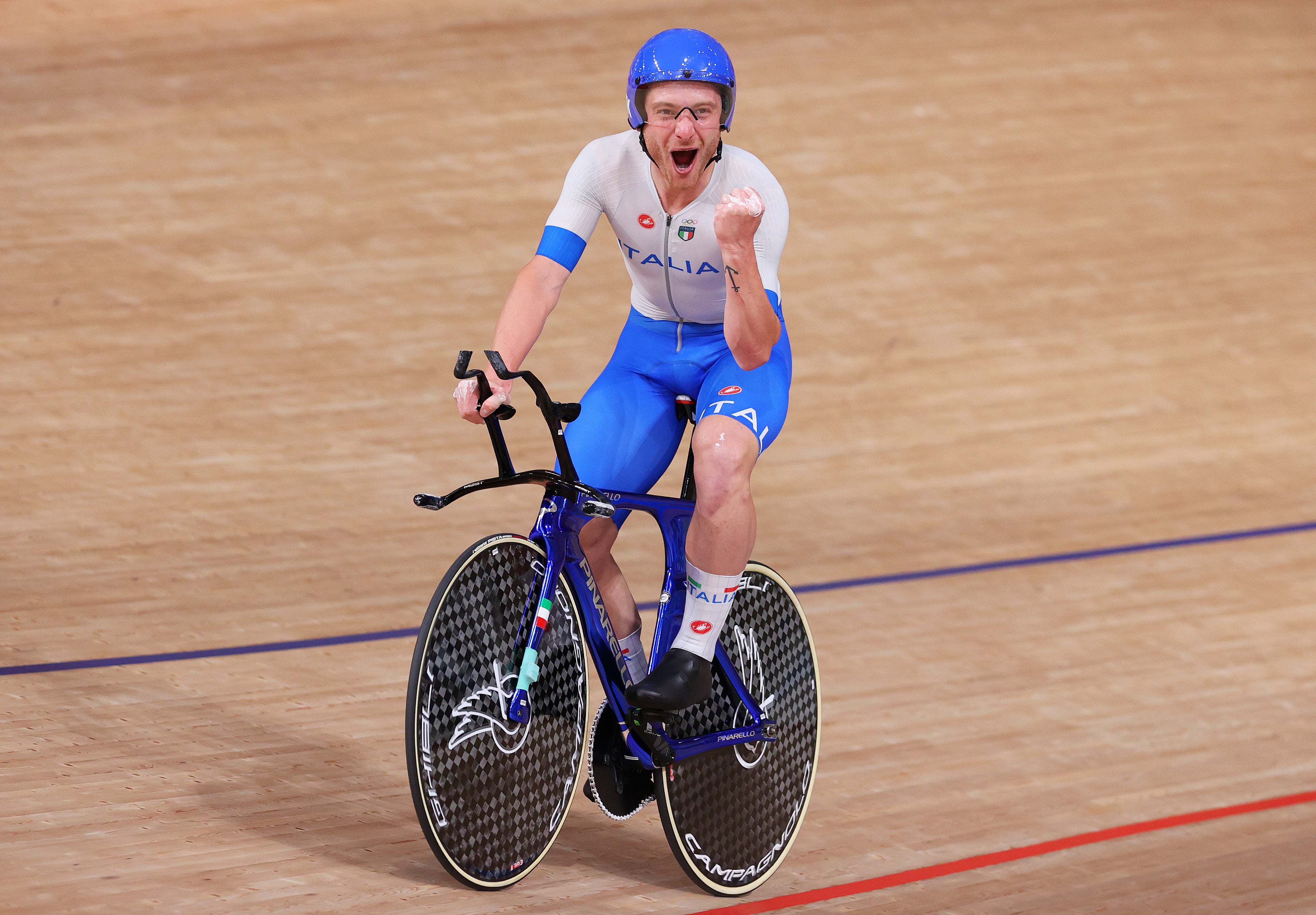 Tokyo Olympics: Sky Brown's final flourish creates history
Sky Brown left it late. Twice she had failed to land the same high-tariff trick, a [checks notes] kickflip indy, and twice her run had ended with a slide down into the bowl on her knees. But with her final attempt she nailed it, and this time she slid across the floor with joy and maybe a little relief too.
It would be enough for bronze after the last to go, the favourite Misugu Okamoto, slipped at the end of her medal-threatening run, and aged 13 years and 20 days it made Brown Britain's youngest ever Olympic medalist. "I'm so stoked!" she said, beaming with the medal hanging around her neck. "I can't believe it. It was like a dream."
She was joined on the podium by 12-year-old Kokona Hiraki who won silver to become the youngest Olympic medallist of any nation for 85 years, and gold-winning Sakura Yosozumi, the first Olympic champion of women's park skateboarding who seemed positively ancient at 19.
Lawrence Ostlere reports from Tokyo: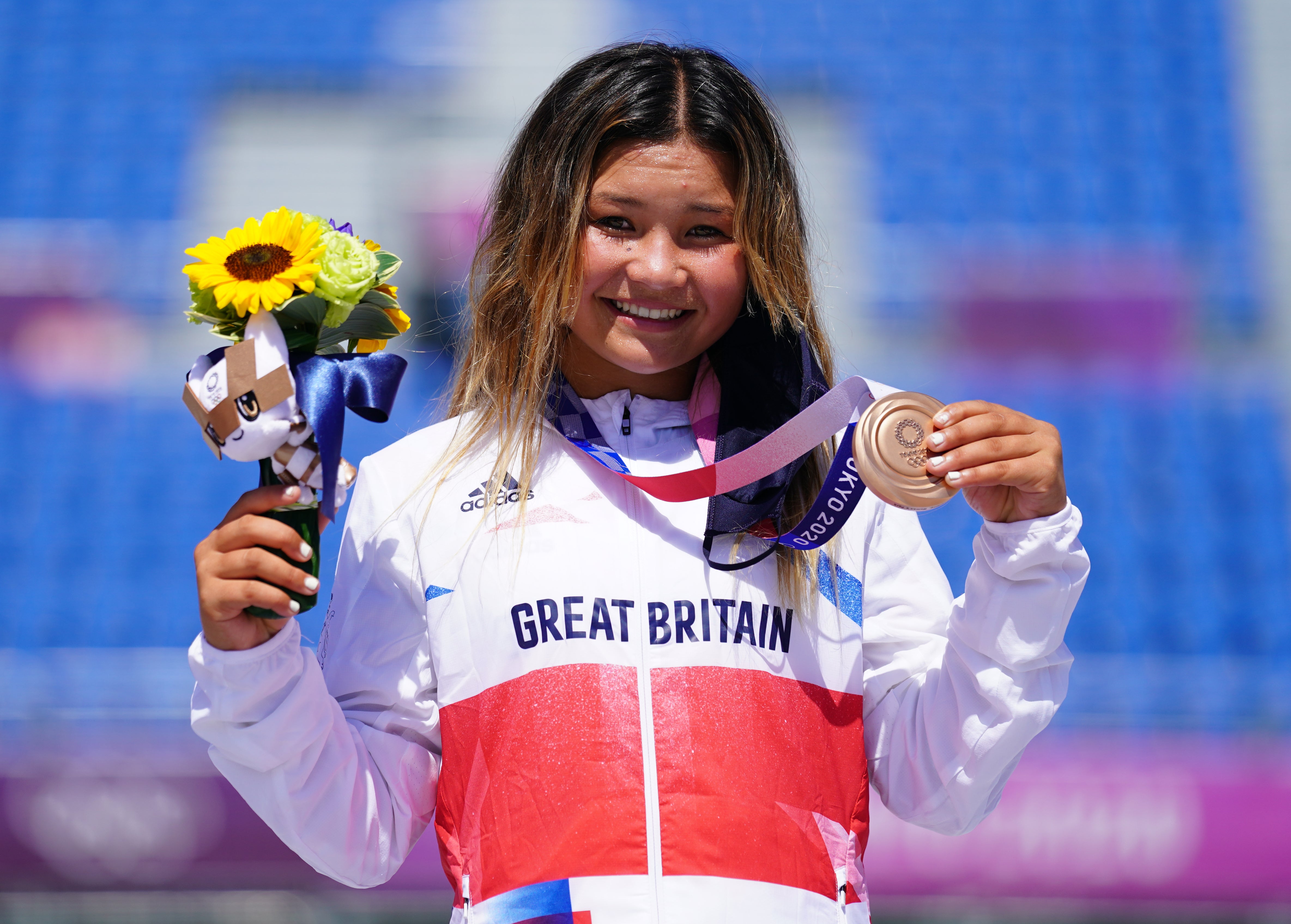 Sky Brown's final flourish creates history with skateboarding bronze aged 13
Brown fell on her first two runs in the park event final leaving it to her third and final attempt to make a clean run and clinch bronze, and becomes Britain's youngest ever Olympic medalist
Tokyo Olympics: Whittaker, Clarke lick wounds as GB clinch marvellous boxing legacy
It ended in tears for Ben Whittaker when he lost a split decision in the light-heavyweight final to yet another Cuban, Arlen Lopez, on Wednesday in Tokyo.
It was simply a fight too far for Whittaker, his fifth of the tournament, and he left the ring in tears; Lopez dropped to his knees in relief. Lopez won gold in Rio, but he could have lost against Whittaker.
A few minutes before Whittaker there was a bloody exit for Frazer Clarke in his super-heavyweight semi-final against Bakhodir Jalolov, who is understandably known as the big Uzbek.
Steve Bunce reports on a historic boxing performance from Team GB in Tokyo: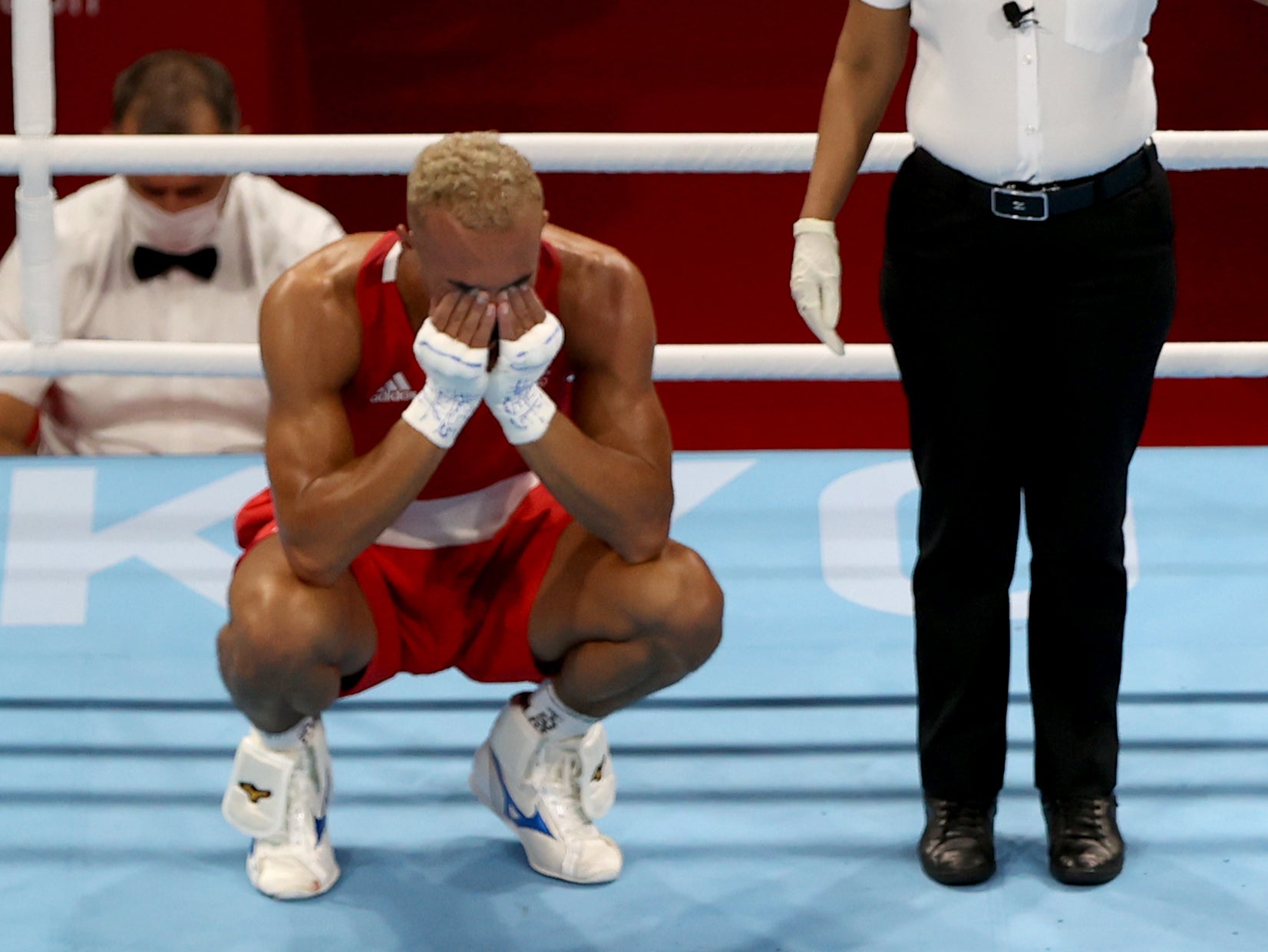 Ben Whittaker and Frazer Clarke lick wounds as Great Britain clinch marvellous Tokyo 2020 legacy
The Wolverhampton star fell short in the gold medal fight to the slick Cuban Arlen Lopez, as the big Uzbek Bakhodir Jalolov proved too much for Team GB's boxing captain
Tokyo Olympics: Katy Marchant through to keirin quarter-finals
After she was relegated from her first heat, Katy Marchant has won her repechage to qualify for the quarter-finals and keep her women's keirin medal hopes alive.
Marchant will compete in the last eight tomorrow morning and could potentially contend for a medal later in the day.
In the men's team pursuit, Great Britain have finished seventh overall after defeating Switzerland with a time of 3:45.636. That's Great Britain's fastest ever time in the event, which is quite extraordinary given their success in the men's team pursuit.
GB had won the previous three gold medals in the event but a new champion will be crowned when world champions Denmark take on Italy in the gold medal race shortly.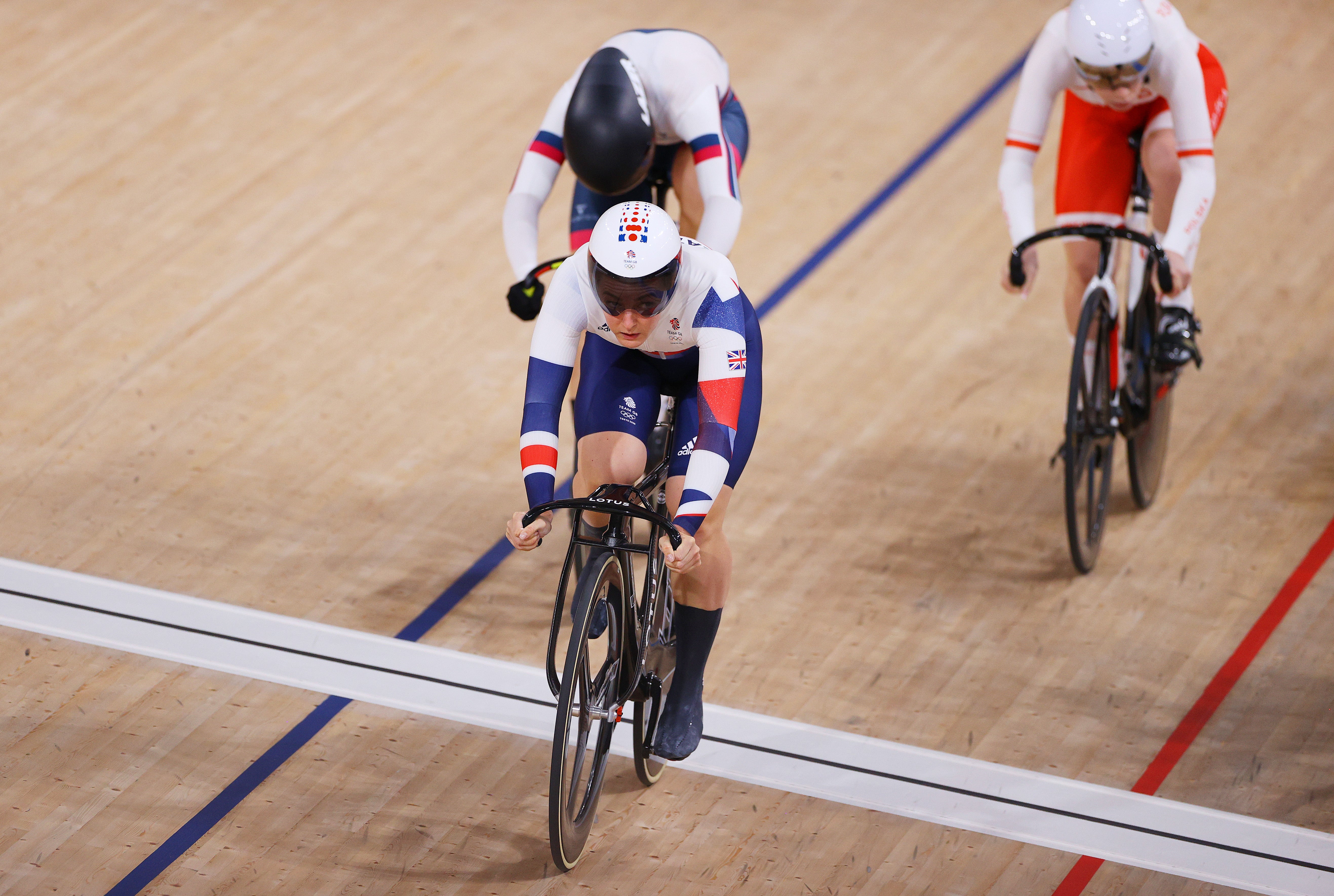 Tokyo Olympics: Alice Dearing reacts after marathon swimming race
Great Britain's Alice Dearing said she was "disappointed" but "proud" after finishing 19th in the women's marathon swimming race.
Dearing was making her Olympic debut and became the first black female swimmer to represent Great Britain at a Games.
Afterwards, an emotional Dearing told the BBC: "I'm really disappointed with that, I'm not going to lie. I've put a lot of work into that over the past four years to even get here… It's only three years to Paris and I've got a lot more to give and a lot more to learn. I'm definitely not done. I'm going to go home, take my time, get over it, and come back stronger next year.
"I almost quit swimming in 2017 so it's been a long journey over the past four years to even get here. Being here and having this opportunity is something I never thought I would have. I'm proud that I made it here but I am disappointed of my result.
"[On being the first black female swimmer to represent GB] I really hope this makes a difference. I really hope people look at this and think it's doable for anyone out there. It's tough, it's hard but if you have to learn to swim 25 metres or swim in the Olympics, I just want people to know it's open and available to everybody."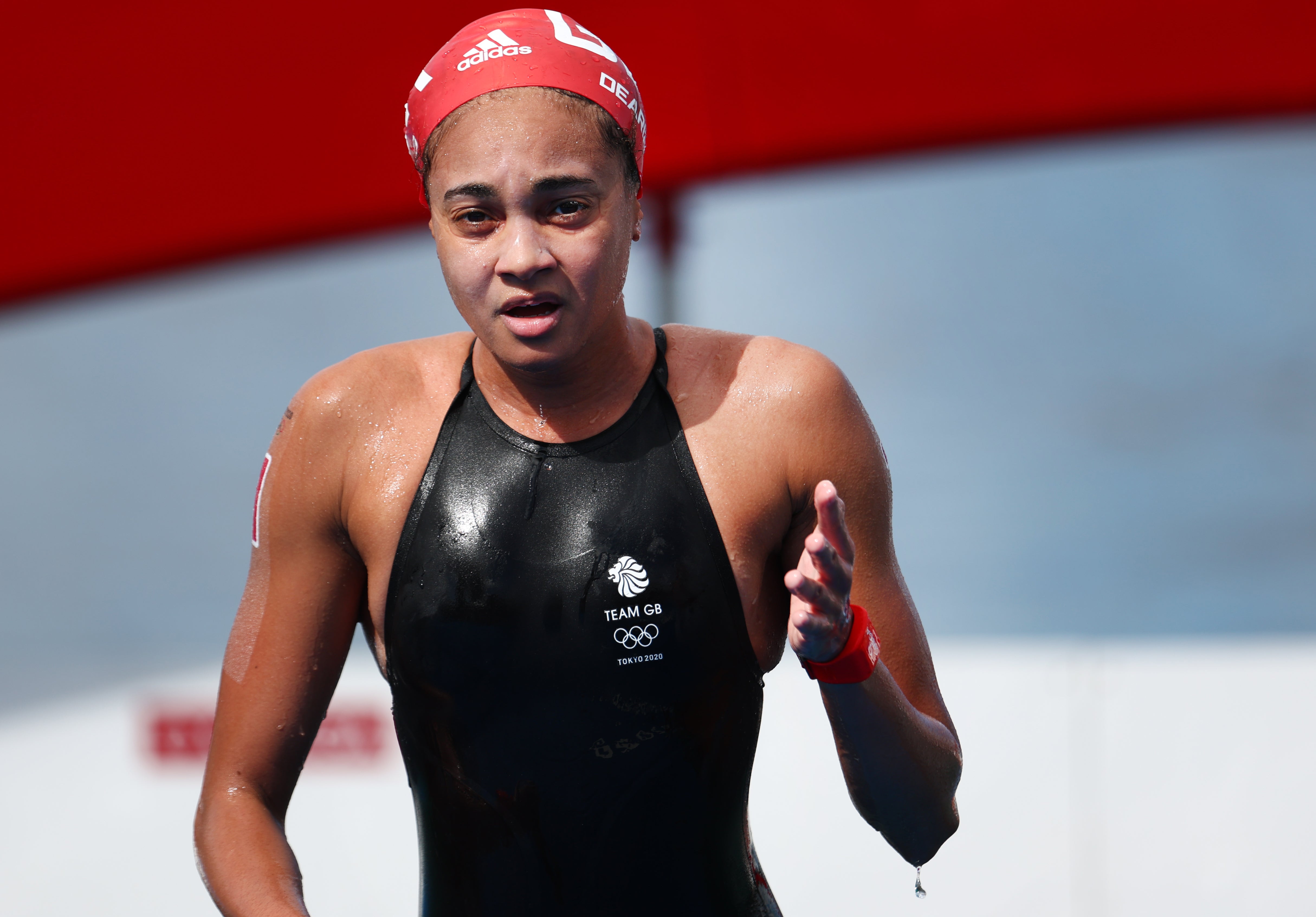 Tokyo Olympics: Shauna Coxsey in sport climbing qualification
The inaugural Olympics women's sport climbing competition is underway, with Great Britain represented by Shauna Coxsey in Tokyo.
In the first of three combined events, Coxsey finished 16th out of 20 in the speed climbing heats – but it is in the bouldering and lead climbing in which the 28-year-old will look to shine.
Coxsey has finished third and fourth in bouldering at the world championships, so she will be relying on those disciplines to secure her a spot in Friday's combined final.
Tokyo Olympics: GB defeated by Netherlands in hockey semi-final
There will be no repeat of the gold medal won in Rio after Great Britain's women's hockey team were thrashed 5-1 by the Netherlands in the semi-finals.
Great Britain, who defeated the Netherlands to win gold five years ago, will go for bronze against either Argentina or India on Friday.
Hannah Martin said: "We're disappointed. We wanted to keep it tight for as long as we could but unfortunately those two goals came in quick succession. We knew we could bring it back, but it wasn't to be today.
"I think there wasn't enough sustained pressure, we knew if we could keep getting at them then they would go in, but we just didn't quite do that today. I'm bitterly disappointed but we'll come out fighting for that bronze medal.
Goalkeeper Maddie Hinch added: "We need to look at what we got wrong today but also believe that we're still a good side and that there's a reason we're fighting for a medal here – we haven't done that by luck.
"We just need to believe that we'll come home with it and not overthink this too much, they're an unbelievable side who will punish you if you get things wrong. It's a learning step and it wasn't our day today."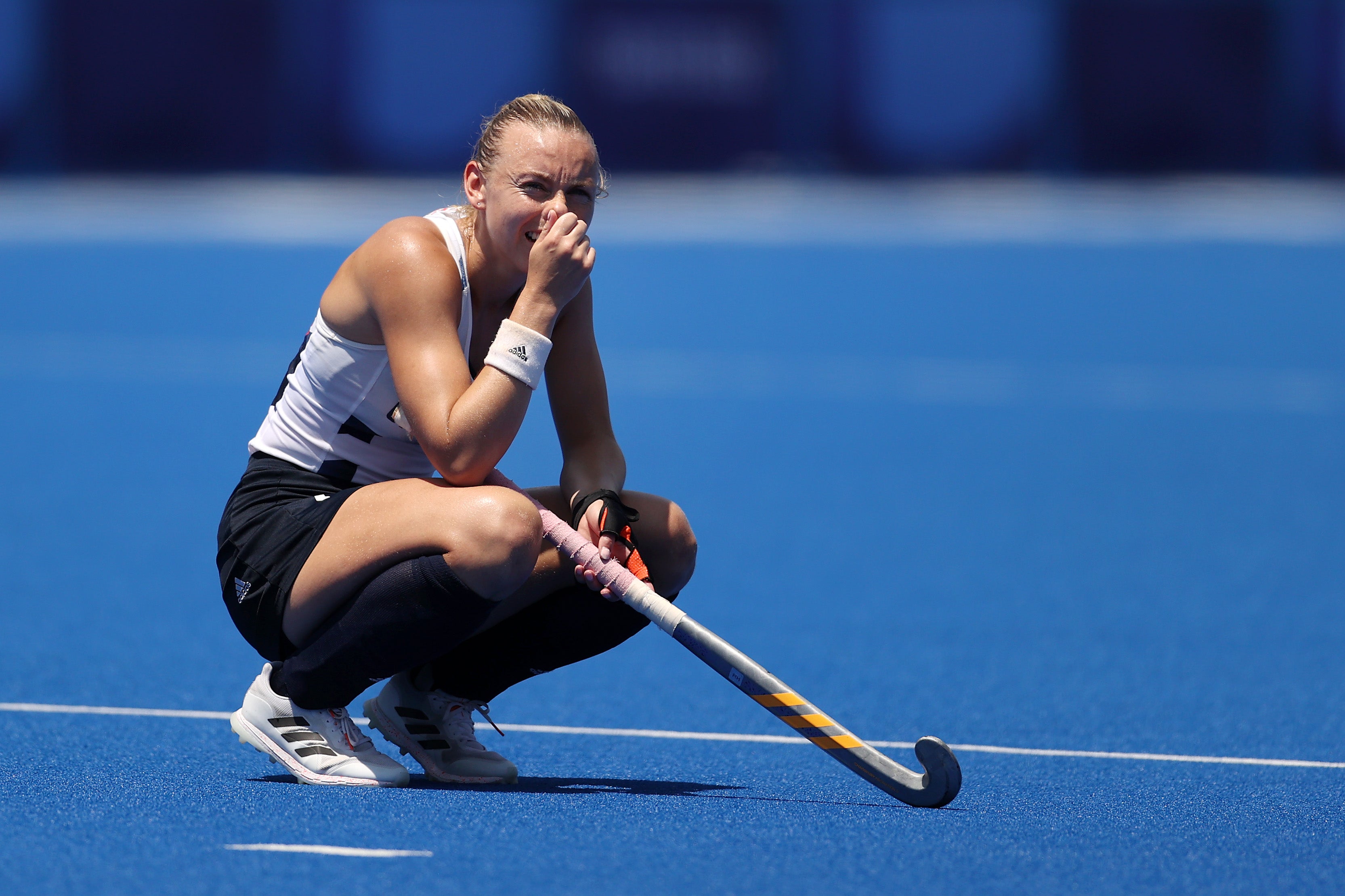 Tokyo Olympics: Jason Kenny, Jack Carlin through in men's sprint
It's a packed morning of cycling at the Izu velodrome, particularly in the men's sprint with the first and second rounds taking place in the individual competition.
Jason Kenny has won his first round matchup against Malaysia's Azizulhasni Awang, but it was a close one with the six-time Olympic champion just edging his opponent to the line.
Jack Carlin is also through after beating Australia's Nathan Hart to the line by 0.3 seconds. Both GB men will compete in the round of 16 later today.
In the women's keirin, Katy Archibald missed out on qualification for the quarter-finals after she was relegated from her heat.
Tokyo Olympics: GB's sailing gold confirmed after protest dismissed
Hannah Mills and Eilidh McIntyre ended up having a nervous wait after celebrating their gold medal in the women's 470 sailing class, after bronze medallists France launched a protest at the final result.
However, that protest has now been dismissed and the original results have been made official – so that confirms gold for Team GB.
Source: Read Full Article