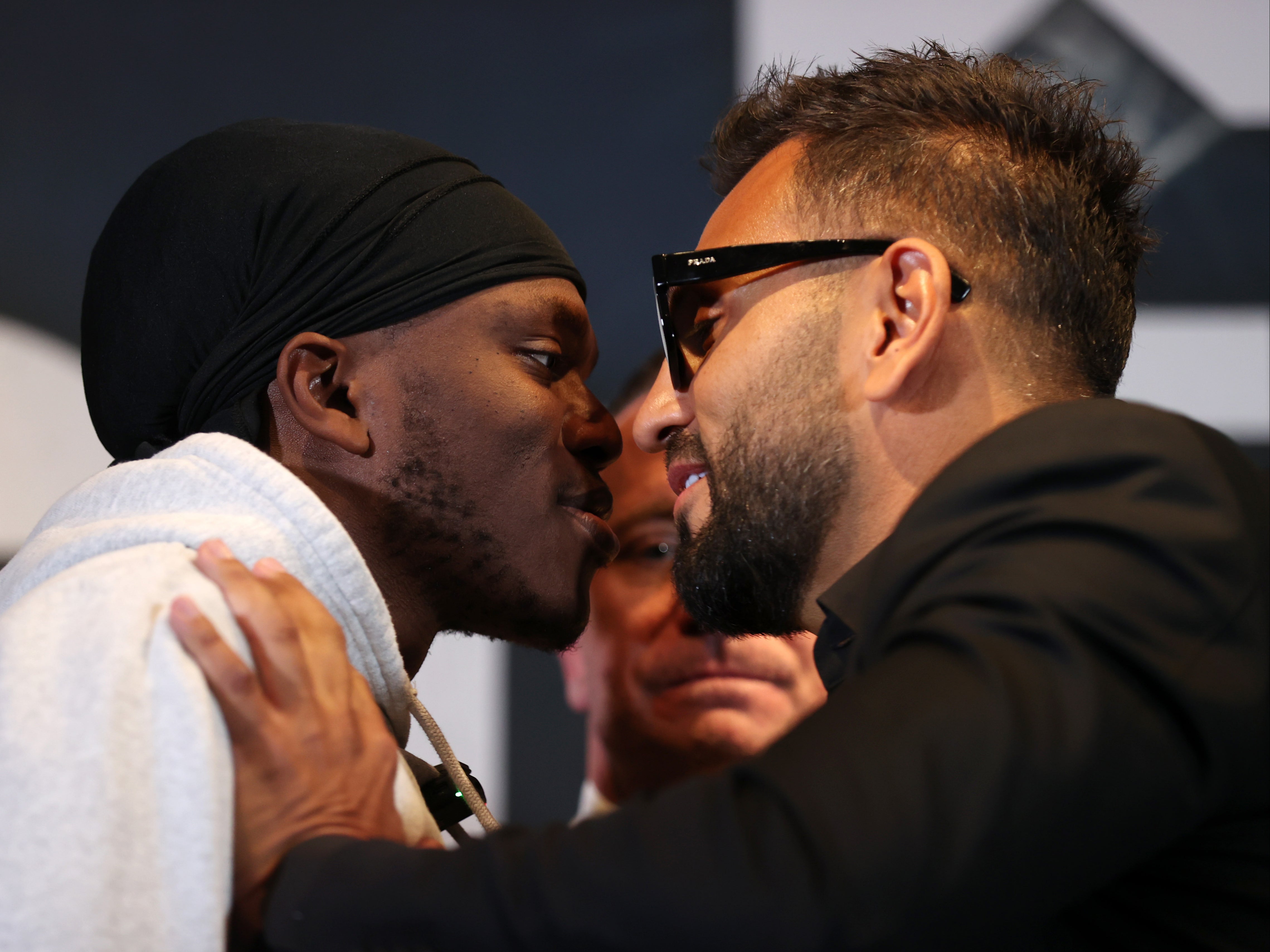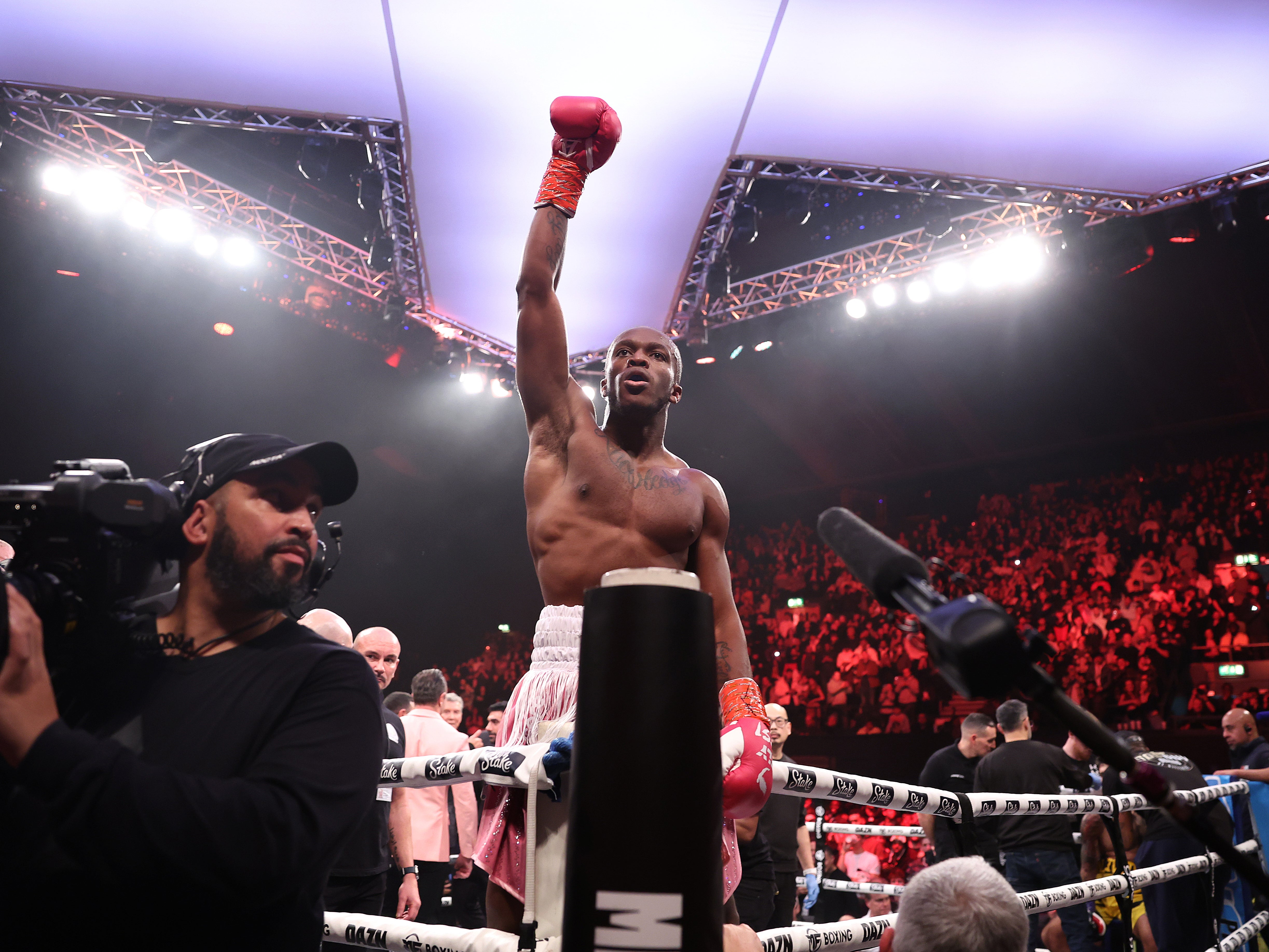 KSI vs Fournier LIVE: Who will KSI fight next?
KSI's next fight is not yet scheduled, but for some time he has been exchanging words with Jake Paul in hopes of arranging a bout.
KSI fought Logan Paul, Jake's older brother, to a draw in an amateur fight in 2018, before outpointing the American in a professional rematch a year later.
Logan Paul went on to fight boxing legend Floyd Mayweather in an exhibition contest in 2021, while Jake has been much more active – going 6-1 as a pro after stopping KSI's brother Deji in his amateur debut in 2018.
Last time out, in February, 26-year-old Paul suffered his first loss, a points defeat by Tommy Fury. The YouTube star is now set to box ex-UFC fighter Nate Diaz in August.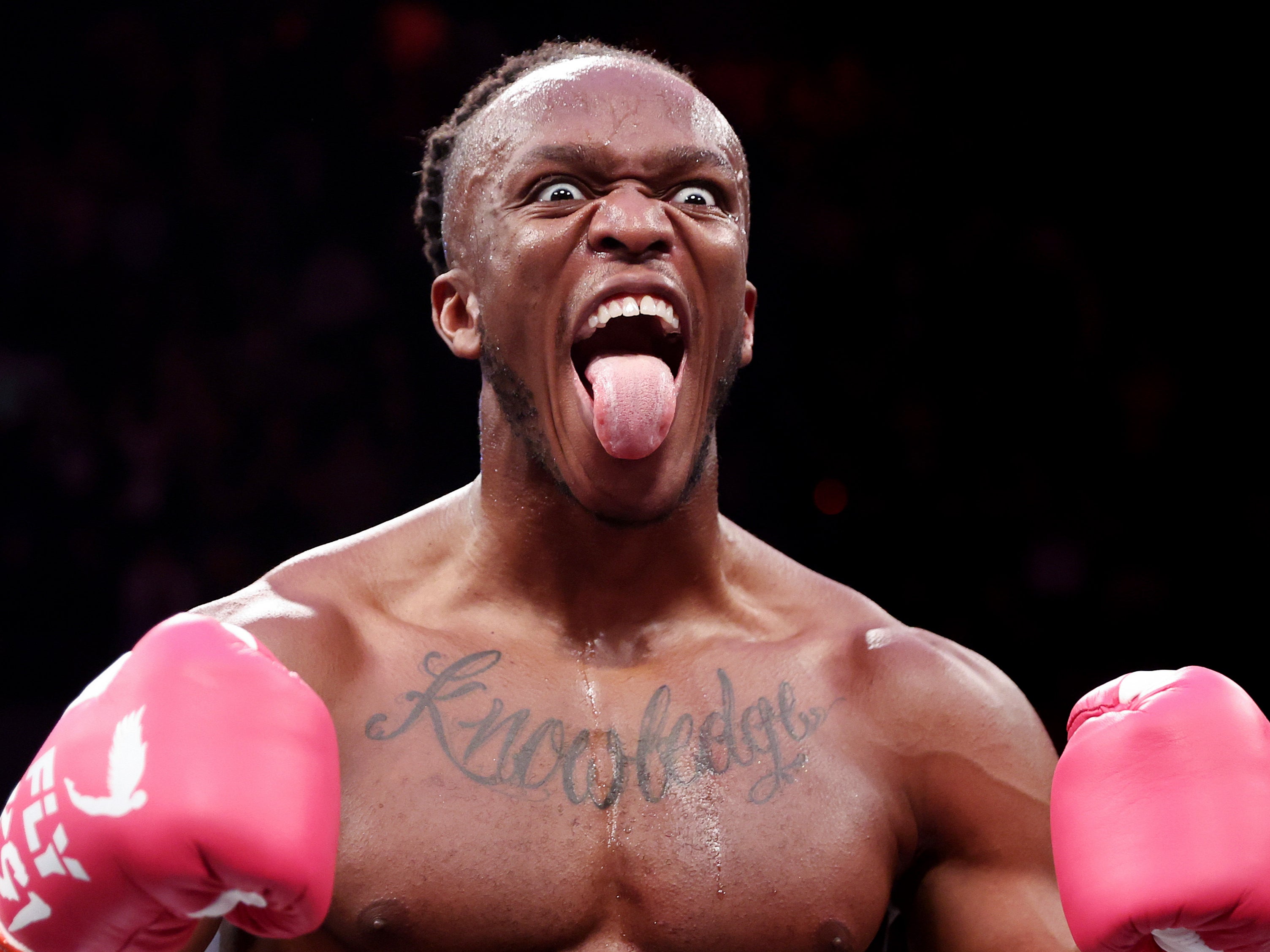 Who is KSI fighting after Joe Fournier?
All you need to know about this weekend's event
KSI vs Fournier LIVE: What time is the fight tonight?
The first fight is scheduled to begin at 7.15pm BST this evening (11.15am PT, 1.15pm CT, 2.15pm ET).
The main event between KSI and Joe Fournier is due at approximately 9.40pm BST (1.40pm PT, 3.40pm CT, 4.40pm ET).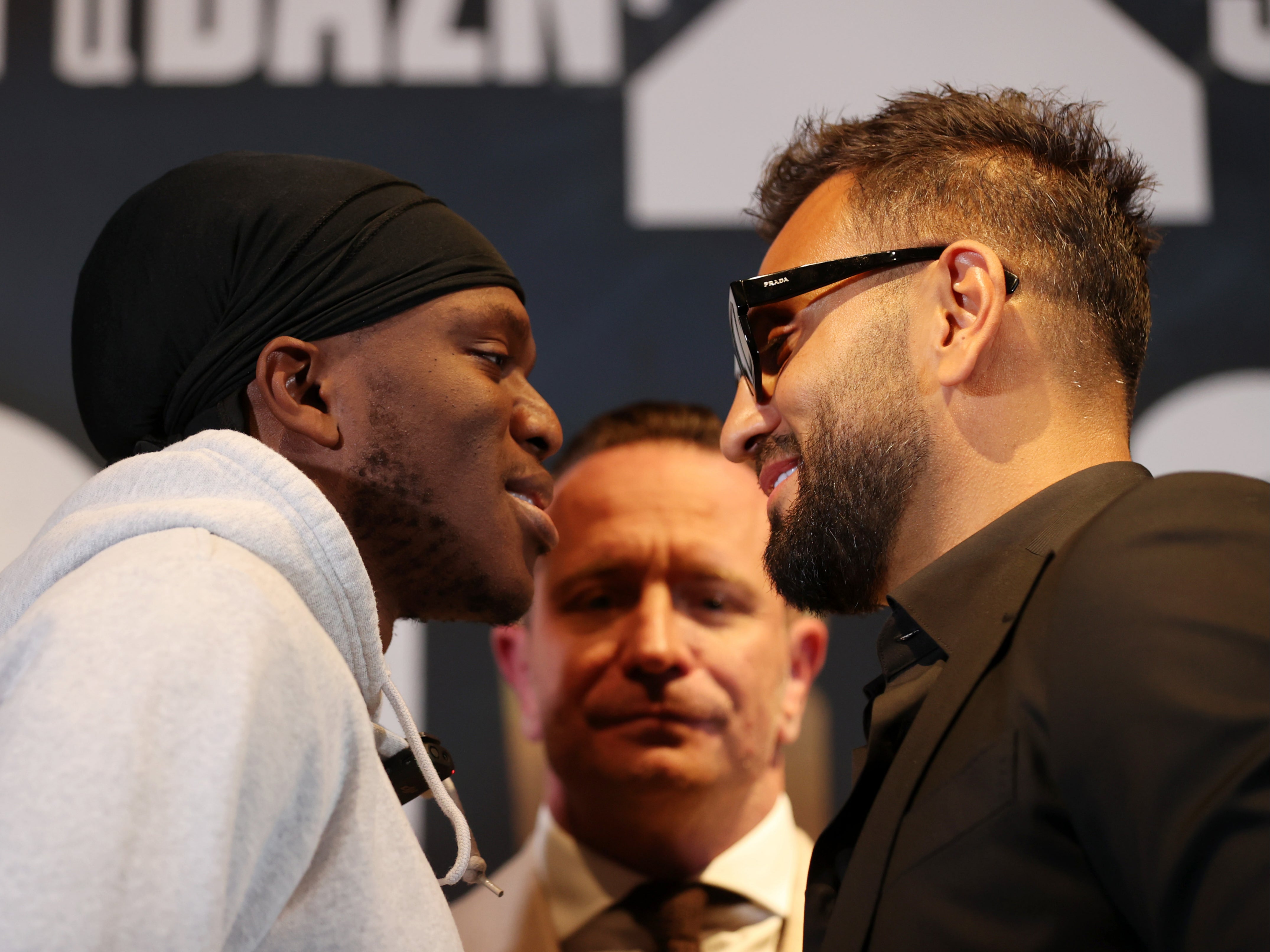 When is the KSI vs Fournier fight? Start time, undercard and more
All you need to know about this weekend's event
KSI vs Fournier LIVE: How to watch tonight's fight
Tonight's event will be available on Dazn pay-per-view, priced at £19 for existing subscribers.
New customers can purchase the event for £19, too, while receiving one month's access to the streaming platform.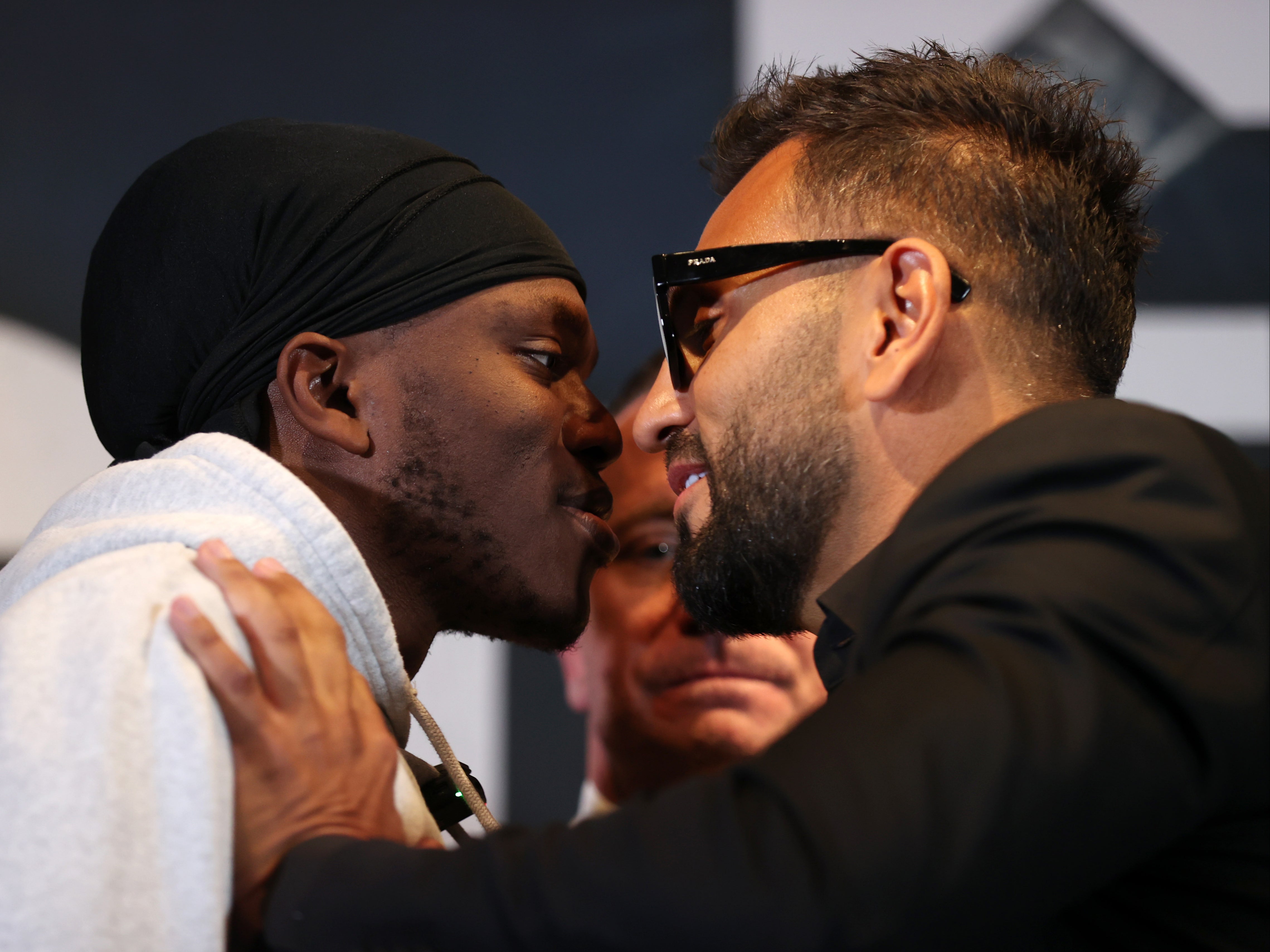 How to watch KSI vs Fournier online and on TV tonight
How to watch KSI vs Joe Fournier
KSI vs Fournier LIVE
YouTube star KSI will fight Joe Fournier in an exhibition boxing match tonight, with the pair squaring off at Wembley Arena in London.
KSI shot to fame by filming himself playing the football video game Fifa as a teenager, before venturing into rapping and eventually boxing. The Briton, 29, made his amateur boxing debut in 2018 when he fought Logan Paul to a draw, before beating his fellow YouTuber on points in a professional rematch in 2019.
KSI returned to the ring last summer, defeating two opponents on the same night, before stopping gamer FaZe Temperrr at Wembley Arena in January.
Meanwhile, 40-year-old Fournier is a British businessman with a 9-0 record in pro boxing, who fought David Haye in an exhibition bout in 2021 and lost on points.
Fournier goes head to head with KSI this evening in a main event in London, and we'll have live updates and results from the entire event, right here.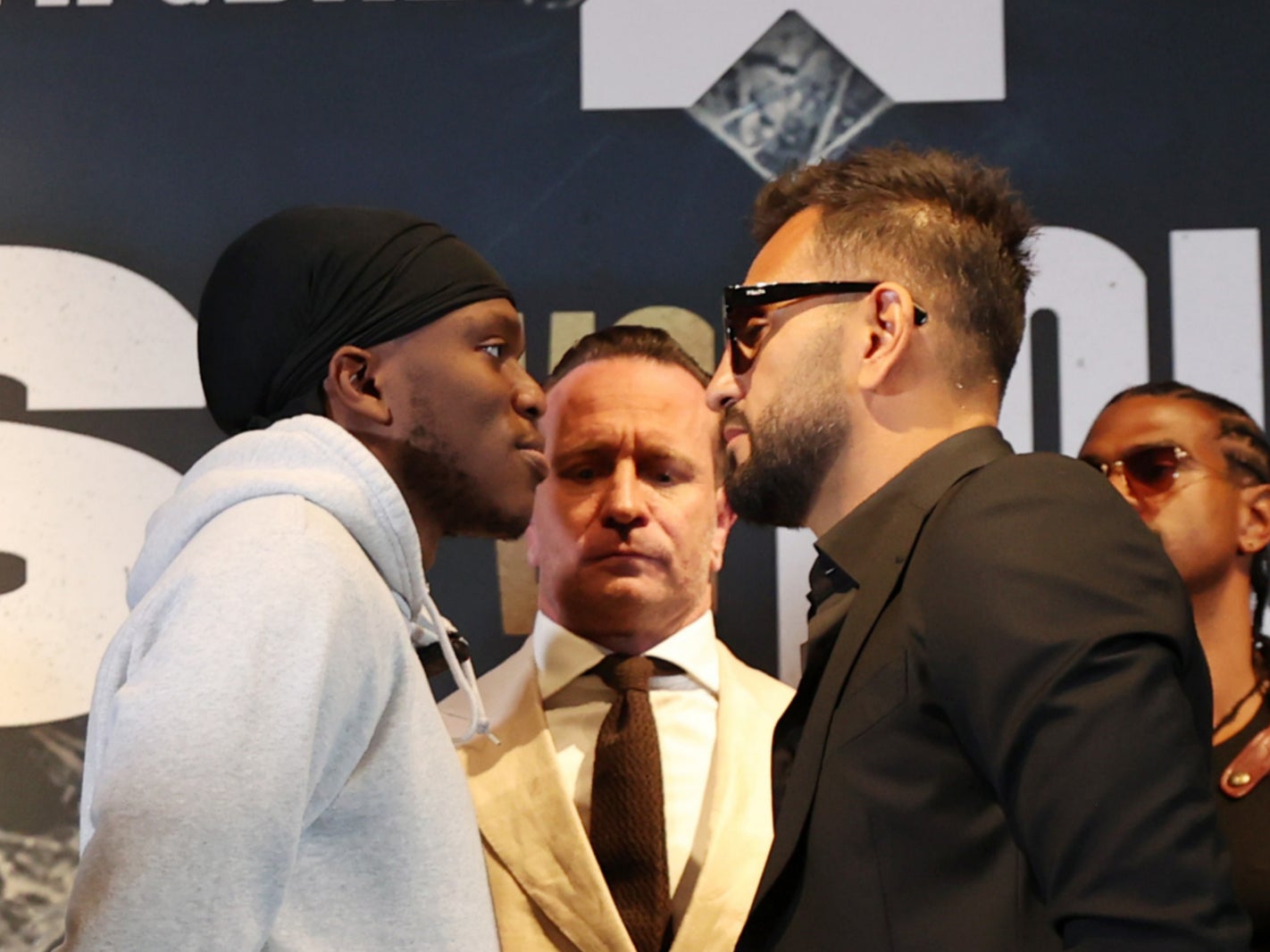 KSI faces off with Joe Fournier ahead of their boxing match
Source: Read Full Article