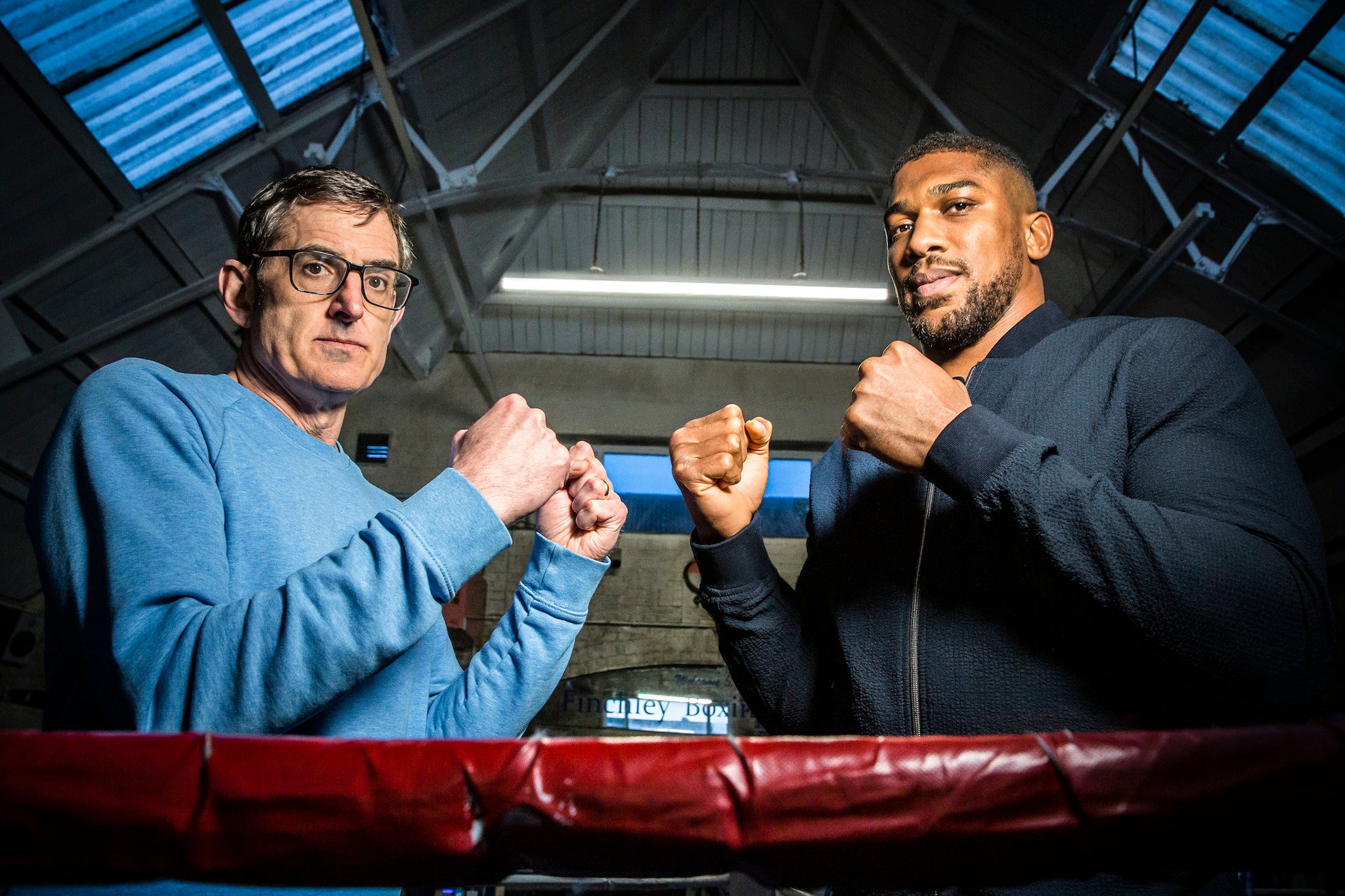 Theroux, left, and Joshua at Finchley & District Amateur Boxing Club
Later in the episode, the pair return to the subject, with Joshua saying: "Yeah, [money] plays a part, but I'm passionate. This is all I know, this is what I dedicate my life to.
"Do I want to get myself to the championship? I would love to. Am I gonna be smart in how I get there? Yeah. Do I know a lot more about boxing than I used to? A hundred per cent. Am I still trying to improve as a boxer? Yeah. 'How come he doesn't fight with the same passion that he used to?' Because I'm a better boxer than I was then."
Elsewhere in the episode, Joshua relives a fight he had with 'six guys' who attacked him in the street and discusses his drug habits as a teenager in London.
Joshua bounced back from his losses to Usyk by outpointing Jermaine Franklin in April. The Briton then knocked out Robert Helenius in August. Both fights took place at London's O2 Arena.
Louis Theroux Interviews: Anthony Joshua airs on BBC Two on Tuesday 7 November, starting at 9pm GMT.
Source: Read Full Article