The monochromatic trend is having a serious moment in the sun. Fashion girls are applying it to their style, interior decorators are posting it all over Instagram — even food stylists are giving it a go. Luckily, it couldn't be easier to create the look yourself in your home with a few DIY painting projects. All you need to do is choose your coordinating color palette from Sherwin-Williams, pick out the wall you want to paint, grab a few simple pieces of wood furniture, and you've transformed a room! Here's exactly how to pull off the project, with a few pro tips to help you on your way.
Pick Your Color Palette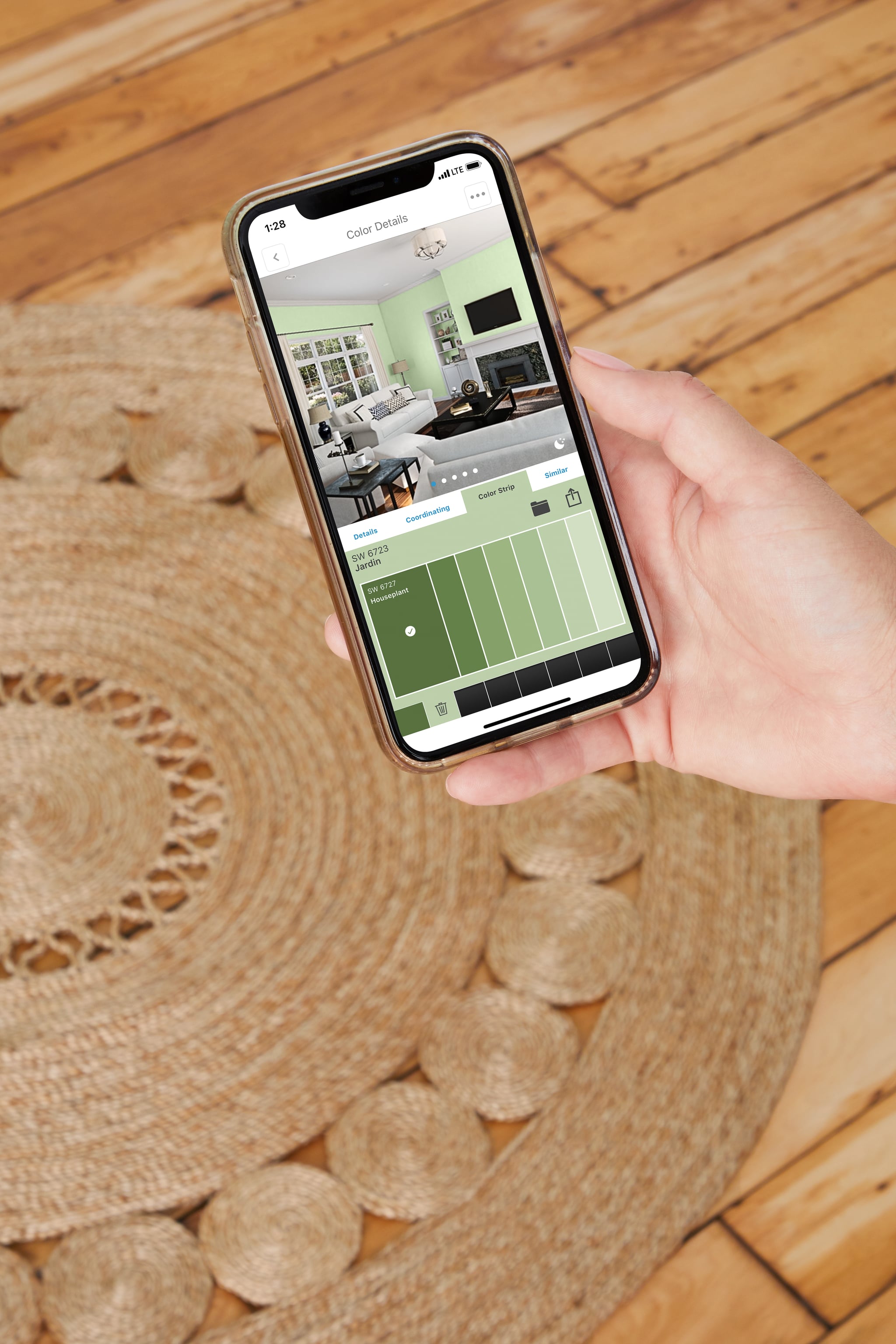 So you've got a color in mind — say, kelly green — but how do you know which other greens will compliment it? Just open your Sherwin-Williams ColorSnap® Visualizer app and start to explore colors. Search for a specific color name or browse by family (oranges, greens, blues, neutrals, etc.).
Once you choose a color (we started with Houseplant SW 6727), open the color details and you'll find the color strip. Choose a dark, medium, and light from the strip for your tone-on-tone project. For example, we went with Houseplant SW 6727, Pickle SW 6725, and Jardin SW 6723 from the same strip.
Prep Your Materials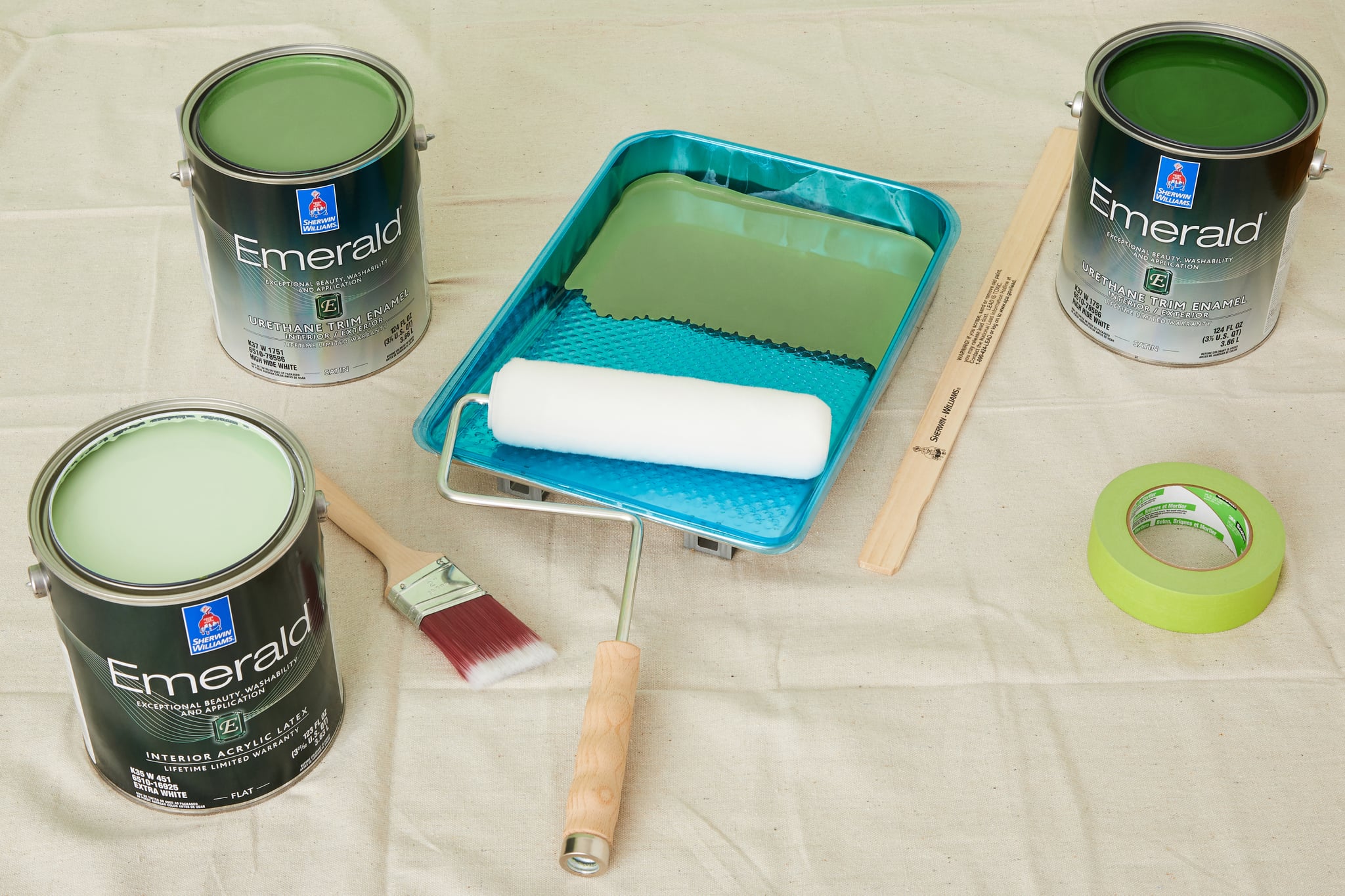 What you'll need:
2 gallons of Sherwin-Williams Emerald® Interior Paint in Jardin SW 6723
1 gallon of Sherwin-Williams Emerald® Trim Paint in Pickle SW 6725
1 gallon of Sherwin-Williams Emerald® Trim Paint in Houseplant SW 6727
1 gallon of Sherwin-Williams Extreme Bond™ Primer
3 drop cloths
Painter's tape
1 paint roller with 3 heads for different colors and primer
2 paint trays
1 small paintbrush
2 large paintbrushes
3 foam paintbrushes
1 sanding sponge or sand paper
1 mask to cover mouth and nose
Paint Your First Piece of Furniture the Darkest Color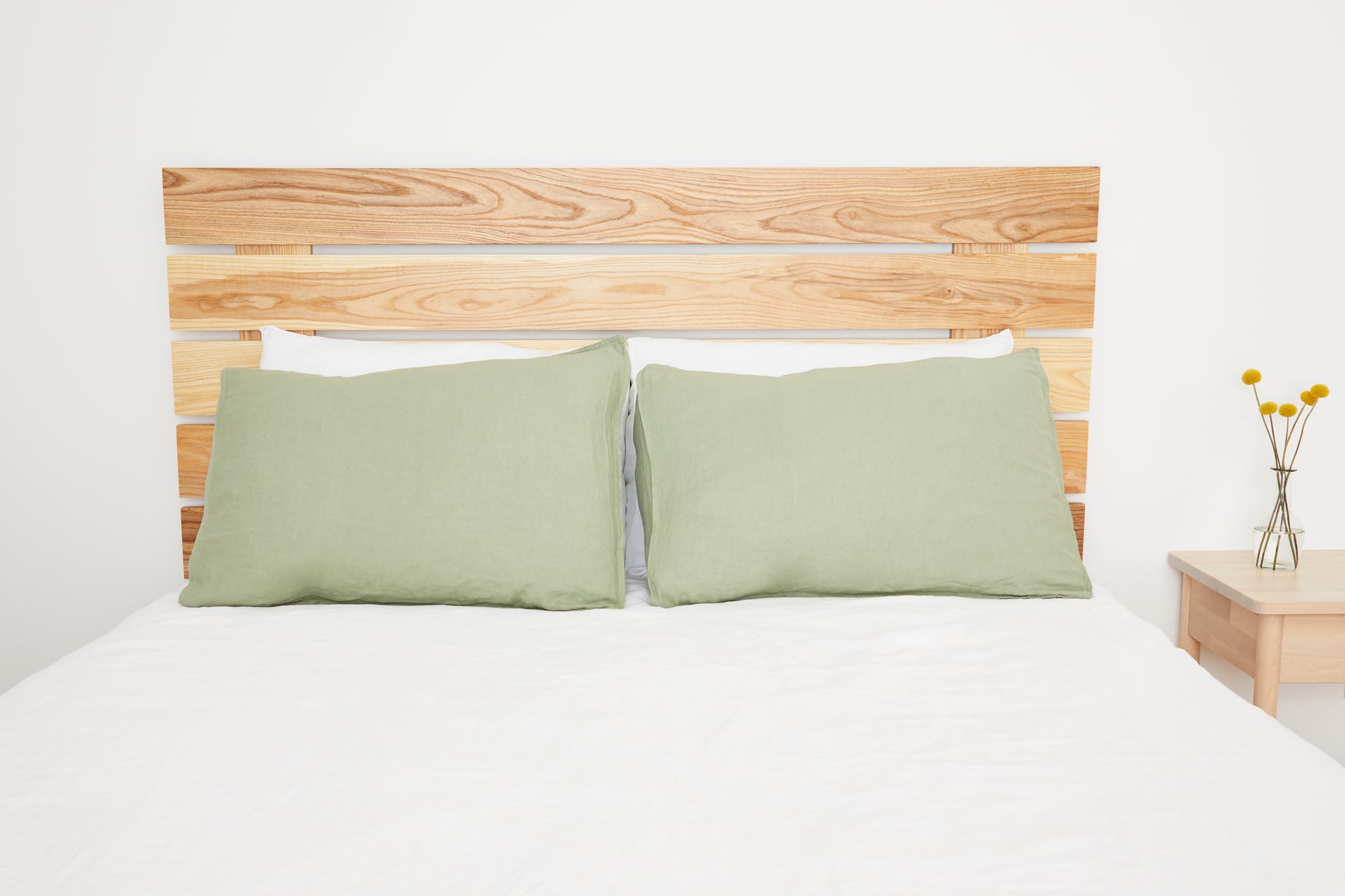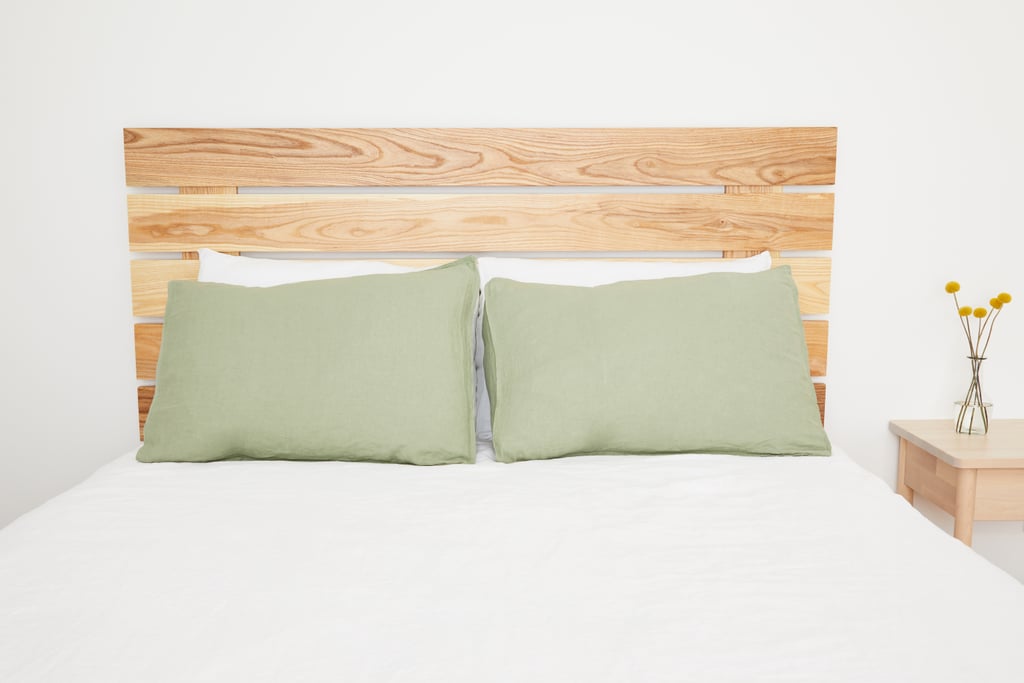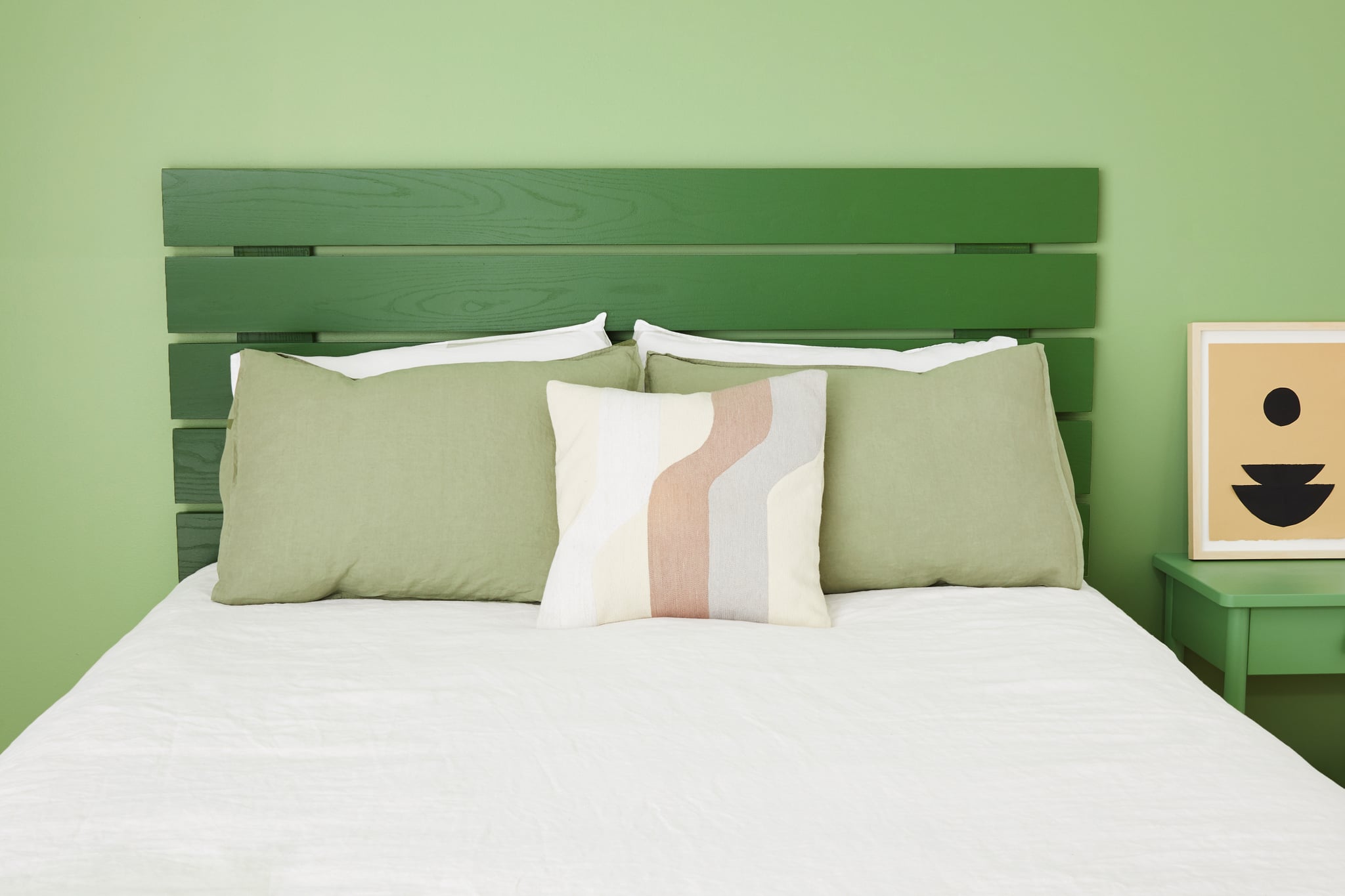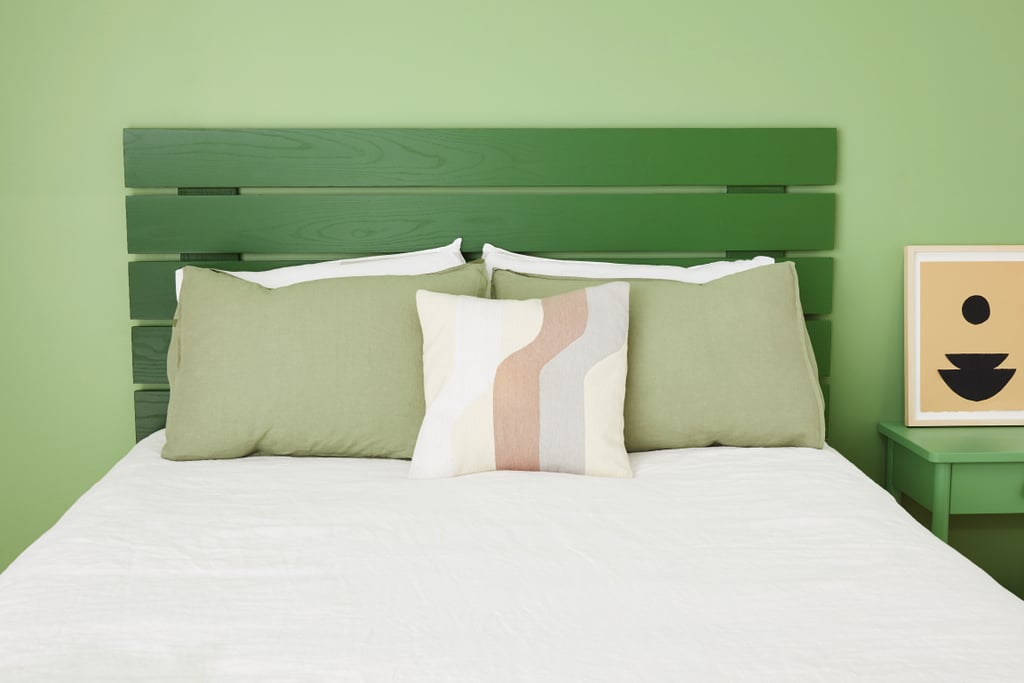 When choosing pieces of furniture to paint, it's best to buy them unfinished — basically just raw wood. Try to stay away from anything with a varnish or that's made out of a "faux" wood like particle board. Something like this wood headboard will do the trick perfectly.
Paint Your Second Piece of Furniture the Medium Color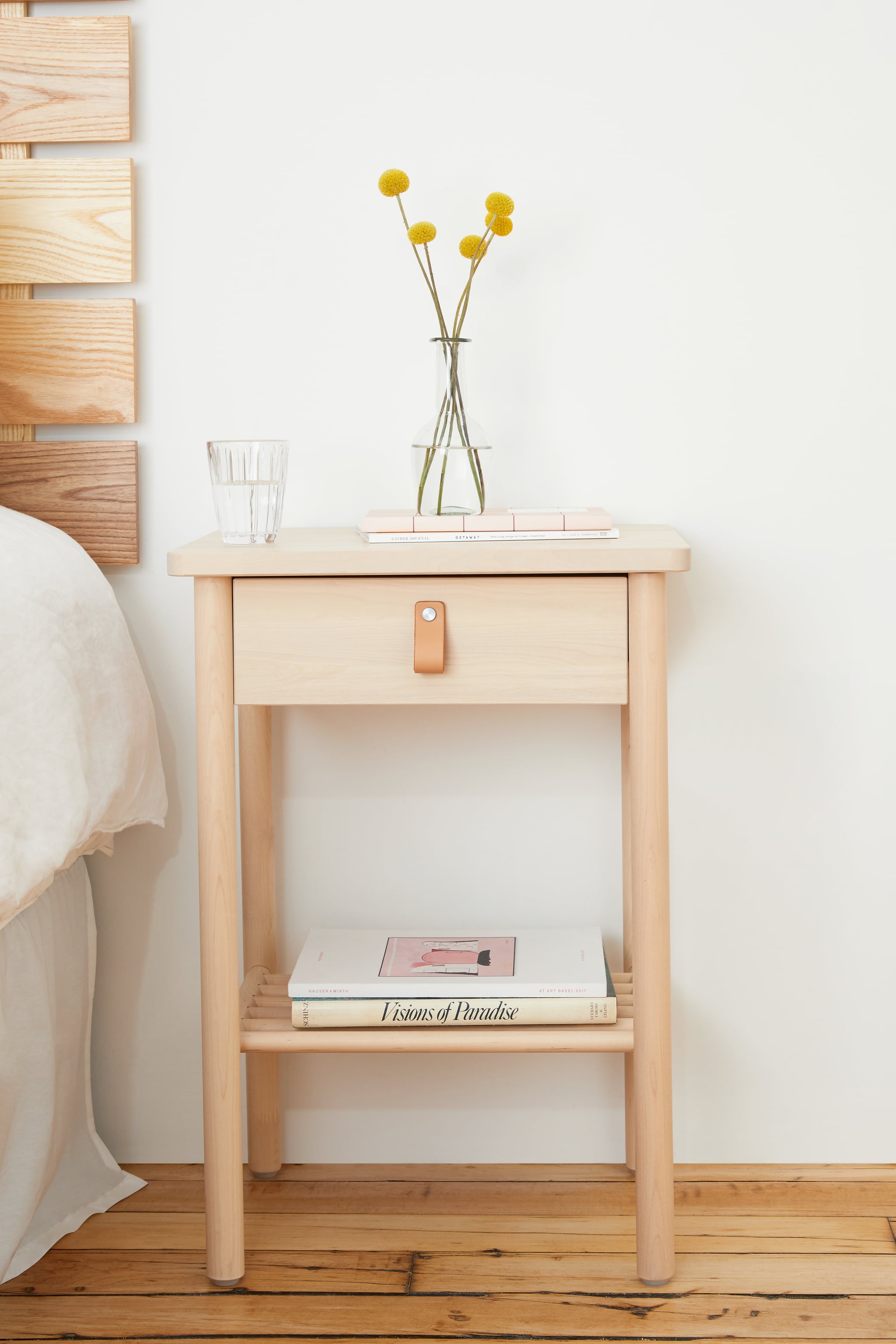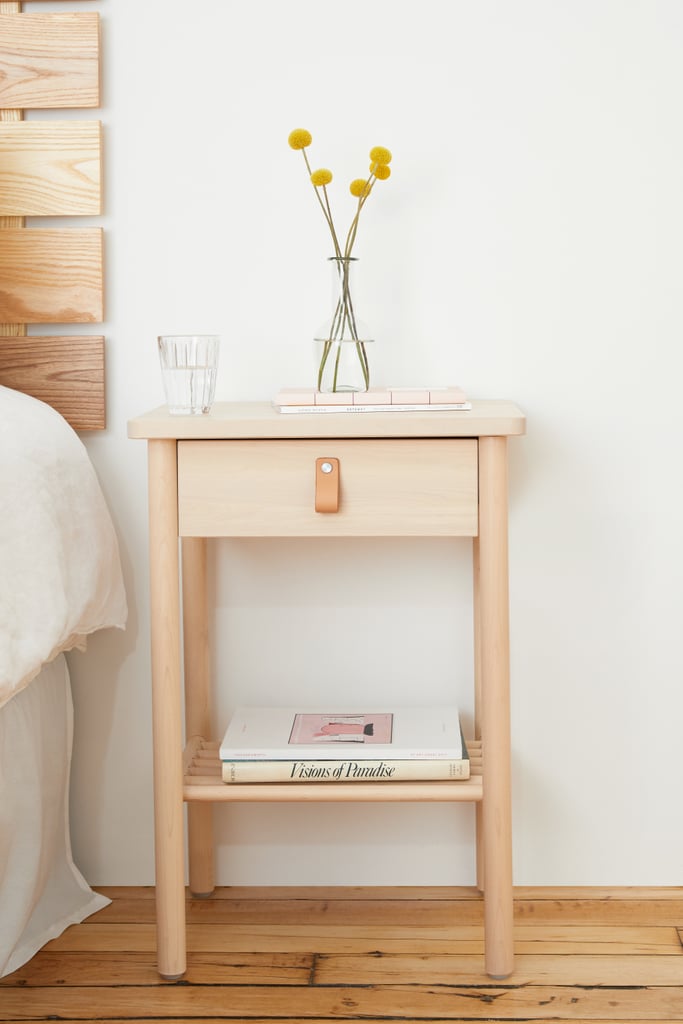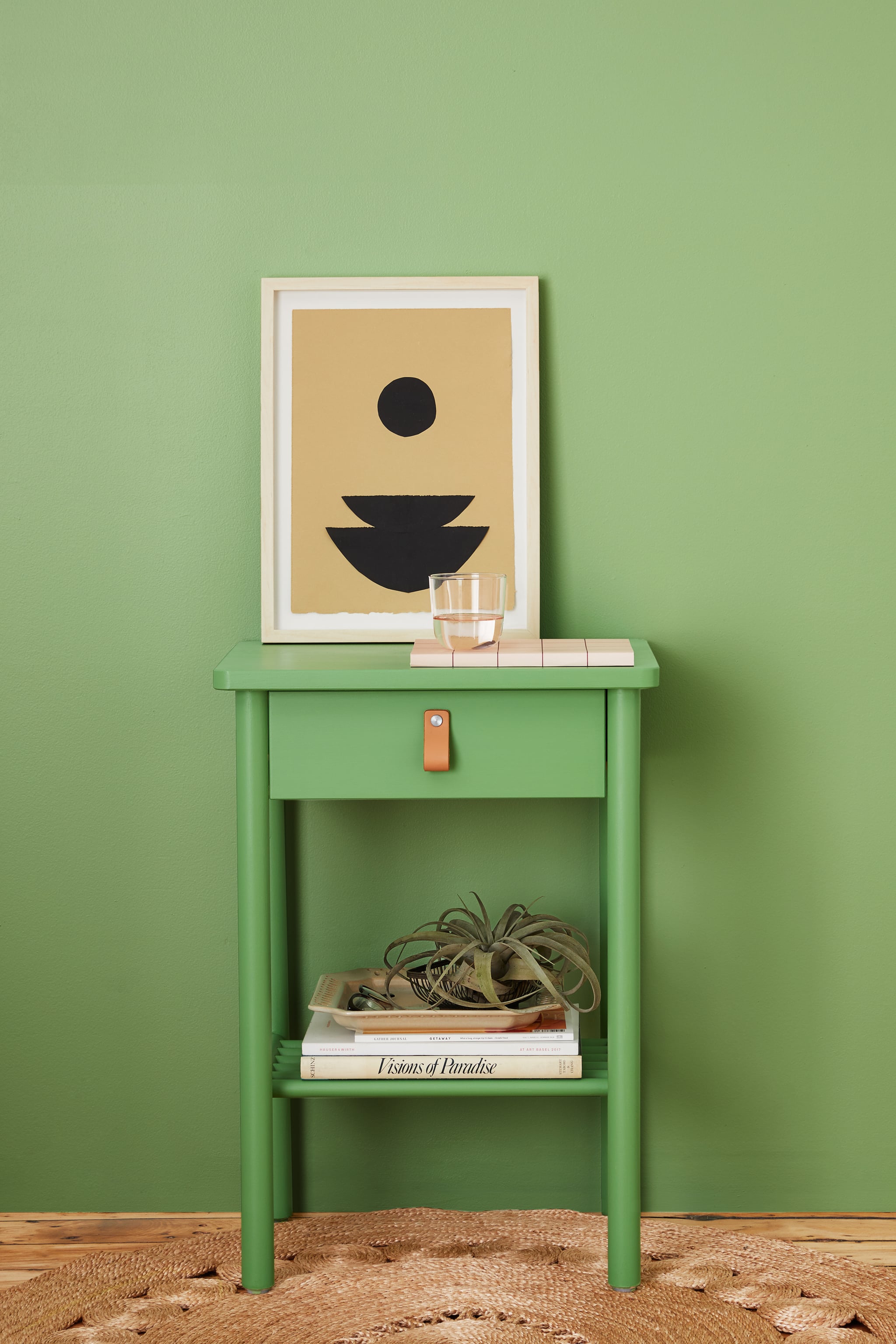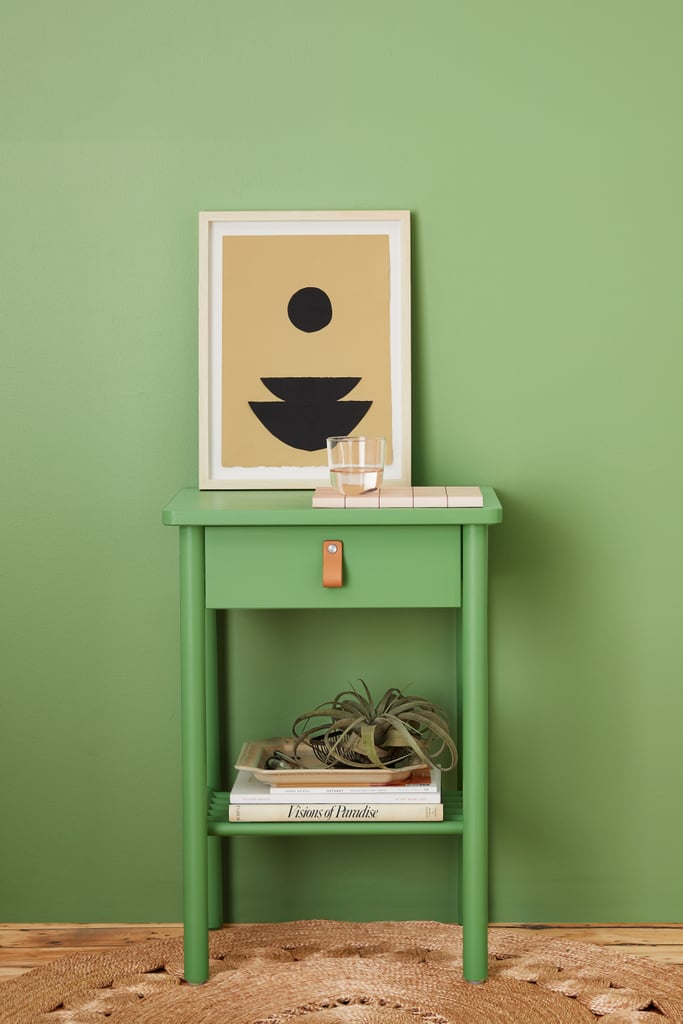 Paint the Wall the Lightest Color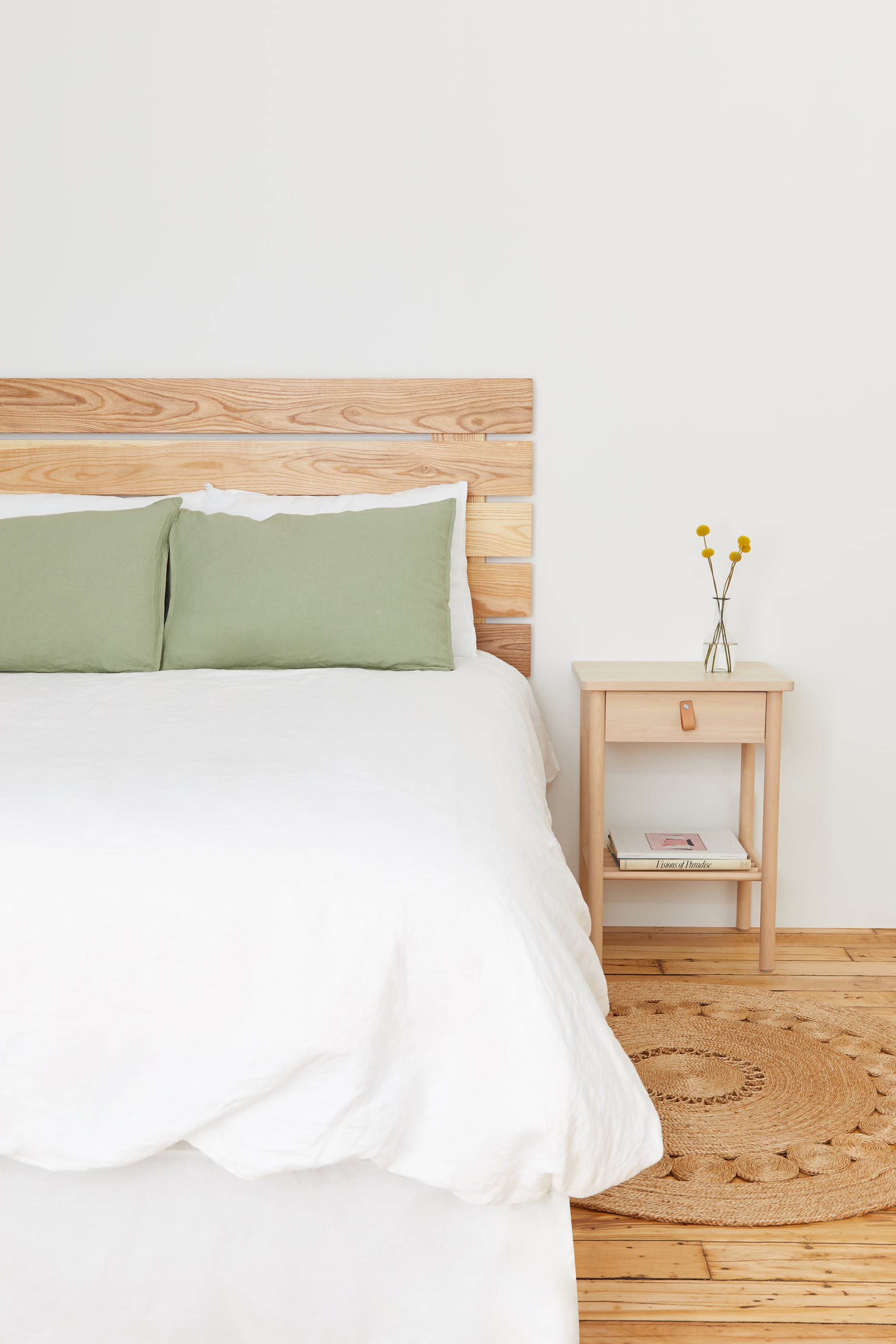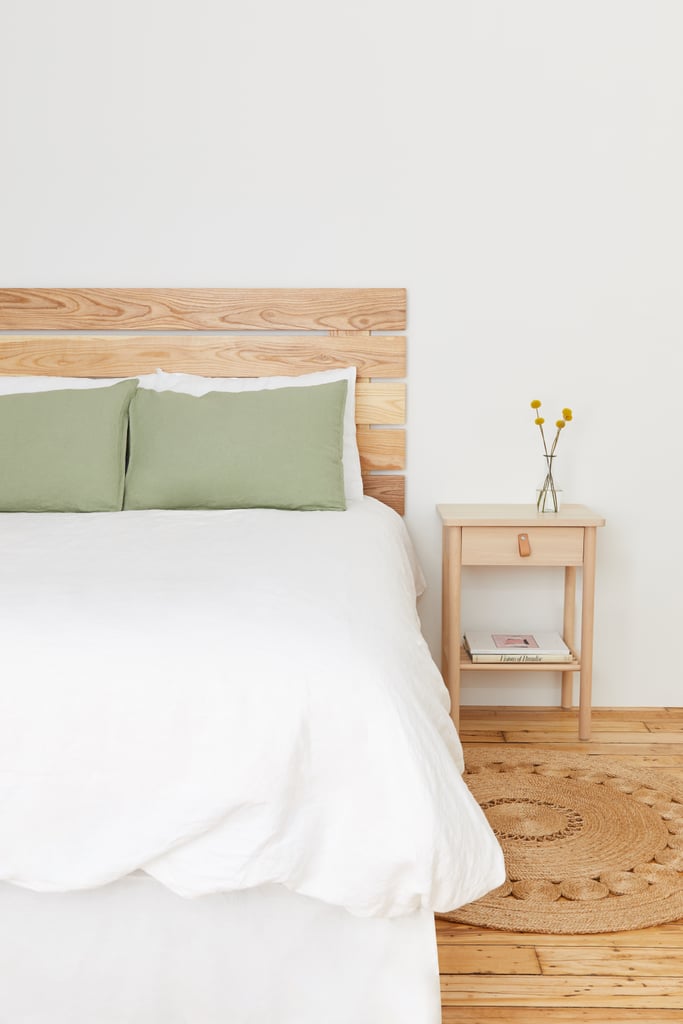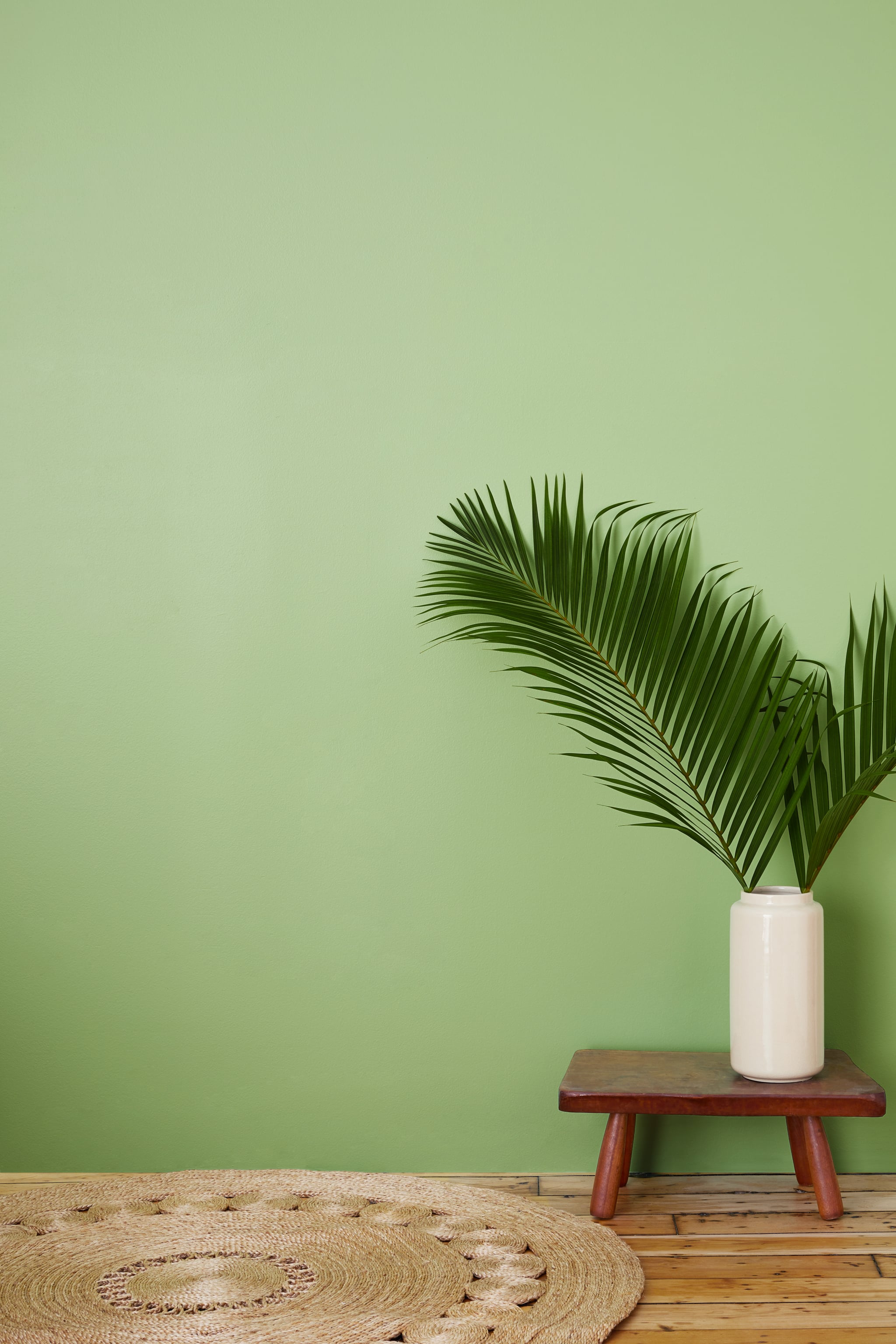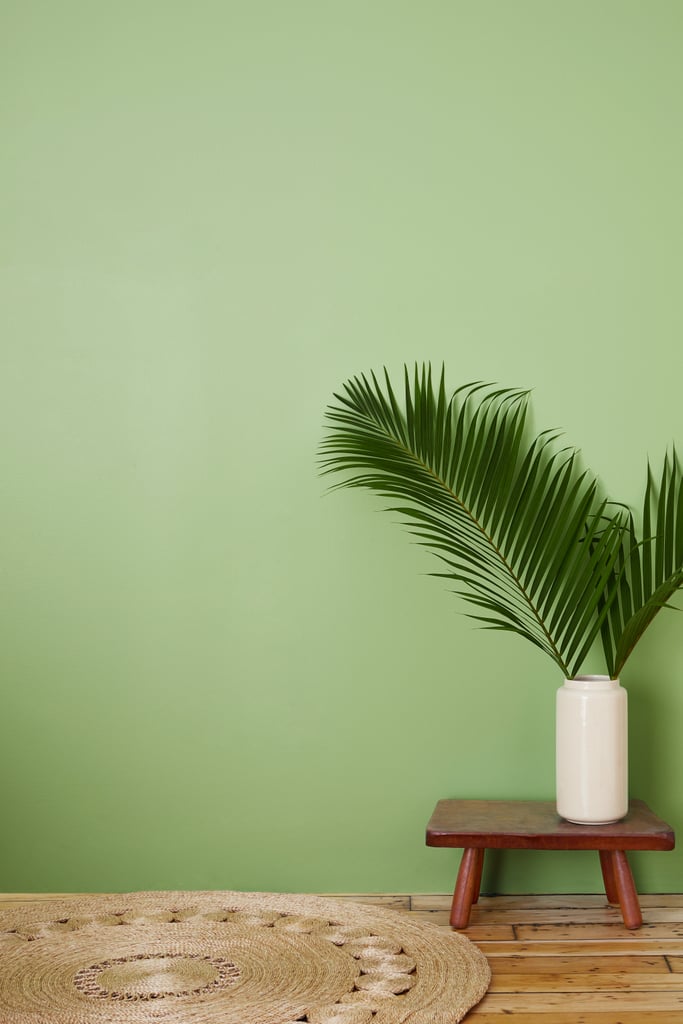 We've left the lightest of the three colors for the walls so that the whole space stays bright and airy.
Style It Out!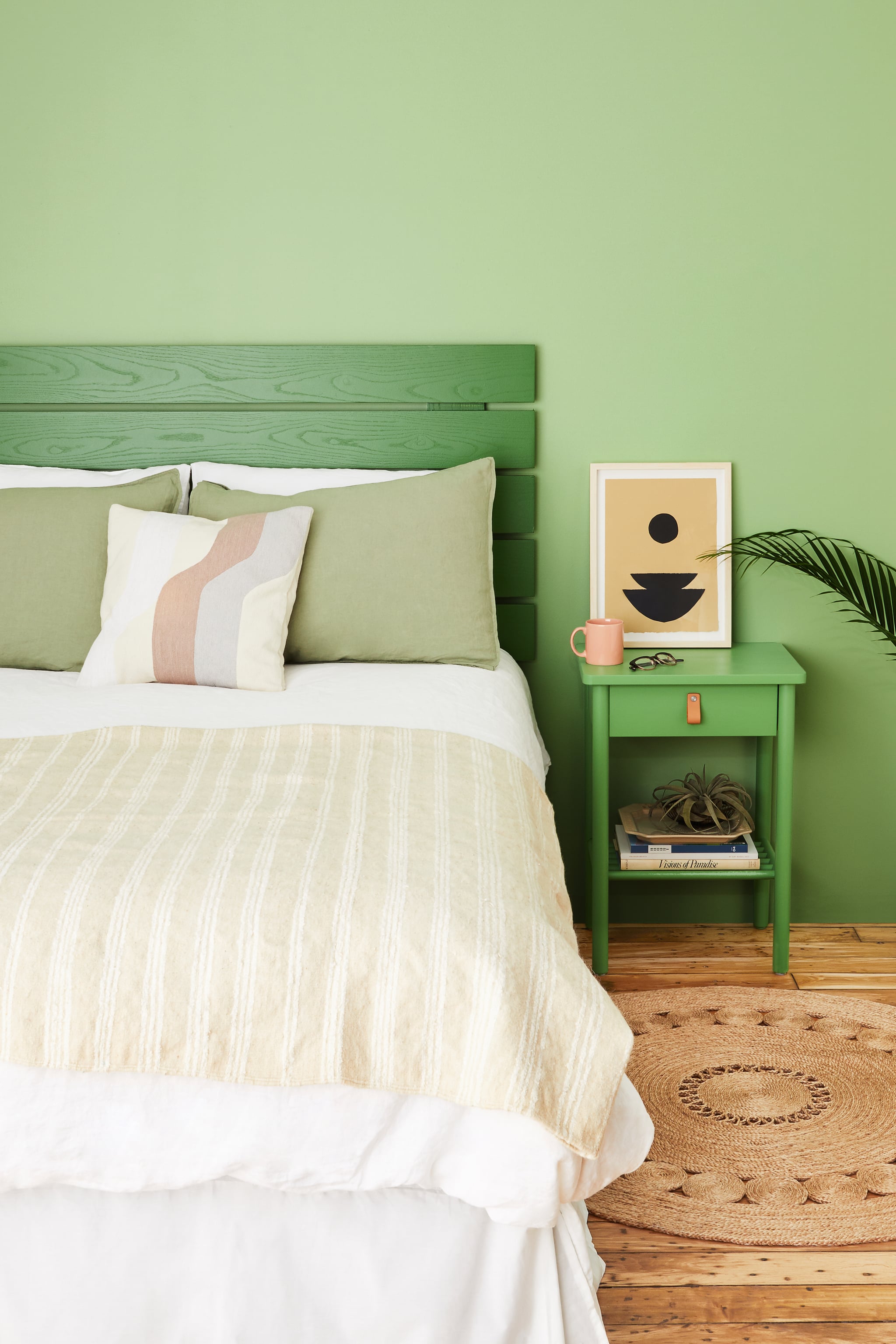 Have some fun with it! Go for the full look and have both pieces of furniture right up against the painted wall, or stagger them around the room for a more subtle pairing. If you want to really play up the monochromatic trend, pick decor pieces like pillows and throws in the same color family, or offset the color using crisp whites and deep blacks.
Credits: Photography: Matthew Kelly; Art Direction: Meg Konigsburg; Prop Styling: Aja Coon


Source: Read Full Article