Trump's personal lawyer is seen reaching into his pants while alone in a hotel room with the actress playing Borat's daughter.
There is at least one person not looking forward to the release of the Borat sequel on Friday.
Rudy Giuliani found himself the unwitting and unwilling star of Sacha Baron Cohen's "Borat Subsequent Moviefilm: Delivery of Prodigious Bribe to American Regime for Make Benefit Once Glorious Nation of Kazakhstan" after early reviews highlighted a scene in which the former NY Mayor ended up in a very compromising situation with the actress playing Borat's daughter Tutar.
The sequence sees the President's personal lawyer being interviewed by Tutar, who is pretending to be a TV reporter for a fake conservative news program. She then suggests a drink back at her hotel room — which is rigged with hidden cameras.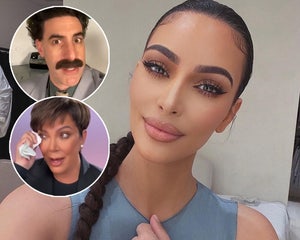 Kim Kardashian Turns 40: See Messages From Borat, Kanye And Very Emotional Kris
According to a review by The Guardian: "After she removes his microphone, Giuliani, 76, can be seen lying back on the bed, fiddling with his untucked shirt and reaching into his trousers."
The pair are then interrupted by Borat who bursts in and shouts: "She's 15. She's too old for you."
It should be noted that Borat only announces his "daughter" is 15 after he interrupts the thrice-divorced Giuliani; the actress who plays Tutar — Maria Bakalova — is actually 24.
The incident first came to light in July when Giuliani admitted he called the police — but only to report an intrusion by a man "wearing a crazy, what I would say was a pink transgender outfit", not mentioning the interaction with the female; in fact he congratulated himself for not getting fooled by who he later realized was Cohen.
But according to Twitter on Wednesday, Giuliani has every reason to be mortified: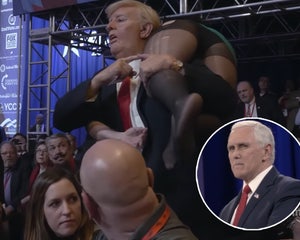 Borat 2 Trailer: Sacha Baron Cohen Dresses As Trump To Prank Mike Pence
Speaking to New York's WABC Radio on Wednesday, Giuliani claimed the whole incident was a hit job, and that the photo "which looks doctored" was of him merely tucking his shirt in, after it got dislodged while removing the radio equipment.
He claimed many people in Hollywood — where he is hated — had seen the film over the summer, but had said nothing, and only were now in retaliation for his attacks on Joe and Hunter Biden:
Unable to render YouTube Video.
Indeed, the day before news of the 76-year-old's painfully awkward scene emerged, he gave an interview to Newsmax claiming to have seen texts written by Hunter in which he allegedly admitted FaceTiming naked with a 14-year-old.
Giuliani has been at the center of the "Hunter laptop" scandal, in which he claims to have been sent a laptop left at a repair shop by the Vice-President's son with all sorts of compromising information, including, he claimed on Tuesday night, a conversation between Hunter and his late brother's widow: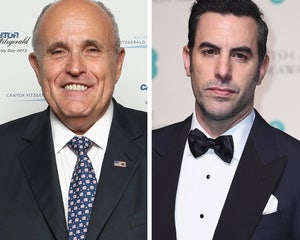 Rudy Giuliani Called Police After Apparent Sacha Baron Cohen Prank
Source: Read Full Article