"The most dystopian s— I've ever heard."
Wednesday's inauguration was a joyous, hopeful, uplifting, and somewhat relieving event.
But it was also tinged with moments of sadness — such as when Twitter discovered members of Congress reportedly came to the ceremony wearing body armor.
With the riots that besmirched that very Capitol just a fortnight ago still fresh in everyone's mind, the fear of further violence made an unwelcome but unavoidable backdrop to what should have been an open celebration.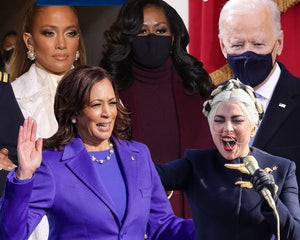 The Most Viral Moments of Joe Biden's Presidential Inauguration
As ABC News discussed what attendees were wearing, the broadcaster casually dropped the fact that some outfits bore bulletproof plating underneath, a detail that simply dismayed many of those watching online.
"That 'members of Congress are wearing body armor' just keeps reverberating on my brain," one wrote.
"can we discuss the fact that all of congress and the senate are wearing body armor under their coats in case of an attack? from our own citizens," another added.
"If ABC talking about the fashion and then casually talking about the body armor that members of Congress are wearing under the fashion isn't the most dystopian s— I've ever heard," a third lamented.
Some speculated that Lady Gaga and even the newly sworn in Vice President Kamala Harris may have been wearing protection.
Others used news to hammer home the point about the need for further gun control, pointing out that schoolchildren are routinely forced to undergo drills because of the constant threat.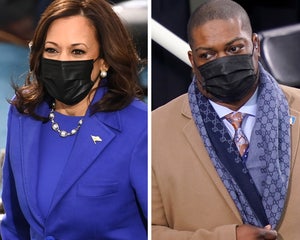 Hero Capitol Cop Eugene Goodman Escorts Vice-President Kamala Harris to Inauguration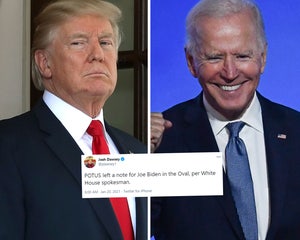 Trump's White House Note for Biden Gets the Meme Treatment
Source: Read Full Article