A royal expert took aim at Prince Harry and Meghan Markle's behavior at the queen's Platinum Jubilee. Angela Levin slammed them for being hypocritical, among other things, calling them "petulant teenagers."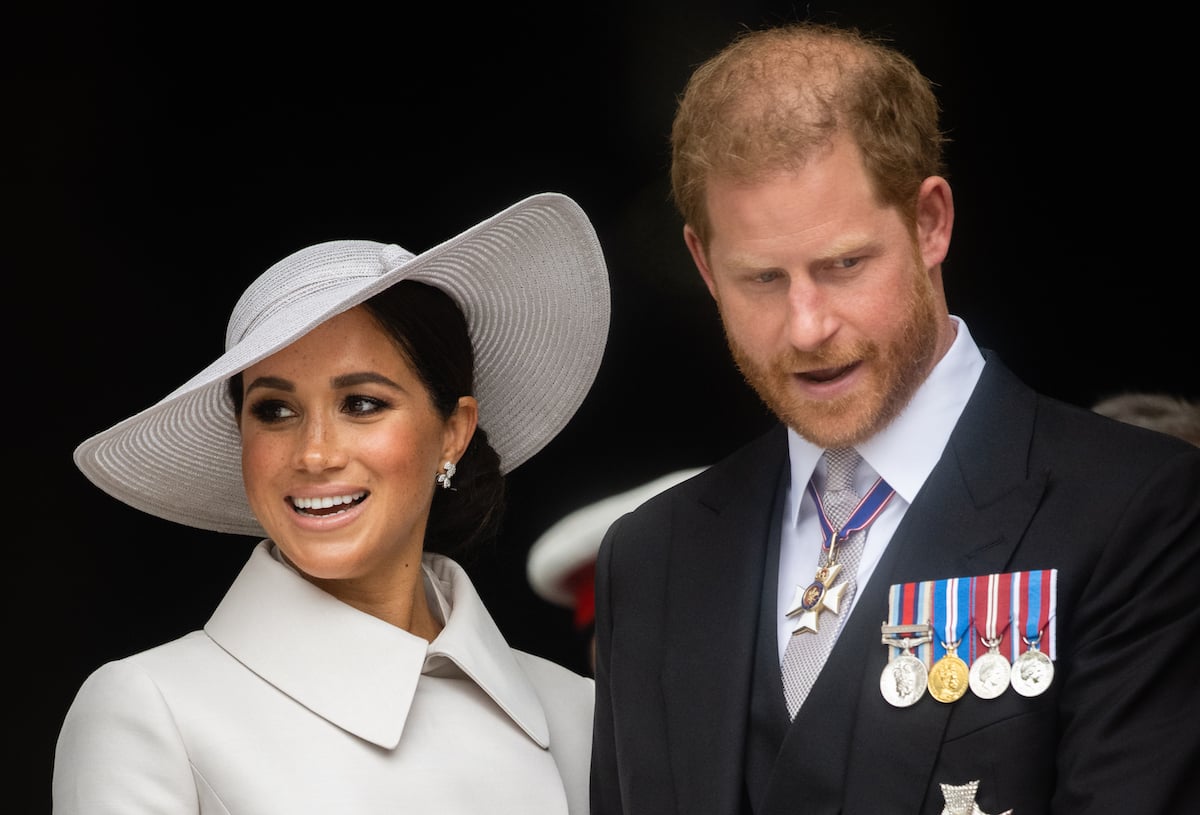 Royal expert calls Prince Harry and Meghan Markle 'petulant teenagers'
Prince Harry and Meghan attended the queen's National Service of Thanksgiving at St. Paul's Cathedral on June 3. Royal fans and critics alike watched the couple's body language and mannerisms at the service, as they held hands, smiled, and sat in the second row.
In an interview with GB News, Levin shared her analysis of the Sussexes at the service, calling them "petulant teenagers" for leaving early.
"I thought they were like petulant teenagers, really," she said. "If they didn't get what they wanted they would leave."
Levin continued, "They did leave early, they left before the pageant on Sunday. But they also didn't go to anything else."
She added, "They wanted to stay together as a family. I mean, that's a nonsense thing. You're with your family the whole time, you don't sort of use that as an excuse … I thought it was very poor show."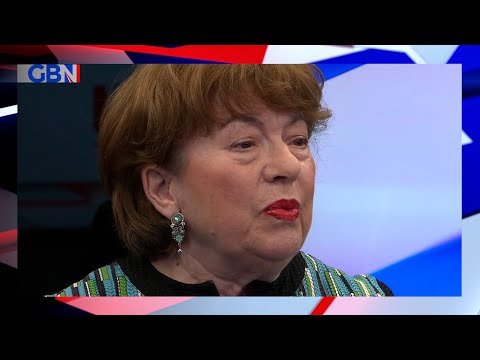 Expert slams Prince Harry and Meghan Markle's hypocritical behavior at queen's Platinum Jubilee
Levin also took aim at how Prince Harry previously claimed he didn't feel safe in the UK yet he and Meghan were spotted with their windows rolled down to greet fans when they arrived at the jubilee service.
"I also was most furious when we saw them through a car window," she said. "Harry had made a huge fuss about the protection and he's suing the home office because they haven't given him enough protection in the past or haven't for the present or the future."
Levin continued, "And there he was, in a car with black windows, so they've obliged them with that so nobody could see who it was, and they both opened the windows right down and started waving at the people. That was an indication to me they couldn't be out of the spotlight."
She added, "However, that is very dangerous; someone can throw a bomb or a load of tomatoes in through the window — I mean, you make yourself very vulnerable. It's such a hypocrisy, isn't it?"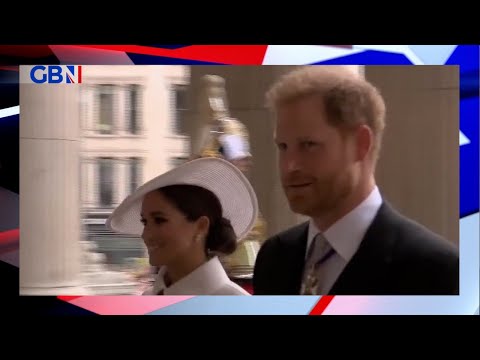 Harry and Meghan don't practice what they preach, expert says
Levin also discussed how the Sussexes used a spendy jet that "put out 10 times more carbon emission than a normal plane would."
The expert was particularly offended about how Harry and Meghan spread a message about taking measures to protect the environment but don't practice what they preach. "Now, here we've had them telling us all we musn't fly, we must be careful, we must listen about what's happening to the commonwealth and the whole world," she said.
"We musn't let all this carbon emission carry on and there they are doing it themselves. And I think it's so terrible because they don't discuss it with us and say, 'How can we all improve?' They just give a lecture, they tell us what to do, as if they know much more than any of us," Levin noted.
She added, "Well they're not scientists, they're not experts but that's how they feel. They're very, very grand."
Source: Read Full Article