A deep disdain for British media runs through Harry's "60 Minutes" interview, as he blames their influence on the Royal Family for the loss of his mother and now family.
Dating all the way back to August 31, 1997, Prince Harry has been harboring a deep-seated disdain for the British tabloid media. That's the day he lost his mother, and he blames them now for the loss of his family.
The British press was a dominant through line in Harry's interview with Anderson Cooper on "60 Minutes" promoting his forthcoming memoir "Spare," an omnipresent "dragon" in his life for as long as he can remember, and one that has had tremendous influence on his familial relationships.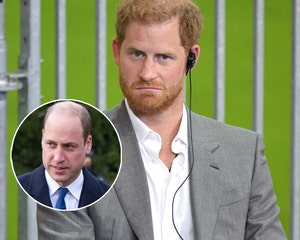 Prince Harry Digs at William's 'Alarming' Hair Loss, Reveals Penis 'Frostnip' in Memoir
Obviously, he talked about the presence of the paparazzi on that fateful day a little more than 25 years ago when he lost his mother in a tunnel in Paris with the photographers following close behind.
He talked about going back at 20 years old to look at photos from the crash because even eight years later, he and brother Prince William harbored hope that she was somehow still alive and would come for them.
Unable to render YouTube Video.
"For a long time, I just refused to accept that she was gone. Part of, she would never do this to us, but also part of, maybe this is all part of a plan," he told Anderson. "And then she would call us and we would go and join her."
And so, in an attempt to find "proof," he sought out those pictures. But it wasn't just proof that she was gone, but "proof that the very paparazzi that chased her into the tunnel were the ones taking photographs of her lying half dead on the backseat of the car."
He talked about being haunted by the thought that the last thing his mother saw before she died was the flash bulbs of cameras as the same paparazzi who were following closely behind when she crashed were now chronicling her final moments.
He was thankful, though, that his personal secretary at the time did not allow him to see all the photos taken. "All I saw was the back of my mum's head slumped on the back seat. There were other more gruesome photographs, but I will be eternally grateful to him for denying me the ability to inflict pain on myself by seeing that. Because that's the kind of stuff that sticks in your mind forever."
In 2006, an internal investigation concluded that driver Henri Paul was intoxicated at the time and that it was a "tragic accident." Harry and William at the time both expressed interest in reopening that inquest because "it just didn't add up and make sense."
When Anderson asked if he'd still like to do that, Harry stumbled for the first time in their chat. "That's a hell of a question," he concluded, unable to fully answer it.
What he could say was that he's not satisfied with the answers they've been given, but he doesn't think he needs more than what he has. "I don't think it would change much," he explained.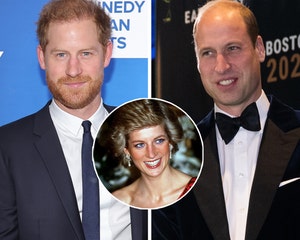 Prince Harry on How Princess Diana Would Feel About William Rift
Processing Loss
For Harry, it would take years to process the loss of his mother, and several different avenues in which to try and do that. And through it all, he would never lose his frustration with the British press, and the seemingly tied relationship between it and his family (and his misery).
"I had a huge amount of frustration and blame towards the British press for their part in it. It was obvious to us as kids the British press was part in our mother's misery," he said. "I had a lot of anger inside of me that luckily I never expressed to anybody."
Instead, he turned to alcohol and drugs to "numb the feeling" and try and distract his mind. It wasn't until he enlisted in the military that he finally started to feel some sense of the normalcy he'd been craving.
He talked about how uplifting it was to be wearing the same uniform as everyone else around him, how what he could accomplish was based on merit alone, and how it "got me out of the spotlight from the UK press and I was able to focus on a purpose larger than myself."
Unable to render YouTube Video.
"It felt like I was turning pain into a purpose," he said. "I didn't have the awareness at the time that I was living my life in adrenaline. And that was the case from age 12, from the moment I was told that my mum had died."
That pain, though, would continue with him into adulthood and even into his marriage with Meghan Markle. And perhaps ironically, it was again in drugs that he would find some relief — though this time psychedelics with the aid of a professional.
Sharing with Anderson that he'd struggled for years with the fact that he'd only ever cried one time about his mother's death, and that came as they were lowering her casket into the ground, Harry said that the drugs helped "clear the windshield, the misery of loss."
"They cleared away this idea that I had in my head that i needed to cry to prove to my mother that I missed her, when in fact all she wanted was for me to be happy."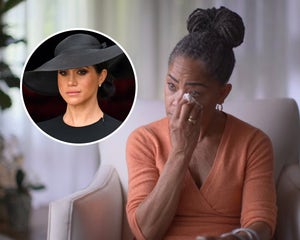 Meghan Markle's Mom Doria Ragland Gets Emotional While Recalling Daughter's Struggle with Suicidal Thoughts
Camilla and the Leaky Royals
Unable to render YouTube Video.
While he was finally able to find some peace and closure after the loss of his mother, Harry is still pained by his relationship with his family, and so much of it goes back to their relationship with the British media.
He recalled when King Charles was first associated with Queen Consort Camilla, how the media painted her as "the villain" and "the third person in the marriage."
The problem for him and William and the family, as he saw it, was that Camilla had an image problem in the UK, where he says such tabloids "radicalize" their readers, that meant using this tool to change their perception of her … by any means necessary.
In fact, he said he considered Camilla "dangerous" at this time, "bBecause of the need for her to rehabilitate her image." He said she was forging connections in the tabloids with "open willingness on both sides to trade in information."
"With a family built on hierarchy and with her on the way to being Queen Consort, there was gonna be people or bodies left in the street because of that," he said. In his book, he took it a step further, writing that "Camilla sacrified me on her personal PR altar."
"f you are led to believe as a member of the family that being on the front page having a positive headline, a positive story written about you is going to improve your reputation or increase the chances of you being accepted as monarch by the British public, then that's what you're going to do," he told Anderson.
Meghan Maligned
Unable to render YouTube Video.
He then accused the tabloids of doing the same thing they'd done to Camilla — and even William's wife Kate — to Meghan, albeit for different reasons. They cast her in the villain role, but in her case he said it was "the fact that she was American, an actress, divorced, Black — biracial with a Black mother."
It is Harry's belief that these media perceptions influenced his family's perceptions of Meghan before they'd even met her. "Yes, my family read the tabloids," he said. "It's laid out at breakfast when everyone comes together, so whether you walk around saying you believe it or not, it's still leaving an imprint in your mind."
He accused the press of being "bigoted," which he said caught him by surprise, saying the focused right away on Meghan's race. He went so far as to say it made him realize that he was "probably bigoted," too, before his marraige.
"Put it this way, I didn't see what I now see," he said.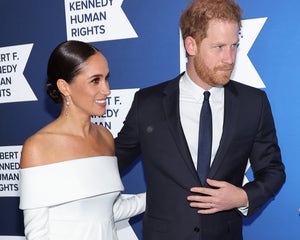 All The Royal Drama of 2022: Meghan & Harry Speak Out, Prince Andrew's Lawsuit and The Queen's Death
William and Harry Get Physical
Unable to render YouTube Video.
He also credits tabloid influence on the physical altercation between him and William, telling Anderson that his brother "was consuming a lot of the tabloid press, a lot of the stories, and he had a few issues which were based not on reality."
He said that he was defending his wife from William's verbal attacks — she wasn't there physically — when things suddenly got physical. "He was shouting at me, I was shouting back at him," Harry said. "It wasn't nice, it wasn't pleasant at all, and he snapped and he pushed me to the floor."
The incident left Harry injured after he fell and landed on a dog bowl. "Yeah, he apologized afterwards," Harry said. "It was a pretty nasty experience." He also said his brother asked him not to tell anyone, and Harry had intended to honor that request until Meghan saw the wound on his back he hadn't even realized he'd gotten.
Harry and the US Media
With all of his continuing criticism of the UK media, Anderson asked him about criticism that he and Meghan have been cashing in on his family and the drama in the US media. But for Harry, there's a huge difference and there's a reason he's doing this.
For one, he said he'd tried to have private conversations with his family about these things, but they would always wind up getting leaked to the British media, and not always accurately or truthfully.
"So now, trying to speak a language that perhaps they will understand," he told Anderson. "I will sit here and speak truth to you with the words that come out of my mouth rather than using someone else, an unnamed source, to feed in lies or a narrative to a tabloid media that literally radicalizes its readers to then potentially cause harm to my family, my wife, my kids."
As "proof" of his sentiments about the British tabloid media, Harry needed only point as recently as last month, when The Sun ran an op/ed excoriating Meghan, with the writer — a television presenter — talking about how much he furiously hates her.
"Did it surprise me, no. Is it shocking, yes," Harry said. "I mean, thank you for proving my point."
Of that piece, the Royal family has said nothing. To Harry, "there becomes a point where silence is betrayal."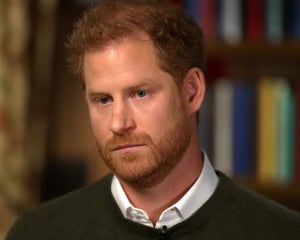 Prince Harry Doesn't See Himself Returning as 'Full-Time Member of the Royal Family'
Fractured Family Future?
There was a sadness in Harry's face when asked about his current relationships with his father and brother, because silence is where they both stand at this time. He hasn't spoken to either in "quite a while."
While he doesn't see him ever returning as a full-time member of the Royal Family, he remains optimistic that one day they can again at the very least be a family. But what will it take for that to happen?
"The ball is very much in their court. Meghan and I have continued to say that we will openly apologize for anything that we did wrong," he said. "But every time we ask that question, no one's telling us the specifics or anything."
He went on to emphasize, "There needs to be a constructive conversation; one that can happen in private that doesn't get leaked."
He said that it's because the British press is that "dragon," that "third party" in his family that things have gotten this far. WIthout that influence, he posits, they'd still be dysfunctional, but they'd also be a family.
"I really look forward to having that family element back, I look forward to having a relationship with my brother, I look forward to having a relationship with my father, and other members of my family," Harry said. "That's all I've ever asked for."
Prince Harry's memoir "Spare" is schedule for release on January 10.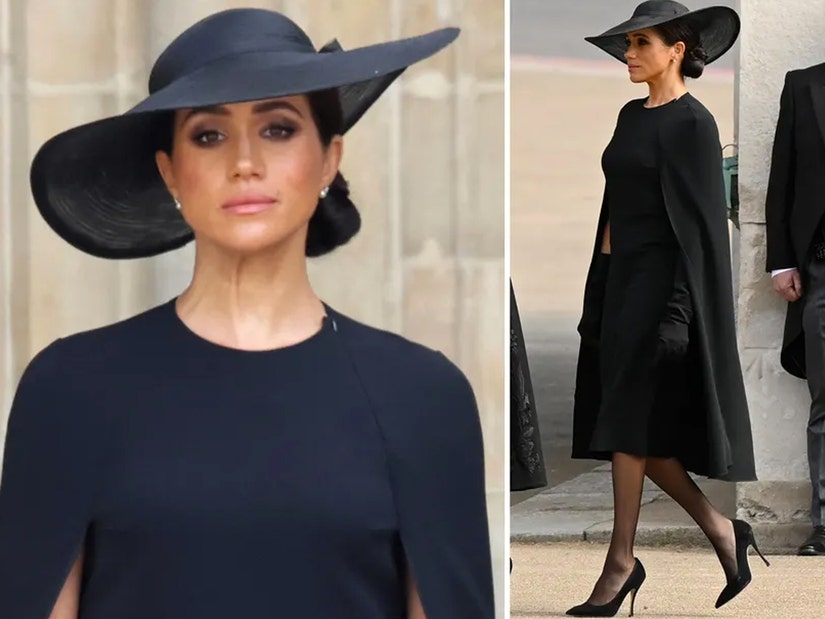 Source: Read Full Article