Six-time finalist Peter Wegner has won the 2021 Archibald Prize with a portrait of 100-year-old artist Guy Warren capping off the 100th year of Australia's most famous art prize.
The announcement was made Friday morning at the Art Gallery of NSW, the portrait selected from 52 finalists who, with highly commendeds awarded to Sydney artist Jude Ray for her self-portrait Inside Out and Brisbane artist Pat Hoffie for her portrait of her daughter titled Visaya in a c-collar.
This is the first time in the history of the Archibald Prize that two highly commendeds have been awarded. Art Gallery of NSW Trustee president David Gonski said the vote came down to the three but after considerable debate, the Wegner portrait stood out and was unanimously supported.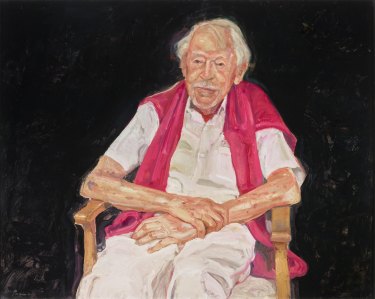 Peter Wegner's portrait of Guy Warren has won the Archibald Prize. Credit:AGNSW, Felicity Jenkins
Nyapanyapa Yunupingu's Garak – Night Sky was named winner of the Wynne Prize for landscape painting and Georgia Spain's Getting Down or Falling Up winner of the Sulman Prize for subject painting, genre painting or mural project.
Wegner's portrait, called a Portrait of Guy Warren at 100, is a fitting win as the Archibald Prize celebrates its 100th year.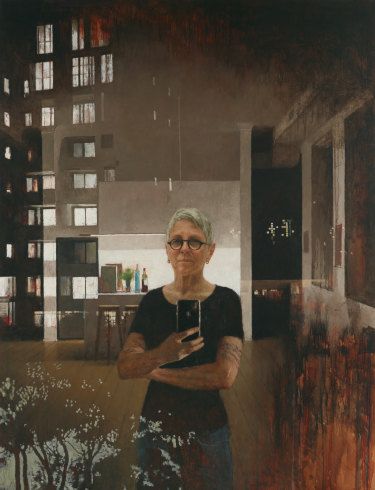 Jude Rae's self-portrait titled Inside Out was highly commended.Credit:Felicity Jenkins
"When Michael called, my wife burst into tears, and I was speechless. This is an unbelievable moment in my life. It's the culmination of years of my time in the studio and validation of my work," the Melbourne artist said.
"When I think about the canon of all the previous winners and I get to be one of those names, especially in the 100th year, it is just an extraordinary feeling. I am humbled.
"Guy Warren turned 100 in April – he was born the same year the Archibald Prize was first awarded in 1921. This is not why I painted Guy, but the coincidence is nicely timed.
"I have been working on a series of drawings of people who have turned 100, beginning with my Aunty Rita seven years ago. I've gone on to draw more than 90 centenarians. I chose to paint Guy Warren because he is one of the most incredible centenarians l have ever met. This portrait honours Guy in the 101st year of his productive and meaningful life."
Pat Hoffie's was highly commended for her portrait of her daughter Visaya in a c-collar.Credit:Mim Stirling
Warren, who made a surprise appearance at the announcement, said there were a handful of artists who painted him for the Archibald Prize and he had never met Wegner before he asked if he could paint his portrait.
"It's a good painting, it looks like me. I think I'm getting as much pleasure out of this thing as if I won it myself," Warren said.
Archie 100, an exhibition celebrating the prizes' first 100 years and the controversies and characters that unite and polarise public opinion, will open on Friday evening.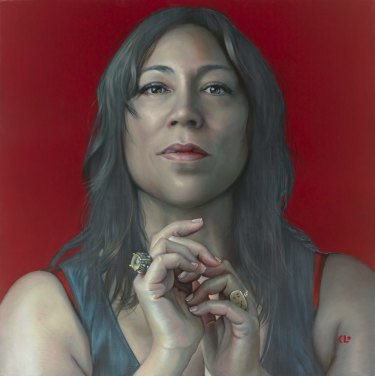 Packing Room Prize winner Kathrin Longhurst's portrait of Kate CeberanoCredit:Jenni Carter
Last year, Vincent Namatjira made history when he became the first Indigenous artist to win the $100,000 prize with a portrait of himself and Adam Goodes titled Stand Strong for Who You Are.
More to come
Most Viewed in Culture
From our partners
Source: Read Full Article