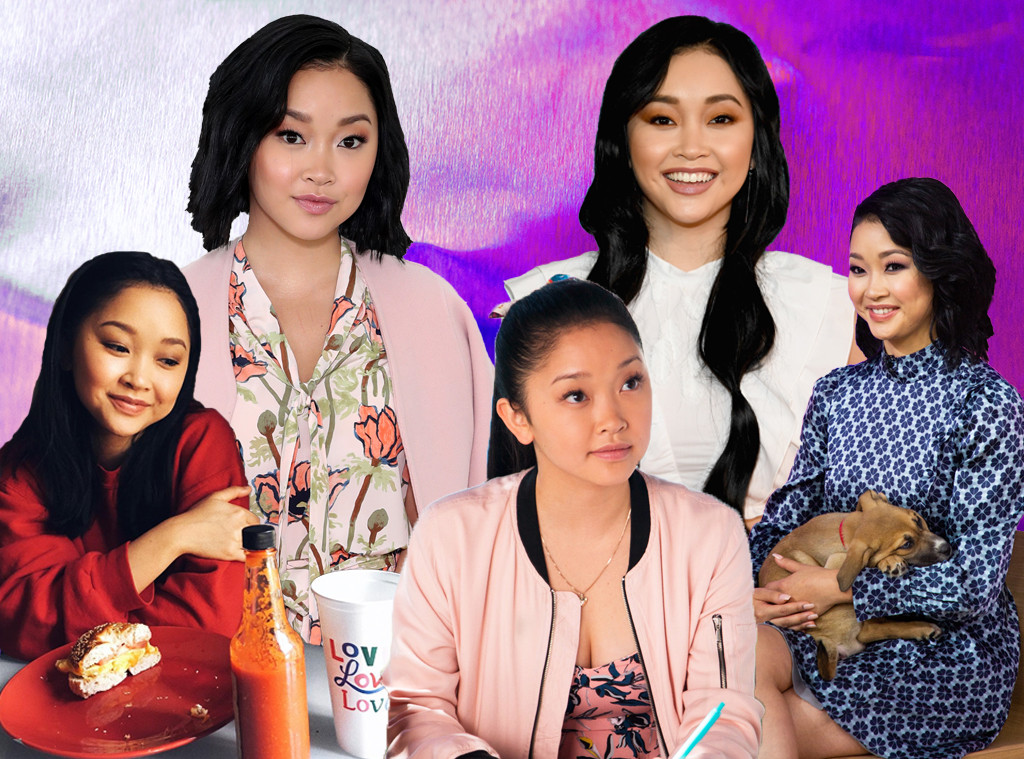 Getty Images, Instagram, Netflix, NBC
Get your love letters ready, because today is Lana Condor's birthday and notes of affection are always welcome!
The To All the Boys I've Loved Before star is now 22 years old and she's just beginning her already impressive career. From winning us over as the adorable Lara Jean on the Netflix film to playing a badass assassin on Deadly Class, Condor has already proved she has range and she's only been acting since 2016.
The thing we love most about the Vietnamese-born American actress is the fact that she really is just like us…but famous, obviously.
Condor shot to super-stardom after the success of To All the Boys I've Loved Before, which also starred dreamboat Noah Centineo, and with its sequel in the works her star is just going to rise.
While we can't wait to see her reprise her role and give us serious romance goals on screen, it's her off-screen style and vibe that we really can't get enough of.
The young actress is totally relatable and if you didn't already know it, she is the exact kind of girl you should be looking up to and lo-key wanting to call your BFF.
She's smart, witty—see her hilarious Instagram captions—knows what a girl deserves (boyfriend wise and in her career) and is all about female empowerment. She doesn't shy away from tough topics, but is also the first one to share a foodie post that we can all relate to.
Condor is basically Hollywood's It-Girl right now and she deserves all the love and praise she's been getting.
Check out all the reasons we love the birthday girl below (one of which is her adorable puppy Emmy) and prepare to feel inspired and totally seen once you realize just how similar you and Condor are.
Happy birthday, Lana! We are ready for our pizza and coffee date and a walk with Emmy anytime you're free!
Angela Papuga/Getty Images
Her Style Game is on Point

Lana Condor is practically perfect in every way, especially when it comes to her fashion sense. Case and point: this pretty in pink number she rocked on the red carpet!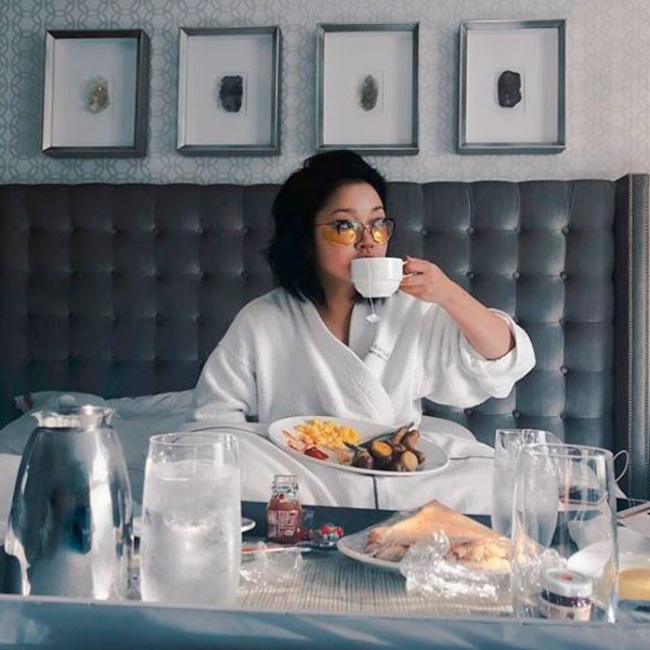 Instagram
Captions are Her Sweet Spot

In December 2018, Condor captioned this snap, "She's a little extra" and that's just the beginning of her witty words. She's also written, "If I hold still long enough, maybe they'll think I'm a statue? #butmakeitfashion," on a model shot and "I drink coffee for your protection ☕️☠️" on another image.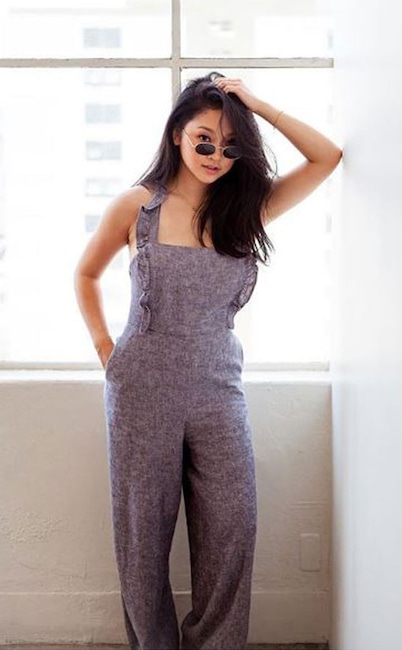 Instagram
When you Look Good, You Must Tell Everyone

The 22-year-old actress is all about good lighting and we salute her honesty. "This corner had great lighting, so naturally I dropped everything to serve looks," she captioned this snap.
Article continues below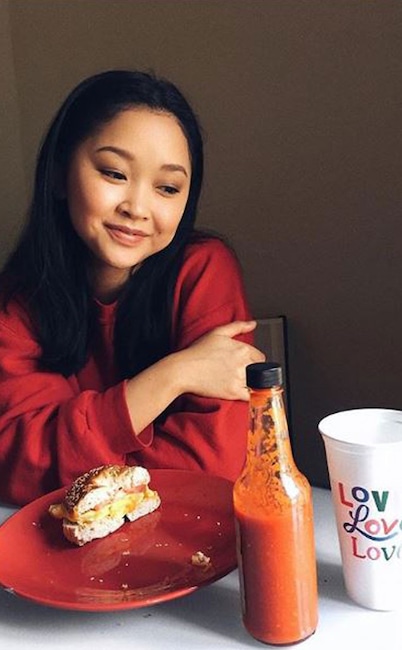 Instagram
Pizza My Phone

Food lovers and phone lovers should also be Lana lovers! "My iPhone X is in a Casetify case that has pizza on it and then a coffee sticker," Condor told Us Weekly when talking about what is in her bag. "Just supporting my faves."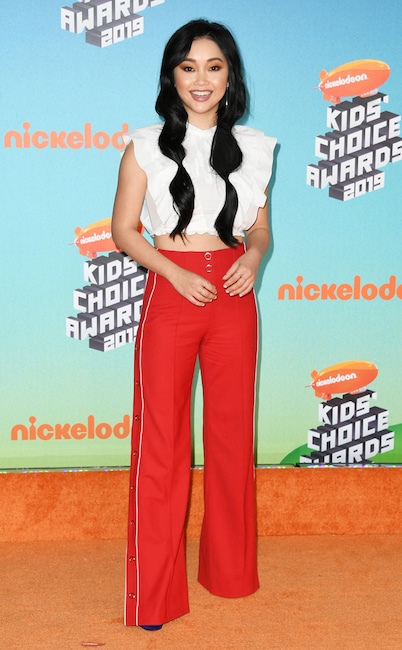 Jon Kopaloff/Getty Images
Her Celebrity Crush Is Your Crush

When asked by Cosmopolitan, which fictional character she'd make out with, the actress quickly responded. "Troy Bolton." Why you ask? "Zac Efron!!"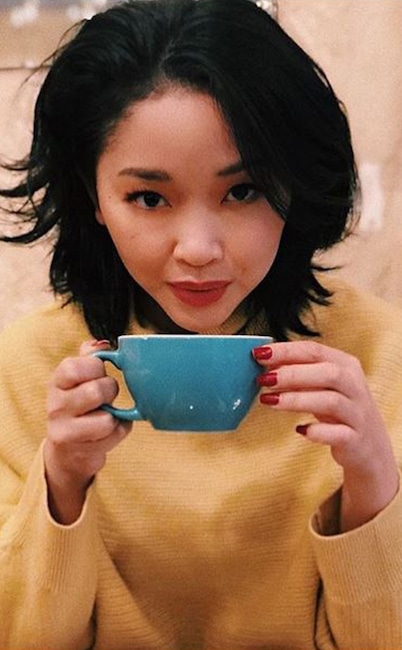 Instagram
Being a Girl is Hard

If there is one thing we love about Condor it's that she is passionate about her friends and about girls having an uphill battle to fight when it comes to their figures.
"I look at my friends, and I'm like, 'You're fucking gorgeous.' But they feel like they're fat and ugly. I don't know how this happened, that women feel like they need to apologize [for their physical imperfections]," she told Elle Canada in 2019 before adding that she's not immune to it either, but it's not because of her career choice. "I mean, take away the word 'actor' and just keep 21-year-old: It's hard," she added.
Article continues below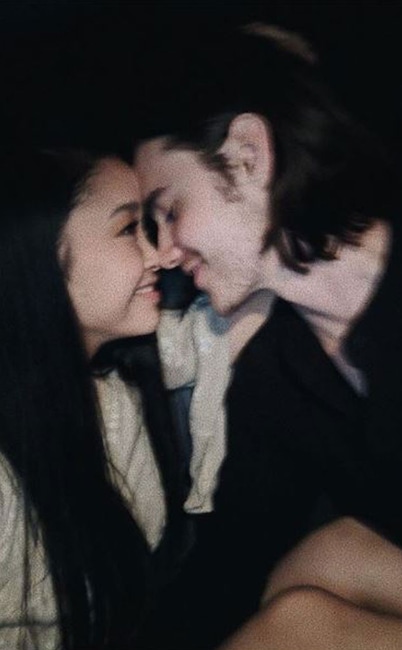 Instagram
Her Beau is a Dreamboat

While some of her fans ship her with her co-stars, Condor only has eyes for her longtime love Anthony De La Torre, who is the exact type of guy we are all looking for. "There's no other person in this world I want to spend every day doing nothing with," Condor told Cosmopolitan about her boyfriend noting that she knows she has a good one "and you best believe I'm gonna hold on to him real tight."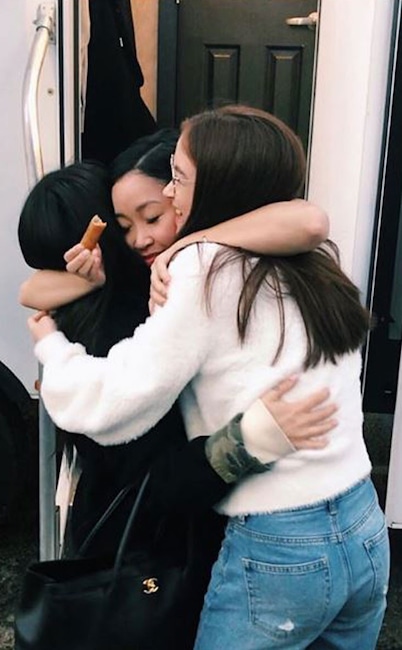 Instagram
Food, Then Friends

When Condor's on-screen sisters from To All the Boys I've Loved Before surprised her on set for their sequel, she was so happy that she had to give them both a big hug…even though she was mid-bite into her egg roll. Family reunions are great and all, but egg rolls are better!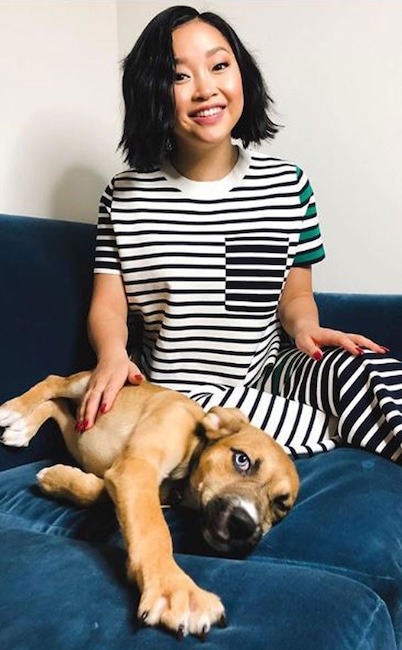 Instagram
Puppy Love

The Netflix star was doing press in New York City in 2019 and while working with Buzzfeed during her "interview with puppies" she instantly fell for a cute pup and adopted her on the spot. "She wagged her tail and then sat on my lap and fell asleep," she revealed about her adorable dog Emmy in an interview with Elle Canada. "So I refused to leave the building without her."
Article continues below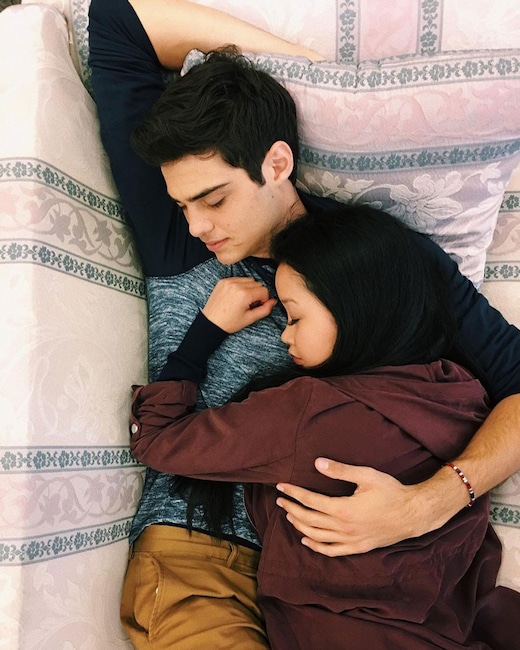 Netflix
She totally gets crushing on Noah Centineo

At the beginning of Condor and Noah Centineo's friendship and working relationship for To All the Boys I've Loved Before, the actress felt herself crushing a little on her co-star so she decided to get in front of it and squash it before anything could really happen.
"We had just come back from a hot yoga class and we went back to his apartment and ordered pizza," Condor told Jimmy Fallon on The Tonight Show about her initial feelings for her co-star. "I felt something."
Then she just turned to him and said, "I looked at him and I went, 'Noah, it's not going to happen between us.' Yeah, because I felt, for the show to do well, we had to be best-friend professionals. And so I was like, 'it's just not going to happen.' And he was like, 'Yeah, it's not going to happen.' And I was like, 'Great!'"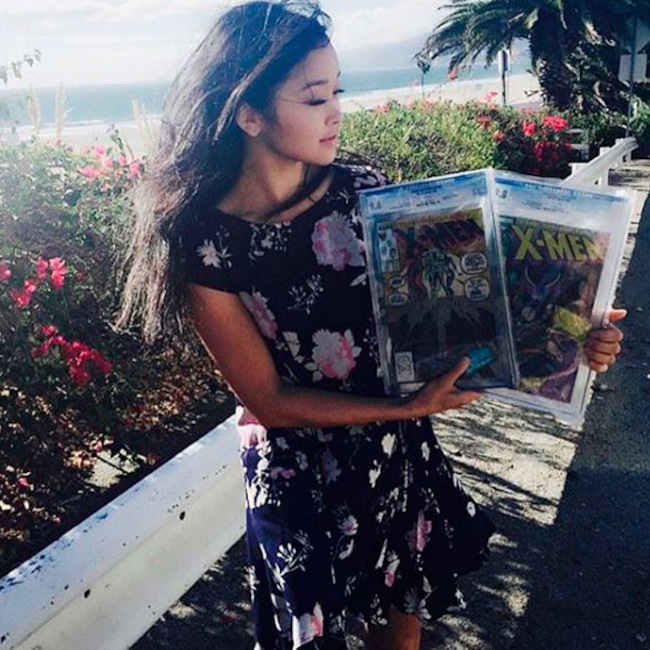 Instagram
She's a Fangirl and Nerdy at Times

In addition to having comics (with her X-Men: Apocalypse character in them) as collector's editions, Condor has fangirl moments like the rest of us. In fact, she has tweeted at Dwayne Johnson about his fitness and he tweeted back!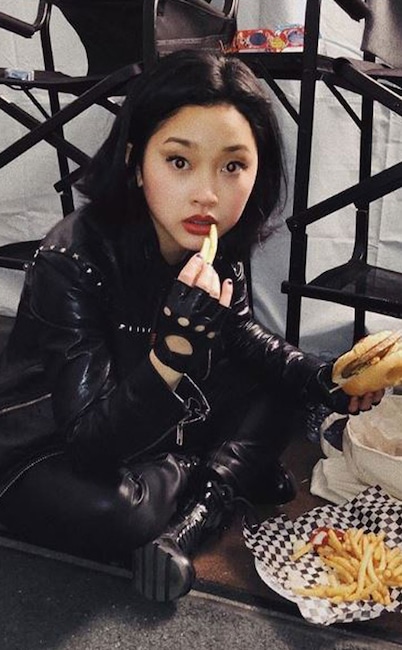 Instagram
Will Work for Food

What do you mean you don't eat fries and a burger in the middle of work…or while in costume? This is our weekend vibe all the time.
Article continues below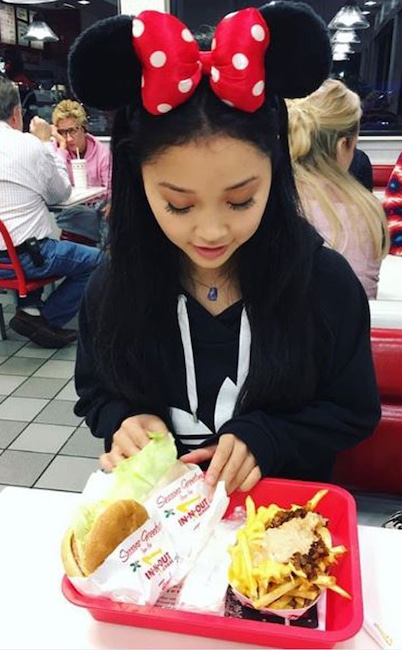 Instagram
California Priorities

When in California, Condor rocks Minnie Mouse ears and eats at In-N-Out…clearly she's our kind of girl!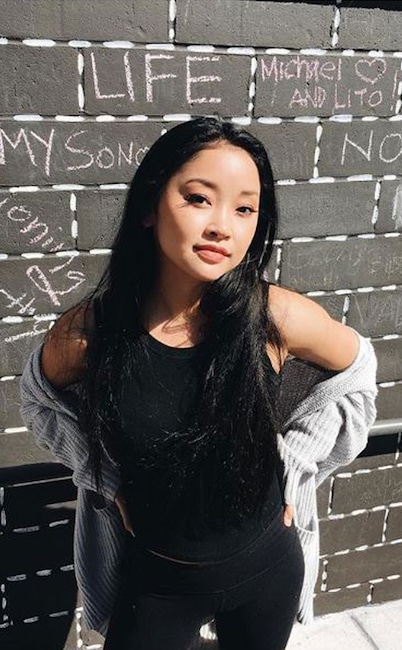 Instagram
Her Calling Wasn't Exactly Obvious

Despite the fact that the X-Men: Apocalypse actress has a pretty great career already, in high school she actually failed drama class! Condor told Rachel Ray all about her failed course and the day that she earned her first acting gig, and it's her ability to overcome failure and then succeed at her dream that we love her so much and want to follow in her footsteps.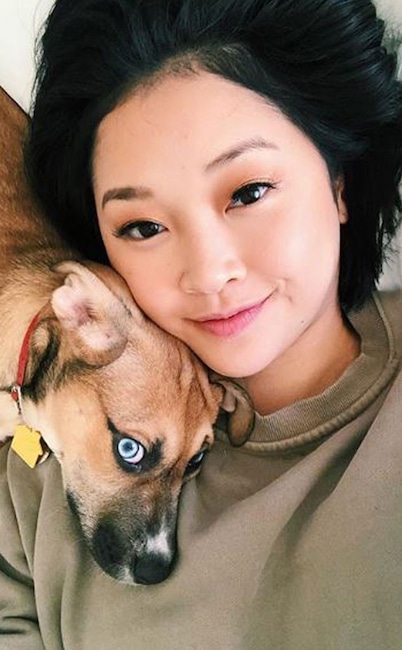 Instagram
Insta-Love

Even though adopting a puppy mid-interview isn't exactly normal, being so obsessed with your dog that you create an Instagram account for her totally is. That's exactly what the brunette beauty did for Emmy, who was named after the Emmys since that is where she and her boyfriend met.
Article continues below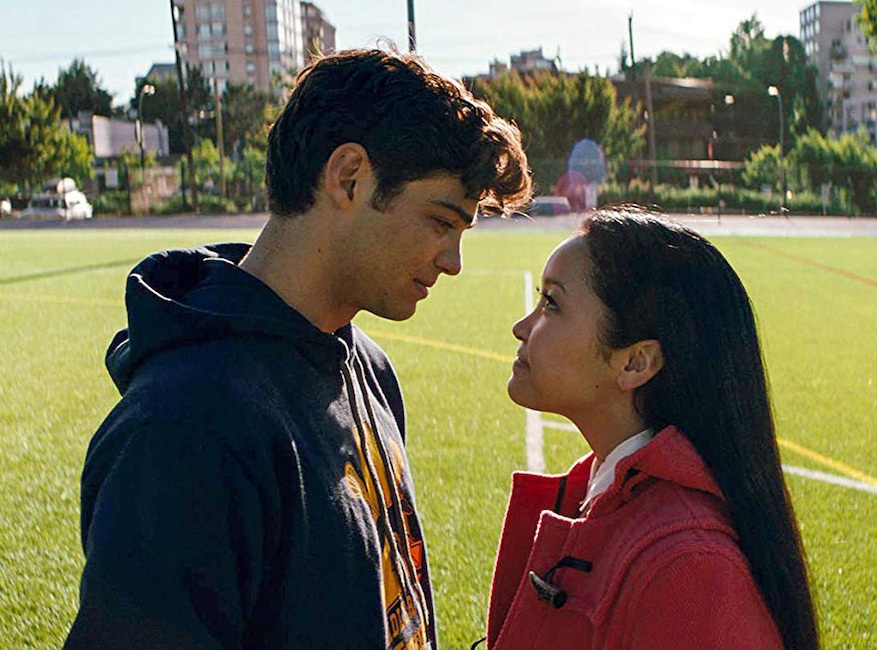 Netflix
Cute Boys Distract Her

The first time Condor met Centineo, she had a total girl moment and pushed him away because, hot guys can be distracting. "I met Noah, who plays Peter, at the pre-read. He's incredible; he came up to me and is like, 'Hey, do you want to run lines together?' I was trying to just stay focused on my own thing and I didn't want to get distracted by a cute boy so I was like, 'No, I don't really want to,'" she explained. "I went through [the audition process] and my last chemistry read was actually with Noah. I was horrified because I was like, 'Oh my god, this guy is going to think I'm a horrible person because I said, no, I don't want to read with him in the first place.'"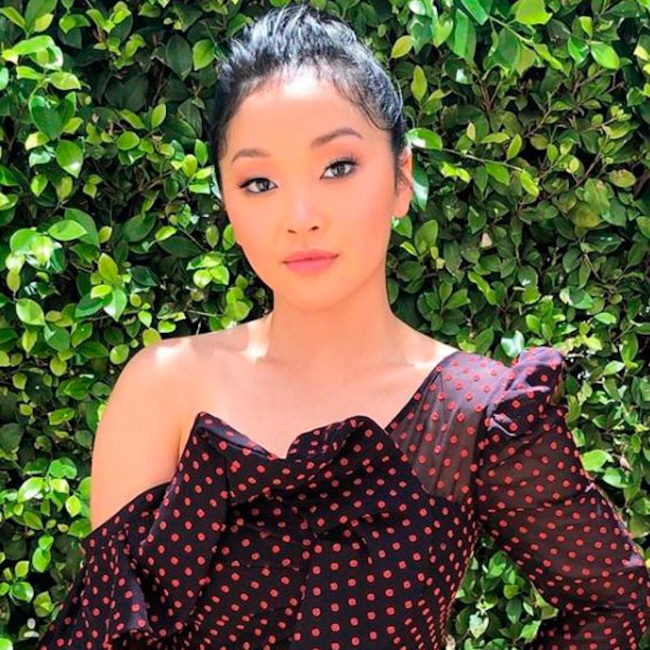 Instagram
She Had an Awkward Time in High School, Too

When talking to W Magazine, Condor admitted she too had an awkward phase in high school like her on-screen character Lara Jean and we are right there with you sister. "I never felt like I fit in in high school. I always felt uncomfortable, but everyone feels uncomfortable in high school, right? I think that my experience, I was able to kind of bring it in to portraying Lara Jean. There are a lot of similarities that she and I have! We're both equally awkward! I wish I wasn't this awkward in my life, but here I am," she said.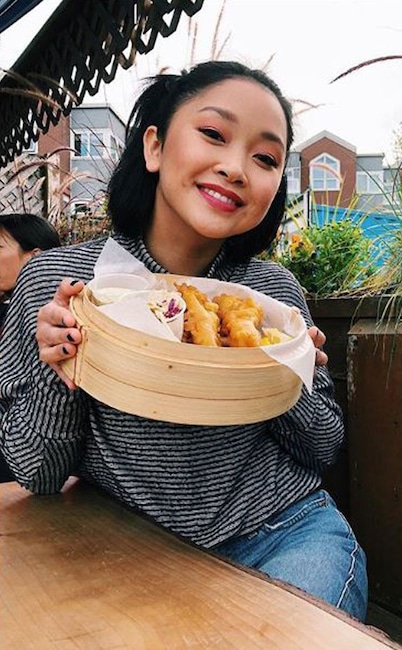 Instagram
Her Past Has Shaped Her & She's Ready to Talk About It

During her cover interview with Elle Canada, Condor opened up about her past as a ballerina and how it caused body dysmorphia which makes her that much more relatable. "You're kind of the first person I've talked to about this," she revealed, "but I know what it's like to have an eating disorder and body dysmorphia—and also what it's like to be a friend to someone who has that. I think it's time to give people comfort. You have to eat. You have to stop thinking that a certain body shape is ideal, because it's not." Condor now has a new love of food and outlook on eating saying, "That's why I literally post about every meal I eat."
Article continues below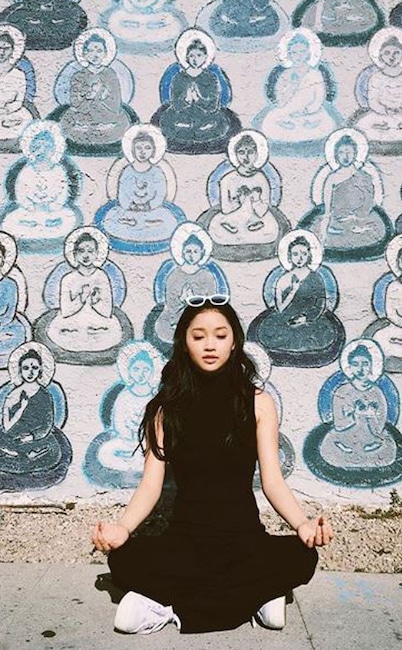 Instagram
Mural Master

Looking at the Alita: Battle Angel actress' Instagram account is liking look at our best friend's photos and it gives us Insta-life goals on the regular.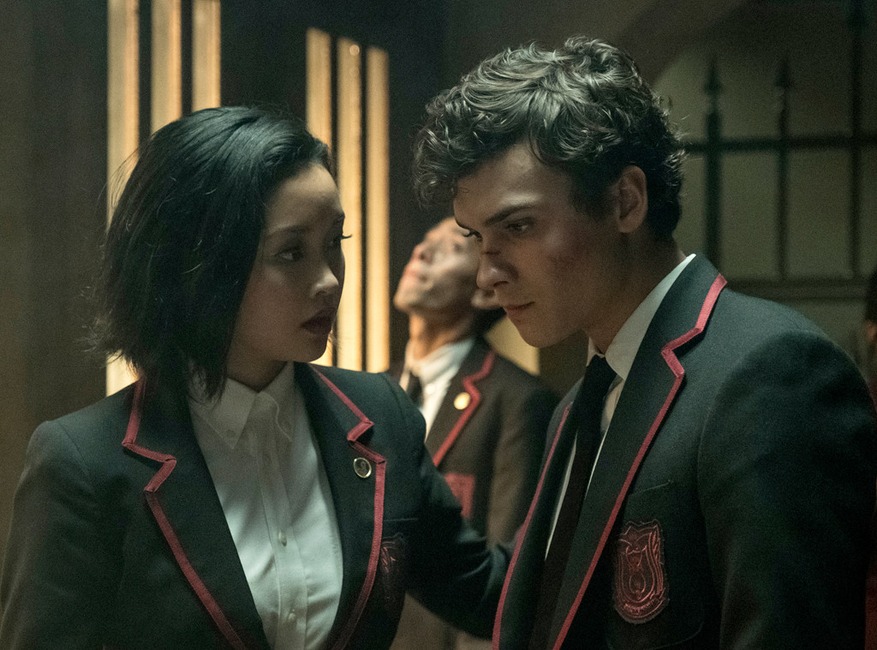 Syfy
She's a Triple Threat

No, we're not talking about the fact that she can act and dance and probably sing, we're talking about the fact that Condor is also a badass fighter thanks to her role on Deadly Class. "One of the coolest parts [about playing an assassin] is learning how to defend yourself," she told Newsweek about her Syfy role. "Being now able to have the tools and training to know how to defend myself if ever I get into a situation—God forbid—that is one of the greatest parts. I think the women on the show are so badass, and the show has given all the women a sense of power maybe they didn't have prior to going into this."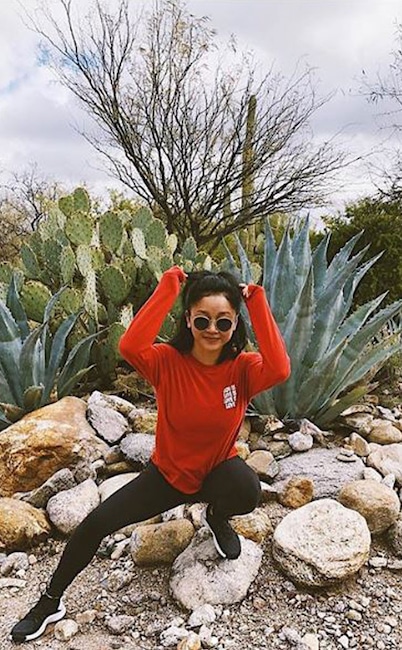 Instagram
She's Proud of Where She Comes From

Condor is from Vietnam and was adopted by her white parents which is why she related to her Netflix character's mixed race background and she is ready for the world to see more stories like it. "Well, I love it. I was born in Vietnam and I was adopted by an Irish lady and a Hungarian man, and then I moved to America. So, in a way I grew up in a mixed household, because my brother and I are Asian, and our parents are white," she told Teen Vogue in 2018. "And, I think, it's important to show mixed families anyway, because that's real life. Personally, I felt so comfortable and felt very understood."
Article continues below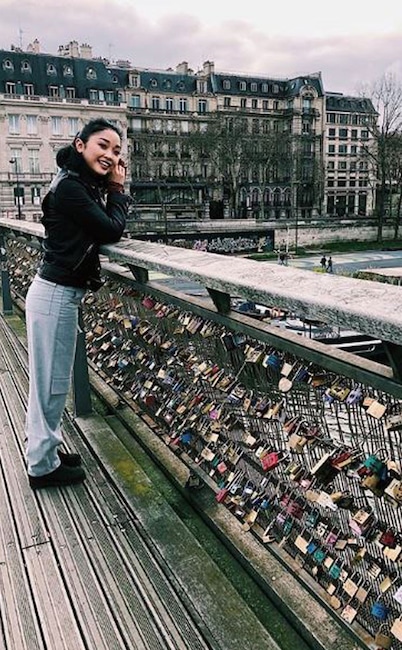 Instagram
Rom-Coms are Her Jam

"I love How to Lose a Guy in 10 Days. Love that! I actually love High School Musical, because I was the perfect age for it, I was that audience when it came out. I love The Devil Wears Prada, even though that's not technically a rom-com, I kind of put it in that category," Condor told W Magzine proving she's just like us. "I love Easy A! It's so good, it's like, iconic. 13 Going on 30, there are so many. I'm so happy there's a resurgence of rom-coms right now because they just make people happy, you know?"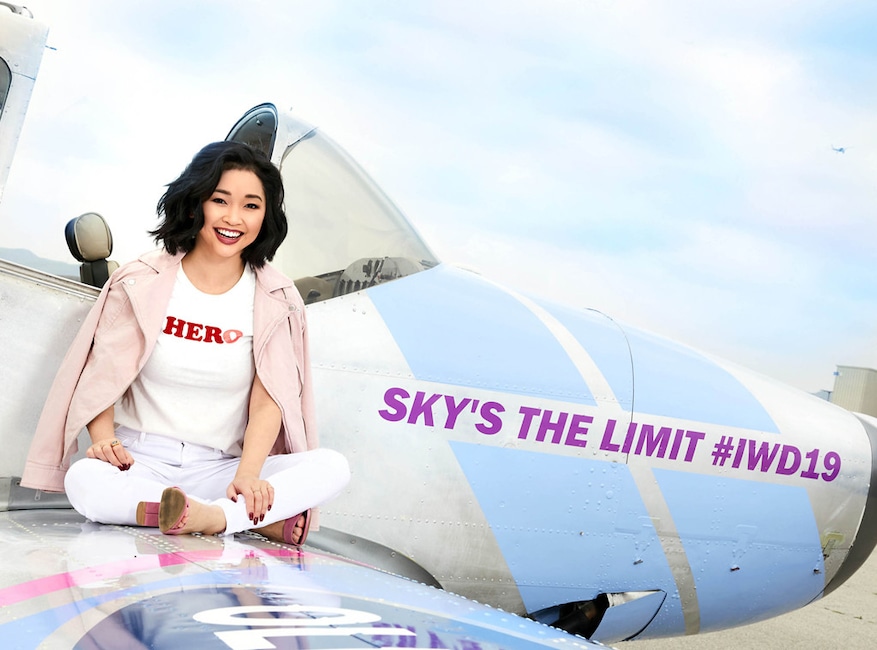 courtesy Sara Jaye Weiss
Give It Up for the Girls

Condor has a few words of wisdom or mantras that she wants all women to know and we are writing these down in our diaries right away! "I would definitely want 'You're stronger than you know,' which is my message," she explained to People. "I want them to see 'You're beautiful.' I want them to see 'Don't be afraid, you can do anything.' And "Love each other.'"
Source: Read Full Article