"That's not a fair statement," Kris hit back after her daughter called her out for perceived mismanagement and a failure to make her kids feel as if they're "equally taken care of."
If you were to look up the word "Momager" in the dictionary, Kris Jenner's face would probably be right next to it. But, according to daughter Khloe Kardashian, she's been slipping lately.
On Thursday's new hour of The Kardashians, Khloe confronted her mother over what she saw were gaps in how she's been managed in recent years. The conversation was sparked by Kris suggesting her daughter start her own podcast, something Khloe did not seem interested in in the slightest.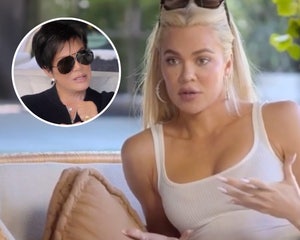 Khloe Kardashian Grills Mom Kris Jenner on Why She Cheated on Her Father Robert Kardashian
"You have to weigh out risk versus reward. Let's just say we're talking about [parent Caitlyn Jenner] and I accidentally say Bruce for a second. I would know it was an innocent mistake, it wouldn't be with [malicious intent] . That little thing that seems so innocent, I could be annihilated for."
While Kris understood her daughter's fear about saying the wrong thing on something like a podcast, she also hoped Khloe would work on her confidence — saying in a confessional, "Fear is like fire, it can either heat your home or burn your house down, it goes both ways." She told Khloe she could "do so many great things" with a podcast, but Kardashian felt she'd be spread too thin with no support system.
"While I appreciate all of that and I'm sure I would be good at a lot of things, I can't take on other responsibilities like that, starting something completely new, because I don't have a team to lean on, I don't have a management team," she told her mom. "You are only there until the contract is signed and then you dissipate until you want to give me the next contract."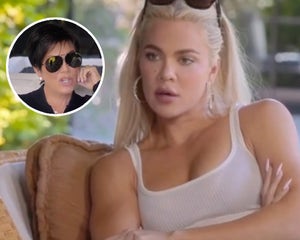 Khloe Kardashian Reveals What 'Infuriates' Her Most About Tristan Thompson Situation
Khloe acknowledged her mother managed her "ass off" for all her children throughout her career and appreciated her for getting them all to "where we are" today, before explaining that she has trouble sleeping and "can't do any of the things I should be doing because I'm trying to fix f–kups that have happened."
"If I took on this podcast deal, I am overwhelmed with work that I'm doing all on my own because I have no team, no support. So before I take on another project, I have to fix the 20 that are so f–ked up and I don't know how to do that," she continued. "And you don't know how to do that, because if you did, it would be fixed by now."
Venting more of her "frustrations," Khloe told her mother that "there's not a lot of follow through after something is done." She also felt that when her mother is unreachable — whether she's at lunch or on a well-deserved vacation — Khloe is left to fend for herself, with nobody around to help.
"It's not a knock on her, but there's no possible way she can do everything on her own and have her feel that they're equally taken care of," Khloe said, before telling Kris, "If you want to take on multiple clients, you have to fulfill their multiple and different needs. You don't give enough to each one because you physically can't."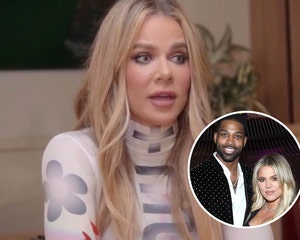 Khloe Kardashian 'Not Attracted' to Tristan Thompson, But Doesn't Shut Door on Reconciling
Jenner didn't agree, telling Khloe she felt that wasn't a "fair statement" and promising that she would put together a new team if her daughter agreed to a podcast deal. Khloe didn't trust her though, because that had never happened in the past. "Well, you and I disagree," said Jenner.
"There's issues I have with my manager. Not my mom, my manager," Khloe clarified in a confessional. "And when I try to address those issues, I get a lot of pushback and it's always a guilt trip, things a mom would do and those lines get blurred, gray."
She went on to tell her mom she felt like she had nobody to call besides Kris when she needs help with something immediately. "I never feel like there's people that are looking out for me, I have to do it all on my own in every single category and job I have," she continued, adding that she had zero faith the podcast deal would go the way Kris hoped it would.
"You're disappointed in my performance and I feel terrible about that. I want to find the thing that makes you happy, that's my job," Kris responded. "You have a really big following and a really big voice and you would be somebody everyone would want to listen to. If you want to do a podcast, we'll build a team. That's what I'm getting at."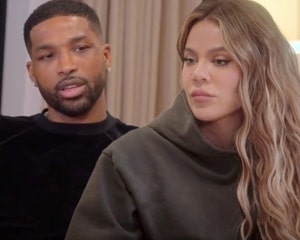 Khloe and Tristan Have Brutally Honest Convo About His 'F–ked Up' Actions, Possible Future
Khloe started to see red, however, wanting to address the bigger picture here and not the podcast specifically.
"And what I'm getting at is, I'm not going to continue the conversation and I'm not talking to this bulls—t that you keep trying because I'm never f–king heard," said a fired up Khloe. "We put a Band-Aid over a bullet hole and she likes to patronize me … it's all bulls–t. I'm so turned off from all of this."
As Kris tried to tell her daughter she was "spiraling," as Khloe felt like nobody was around to care for her "wounds." Replied Jenner: "I want your wounds to be necessarily taken care of. Calm down Khloe, you're getting upset and it's festering into all these other things, it's just not healthy."
For that reason alone, Khloe didn't think throwing a podcast into the equation was the best way to go. While she didn't believe her mom "fully" understood "everything that's happening in my life," Kris was adamant her heart was in "the best place" and only wanted Khloe to "do something that's in your heart."
"I don't have a lot of things in my heart in general these days," replied Khloe as the episode came to an end without any real resolution. According to a preview for next week, the tension between the pair on this subject will continue.
New episodes of The Kardashians drop Thursdays on Hulu.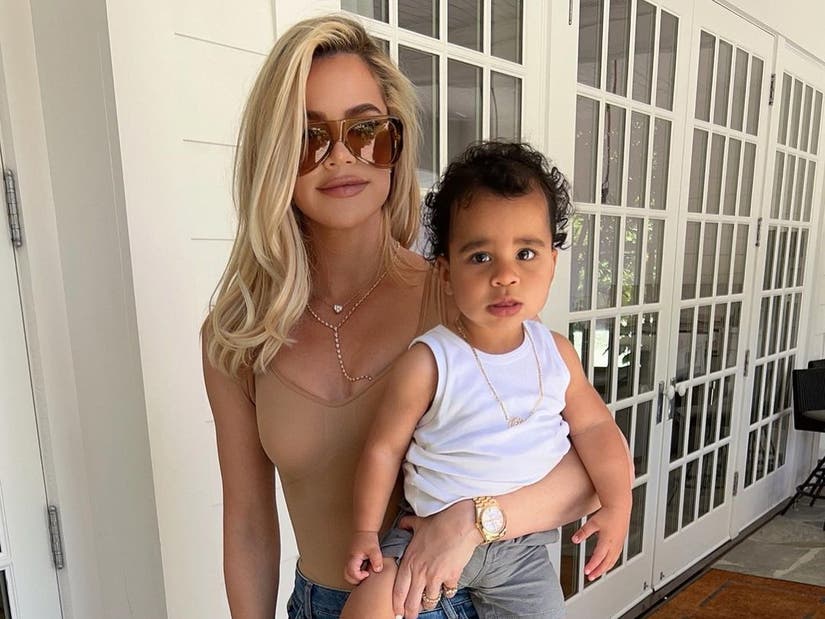 Source: Read Full Article