You might think the Met Gala is over thanks to Lady Gaga shutting it down with four outfit changes, but you would be incorrect because HARRY! STYLES! IS! HERE! And frankly, no one can deal with their emotions about seeing this sweet bae and his hair coif wander onto the pink carpet in all his campy glory.
BY WHICH I MEAN HE SAILED IN LIKE A SWAN, WEARING A SHEER BLOUSE THAT SHOWED HIS QUESTIONABLE TATTOOS AND NIPPLES, PLUS A PEARL EARRING.
HE'S THE BOI WITH THE PEARL EARRING.
As you're maybe aware, the theme of this year's Met Gala is CAMP—something that has many people on Twitter deeply confused. And no, tents aren't involved. The theme is actually based on Susan Sontag's 1964 essay titled "Notes on 'Camp,'" where she wrote "The essence of Camp is its love of the unnatural: of artifice and exaggeration."
Anyway, whatever, HERE IS HARRY, and YES ALL-CAPS ARE VITAL RIGHT NOW: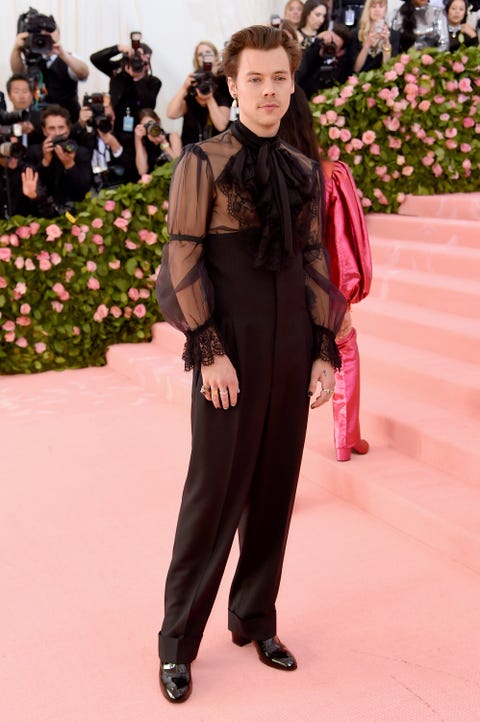 And here is everyone waiting for Harry:
This is me waiting for Harry #MetGala pic.twitter.com/fvaXqUF1IY
And here is everyone flipping out about Harry:
Harry styles: *enters the #MetGala pink carpet*
us:pic.twitter.com/nDFVZxkCu7
Honey, can we talk a lil about harry's boots?! Or about this that i can see his nipples? And his earring.
I mean yep you killed me Hazz. #MetGala pic.twitter.com/x6CxaXUGhD
OMG I'M DECEASED THAT POSE AND THE SEE THROUGH TOP AROUND HIS NIPPLES AND THE TATTOOS AND HIS FACE I'M IN FUCKING LOVE HARRY STYLES AND ALESSANDRO ARE KILLING IT. THIS LOOKS SO GOOD FROM THE FRONT AND THE BACK I'M HYPERVENTILATING #MetGala #MetGala2019 #MetHarry #MetCamp https://t.co/L2R7ysGtVR
HARRY LOOKS AMAZING I CANT BREATHE IM SCREAMING IN LEVTURE
AMAZING #MetGala pic.twitter.com/4Cyp2Sqa9e
OMG HARRY #MetGala pic.twitter.com/rrN9pwkrLd
Me when Harry steps on the carpet #MetGala pic.twitter.com/twqrhACiaj
Harry Styles really came dressed like he was gonna do cosplay for 50 shades of gray#METGala pic.twitter.com/uCra2lddoh
Kay I am breathless. As you were.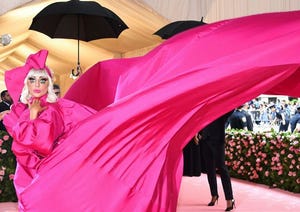 Source: Read Full Article