Game of Thrones is, without a doubt, the biggest show on television right now. And while it is about to come to an end very soon, the actors who have played main, and even supporting, characters throughout the show have made big names for themselves. Many of the actors on the series were either just starting out when they snagged the biggest roles of their lifetimes, or were popular in their home countries, but hadn't quite broken into the North American market.
RELATED: Game of Thrones Showrunners Had Cameos as Wildlings in Latest Episode
Now, with plenty of attention on them, they're poised for big things going forward once Game of Thrones airs its final episode. But while you would think these folks are rolling in the dough, the net worth of some of them might actually surprise you. Here, we've focused just on those who are still alive on the series, with figures based on data from CelebrityNetWorth.com. (Note: spoilers for season 8 ahead).
Click the button below to start this article in quick view
15

Lena Headey (Cersei Lannister) – $9 million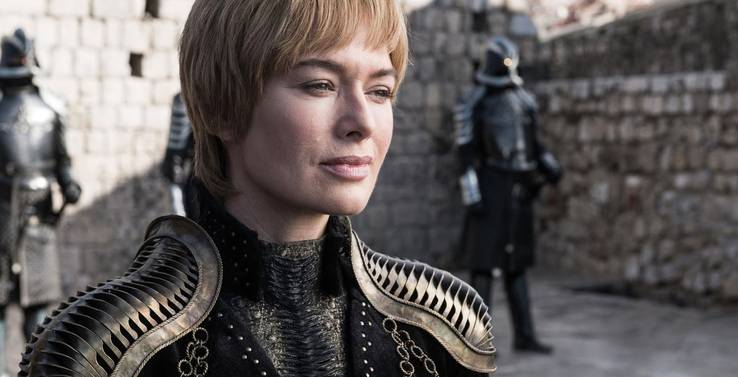 As the cruel, cold, and calculating Queen Cersei, Lena earns her $1.1 million per episode with every scowl and grit of her teeth. Born in Bermuda, she grew up in England as well, where she appeared in theatre productions before transitioning to film and television.
Some of her credits include Waterland, in which she debuted in 1992, followed by The Brothers Grimm, 300, The Jungle Book, Ripley's Game, and The Purge. She also played Sarah Connor in the spin-off TV series Terminator: The Sarah Connor Chronicles. Fun fact: it was Peter Dinklage who suggested Lena for the role of Cersei.
14

Peter Dinklage (Tyrion Lannister) – $15 million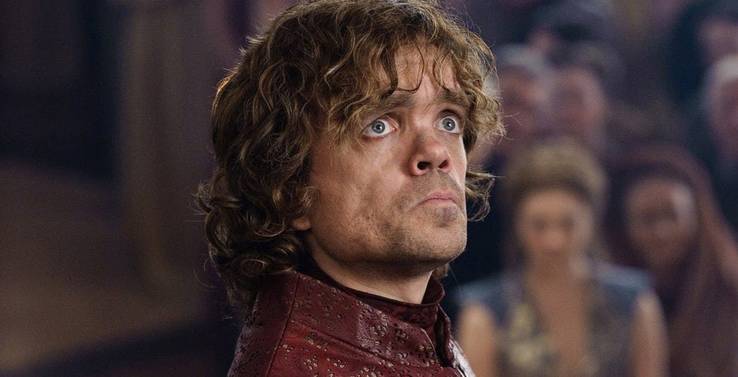 Banking a cool $1.1 million per episode as Tyrion Lannister, Hand to Queen Daenerys (for now) and defector from his wealthy family, Peter has been acting for decades, but his breakout role didn't come until 2003 when he appeared in The Station Agent. Other notable credits include Elf, The Chronicles of Narnia Prince Caspian, Ice Age: Continental Drift, X-Men: Days of Future Past, and Three Billboards Outside Ebbing, Missouri.
While he rocks a British accent on the show, he's actually American, born in New Jersey. He's been nominated for Emmys seven times for his role as Tyrion, and won three, proving that he's worth every last penny he gets.
13

Sophie Turner (Sansa Stark) – $6 million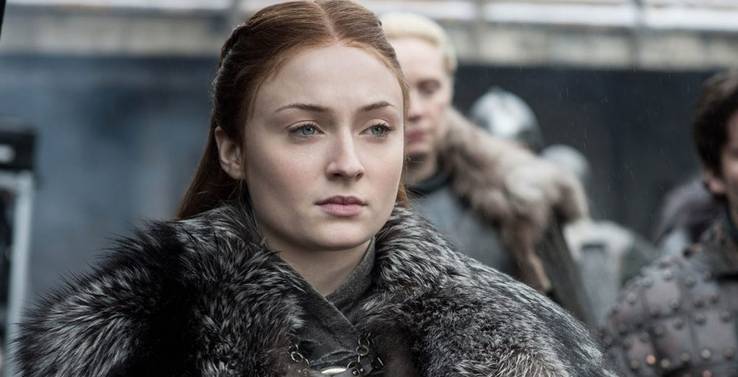 Born in England, this British actor has been a member of the Playbox Theatre Company since she was just three years old. Like Maisie Williams, Sophie's role in GoT, playing Sansa Stark, was her professional acting debut. In addition to several TV and movie roles, Sophie plays a young Jean Grey/Phoenix in the X-Men film series, and serves as the first international brand ambassador of Wella Hair.
RELATED: HBO Admits to Game of Thrones Coffee Cup Mistake – With A Joke
Newly married to singer Joe Jonas, her next project will be in a drama called Broken Soldier, followed by reprising her role of Jean Grey in X-Men: Dark Phoenix.
12

Maisie Williams (Arya Stark) – $6 million
It's hard to imagine anyone but Maisie playing the fierce warrior Arya Stark, the role that also marked the English actor's professional acting debut. She had a recurring role in Doctor Who as Ashildr, which has also contributed to her pay, along with her feature film debut in The Falling back in 2014.
She has several upcoming projects, including playing Wolfsbane in superhero film New Mutants, as a voice on animated series gen:LOCK, and alongside Nina Dobrev in teen drama Then Came You. Oddly, while the 22-year-old is arguably one of the most popular characters today, she reportedly only makes $150,000 per episode, a fraction of what some of the other main cast members make.
11

Emilia Clarke (Daenerys Targaryen) – $13 million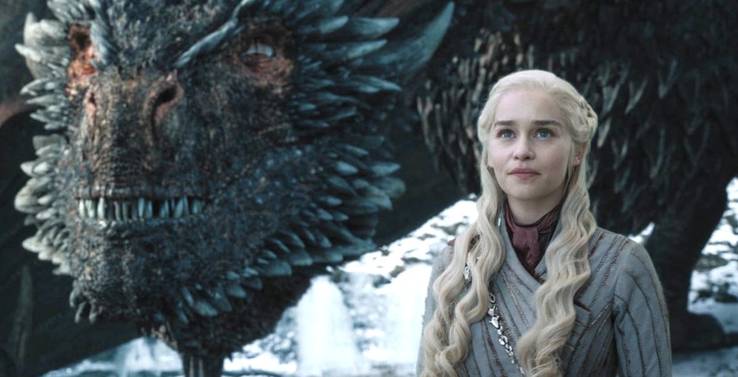 Also receiving $1.1 million per episode, this English actress mesmerizes on screen as Daenerys Targaryen, Mother of Dragons. She's appeared on stage, most notably as Holly Golightly in a 2013 production of Breakfast at Tiffany's, and debuted on TV in 2009 in the British soap opera Doctors.
But it's her role as Dany that has gotten her the most attention and critical acclaim, including several Primetime Emmy Award nominations. She was also Qi'ra in Solo: A Star Wars Story, and was named by Time magazine as one of the 100 most influential people in the world in 2019. Once GoT wraps up, she'll next be seen in crime/action/thriller film Above Suspicion, which is set to be released later this year.
10

Kit Harington (Jon Snow) – $12 million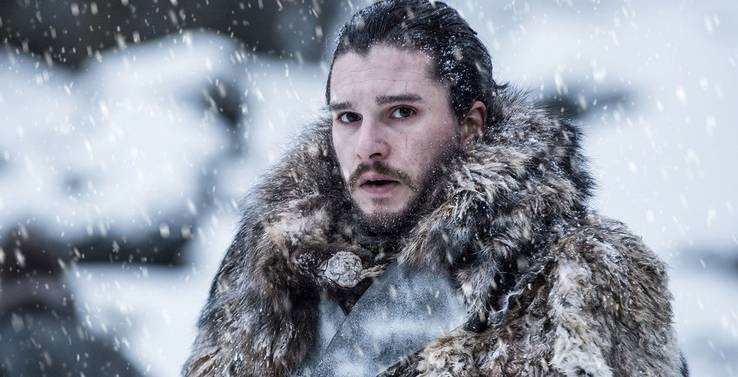 Depositing $1.1 million into his bank account after each episode of GoT, this English actor has amassed a pretty sum thanks to his role as pretty boy Jon Snow (or is it Aegon Targaryen?) Getting his start in theatre, the role of Jon Snow was actually Kit's first television role.
RELATED: 25 Hidden Details Behind the Making of Game of Thrones Only True Fans Knew
Since then, he's appeared in a number of films including the horror film Silent Hill: Revelation 3D, as lead in Pompeii, and in Seventh Son alongside Jeff Bridges. He also voiced the character of Eret in How to Train Your Dragon 2. In February, he finished out a run in a theatre production of True West in London's Vaudeville Theatre.
9

Nikolaj Coster-Waldau (Jaime Lannister) – $16 million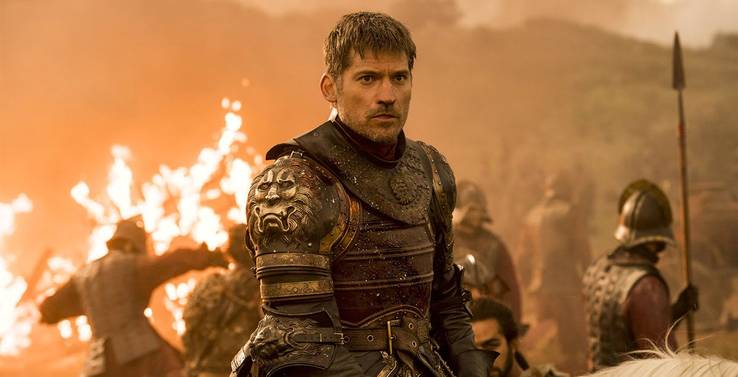 It might surprise you to know that this Danish actor, producer, and screenwriter has the biggest net worth of everyone on the cast. He reportedly receives $1.1 million per episode for his role as Jaime Lannister, which contributes significantly to his income. But he's been acting since the '90s, with his breakout role in the 1994 film Nightwatch, followed by films in his native Scandinavia, as well as in American films like Black Hawk Down, the short-lived TV series New Amsterdam (not the new one by the same name), and in Fox series Virtuality.
In addition to upcoming projects like Brian De Palma's film Domino, in which he's set to star, as well as plans to star as Macbeth in an L.A. production of the Shakespearean tragedy later this year, Nikolaj also works as a global spokesperson for L'Oreal Paris' Men Expert line.
8

Isaac Hempstead-Wright (Bran Stark/The Three-Eyed Raven) – $2 million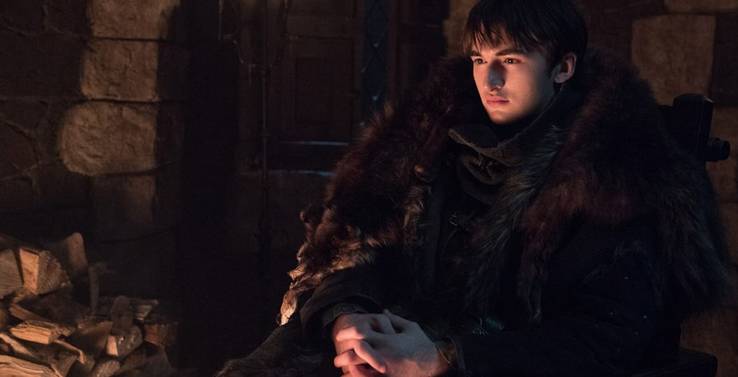 Arguably the character who changed the most, alongside the actor who grew up from being a young boy to a young man through the series' run, Isaac, who plays Bran (a.k.a. The Three-Eyed Raven) has acquired a healthy sum, mainly from his long-running role on the show.
He's appeared in movies as well, including The Awakening and Closed Circuit, as well as provided the voice of Eggs in the animated film Boxtrolls and Aidan in the TV series Family Guy. He has two upcoming projects: a movie called The Blue Mauritius and a sci-fi film Voyagers, which will begin production in June 2019.
7

Conleth Hill (Lord Varys) – $2 million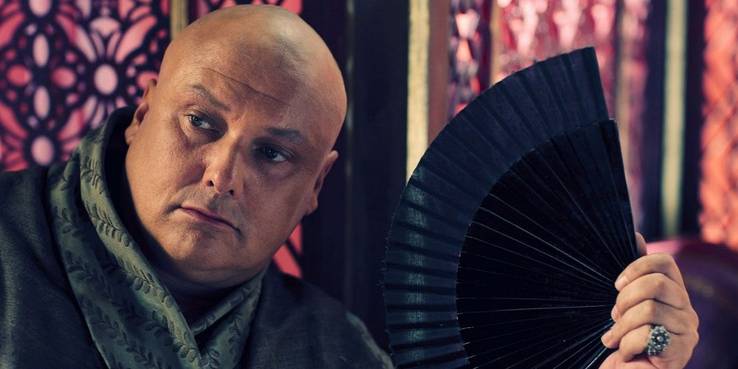 Lord Varys (who, by the way, has a full head of luscious hair in real life, which he lets grow back whenever he isn't filming), is the Master of Whisperers and a eunuch in the series. But in real life, this Irish actor has starred on Broadway in Stones in His Pockets, as well as in television since the '80s. You can see him next in a TV series called Dublin Murders, which is still in its post-production stage.
6

Gwendoline Christie (Lady Brienne of Tarth/Ser Brienne) – $3 million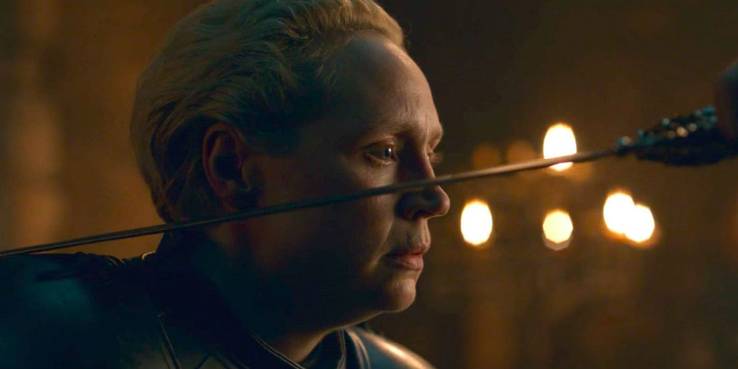 This 6'3'' English actor shifted focus from her aspirations to become a gymnast over to acting after a severe injury.
She has been appearing in theatre productions since 2007, and has some well-known films on her resume, including The Imaginarium of Doctor Parnassus, Welcome to Marwen, The Hunger Games: Mockingjay, and in many Star Wars films as Captain Phasma.
5

John Bradley (Samwell Tarly) – $4 million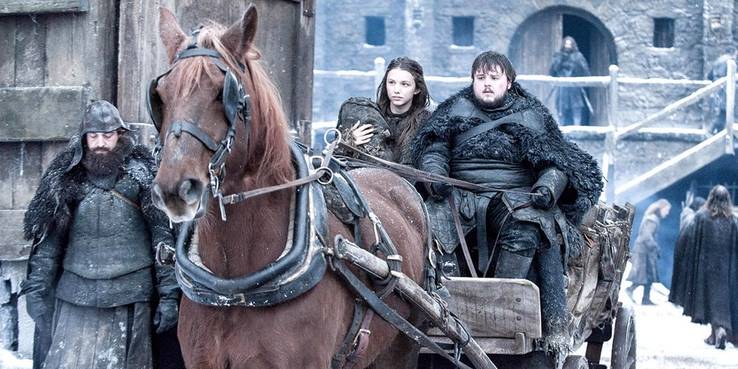 As the lovable Samwell Tarley, this English actor has only been acting since the early 2000s, but has racked up some impressive roles, including recurring roles in Shameless and Merlin in addition to his pivotal character as Jon Snow's BFF on GoT.
He also appeared in the 2018 film Patient Zero, alongside his former GoT castmate Natalie Dormer (Margaery Tyrell.)
4

Rory McCann (Sandor "The Hound" Clegane) – $6 million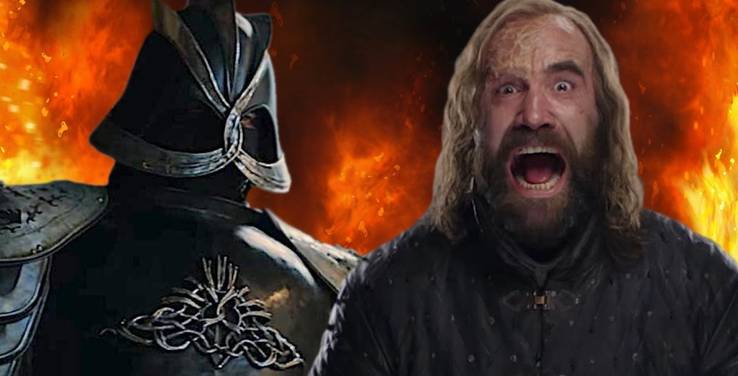 Playing the surly and massive Sandor "The Hound" Clegane, this Scottish actor has appeared in a number of films and TV series, including The Book Club, State of Play, and Shameless (he ironically played a priest, which couldn't be further from his brutal and murderess role on GoT.)
When he isn't on set, he lives a solitary and transient life, and used to play in a band called Thundersoup.
3

Liam Cunningham (Ser Davos Seaworth) – $4 million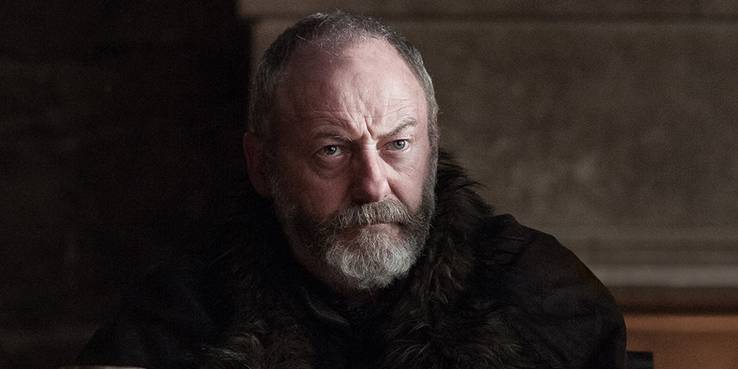 As the loyal and wise Davos Seaworth, this Irish actor has been appearing in movies and on TV since the early '90s, making his debut in Into the West, then moving on to appear in movies like Jude (his breakout role), Centurion, Clash of the Titans, and Dog Soldiers, and in Doctor Who and Merlin on TV.
2

Jacob Anderson (Grey Worm) – $3 million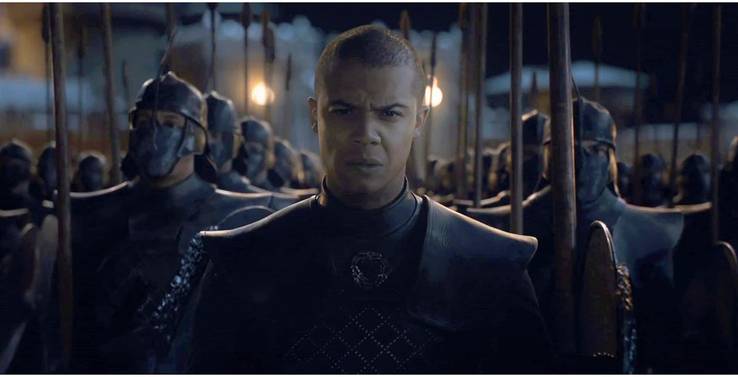 This British actor gets his paycheques not only from his role as Grey Worm, the leader of the Unsullied, but also through his lucrative singing career under the stage name Raleigh Ritchie. He has also had recurring appearances on series like Episodes and Broadchurch.
1

Kristofer Hivju (Tormund Giantsbane) – $3 million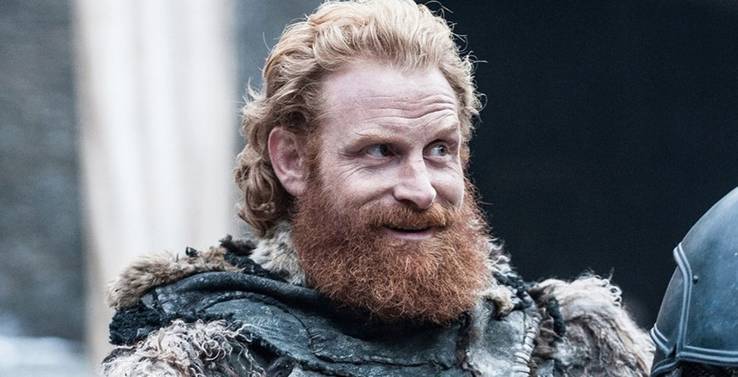 A scene stealer, Kristofer, who plays the caveman-like Wildling leader Tormund Giantsbane with a massive crush on Lady Brienne, is best known for this role. But he has acted before in films, some foreign, including Manhunt, The Thing, After Earth, In Order of Disappearance, Force Majeure, Operation Arctic, Wendyeffekten, Exodus: Humanity Has a Price, and The Last King. Born in Norway, he also once wrote a short film. He has a few projects in the works, so this isn't the last you'll see of the lovable redhead.
NEXT: Game of Thrones: 8 Important Events From Season 1 To Remember Before Finishing Season 8 
Tags:Game of Thrones,net worth
Source: Read Full Article