You may be familiar with power juicers or power soupers, but one woman is convincing others to be power spicers.
Interested in
Food?
In her new book, "Power Spicing," author and registered dietician nutritionist Rachel Beller explains the benefits of spices and how they work to help you stay healthy — from your mood to your metabolism.
A blend of spices can also pack medicinal properties that help decrease the risk of illnesses such as heart disease and cancer.
Beller's 60 simple recipes in her book also offer a unique and innovative approach to spicing for not only holistic foodies, but also to healthy eaters looking to improve their diets without sacrificing flavor.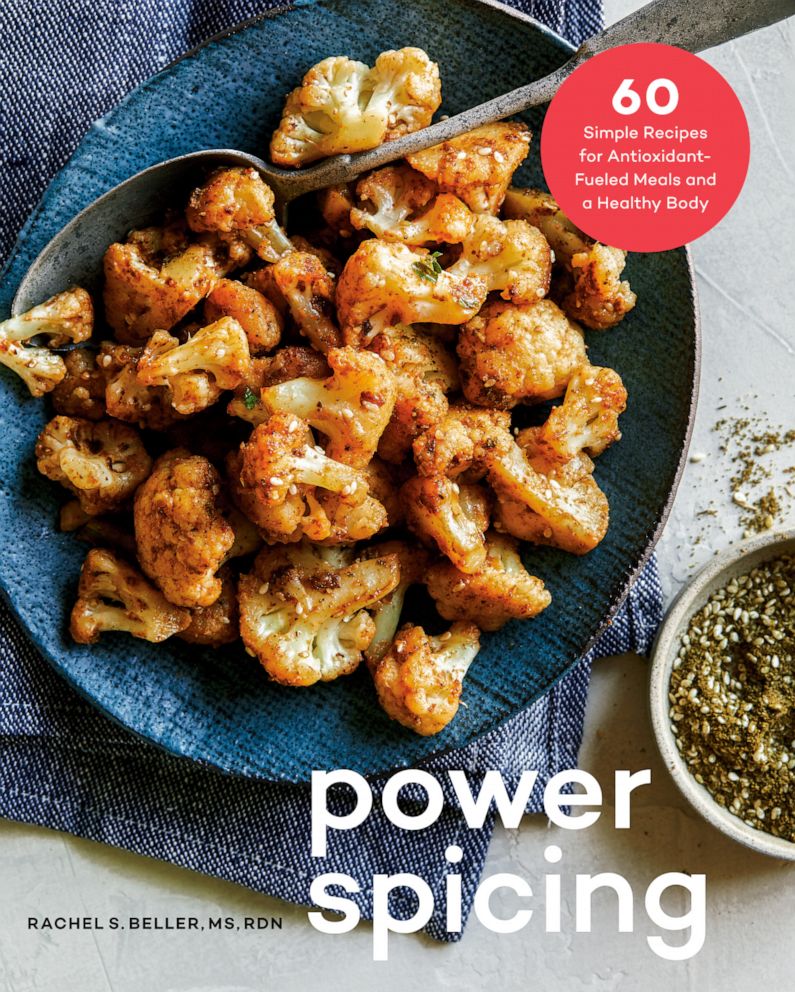 Check out the recipes below from her new book "Power Spicing: 60 Simple Recipes for Antioxidant-Fueled Meals and a Healthy Body."
Power-Spiced Overnight Oats
Ingredients for topping (optional)
Nut butter of choice
Berries
Hemp Seeds or flaxseeds
Cacao nibs
Freshly grated lemon or orange zest
Unsweetened coconut flakes
Directions
1. In a small jar or container, combine the oats, milk, chia seeds, and cinnamon and stir. Cover and refrigerate overnight.
2. Serve chilled or heat the oats gently on the stove top. Add toppings as desired and serve.
Spiced-Up Crispy Chickpeas
Immune Support Yellow Quinoa with Parsley and Almonds
Golden Choco-latte
Ingredients for Golden Power Breakfast Blend
2 tablespoons ground cinnamon
2 tablespoons cacao powder
2 teaspoons ground tumeric
1/2 teaspoon ground ginger
Directions
1. In a small saucepan over low heat, combine the milk and oil and let heat until just warm. Add the turmeric, cinnamon, cacao, ginger and black pepper (if using) and whisk until well combined. Pour into a mug and serve.
Reprinted from Power Spicing. Copyright © 2019 by Rachel Beller. Photographs copyright © 2019 by Teri Lyn Fisher. Published by Clarkson Potter, an imprint of Penguin Random House, LLC.
Source: Read Full Article