"The Little Mermaid" star Halle Bailey was a highlight, along with Sara Bareilles, as the Top 5 took on the music of Disney across two rounds before two of them were sent packing ahead of next week's epic finale — which three artists made it … and were they the right ones?
It was a Disney Night highlight on "American Idol" as Halle Bailey stepped up and shut down all the haters with an incredible performance from "The Little Mermaid." And that's not even getting into the fact the night also revealed this season's finalists.
This year is somewhat unique in that all five of the remaining contestants are incredible in their own right. Every one of them has earned their spot and every one of them would make a great contender for the title. But after tonight, only three remain to battle it out in next week's three-hour showcase.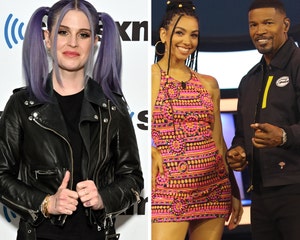 Kelly Osbourne Praises Jamie Foxx After Stepping In for His Daughter Corinne on 'Beat Shazam'
In typical Katy Perry fashion, the judge who loves to dress up went with Elastigirl from "The Incredibles" this year, which gave her a lot more flexibility and movement than last year's costume — and she wasted no time in showcasing just how much freer her movements were.
"Descendants" star Sofia Carson was on hand to help the contestants with one round of the competition (but she didn't get to sing!), while the second was dedicated to their moms for this live Mother's Day performance. In truth, though, all ten songs were Disney staples, though with one pulling from "Guardians of the Galaxy Vol. 2," the contestants definitely have more leeway in how to define that these days.
The most remarkable thing to us, though, was how all five of them have really stepped into themselves as artists. If they were feeling nerves, they funneled them into some truly incredible performances. These didn't look like scared, nervous kids in a singing competition. They looked like real pros up there, making it even harder to predict who would advance — and who should advance.
Did America get it right?
Fair warning, since I'm safe at home, I'm probably going to be a little harsher than my colleagues Lionel Richie, Katy Perry, and Luke Bryan. But I might be nicer, too. Maybe.
And just for fun, I'm going to rank the performances from worst to first to see who my favorites are in each round. That way I can see who's the best and then see if you get it right with your votes – i.e., agree with me.
Blac Chyna Compares Herself to Old Photos of Her 'Crazy' Face, Shows Up Lips 'Went Down' Since Removing Filler
FILLER
Sara Bareilles
Unable to render YouTube Video.
("When You Wish Upon a Star," Cliff Edwards [from "PInocchio"]) Not gonna lie, the humming chorus was a little odd as it felt like she was setting up some introduction or something and then she just went on. Ultimately, Sara was joined by the Top 5, because of course she was, though they were nothing more than background singers. Still, Sara has such a sweet and simple delivery that's very classy and proves you don't have to show off to be compelling and own a stage.
Halle Bailey
Unable to render YouTube Video.
("Part of Your World," Jodi Benson [from "The Little Mermaid"]) Any naysayers who are still upset about Halle getting cast as Ariel can please sit all the way down and shut up after this performance. This was absolutely incredible. She nailed the cadence, delivery, playfulness, earnestness, longing, and dreamlike quality of the original and even took it to another level. This was nothing short of a masterful vocal performance by an artist at the very top of their game.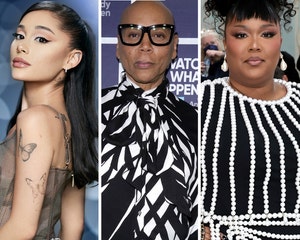 14 Celebrities Who Have Spoken Out Against the Drag Ban
ROUND 1: DISNEY NIGHT
Wé Ani
Unable to render YouTube Video.
("Into the Unknown," Idina Menzel [from "Frozen 2"] – 24, Harlem, NY) This was Wé going big and epic, as the song demands. We've seen now that she has this ability and she certainly was taking the roof off of the place, but we appreciated the subtler moments even more juxtaposed with that incredible power and control. She has such a beautiful tone, rich and full of passion, we could really feel a connection to the empowering message of this song. She's making a strong case (on top of an already strong season) for the finale. How do you have it without her?
Zachariah Smith
Unable to render YouTube Video.
("I Just Can't Wait to Be King," Jason Weaver [from "The Lion King"] – 20, Amory, MS) Zachariah was already a king up there, with an unbelievable stage show on top of a powerhouse vocal performance. It was an unexpected song choice, but he brought so much energy and joyousness to it, we found ourselves tapping and sliding along with him. By the time he hit a breakdown at the end, we felt like we were dancing in the aisles with our new king ready to take us on an adventure. Zachariah takes us on journeys every time he performs, but this might just be his loosest and most enjoyable one yet. What a huge surprise this was.
Iam Tongi
Unable to render YouTube Video.
("Lava," Kuana Torres Kahele & Napua Greig [from "Lava"] – 18, Kahuku, HI) Iam already has such star power that his time with Sofia Carson became an impromptu mini-concert for the assembling throngs who stopped to see and hear him. How does he not win this season? Once again, there is this rich timbre in his voice that's so filled with sweetness and sincerity, you can't help but be drawn in. This was a storyteller's song and he delivered that story with sincerity and so much heart. Iam is a natural artist who emotes better than many who've made it as professionals in this business. Surely, he'll be among them soon.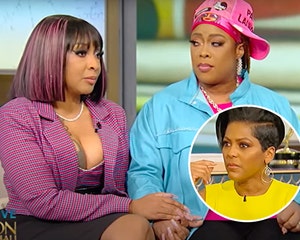 Da Brat & Wife Jesseca 'Judy' Dupart Respond to Backlash Over 'Misconstrued' Sperm Donor Comments
Colin Stough
Unable to render YouTube Video.
("Real Gone," Sheryl Crow [from "Cars"] – 18, Amory, MS) Colin was an authentic country rocker on this track, bringing all of his grit right to the forefront of his performance. He's grown tremendously as a performer in his short time with the show. For an up-tempo country jam, he delivered on all fronts with all cylinders firing from start to finish. It's the kind of performance that gets people up and moving and is just the thing he needs to do. We also appreciated how different this was to his other performance, offering a really well-rounded showcase of who he is and what he's capable of.
Megan Danielle
Unable to render YouTube Video.
("You Can't Stop the Girl," Bebe Rexha [from "Maleficent: Mistress of Evil"] – 21, Douglasville, GA) Megan could have been a guest singer, she was so in command of this song from start to finish. That signature rasp in her voice is already iconic and exciting to hear, telling us this is going to be another heartfelt and heartbreaking performance from Megan Danielle. She's another one who has grown so much, finally owning her power and talent and believing that she has earned this moment on merit. This was an incredibly restrained and yet still powerful moment.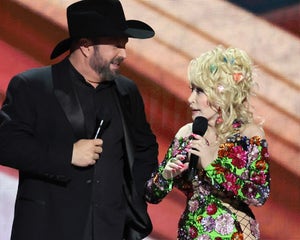 Dolly Parton's 'Threesome' Joke Leaves Garth Brooks Blushing at ACM Awards — Trisha Yearwood Responds!
ROUND 2: MOTHER'S DAY TRIBUTE
Wé Ani
Unable to render YouTube Video.
("The Climb," Miley Cyrus [from "Hannah Montana: The Movie"] – 24, Harlem, NY) We get why this might be a meaningful song for Wé, but this wasn't the most mind-blowing performance we've seen from her. It's also starting to be more and more of the same with each round, and we know she has so much more inside that talent to offer. For some reason, she's slayed all of these big songs, but we didn't feel as connected through her to this one. It's as if she couldn't quite figure out how to be comfortable in her arrangement.
Zachariah Smith
Unable to render YouTube Video.
("Life Is a Highway," Tom Cochrane [from "Cars"] – 20, Amory, MS) Vocally, this wasn't quite as strong as Zacharia's first outing, but his stage presence remains just as magical. He is just a born performer who comes alive when the music starts in a way that is so organic, so wild and unexpected, it's transformative. It's almost like we're watching this crazy metamorphosis from unassuming kid to bona fide rock star every single time he hits the stage. We'd have liked a more consistent vocal on this one, as he did lose it a few times, but when he's on, he's stellar.
Megan Danielle
Unable to render YouTube Video.
("Carried Me With You," Brandi Carlile [from "Onward"] – 21, Douglasville, GA) It was another poised and flawless vocal, but we oddly enough didn't feel anything. Not that we need to feel something every time someone sings, but it's rare for Megan herself to leave us feeling hollow during a performance. We're usually emotional putty in her hands, so this was odd. But, we were able to disconnect and really listen and she has such a great command of the melody; her pitch was flawless and her tone is still so unmistakably magical. Megan is the real deal.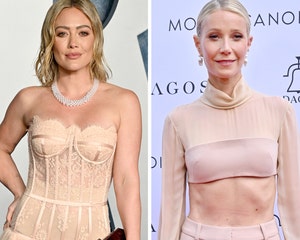 Hilary Duff Shares One Diet Trick That Gwyneth Paltrow is Already 'In Trouble For'
Colin Stough
Unable to render YouTube Video.
("Nobody Knows," The Lumineers [from "Pete's Dragon"] – 18, Amory, MS) More than any previous time, Colin settled into the pocket and told this story. It was thus with a masterful subtlety that he had us wrapped around his finger with each breath. There was such an intimacy, the room was silent as he performed. This was the most connected we've ever seen him, in the zone and making a statement not just as a contestant, but as an artist with a message for all of us.
Iam Tongi
Unable to render YouTube Video.
("Father and Son," Cat Stevens [from "Guardians of the Galaxy Vol. 2"] – 18, Kahuku, HI) Iam just delivers. He makes it look effortless even when you know it isn't … or maybe it is? Either way, it's that rich, buttery texture in his voice, that almost hauntingly slow vibrato, all of that indescribable vocal goodness that just oozes from him like he was born with it. Iam has such a rare gift in that he is raw emotion when he performs. Even when we aren't feeling as much from him, as was the case here, he's still projecting so much authenticity and depth, we're melting with each strum and note.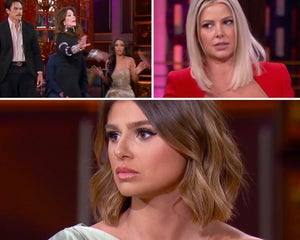 Ariana Eviscerates Tom & Raquel In Vanderpump Rules Reunion, Sandoval & James Nearly Come to Blows
PREDICTIONS & RESULTS
We thought there might be more of a battle for the Top 3 going into the night then there turned out to be (if we're right). As it turned out, both Zachariah Smith and Wé Ani were surprisingly inconsistent on the night.
Again, we should caveat all comments by saying that we are confident this is the strongest Top 5 this franchise has ever had. In any other season, any of the five could be a real contender to win. It's a shame for them, they're going up against each other — and that Iam Tongi is a part of this season, because his victory is all but assured (even Katy thinks so, as she said tonight).
Back to this week, in particular. It felt like both Zachariah and Wé had one incredible performance and then another that was somewhere just below that. In truth, we feel the same about Megan Danielle and Colin Stough (and even Iam, to an extent); it's just that their off night wasn't quite as off, as evidenced by our rankings above.
In fact, comparing the two rounds based on our rankings, our Top 3 are actually in a dead heat. While we know Zachariah has a huge following, Colin Stough has always seemed to have a bigger one. Tonight, he showed off a wider array of who he is and what he could do. Zachariah was incredible as "King" but not so much on the "Highway."
As for Wé, something felt off about her all night long. It's as if she hit this belting diva lane and suddenly felt like she was stuck. We wanted some of that Tina Turner energy again, some of that rocker vibe that we know is in there. She had two songs tonight, so she would have been better served to do what Colin did and give us two sides of her talent.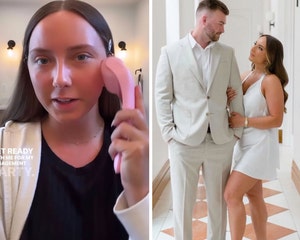 Eminem's Daughter Hailie Jade Shares Inside Look at Her Engagement Party
As such, we were feeling pretty confident that it was the end of the road for Wé and Zachariah — whereas last week, we'd have probably predicted both of them making it into the finale with Megan and Colin sitting on the outside looking in. Were we right this week, last week or some combination of the two? Would America boot both women? Keep them both?
The first person sent into next week's finale was Colin Stough, joined quickly by Megan Danielle. So far, we were two for two. Did they leave Iam up there to make the last vote just that obvious, or could there possibly be a huge upset — even after the raucous audience reaction to his every moment?
Nope, they just wanted to kill the suspense and give Zachariah Smith and Wé Ani a few more moments to accept the inevitable. Of course it was Iam Tongi who joined Colin and Megan in the finale. Now, if we had to predict the Top 3 rankings, we suspect Colin will come in just behind Iam, with Danielle settling for third.
Next week's three-hour finale extravaganza will be absolutely packed before we find out. Keith Urban is a special guest, also serving as mentor for the Top 3 as they take on his song catalog. But he's not alone as the judges will also perform, as well as Clay Aiken and Ruben Studdard, Lauren Daigle, James Blunt, Jazmine Sullivan, TLC, Lainey Wilson, Kylie Minogue, Ellie Goulding, Jelly Roll, Pitbull, and Kevin Cronan of REO Speedwagon.
"American Idol" looks back on this season's "Journey to the Finale" Monday at 8 p.m. ET and then returns for a three-hour endgame next Sunday at 8 p.m. ET on ABC.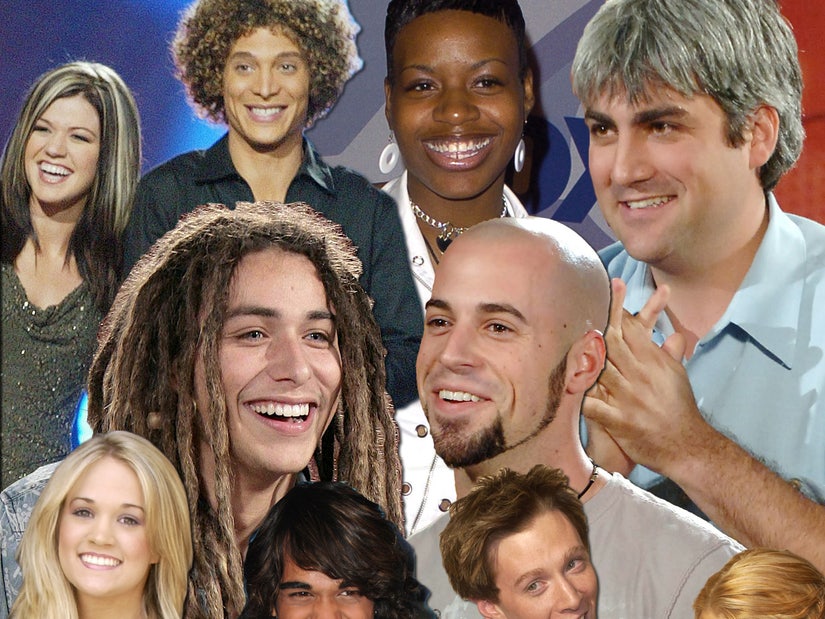 Source: Read Full Article