These $99 Bridesmaid Dresses Are Not Only Stunning, but They Also Fit All Body Types

It had only been three seconds since I had gotten engaged — technically it had been about four hours, which is essentially the same when something this big happens in your life — and I had already received requests about what people did and did NOT want to wear as a bridesmaid. "Can you not choose pink?" one text said. "Could you find a dress that doesn't show my upper arms?" They were all valid points, because in the end, I just wanted everyone in my bridal party to feel absolutely comfortable, but the problem was I had no idea where to start.
After searching online for what seemed like an eternity, I gave up on the idea of finding something that was affordable, stylish, and in an array of sizes. During one long venting sesh with a friend, we came across Birdy Grey. It turns out she had seen the dresses at a wedding she had just attended and loved them. After a quick Instagram stalk of the wedding in question, I browsed the site and realized the brand actually answered each and every single one of the problems I was facing: 1) the sizes go from XS to 3XL, 2) they come in a variety of colors, 3) the brand's convertible dress can be worn a multitude of ways, and as an added bonus, they ring in under $100! (Side note: In a funny turn of events, my close friend/bridesmaid, who's also getting married around the same time I am, texted me saying she's using the same brand! If that isn't a sign that I made the right decision, I don't know what is.)
I reached out to the founders, Grace Lee and Monica Ashauer, to learn more about the brand and discovered that it stems from a very sweet story. "Monica and I have been best friends forever. On top of that, we have such different skill sets so it really works in building the business. It's truly understanding what it's like to be a bridesmaid, understanding the dynamics of friendship, and then building a company together," Grace said.
When asked about how the idea of Birdy Grey came to be, Grace said, "I had been a bridesmaid six times and I saw there was truly a white space in this category because there were only these run-of-the-mill bridesmaids dresses that were very expensive. I asked myself, 'Why do we have to pay so much for a bridesmaids dress? Is this really necessary?' All of our dresses are $99. We have 15 core styles and about 15 core colors. Our goal is to really simplify the online bridesmaids dress shopping experience for the consumer. That way you can save that extra money and use it for a bachelorette party in Tulum, which is what people are more excited about, right?" Um, absolutely.
Read on to see more Birdy Grey styles if you're in the market for bridesmaid dresses.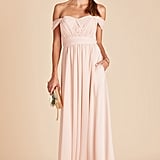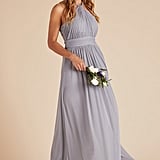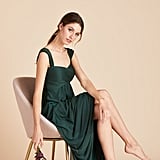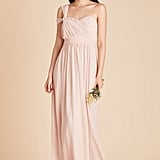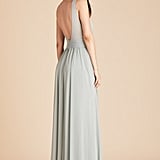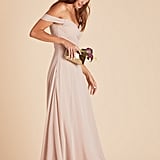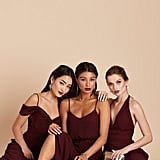 Source: Read Full Article