Spring/Summer 2019's thoughtful partnership was only the beginning; Heron Preston and Levi's have reunited to once again remix archival Levi's silhouettes. This time around, the pair channel Bob Ross by way of happy accidents, appropriately dubbing the collection "MISTAKES ARE OK."
"The idea of this capsule really came from the story of my birth certificate," Preston explained to HYPEBEAST. "The hospital misprinted my birthday as 1873 instead of 1983. It was actually funny in a way. The only thing that came out of it was that my friends and I got to joke around about me being a 100-year-old vampire. I thought that was funny! Later on, I learned that 1873 was also the year that Levi Strauss and Jacob Davis obtained a U.S. patent on the process of putting rivets in men's work pants for the very first time.
"I was on a tour at the Levi's factory going through their archives in San Francisco and noticed the rivets of the denim had the year 1873 on them. I told them the story of the mistake on my birth certificate and we realized there was a happy coincidence there. … Personally, I have always loved a good pair of vintage 501s. To me, Levi's 501s are just like the Air Force 1. It is the blank canvas for customization, personalization, and storytelling. … [They've] become a part of the fabric of culture."1 of 4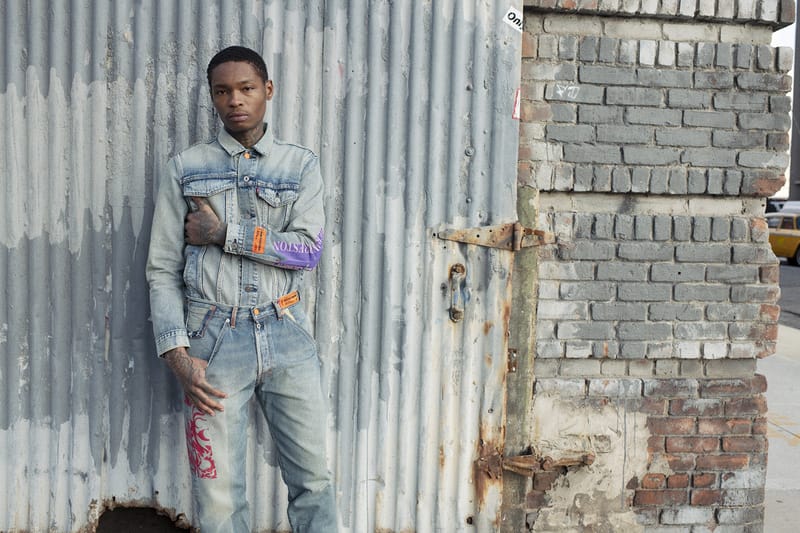 2 of 4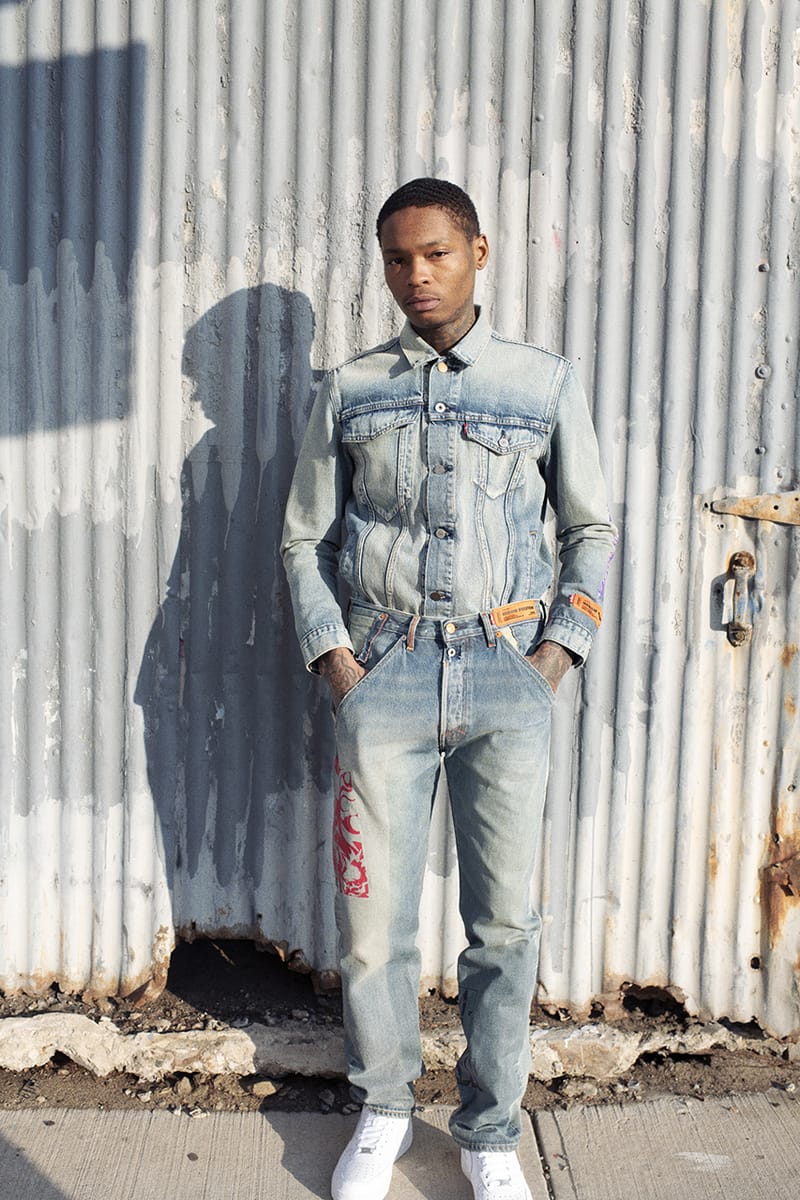 3 of 4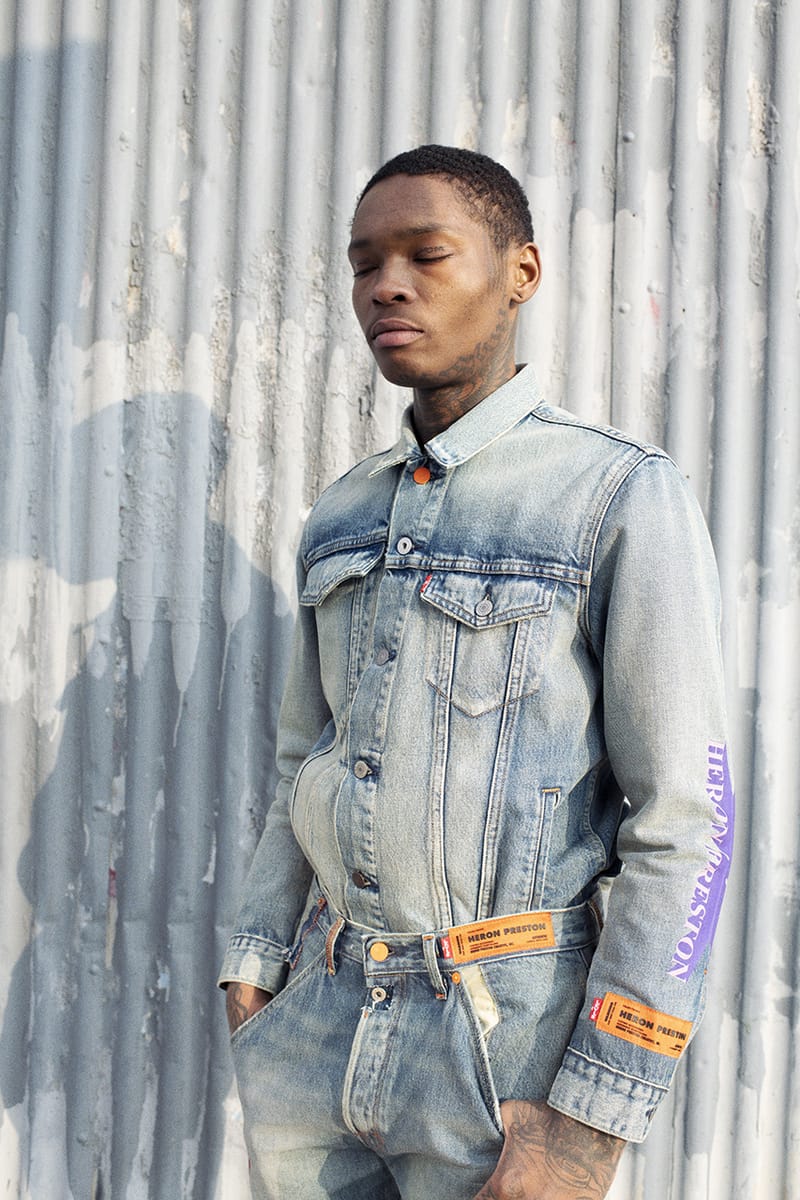 4 of 4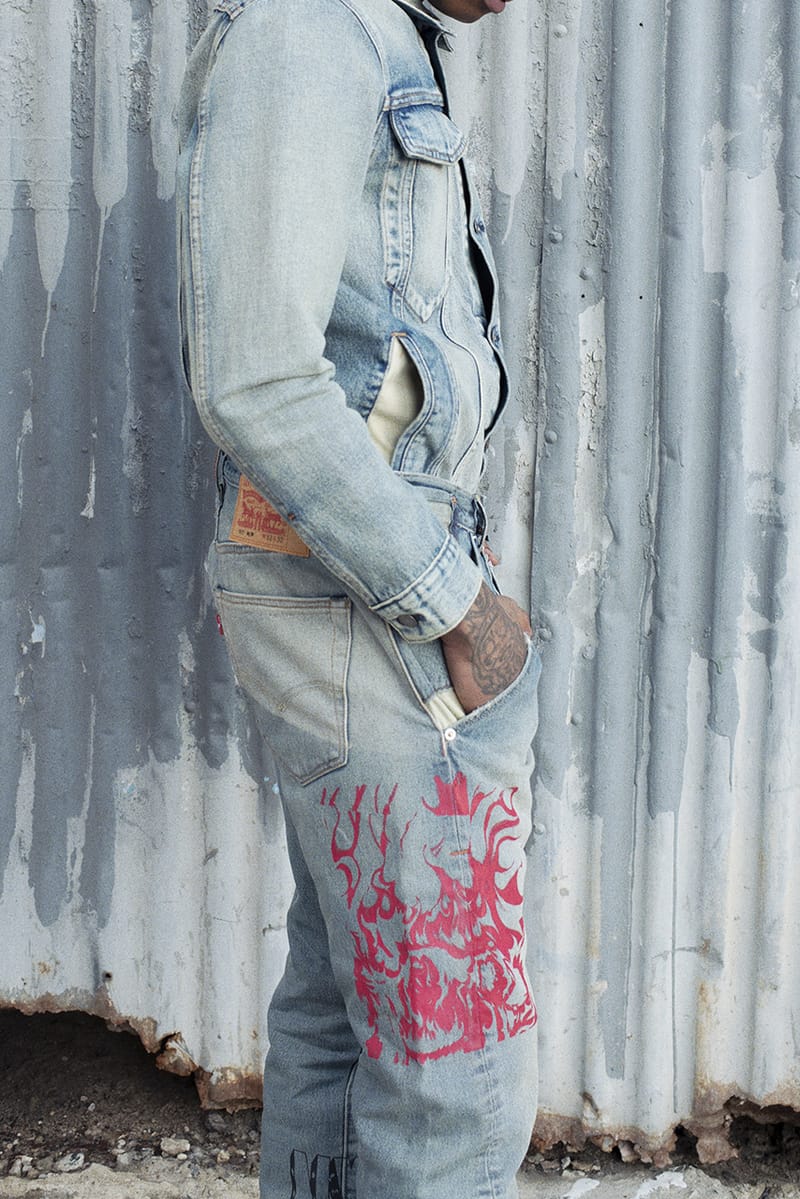 Preston's new Levi's range is rife with intentional mistakes or "conscious aberrations," as Preston likes to say. Four Levi's 501 jeans and trucker jackets are on hand for both men and women — three heavily-customized versions and one set free of alterations.
Preston notes, "tweaked and distorted. We included reshaped pockets, mismatched buttons, incorrectly-cut labeling, reversed belt loops, exposed linings and asymmetric accenting." A "CONCRETE JUNGLE" print complements Preston's Spring/Summer 2020 collection of the same name, while his signature orange tags and "CTNMb" verbiage appear throughout.
"I spent 3 days in the Levi's design studio, Eureka, in San Francisco [going through the archives with] the design team," Preston recalled. "We pretty much built the collection by hand. We had scissors, trims, and sewing machines in the studio; we just got busy. We were all on the floor, hands and knees, and started to cut up pieces and put pieces back together."1 of 12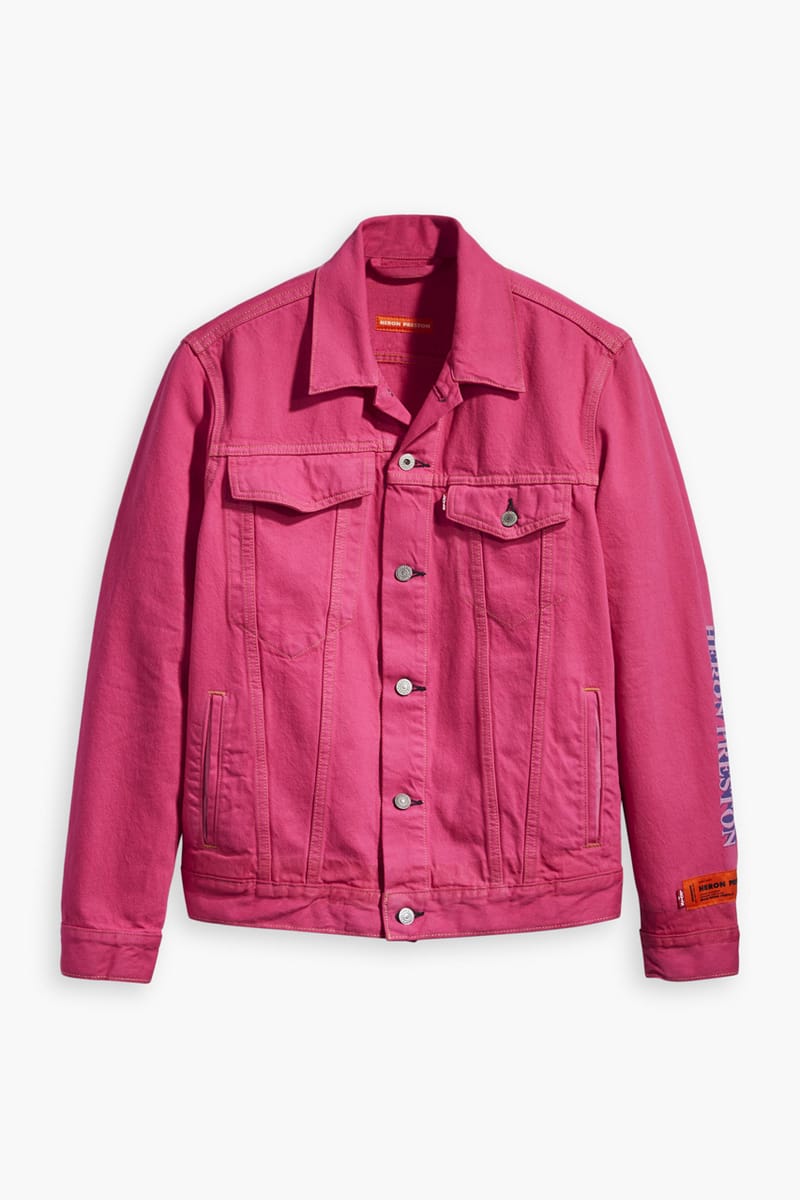 Men's collection2 of 12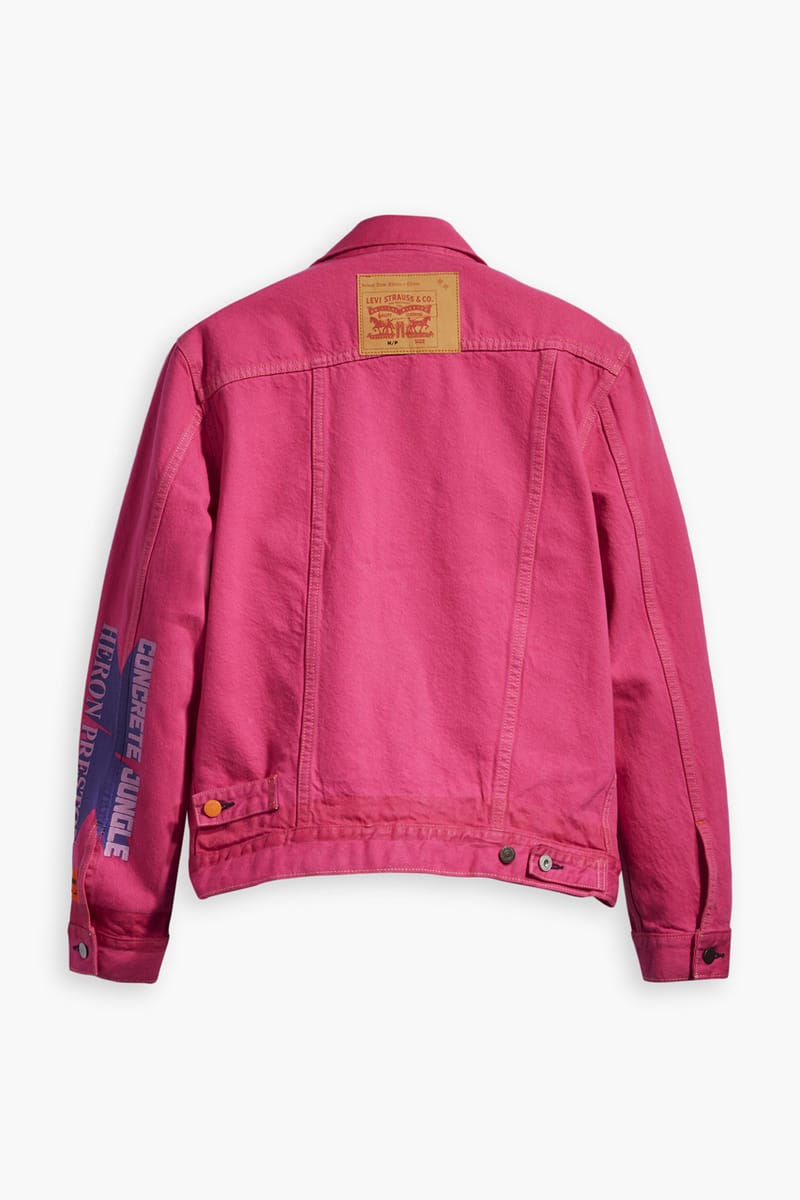 3 of 12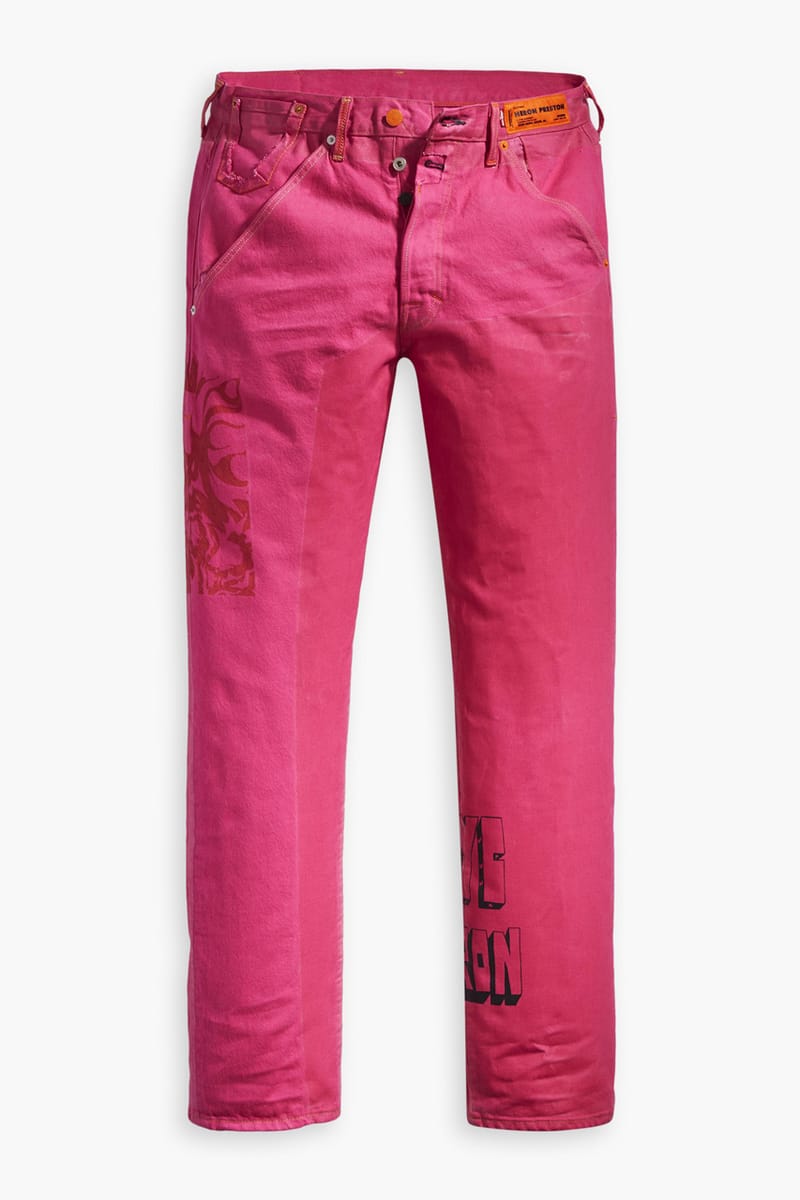 4 of 12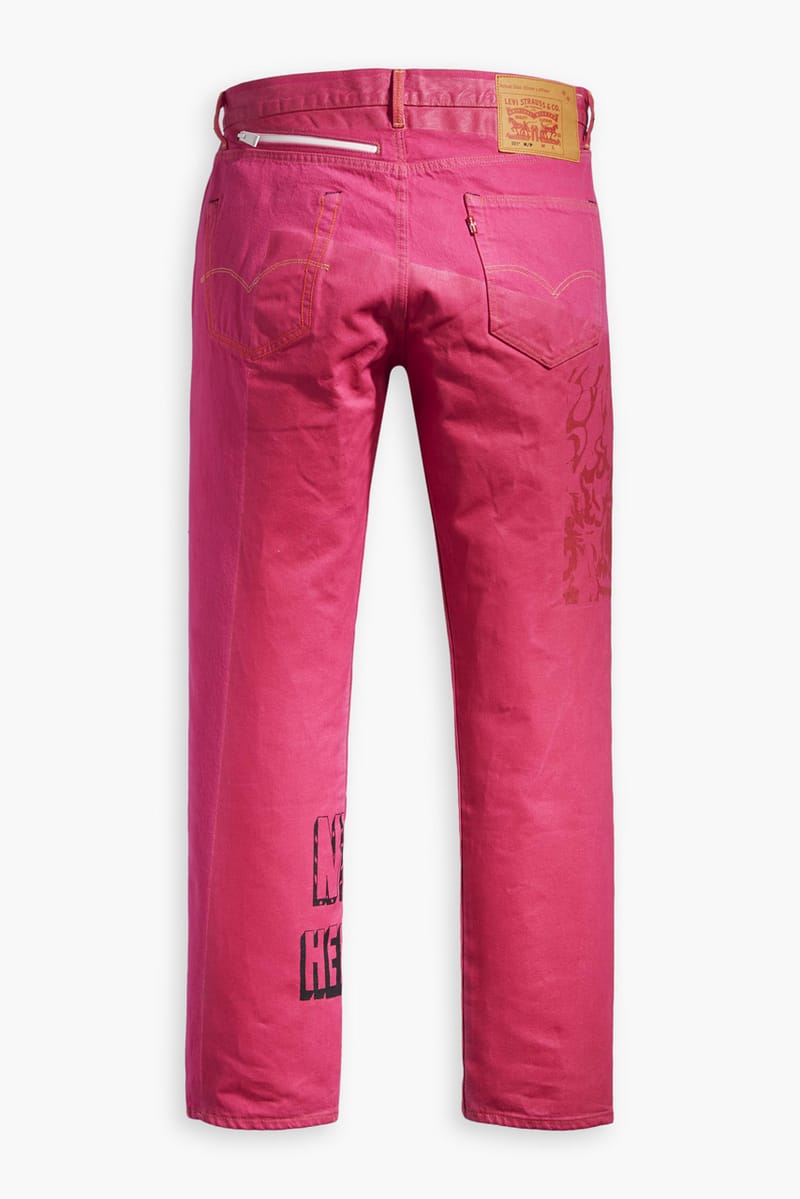 5 of 12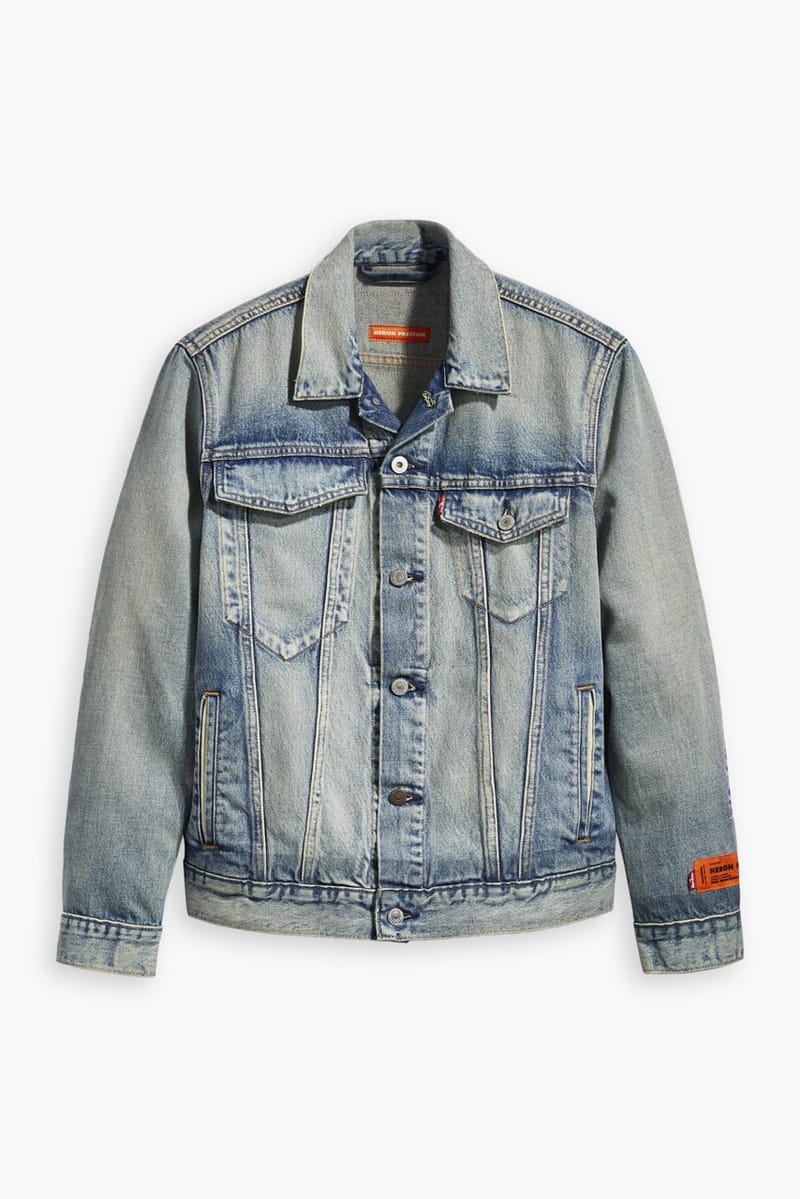 6 of 12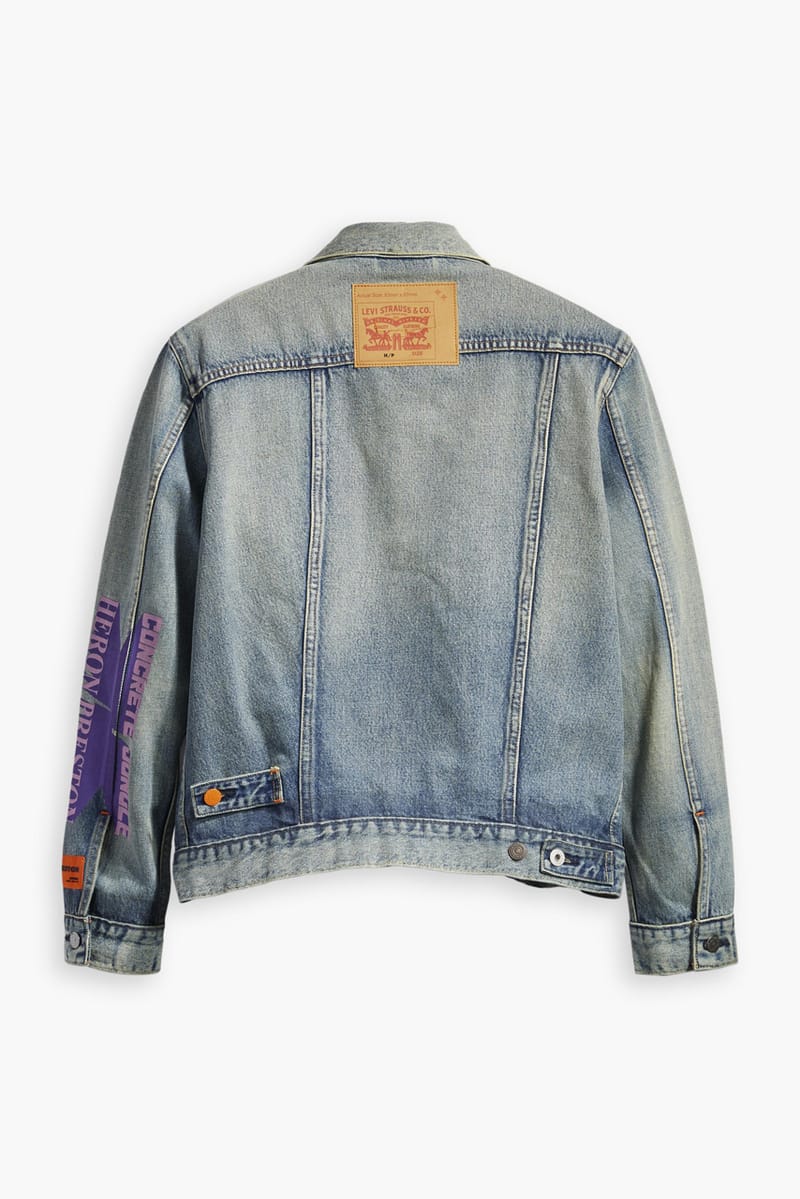 7 of 12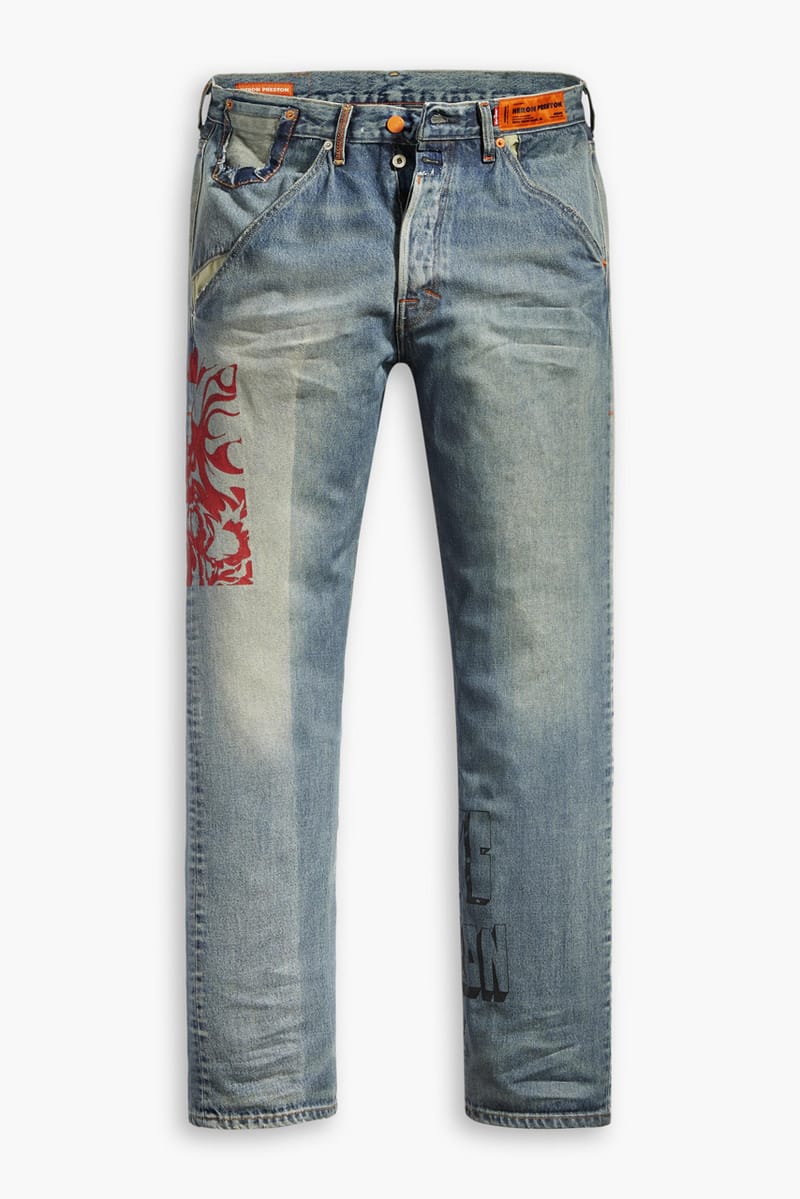 8 of 12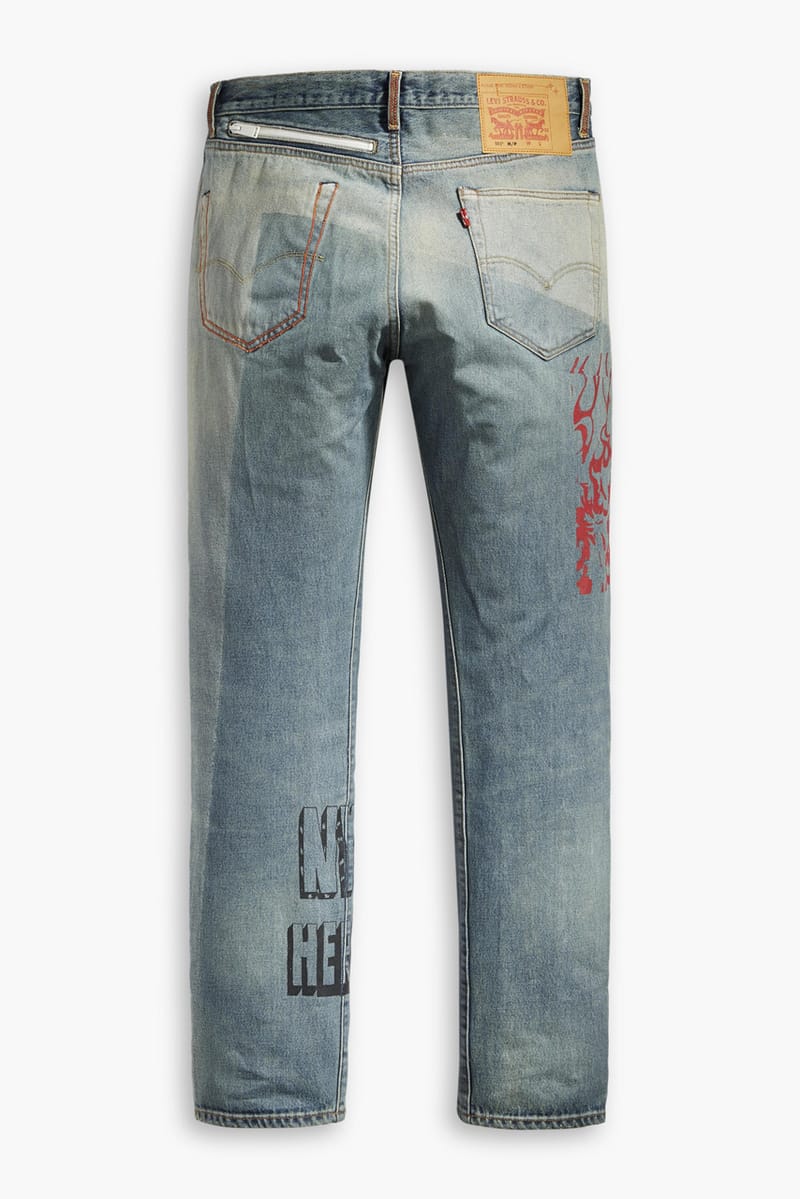 9 of 12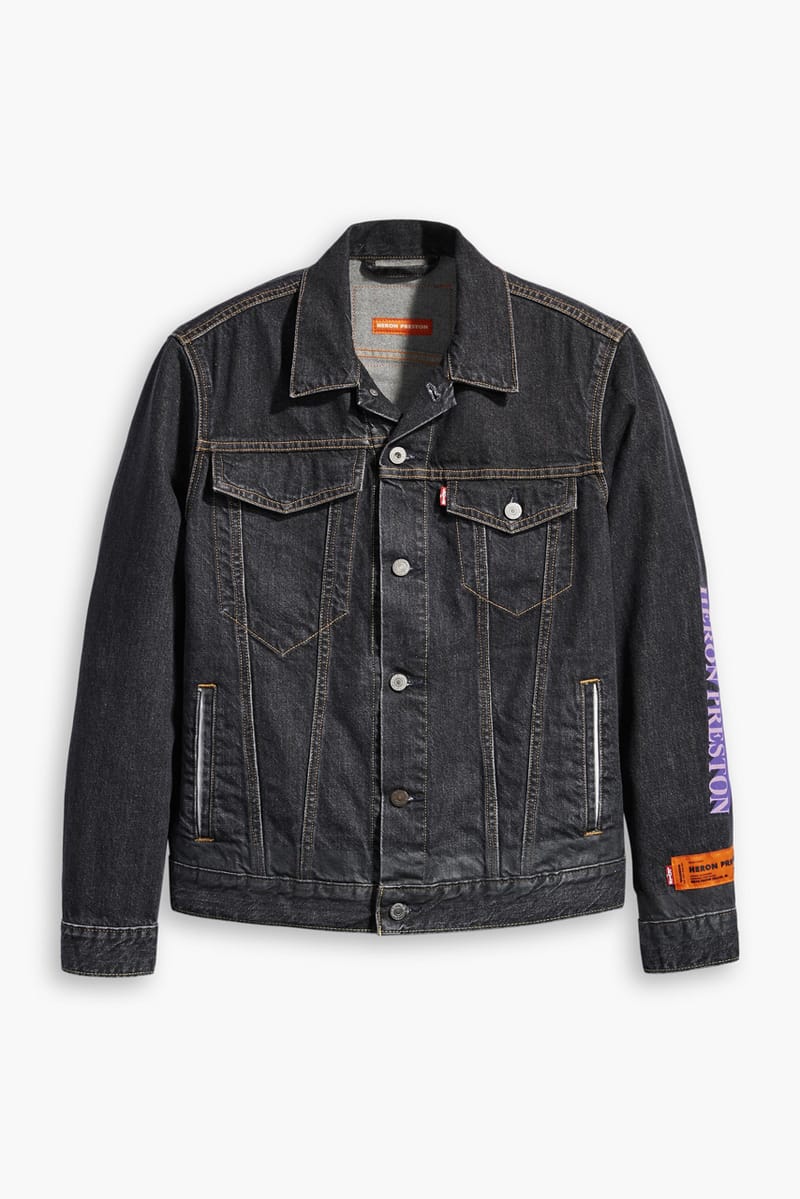 10 of 12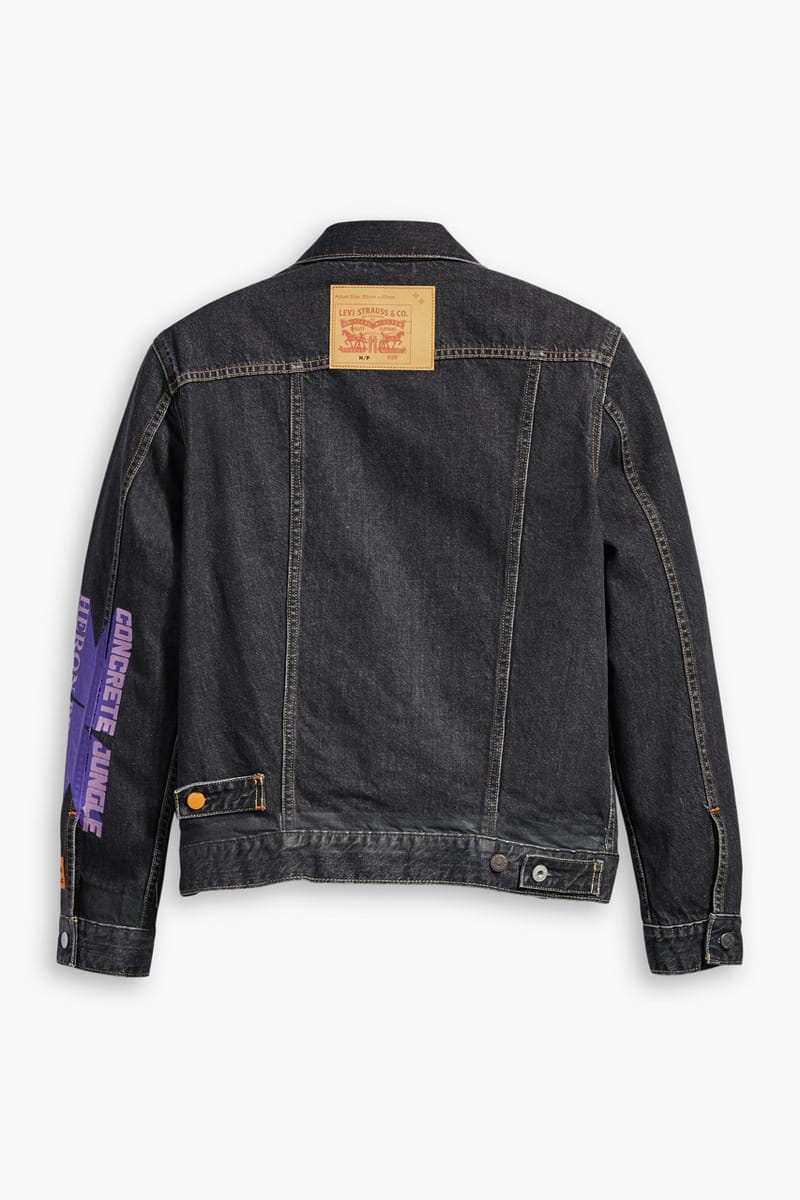 11 of 12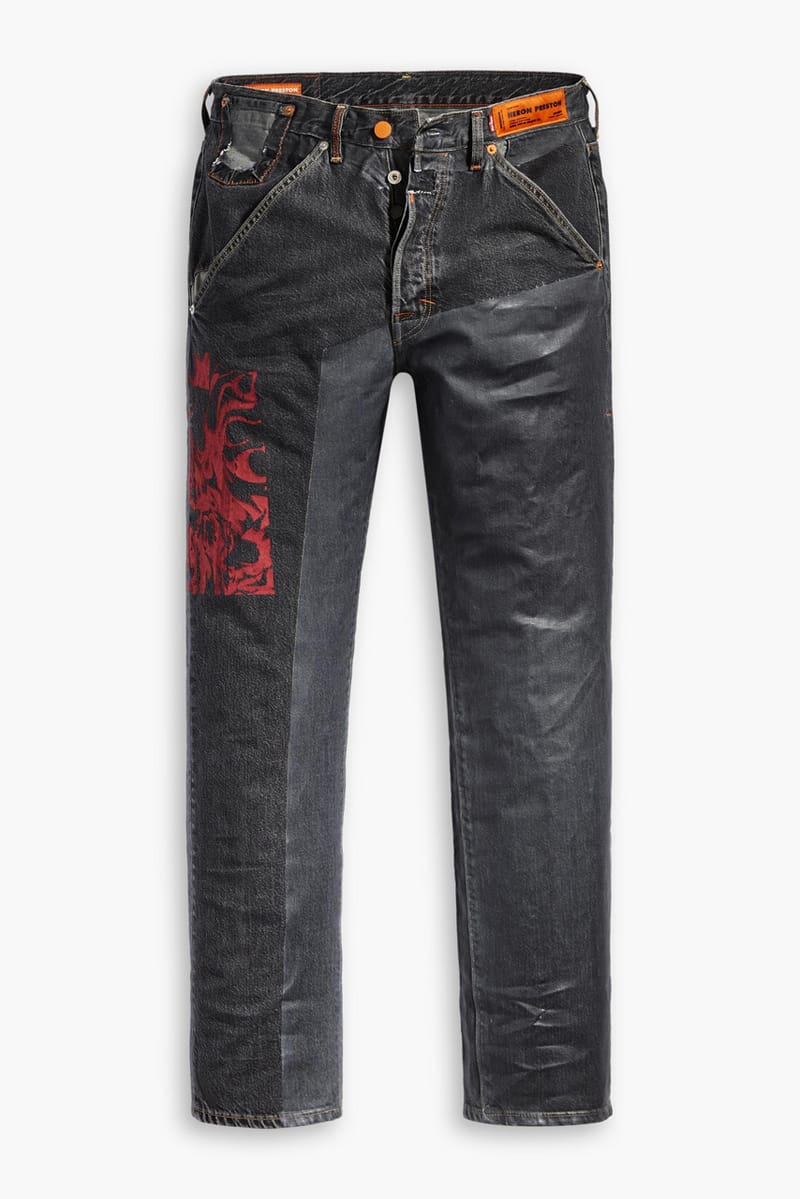 12 of 12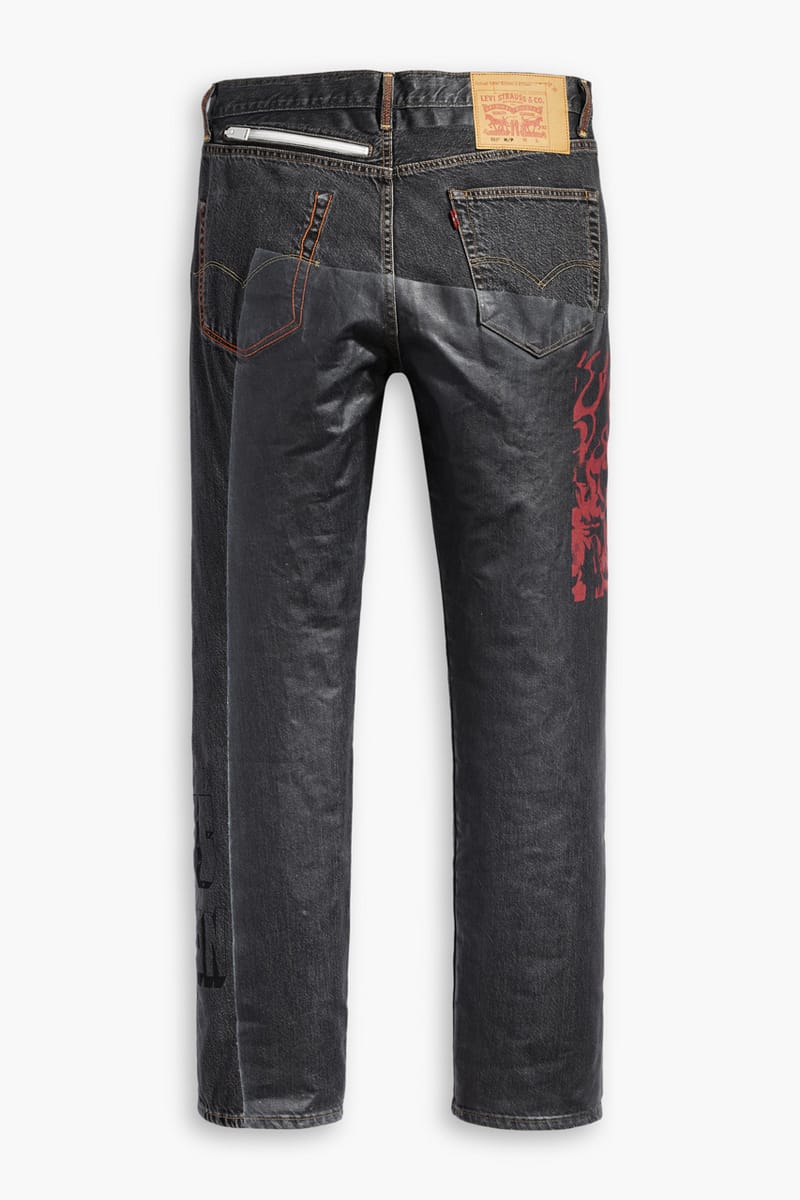 Although Preston is keen to embrace errors, he doesn't embrace every single flaw. "During the creative or working process, I only keep the 'mistakes' that align with my vision. This is where the idea of happy mistakes came from. Sometimes … they become a part of what you celebrate, cherish, and share. It is not about embracing every mistake, but turning happy mistakes into something cool and special. When they do come around, mistakes like these can inspire some of the best work."
No detail was too small to escape Preston's eye. "When we started the designing process, one of the first things I wanted to do was to play around with Levi's iconic label on the back of the denim," Preston told HYPEBEAST. "Usually they never allow designers to alter it, but they gave me permission. At their Eureka studio, they had a bunch of uncut sheets of their labels and when they are still in this state, there are instructions for the factory on where to cut. So I played around with the proportions of the label and went beyond the cutting allowance of the patch, exposing the marks and factory notes.1 of 12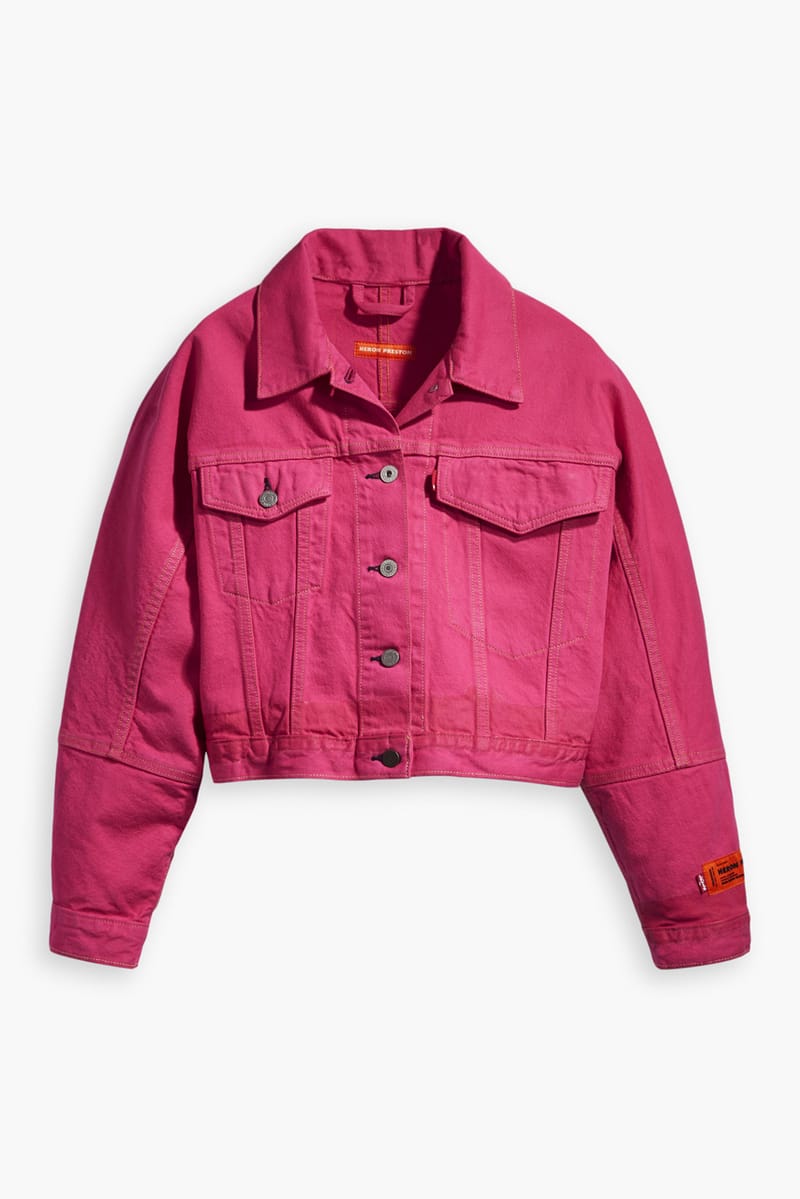 Women's collection2 of 12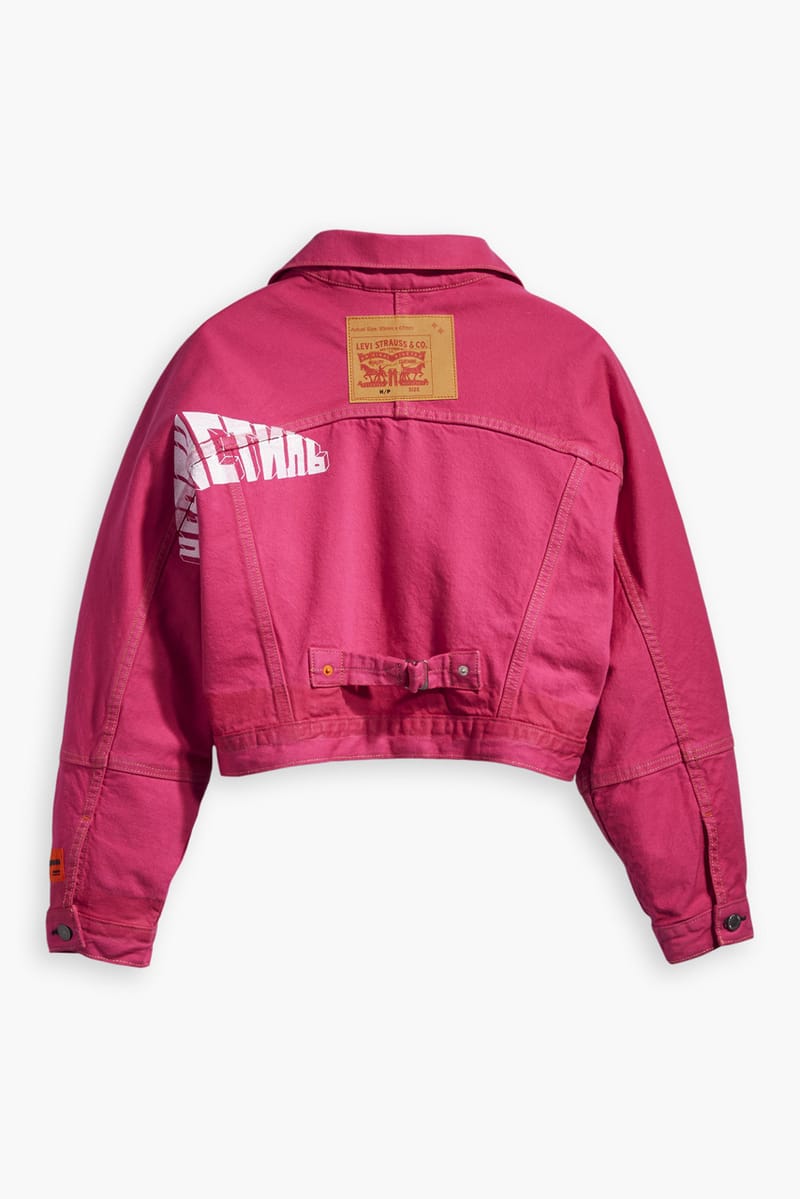 3 of 12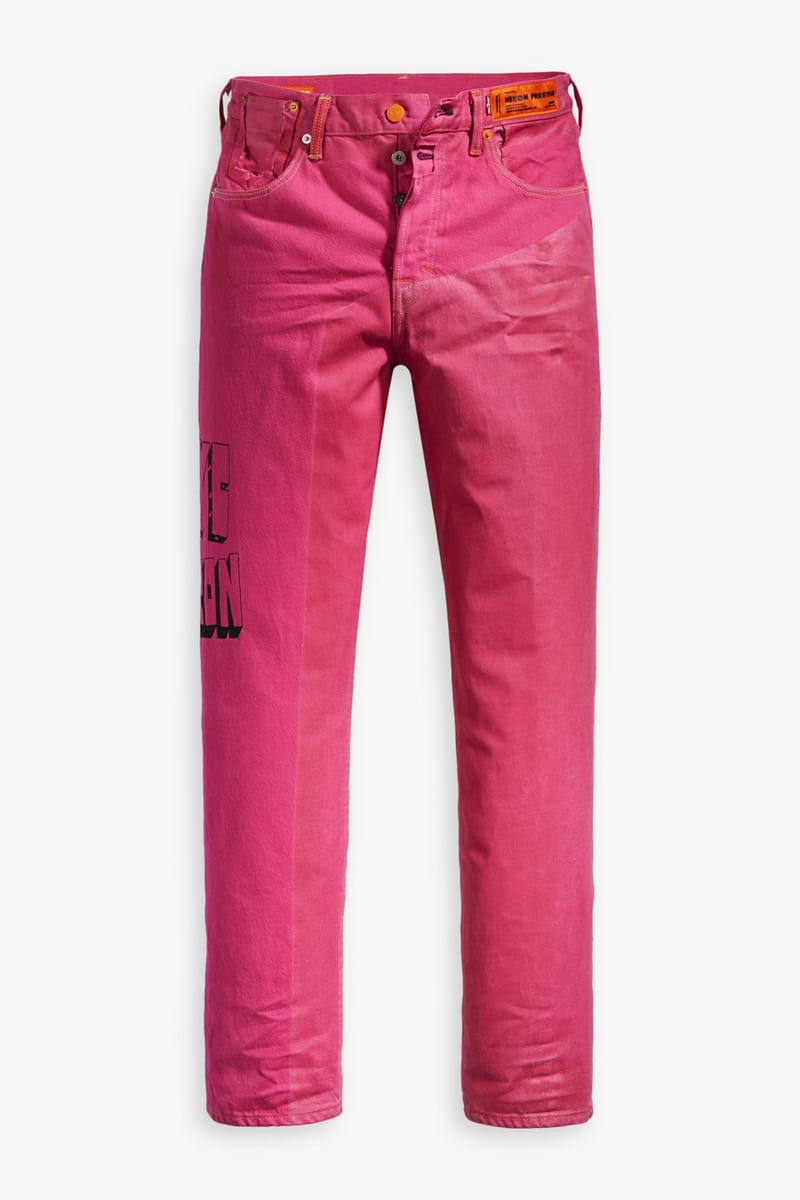 4 of 12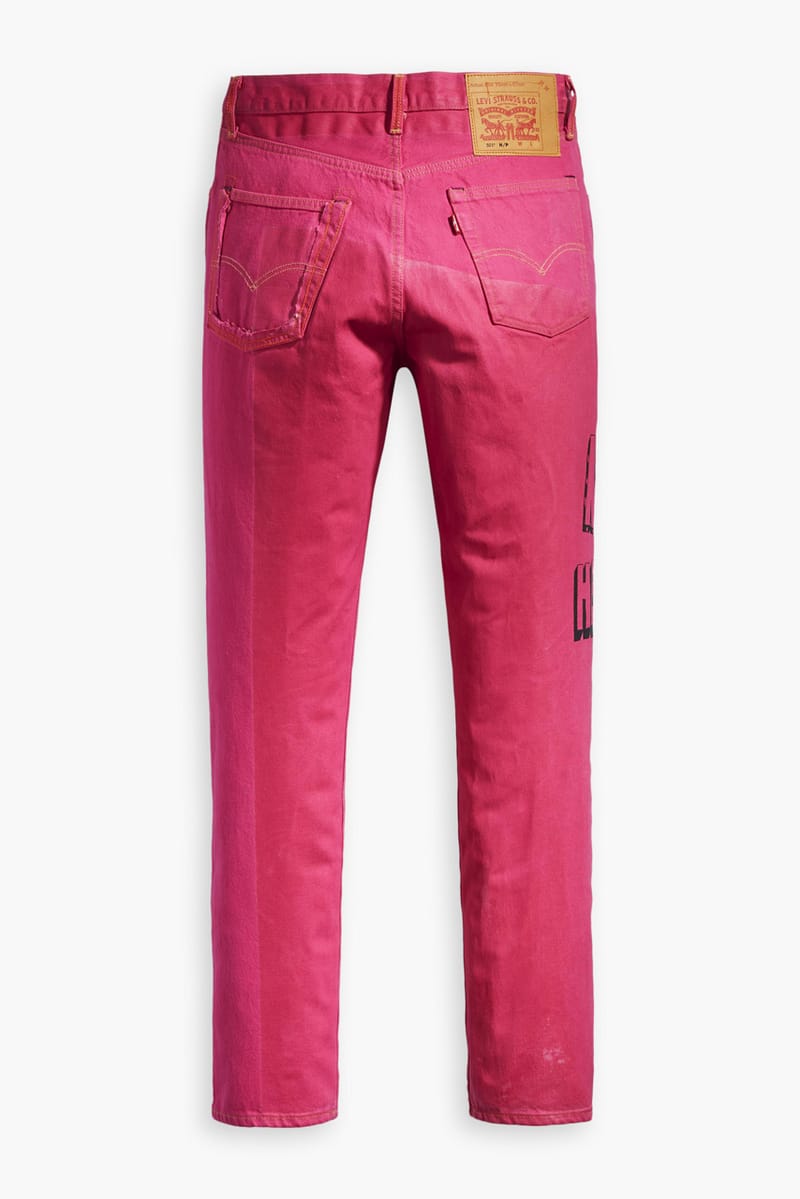 5 of 12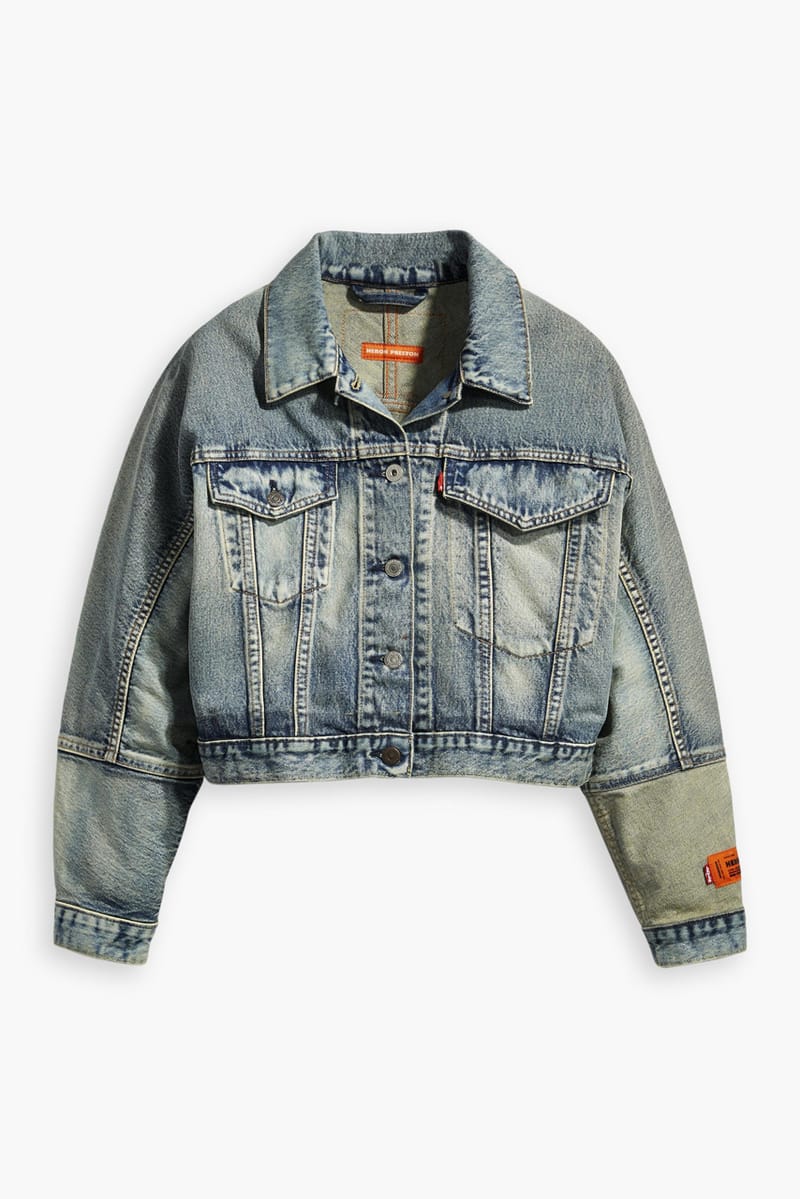 6 of 12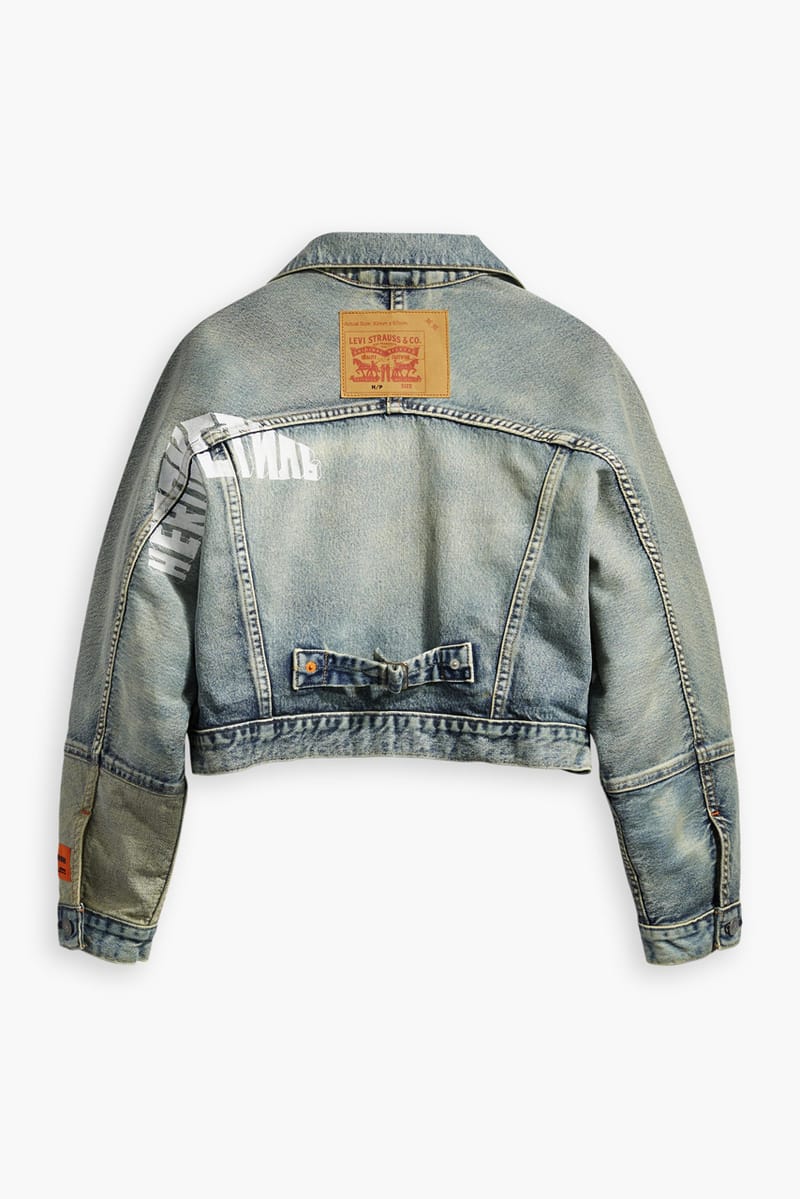 7 of 12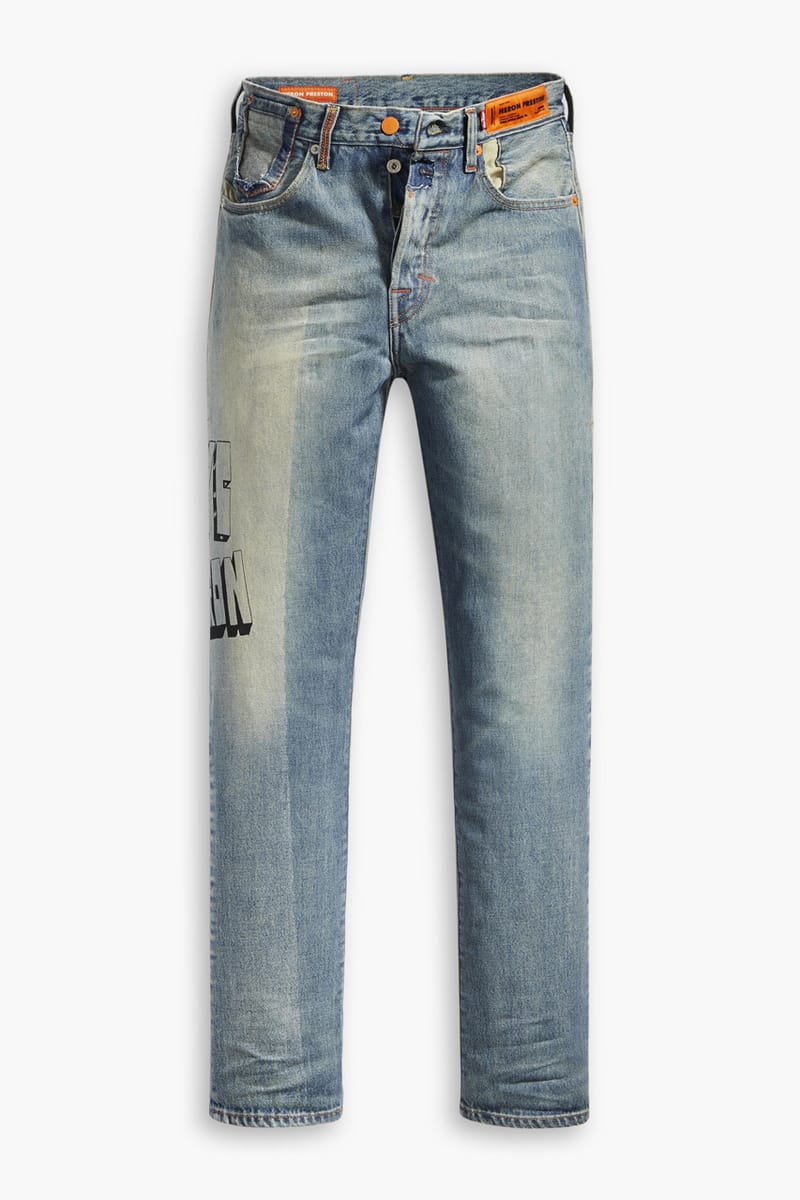 8 of 12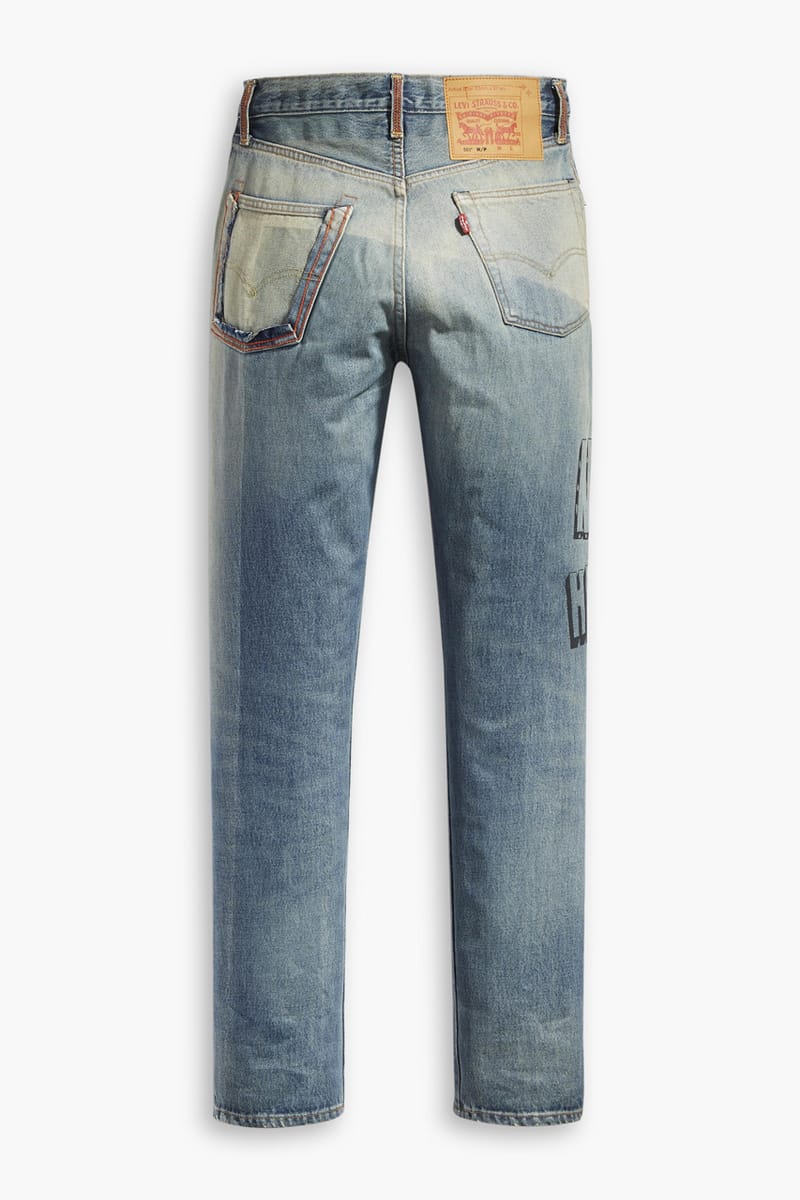 9 of 12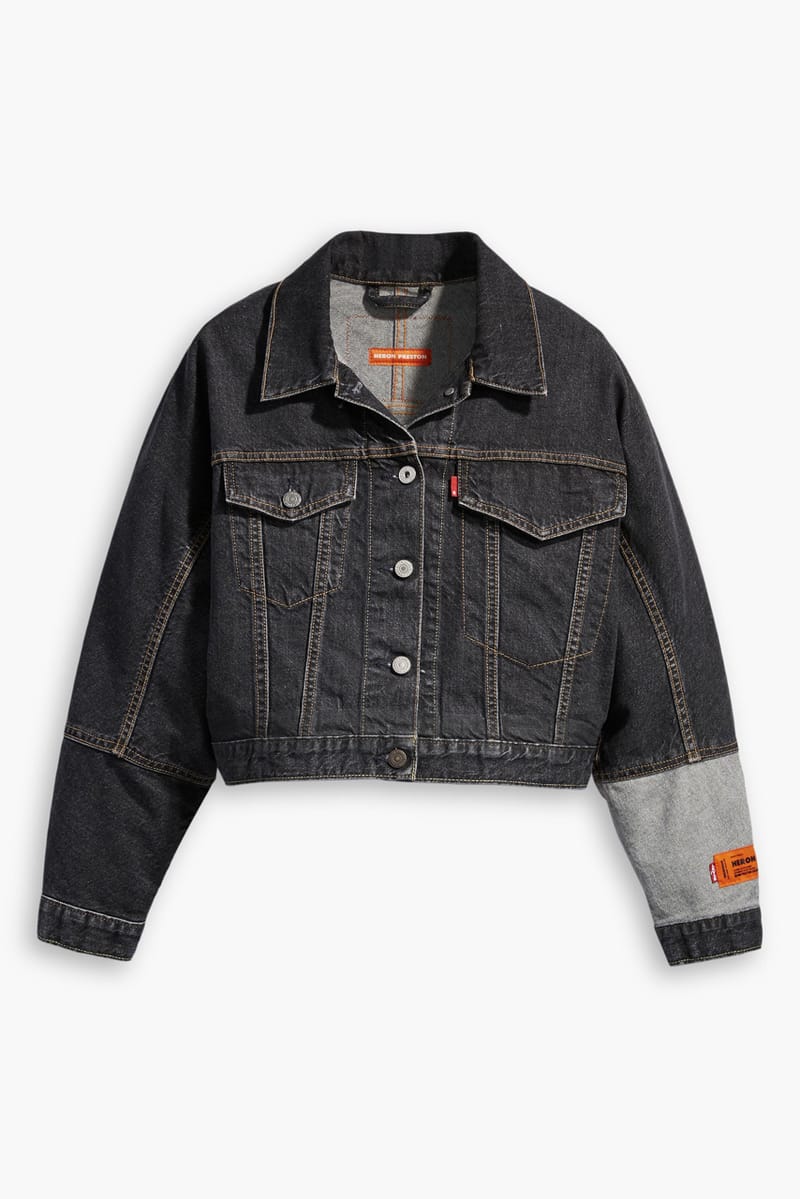 10 of 12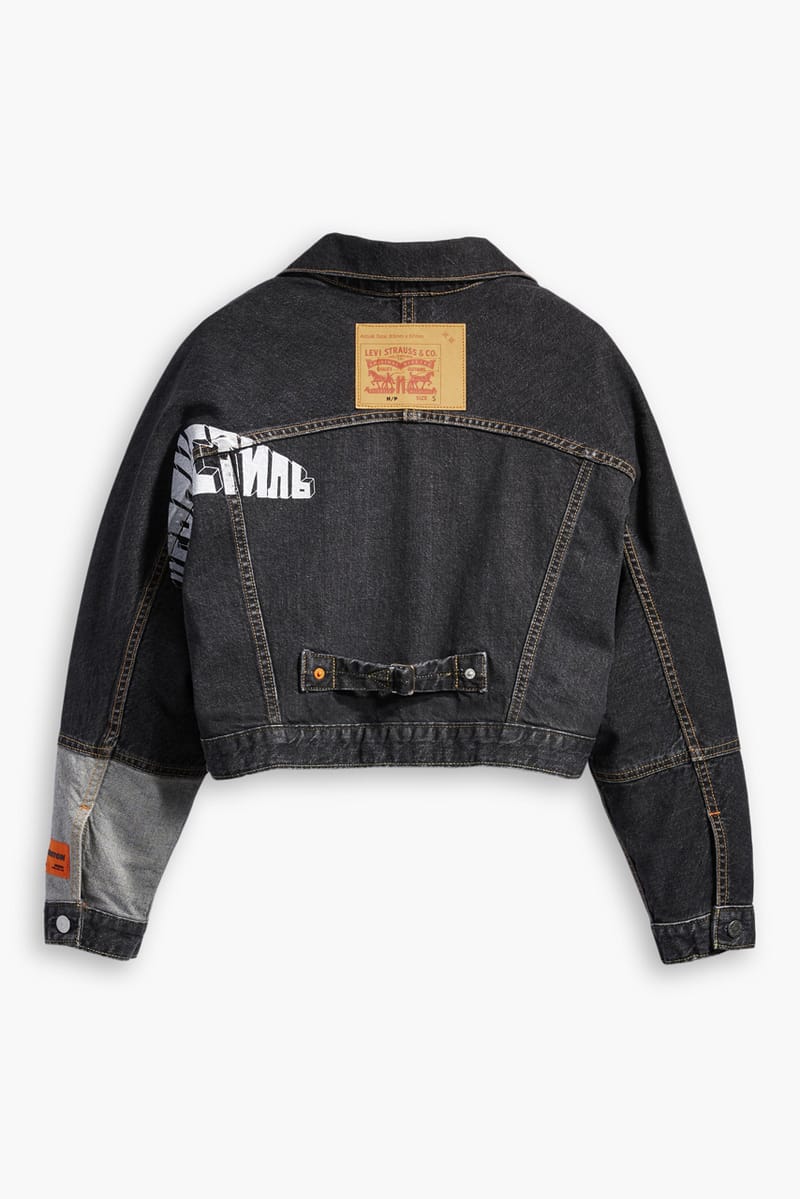 11 of 12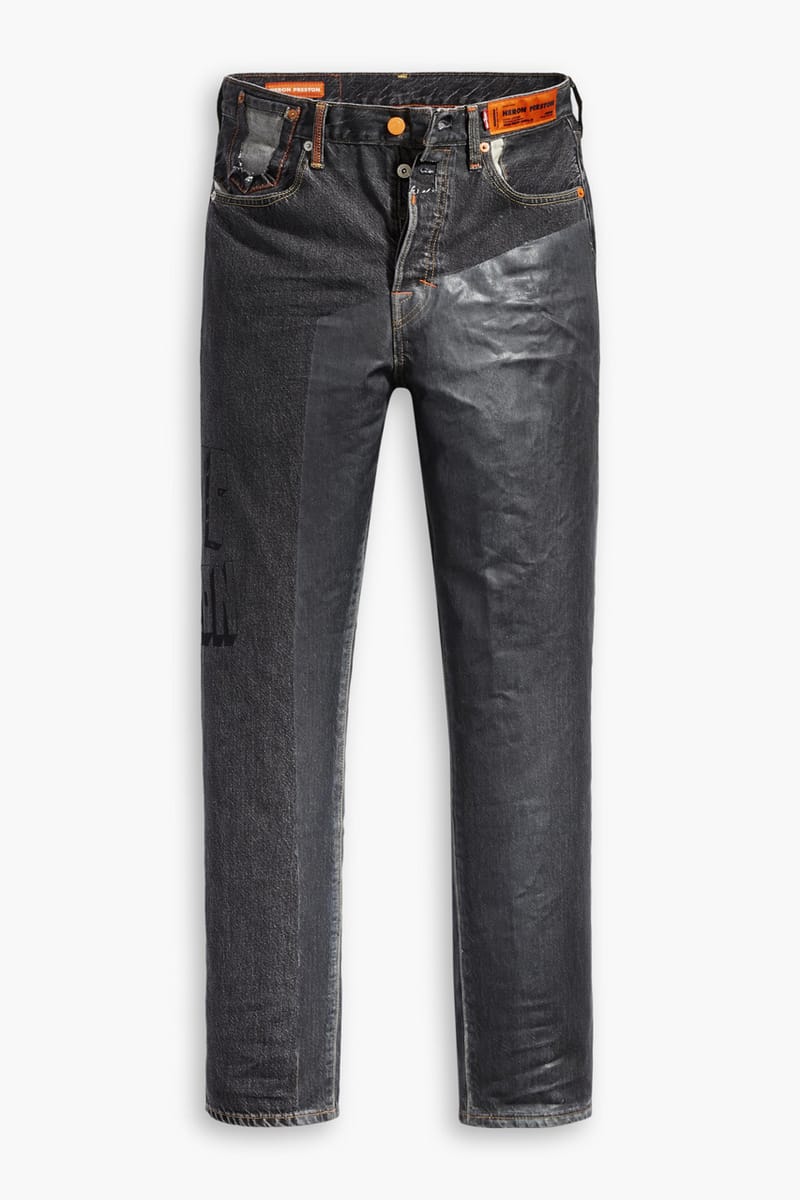 12 of 12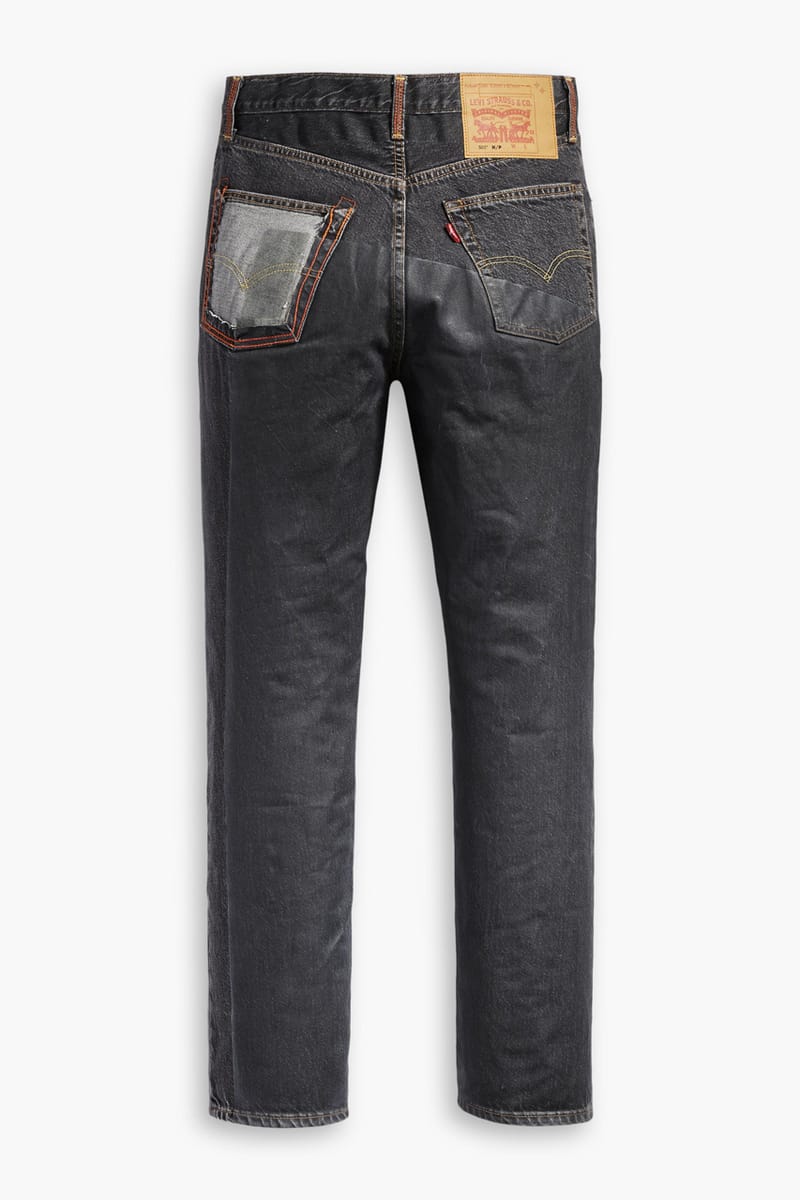 "The fact that Levi's trusted me to alter their label makes me most excited about this detail. I also had collectors in mind when designing this collection. This will truly be one of the most unique pieces of Levi's in their collection."
Heron Preston x Levi's "MISTAKES ARE OK" launches September 14 on Heron Preston's website, his physical stores throughout Asia, the Levi's app, its stores in Osaka and Wuhan and Taipei's J-Shop.
Source: Read Full Article