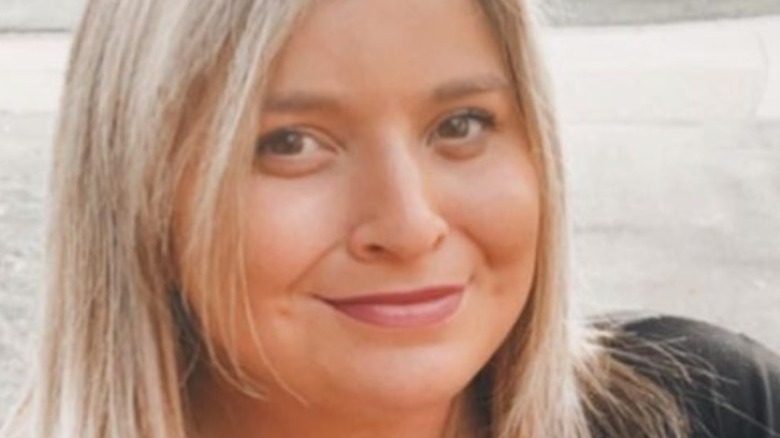 Instagram
By Taylor Marsh/Sept. 10, 2021 1:38 pm EDT
Everyone can relate to having a dream. But few can relate to having that dream come true. Unless they were on MTV's "Made." Each episode of the former reality show follows a teen with a big dream — be it becoming a rapper, making the cheerleading squad, or learning how to talk to girls — as they work with an "expert" to help make that dream a reality in just eight weeks. And, for the most part, it was really all reality. One expert, Princess Superstar, spoke to Complex of her "Made" experience coaching a girl who wanted to go to her school's formal dance. "It was all really truthful," she explained. "I recall she was extremely stubborn and not open at all in the beginning, and I was getting frustrated. That was all real."
As per MTV, "Made" wrapped up in 2013 after 13 seasons. But many fans of the show are still left wondering what happened to its teen stars after their eight-week adventures. Did they continue to live their dreams, or did they move on to new ones? How did being on the show change their lives? Here's what happened to the cast of "Made."
Chris Fronzak is a successful businessman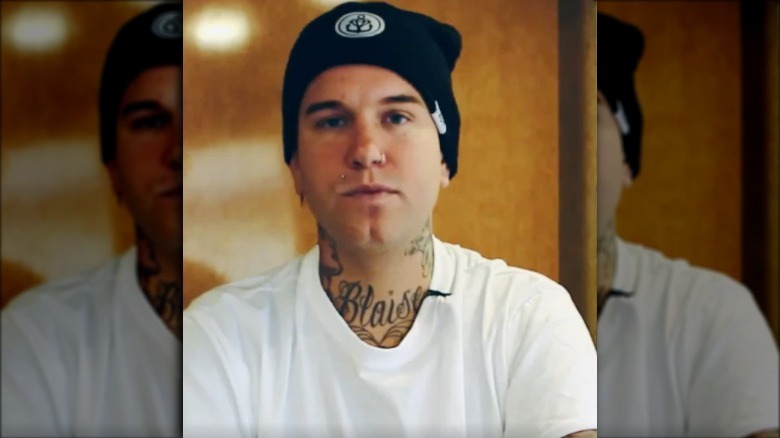 Chris "Fronzie" Fronzak appeared in Season 7, Episode 12 of "Made," according to TV Guide. As per MTV, Fronzak's dream was to be a male model even though he had a tough rocker persona, super low self-confidence, acne, and a scraggly teenage beard. With the help of his expert mentor Nole, the teen started exercising, seeing a dermatologist, and taking modeling classes — he even got a chest wax. All his hard work paid off as, at the end of his eight weeks, Fronzak made the top 20 in a New York City fashion show.
Where is the rocker-turned-model today? According to his personal website, he's a successful businessman. "I currently own several businesses," his About Me page reads. "Some of which include my clothing line Stay Sick, my record Label Stay Sick Recordings, and my mobile app Spur to name a few." Fronzak also uses his website to share his philosophy, writing, "I believe that anything is possible and there are no limits to what you can achieve as a human." Perhaps, if a rocker teen can transform into a male model and serial entrepreneur, he might just be right.
Ryan Bowers achieved his dream to become a professional rapper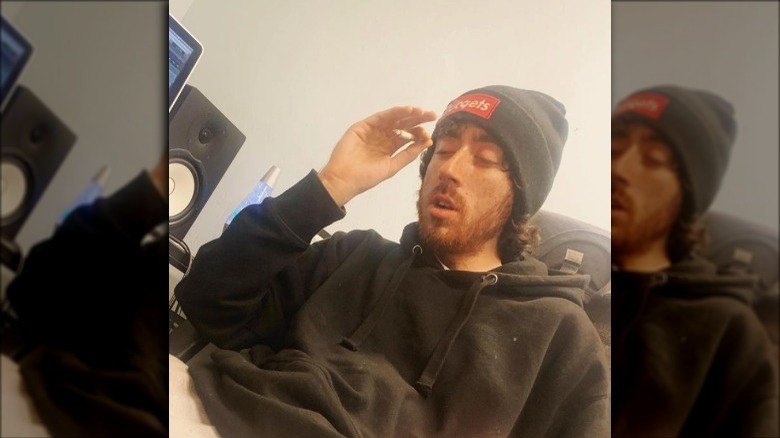 According to MTV, Ryan Bowers appeared in the "Made" Season 11, Episode 14 titled: "Rapper: Ryan." The silly skater boy had a big dream of becoming a rapper, so he jumped at the chance to be on "Made" and make his dream come true. "They were doing an audition at my school," Bowers said of his "Made" experience in an interview with Complex. "I wrote a 16 [bar rap verse] and filled out the paperwork, and told them my story." He was obviously chosen for the show, but his hard work was far from over. He told the publication another story from his time on the show, explaining that he "felt they were setting [him] up for failure." "One of the first things I had to do was … find an original beat, write a full song to it,"  he went on. Not to mention, all within 24 hours, he added.
Despite the challenges that came with being on "Made," the show did help Bowers achieve his goal. According to Complex, he's rapping professionally and even works with Nick Cannon. Additionally, Bowers has the same manager as E-40, went on tour with Tech N9ne, and worked with Krayzie Bone on an album.
Angie Tozer is a mom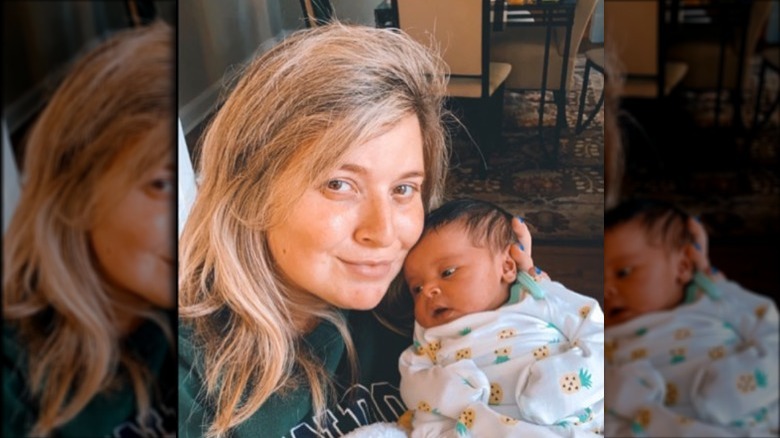 As reported by STL Jewish Light, Angie Tozer appeared on MTV's "Made" back in 2012 because she wanted to transform herself from a tomboy into a beauty queen. "Initially, I auditioned … just to see what would happen with it," she told the publication. "It seemed like a funny and risky thing to do, and little did I know how far this whole thing would come. It was possibly the best unintentional decision." 
Tozer probably refers to her experience on "Made" that way because it was an immense success. After working with her expert mentor for eight weeks, she placed fourth in a local beauty pageant, was awarded Miss Congeniality and Best Talent, and had "one of the best days of her life." "Honestly, it was nothing like I thought it was going to be," Tozer added. "It was better … The girls, the dresses, the butterflies in my stomach, the audience, it was unreal."
Since appearing on "Made," Tozer's taken a few steps away from the pageant world to be a mom. But, as her Instagram bio says, she's a "very cool mom." The ex-reality star has a daughter named Penelope who, as per Instagram, was born in 2020.
Bryttni Williford was arrested on charges of sex work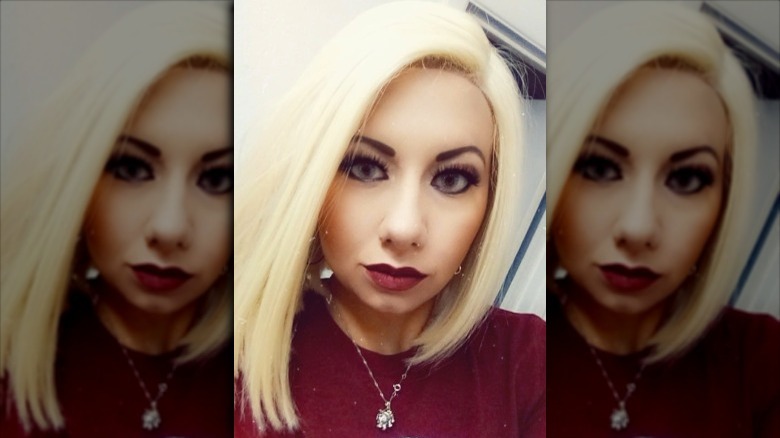 Bryttni Williford, as per MTV, was on Season 6, Episode 9 of "Made" because she wanted to turn her softball-playing, wig-wearing self into a sexy, popular member of her school's dance team. In order to help her achieve this goal, the reality show paired her with a choreographer for the San Antonio Spurs Dance Team and even had her makeup professionally done by a local makeup artist named Kristen, according to the artist's profile on the One Model Place website. Williford didn't make the dance team. But, in the end, she was grateful for the "Made" experience as it helped boost her self-confidence.
Unfortunately, Williford went on to be arrested on charges of sex work in 2008. As reported by the Killeen Daily Herald, the ex-reality star was arrested after she gave a lap-dance to an undercover investigator, though she vehemently denied any wrongdoing. "We're being arrested and prosecuted for prostitution, and we're not prostitutes," she told the publication. "We dance and that's our job, but we're not in the club selling ourselves for sex."
Nile Greenberg is an architect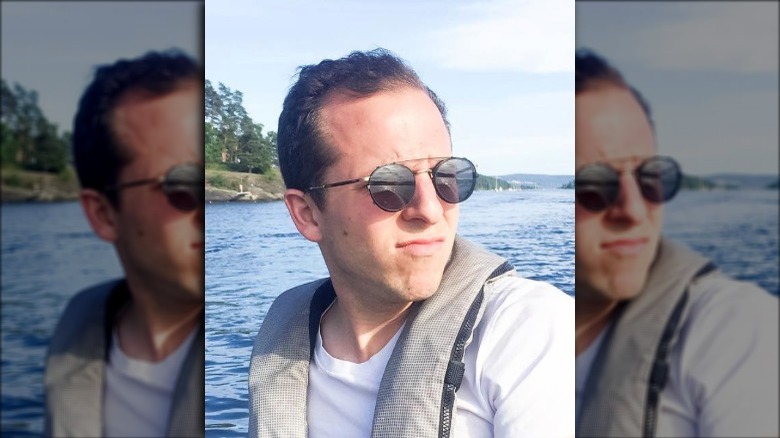 As per IMDb, Nile Greenberg appeared on Episode 1 of the sixth season of "Made." Though he was a bit of a nerd, the young teen dreamed of becoming a rapper. Greenberg once recalled to Complex that the reality show often didn't show actual reality, even revealing that the show's producers pushed him to have a "crush" to make the episode more interesting. "I didn't want to have a 'crush' in public," Greenberg said, "but that was kind of a deal-breaker. They knew it was going to be more exciting if there was one."
After finishing "Made," Greenberg went on to become a successful architect. As reported by Pin-Up Magazine, he started an architectural firm called ANY with his friend in 2020. As for how "Made" impacted his life, according to him, it wasn't all sunshine and rainbows. "Everyone knew me. Endlessly, for years all over Minnesota people tried to [get me to freestyle or battle]," Greenberg explained to Complex. "Every city I went to. On boats in Chicago. I studied abroad years later in Barcelona, and people recognized me."
Hallie Willm got married and became a mom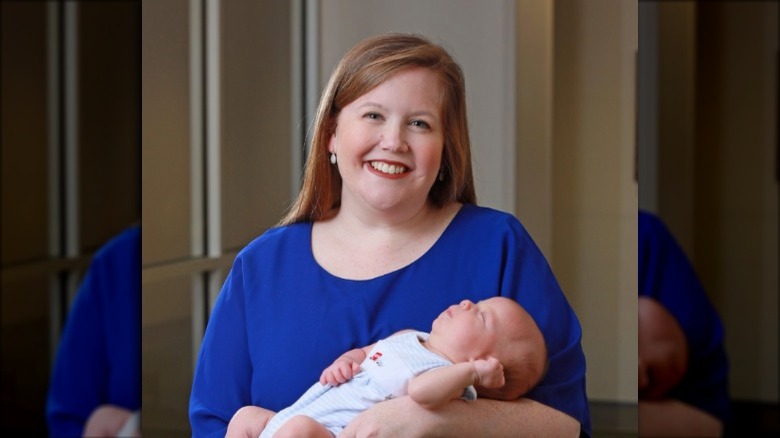 Like many of the other "Made" teens, Hallie Willm really just wanted to be popular, as per ShockYa. According to MTV, she attempted to achieve this in Season 8 by becoming a hip hop dancer and wowing her classmates at the school talent show. With help from her coach — professional dancer Cici Kelley who danced in music videos from Beyoncé and Outkast — Willm ends up crushing her hip hop routine at the talent show and living out her confident, cool girl dreams.
What's Willm been up to since then? She got married and had a baby! As per The State, Willm married Brooks Biediger at a church in their hometown of Columbia, South Carolina. The publication also reported that she earned a law degree from the University of South Carolina School of Law and scored a job with the Eleventh Circuit Public Defender's Office in Lexington, South Carolina. And, according to City Lifestyle, Willm and her husband had a son in April of 2019.
Andrew Hisel no longer pursues music as a career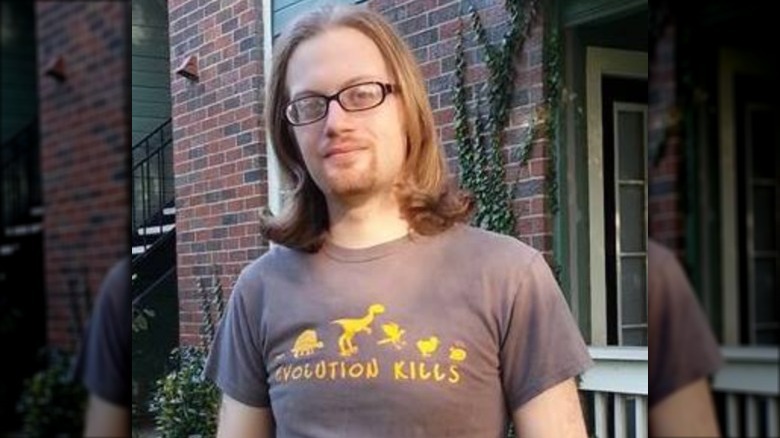 According to IMDb, Andrew Hisel appeared on Episode 24 on Season 8 of "Made" in 2008 because he wanted to become a rock star. The MTV crew set him up for success by pairing him with rocker Sammy James Junior as his mentor. "Sammy James Junior is a fantastic guy," Hisel told The Tab of his time with the legend. "He was so fun to work with. The time I got to spend with him was pretty precious. I have some fond memories working with him." Hisel and his mentor worked hard throughout their eight weeks so the teen could perform in a rock show in New York. "The best moment was when I got to perform," he went on. "When you're giving people everything you've got, it's the best."
Unfortunately, the realities of the music business have kept the former reality star from turning his dream into a career, as he explained to The Tab: "I really struggled with turning music into something I could have a career with." But, as revealed in the interview, Hisel is confident in his other skills and doesn't let his "Made" experience define him.
Source: Read Full Article