It's not easy making a relationship work in the public eye, and Dove Cameron and Ryan McCartan know this all too well. 
The former Disney actor started dating her now ex-fiance, Ryan McCartan, after they first met on the set of "Liv and Maddie" in 2013. According to People, the young couple got engaged in April 2016, but by October of the same year, Cameron and McCartan had called it quits. 
"Dove has decided this relationship isn't what she wants," McCartan tweeted at the time of their breakup. "We still love each other very much. Please be sensitive, as this is painful." As for Cameron, she also addressed the split on Twitter: "Thank you for your support & full hearts in this very intense & human time," she explained. "There's a lot [of] love between Ryan & I. Life is beautiful & long."
Though both Cameron and McCartan did address their split, they didn't offer much insight into what went wrong. So, after three years of dating and a six-month engagement, what really ended Dove Cameron and Ryan McCartan's relationship? Keep reading to learn what we know!
Dove Cameron claimed that Ryan McCartan was "terrible" to her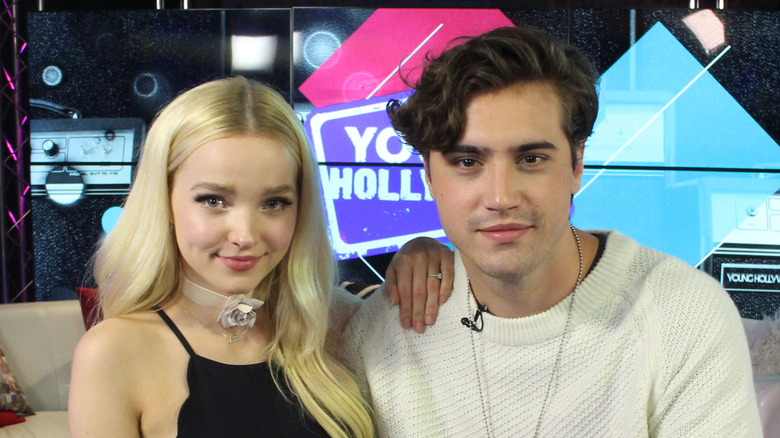 On the surface, things seemed to be going smoothly for Disney lovebirds Dove Cameron and Ryan McCartan. Behind closed doors, however, their relationship wasn't quite as perfect as it seemed, and more details started to emerge after the duo called off their engagement in 2016. 
By February 2017, Cameron and McCartan's relationship was long over, and the "Descendants" star had started a new romance with co-star Thomas Doherty. When Cameron shared a photo on Instagram with Doherty, a fan simply commented "Ryan" on the post, referring to the star's ex-fiance. "Was terrible to me," Cameron responded, seemingly finishing the fan's sentence (via Seventeen). Though she didn't go into any more detail than that, it was the first glimpse that fans got into what went wrong between her and McCartan — and it didn't exactly paint her ex in a very positive light.
For his part, McCartan didn't directly respond to Cameron's comment, though he did send out a couple of subtweets that seemingly referenced the situation. "Take the high road, there's less traffic," the actor tweeted.
Ryan McCartan accused Dove Cameron of cheating on him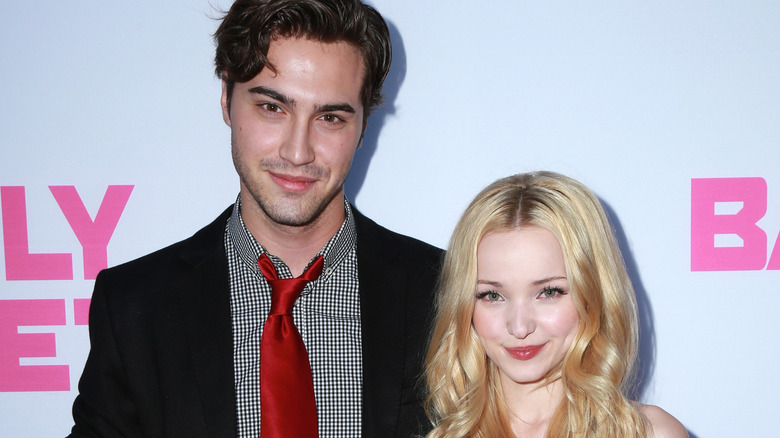 Though Ryan McCartan talked about taking the "high road" in 2017, by 2020, his tune seemed to change a bit. 
While participating in a Q&A on his Instagram, a fan asked McCartan what his "proudest moment" was, and he didn't hold back with his response. "Within two weeks, my fiancee cheated on and left me, I almost died from food poisoning, and Donald Trump was elected president," he responded, casually accusing Dove Cameron of cheating on him during their relationship (via E! News). 
While Cameron didn't directly respond to McCartan's accusation, she did throw some shade with a retweet about a "toxic person." "When a toxic person can no longer control you, they will try to control how others see you. The misinformation will feel unfair, but stay above it, trusting that other people will eventually see the truth, just like you did," the tweet read (via ET Online). Cameron simply added "beautiful" to the retweet, insinuating that she resonated with the sentiment. 
Ryan McCartan said his relationship with Dove Cameron was "dysfunctional"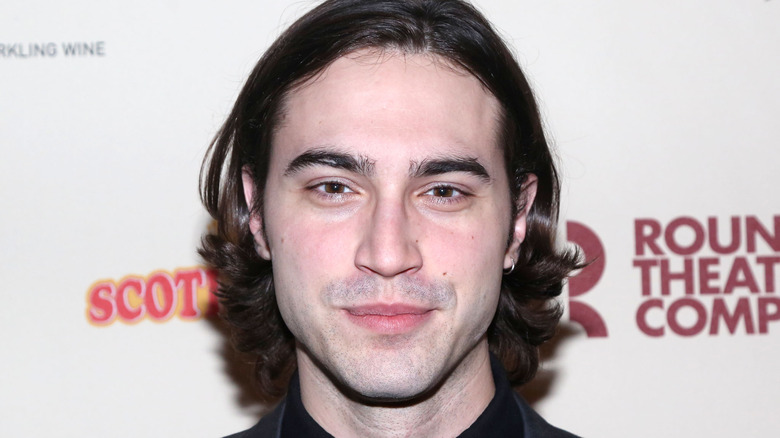 Following the drama surrounding his cheating accusation against Dove Cameron and her "toxic person" retweet, Ryan McCartan finally offered up some direct insight into the couple's breakup. "I think Dove and I fundamentally agree about our relationship with one another," McCartan explained in an Instagram post. "We were young, and immature. Our relationship was dysfunctional. We were a bad match." 
"She has made claims about me and about our past that I don't think are fair or even true, but she is entitled to her opinion," McCartan continued, seemingly referencing Cameron's comment that he was "terrible" to her. "I have made claims about her and our past that I'm sure she doesn't think are fair or true, but I am entitled to my opinion. We have individual and conflicting perspectives on the dysfunction of our relationship. That is very normal amongst exes."
McCartan noted in his post that he wishes Cameron "nothing but the best" and said that there was no "lasting or current conflict" between the two. It seems that McCartan and Cameron were simply too young to make things work, and after years of some shady conflict, the two have finally made peace with their breakup and have firmly moved on.
Source: Read Full Article