About one month shy of the publication of her upcoming memoir Enough Already: Learning to Love the Way I Am Today, Food Network host Valerie Bertinelli opened up in a frank Instagram post discussing the very topic of the forthcoming book: the uphill battle that is learning to love oneself despite the number on a scale or on a pair of jeans.
Appearing free of makeup under a light drizzle, the former One Day at a Time star shared with brutal honesty a recent incident that threatened to "send her down" a path of "self-loathing."
Bertinelli has been honest about her body image struggles
In 2020, the former Hot in Cleveland star revealed on Today that her parents' deaths caused her to forget to care for herself. She articulated in an essay on the morning show's website the emotions that have only grown, she said, over the years. 
"When you're busy taking care of other people you forget to take care of yourself. I'm an 'everything's fine' girl and pretending everything's okay," she admitted in her essay. "I've been working so hard for so long since I was 12 years old and doing what everybody wants me to do for so long. I just want to know what true joy feels like."
The actor wrote that using "food as a way not to feel the sadness or the stress" was a "symptom" of the unhappiness she was feeling. She added that she was determined to not allow mistakes to "define me as a failure. I will find a different way to look at it."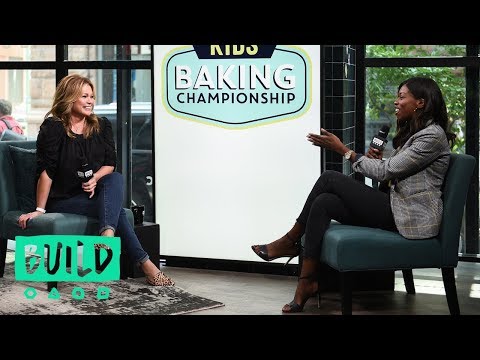 Valerie Bertinelli's recent Instagram post
The Kids Baking Championship host doesn't pretend to have arrived and proved so in a candidly revealing Instagram video.
"I'm standing out in the rain," she said in the pre-Christmas post. "Because I'm doing my best to distract my mind from spiraling to a place of self-loathing."
The source of the actor's distress, she revealed, was a photograph of herself.
"I saw a picture of myself that made me want to do that," she explained. "I am not where I want to be right now. Bodywise, I don't know if I ever will be. But when I see it right in front of me, it really does send me down that path. And I am doing my best to be positive and more full of joy. Hopefully, my body will follow along." 
She admitted, however, "I'm not there yet." By the end of her video lasting a little over a minute, she concluded that "we can all give ourselves permission to feel joy, be intentional about it, and remember to be grateful. And I am grateful, even through all the mess. Because there's still good in all the mess."
Bertinelli's upcoming book is an exploration of her quest for joy
The Food Network personality revealed in an appearance on talkshoplive that there were moments during her writing of Enough Already in which she wanted to give up on it. But she carried on for her own growth, and for her fans as well.
"This book has a lot of 'I's,' 'me's in it," she said. "But I want you to replace that with 'you' and see how that story reflects what you're going through yourself. Inevitably, that's why I decided that I would release the book … If it can help anybody not feel so alone and remember to lead with love, then it's worth doing it.
"It's worth being embarrassed and feeling some shame. But mainly, it's about me feeling some joy and gratitude and sharing all of that with everybody."
'Enough Already' is scheduled to release on Jan. 18.
Source: Read Full Article