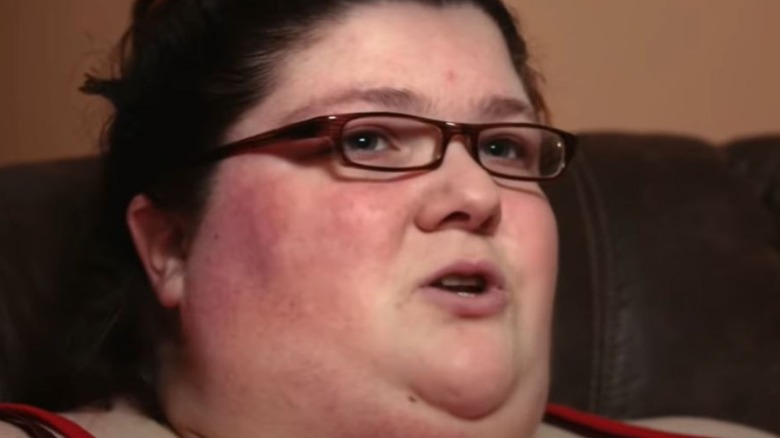 TLC's long-running weight loss reality show "My 600-lb Life" deals mainly with extreme cases. The participants traveling to Texas to ask the inimitable Dr. Now for help are at the end of their tether, frequently relying on family members to assist them with the most basic tasks from washing to supplying the incredible amount of food required to satiate their ballooning appetites. Many of them succeed, managing through hard work and perseverance to qualify for weight loss surgery and change their lives forever. 
However, Dr. Now's strict process doesn't suit everybody and, over the years, several "My 600-lb Life" stars have outright quit after finding it too difficult to move forward. As The Cinemaholic notes, Gina Krasley didn't give up but the New Jersey native found it tough to see results regardless. With long-standing issues with food, due to an abusive upbringing, Krasley only managed a loss of 50 lbs. overall. In the interim, has the former reality star pushed forward in her weight loss journey accordingly?
The New Jersey native continues to push forward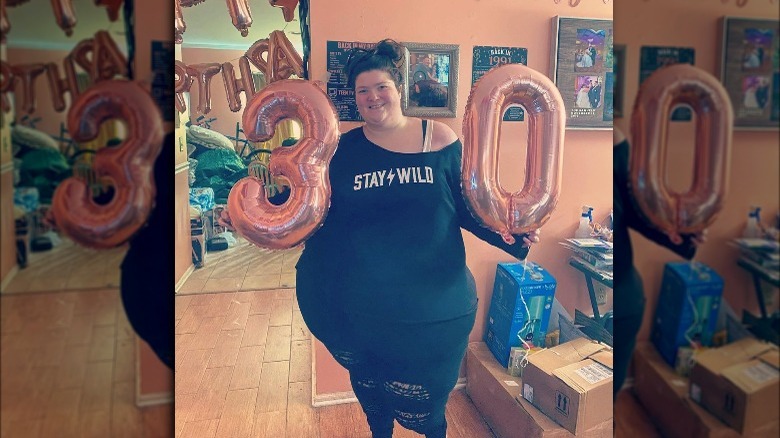 As The Cinemaholic notes, Gina Krasley previously deleted all of her social media accounts after reports emerged she'd dabbled in the adult industry at one stage. Before dropping off, however, the "My 600-lb Life" star appeared to have lost weight, judging by her photos. She was also one of the first cast members to sue production company Megalomedia for mistreatment during her time on the hit show. Starcasm advises one of her biggest complaints surrounded allegedly engineered scenes of the New Jersey native overeating, which seemed to suggest Krasley couldn't stick to her strict diet, which she claimed wasn't the case. In January 2021, the former reality star appeared to be back online, proudly sharing on Instagram that she'd gone from 610 lbs. to 449 lbs. in just two years. 
By April, Krasley on Instagram to have dropped down to "the 300s." As Starcasm advises, at 379 pounds, she boasted an incredible loss of 228 pounds and counting. However, fans remain skeptical due to how unsuccessful the controversial star was using Dr. Now's plan. Still, judging by a full-body shot posted to Instagram in celebration of her 30th birthday, Krasley looks markedly different than she did on the show. The former reality star also shared a YouTube video showcasing her slow but steady weight loss from 700 lbs. to 400 lbs. 
Sadly, however, it seems Krasley is no longer with partner Beth, who featured on the show with her. For now, it appears she's focusing on her health. 
Source: Read Full Article