Dancing with the Stars is back and frankly we are not even worthy of another season hosted by Tyra Banks: supermodel, creator of the phrase "pot ledom," and author of 'Modelland' starring Tookie De La Crème. Tyra can truly do it all. She's barely taken on a single project during her decades-long career that she hasn't absolutely nailed. Let's see…
Like…she's a multi-hyphenate legend! Time to break down the ~financial~ highlights of Tyra's time in the spotlight, including the massive net worth she's accumulated along the way. But not before watching this:
Tyra's Dancing with the Stars Salary
We don't have confirmation on how much Tyra's making for hosting (and executive producing) this long-running show for the second time around, but I'm pretty sure she just got a raise.
A source told OK! Magazine that Tyra was looking to up her paycheck ahead of Season 30, saying, "Tyra is an incredible talent who knows her worth. She has taken a franchise that was a little past its prime and made it into the show everyone is talking about, but even more important than the buzz is the ratings she has been delivering, too. At the end of the day, Tyra is a businesswoman, she deserves a lot more money to return next season."
https://www.instagram.com/p/CTm1gfgLm8v/?utm_source=ig_embed&utm_campaign=loading
A post shared by Dancing With The Stars #DWTS (@dancingabc)
The source added that "Tyra's main focus right now is negotiating another season of hosting Dancing With the Stars, which isn't going to come cheap."
Obviously, it all worked out since she is, in fact, hosting the upcoming season. And if you want a ballpark of Tyra's potential DWTS money, her predecessor Tom Bergeron reportedly made $150,000 per episode.
America's Next Top Model and The Tyra Banks Show
Tyra hosted 23 seasons of America's Next Top Model, and anyone who was watching TV in the aughts knows how massively popular it was. Tyra actually went ahead and founded Ty Ty Baby Productions, which produced ANTM as well as Tyra's daytime talk show, The Tyra Banks Show.
Tyra was juggling a lot of hosting gigs during this era, and in 2009 (a definite peak for her), Forbes reports that she was making $30 million a year. I truly cannot even count that high.
Can't Forget Tyra's Modeling Career!
Okay, so obviously Tyra has made a ton of money from being a supermodel. I mean, she walked every major runway! She appeared on every major magazine! She broke barriers and ceilings! And while we don't know *exactly* what she earned from modeling itself (Elle reports that '90s modeling contracts were as high as $12 million), we do know that she saved. Here's what Tyra said in 2018: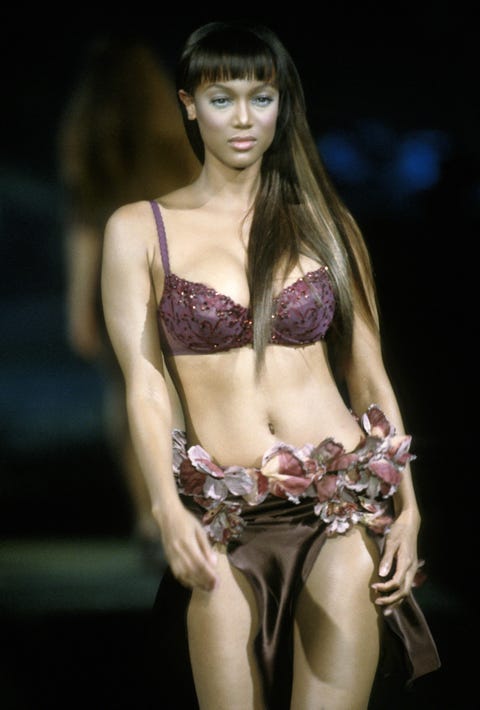 Tyra's success only led to even bigger financial opportunities—especially in television and film. Need I remind you that she starred in Life-Size and Life-Size 2?!
She's Made So Much from Flipping Homes
Let's start at the beginning and work our way up, shall we?
2004: Tyra reportedly buys a Beverly Hills home for $3 million and sells it for $6.33 million in 2016.
2009: Tyra reportedly buys a Battery Park City duplex for $10.13 million, rents it out for $50,000 a month, and then puts it on the market for $17.5 million in 2017.
Circa 2014-2016: Tyra reportedly buys two Pacific Palisades homes for $7.35 million and $3.25 million. She sells them for $8.9 million and $4 million.
So, where did Tyra learn these skills? From her mom. "While a lot of models were partying it up and going shopping and buying a closet of designer clothes or staying at the top hotels during fashion week, I was at the DoubleTree or Embassy Suites, saving my money, and bought a house at 20 years old," she told Money. "[My mom] explained to me investing is super important."
Wow. My mom definitely has yet to explain investing to me, so THANKS FOR NOTHING, MOTHER.
What Is Tyra Banks' Total Net Worth, You Ask?
Tyra Banks has a net worth of $90 million, according to Celebrity Net Worth. I mean…WOW. My brain RN:
Source: Read Full Article